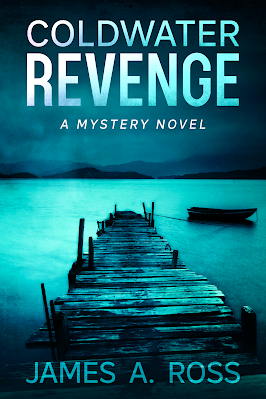 Mystery
Date Published: 4/27/2021
Publisher: Level Best Books (S&S)
COLDWATER REVENGE is the story of two brothers involved with the same woman, and the ensuing crisis when one brother begins to suspect the other of helping her cover up a murder.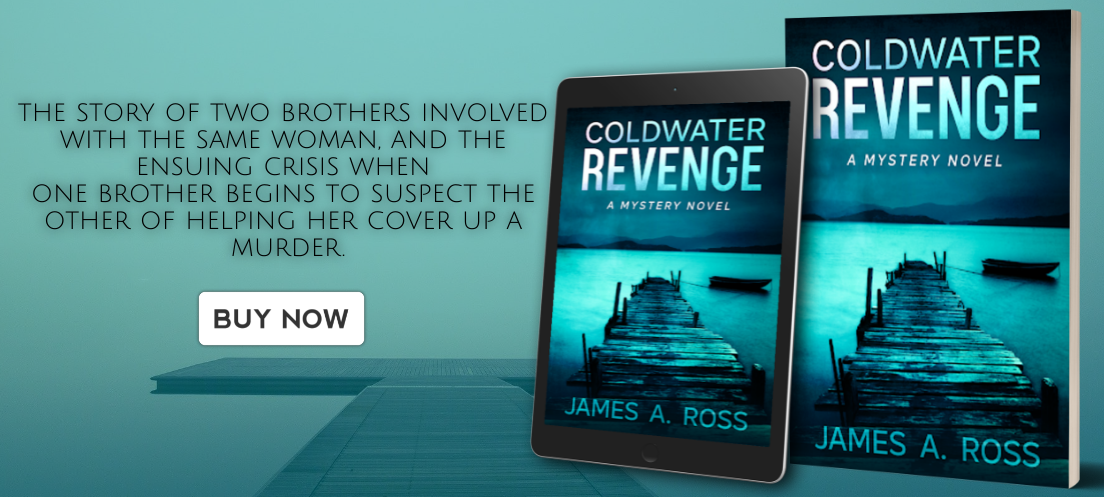 Interview with James A. Ross
For those interested in exploring the subject or theme of your book, where should they start?

COLDWATER REVENGE is a mystery novel which takes place over a ten day period shortly after 9/11. The setting is a small town in upstate New York with a long history of live and let live smuggling over the border it shares with nearby French Quebec. In a town turned inward by history and geography, the brother detectives of COLDWATER REVENGE face difficult moral choices when one begins to suspect the other of helping the woman they are involved with cover up a murder. For those too young to remember the post 9/11 border and airport paranoia, start with the newspaper editorials of the time. For the rest of us, just close your eyes and remember.
How did you become involved with the subject or theme of your book?

I have two sons, now grown. When they were both about to enter high school, their mother remarked that her worst nightmare was that they might fall for the same girl. Viola! That was the spark that led to COLDWATER REVENGE.
What were your goals and intentions in this book, and how well do you feel you achieved them?

I like to learn something new when I read. Few works of fiction explore financial skullduggery, popular science, politics and law together in coherent narrative. That's what I tried to do in COLDWATER REVENGE; I hope I succeeded.
Anything you would like to say to your readers and fans?

Please visit my website: https://jamesrossauthor.com for free access to my shorter fiction and live performances. And let me know if you would like the MOTH story turned into a book.
What did you enjoy most about writing this book?

To the extent COLDWATER REVENGE is a roman a clef of the town and time I grew up, it was fun revisiting familiar faces and places. And maybe settling a few old scores?
Can you tell us a little bit about your next books or what you have planned for the future?

COLDWATER REVENGE is the first in a series published by Level Best Books, and is currently contracted for three books. The second in the series, COLDWATER CONFESSION, will come out next April. COLDWATER CONFESSION continues the adventures of the Morgan brothers, this time from the point of view of the younger, more violent, Joe. I'm also currently pursuing film options for my historical novel, HUNTING TEDDY ROOSEVELT, about an attempted assassination of Teddy Roosevelt while he was on safari in Africa in 1909. The book recently won the Independent Press Award: Distinguished Favorite for historical fiction.
How long have you been writing?

I wrote my first book in college and published my first one the same year I started collecting social security—an apprenticeship of some 47 years. Writing is not for the impatient.
Can you tell us a little bit about the characters in COLDWATER REVENGE?

Tom Morgan: Wall Street deal lawyer, son of a corrupt cop, he's made himself into the antithesis of his upbringing: worldly, intellectual, legitimately wealthy and professionally admired. But professional achievement and financial success have not made him happy. He works 16 hour days, spends his life in board rooms and airplanes and has no love life. As the book opens, he's at a crossroads, thinking about chucking it all.

Joe Morgan: Tom's younger brother, and like their murdered father, a small town cop on the take. He's the muscle to Tom's brains. Though he's no dummy and Tom's no snowflake. Trouble begins when Tom comes home and becomes involved with an ex-girlfriend who may have murdered her brother, and who Joe may be helping to cover it up.

Susan Pearce: Biochemist working on deadly toxins. She's Tom's ex and Joe's current. Smarter than both of them put together, when she's around, neither knows whether he's coming, going or been there. As the story unfolds, everything points to her being a murderess.
If you could spend the day with one of the characters from (Please insert name of book here) who would it be? Please tell us why you chose this particular character, where you would go and what you would do.

Fr. Gauss. A Vatican trained intellectual, he's exiled to the backwater town of Coldwater, NY because of his habit of calling out superstition masquerading as religion. He was Tom's mentor growing up, and he's troubled by Tom's unhappy pursuit of worldly success. Gauss's avocation is taking diamond in the rough local talent and exposing it to the life of the mind. In Tom, the seed took hold, but has not quite fully germinated. As the author of COLDWATER REVENGE, I'd love to spend an evening with my fictional creation, discussing the examined life and kicking around the old philosophical chestnuts of: where did we come from, why are we here and what's next?
About the Author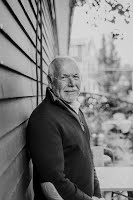 James A. Ross has at various times been a Peace Corps Volunteer, a CBS News Producer in the Congo, a Congressional Staffer and a Wall Street Lawyer. His short fiction has appeared in numerous literary publications and his short story, Aux Secours, was recently nominated for a Pushcart prize.
Contact Links
Purchase Link