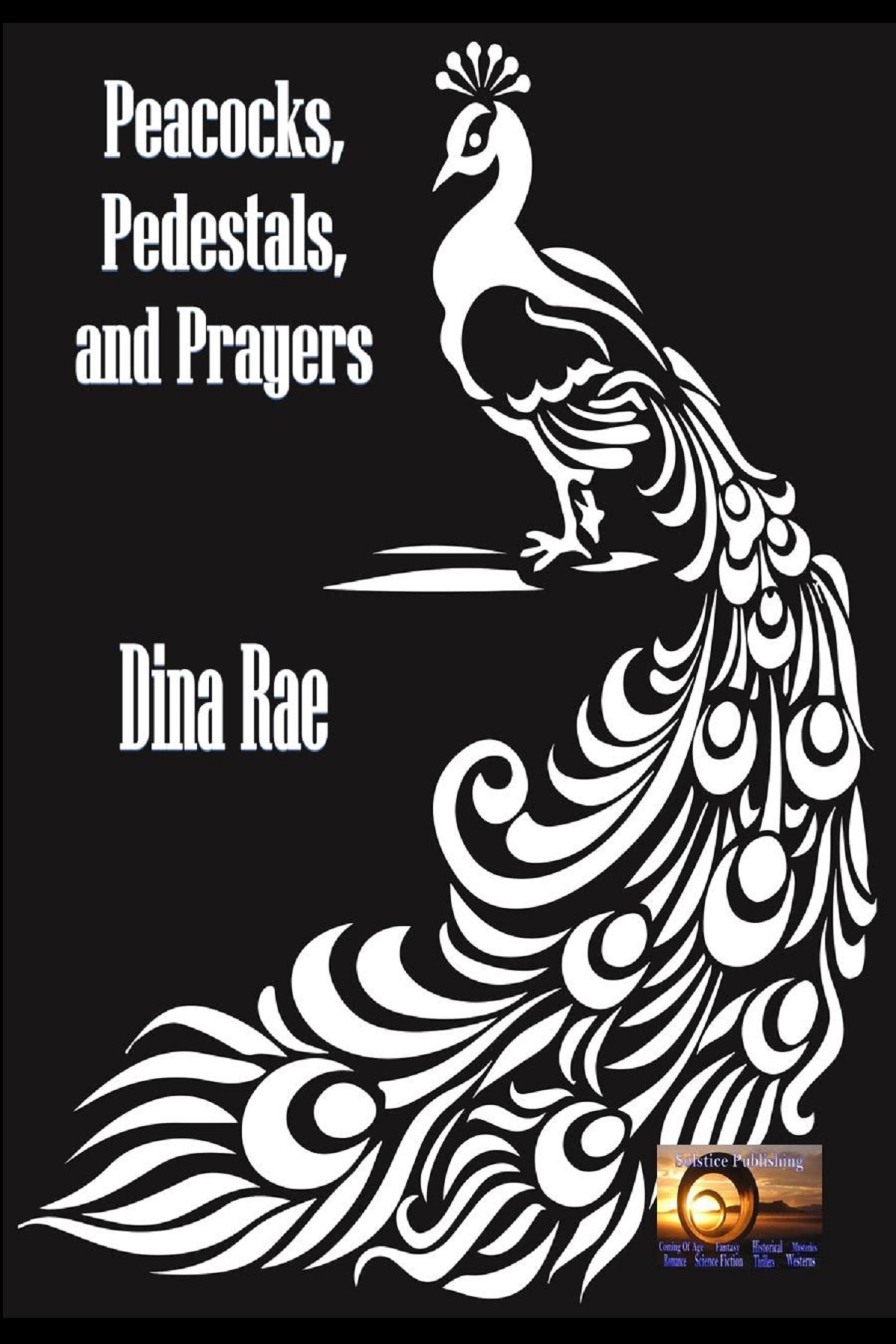 Horror, Paranormal, Vampire
Date Published: 08-10-2021
Publisher: Solstice
A chain of advertising agencies, a new breed of humans, and a fallen angel to worship... Andel Talistokov is a fallen angel who uses advertising as a form of propaganda for Satan. His growing power emboldens him to break Hell's Commandments by soliciting worship from an ancient angel religion. He changes their rituals forever. Furious with his arrogance and betrayal, Satan commands Armaros to return to Hell after finding his replacement.
Eve Easterhouse, a recovering drug addict, steps out of prison shortly after her mother's fatal accident. She and her sister, Julia, unravel their mother's secretive past. Intrigued, they learn their bloodline is part of a celestial legacy.
Both worlds collide.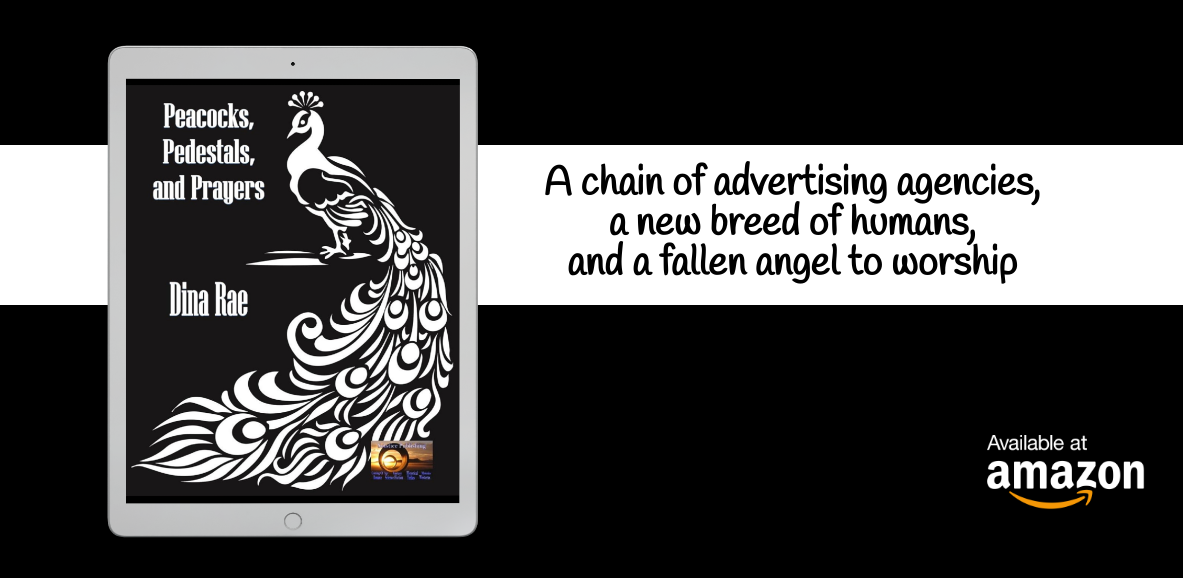 Interview with Dina Rae
For those interested in exploring the subject or theme of your book, where should they start?

Those who are interested in the theme of Peacocks, Pedestals, and Prayers should start in Genesis of the Bible. The story of Cain and Abel ends abruptly but picks up in other writings that suggest that Cain was the first vampire. Fast-forward a few chapters to Noah, and we learn that Noah and his family were spared because they were "pure" of heart. My novel hints that they were "pure" or genetically human while the rest of the world was infected with Nephilim or half-breeds of humans and angels. This is a theory amongst religious scholars.
How did you become involved with the subject or theme of your book?

I love religion, paranormal, politics, aliens, and anything that's off-beat. The Nephilim and Watcher stories fascinate me.
What were your goals and intentions in this book, and how well do you feel you achieved them?

My goal as with any novel is to entertain. My secondary goal is to inform. I want my reader to walk away from a novel and learn something interesting and new.
Anything you would like to say to your readers and fans?

Peacocks, Pedestals, and Prayers is a paranormal/horror story about a modern day fallen angel who hijacks an angel worshiping religion. A real angel worshiping religion was used for the story.
What did you enjoy most about writing this book?

As with all of my books, I loved the research.
Can you tell us a little bit about your next books or what you have planned for the future?

I really would love to write a second part to Peacocks, Pedestals, and Prayers.
How long have you been writing?

About twelve years. I started after getting laid off from a job. Another job came along, but I continued, finding the time whenever I could. Writing has become a compulsion.
Can you tell us a little bit about the characters in Peacocks, Pedestals, and Prayers?

My villain, Andel, is a fallen angel who has an ego as big as the sun. He thinks he can outsmart Satan. My heroines, Eve and her sister Julia, learn a family secret that change their lives. The characters' lives intertwine.
If you could spend the day with one of the characters from Peacocks, Pedestals, and Prayers who would it be? Please tell us why you chose this particular character, where you would go and what you would do.

I would love to spend a day with Father Sardinelli. We would hang out in his church and watch angels fly up in the vaulted cathedral ceilings. Father Sardinelli is a minor character, but he has a unique perspective on the angel-worshipping religious services. He routinely gets to see many angels in their full splendor. He also has many redeeming qualities.
About the Author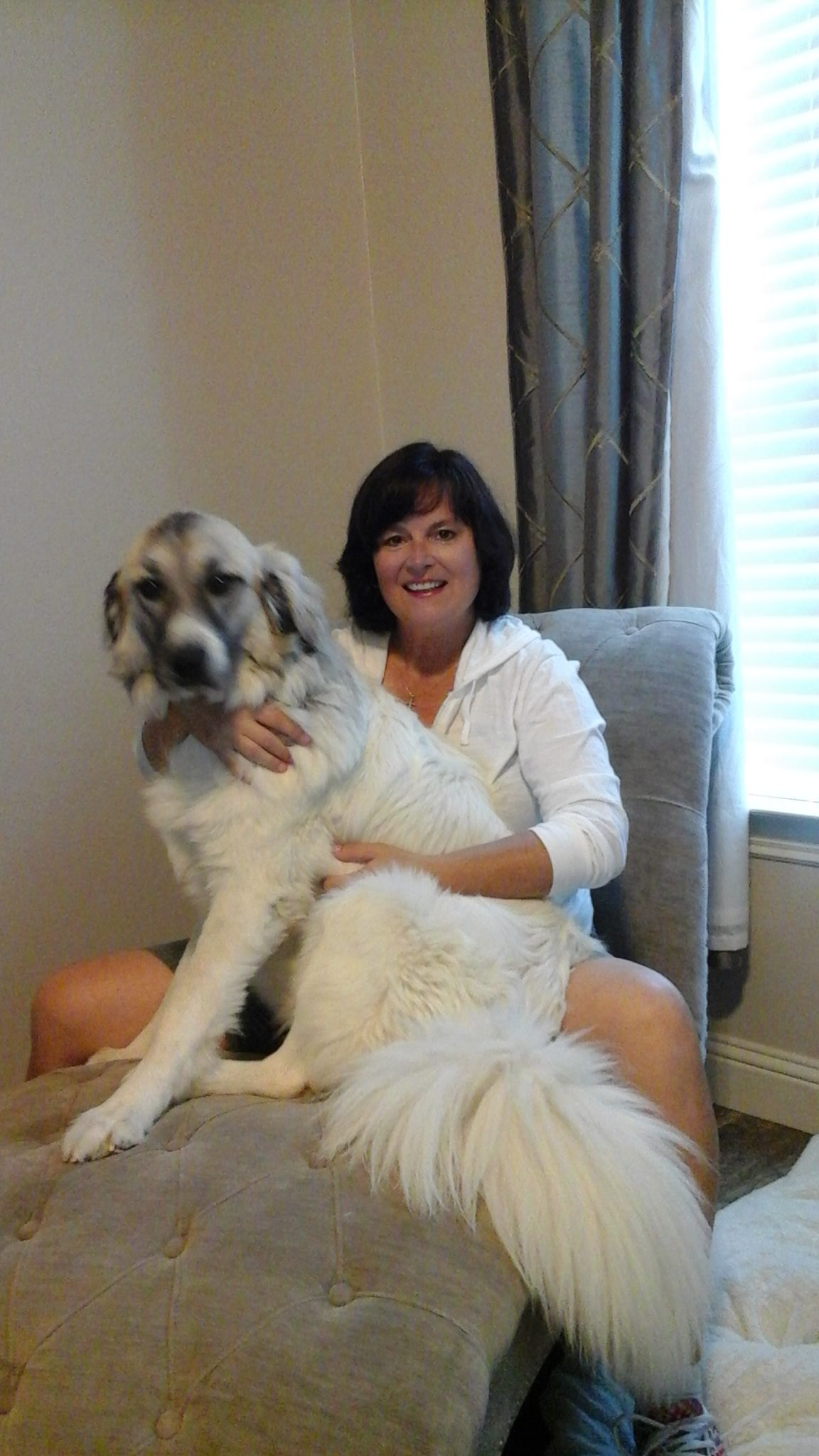 Dina Rae lives with her husband and three dogs outside of Dallas. She is a Christian, avid tennis player, movie buff, teacher, and self-proclaimed expert on several conspiracy theories. She has been interviewed numerous times on blogs, newspapers, and syndicated radio programs. She enjoys reading about religion, UFOs, New World Order, government conspiracies, political intrigue, and other cultures. Peacocks, Pedestals, & Prayers is her eighth novel.
List of Works:
Peacocks, Pedestals, and Prayers
Crowns and Cabals
The Best Seller
The Sequel
Big Agri, Big Pharma, Big Conspiracy (nonfiction)
Love, Lust, and Revenge
Halo of the Damned
Halo of the Nephilim
The Last Degree
Be Paranoid, Be Prepared (short story)
Contact Links
Purchase Link