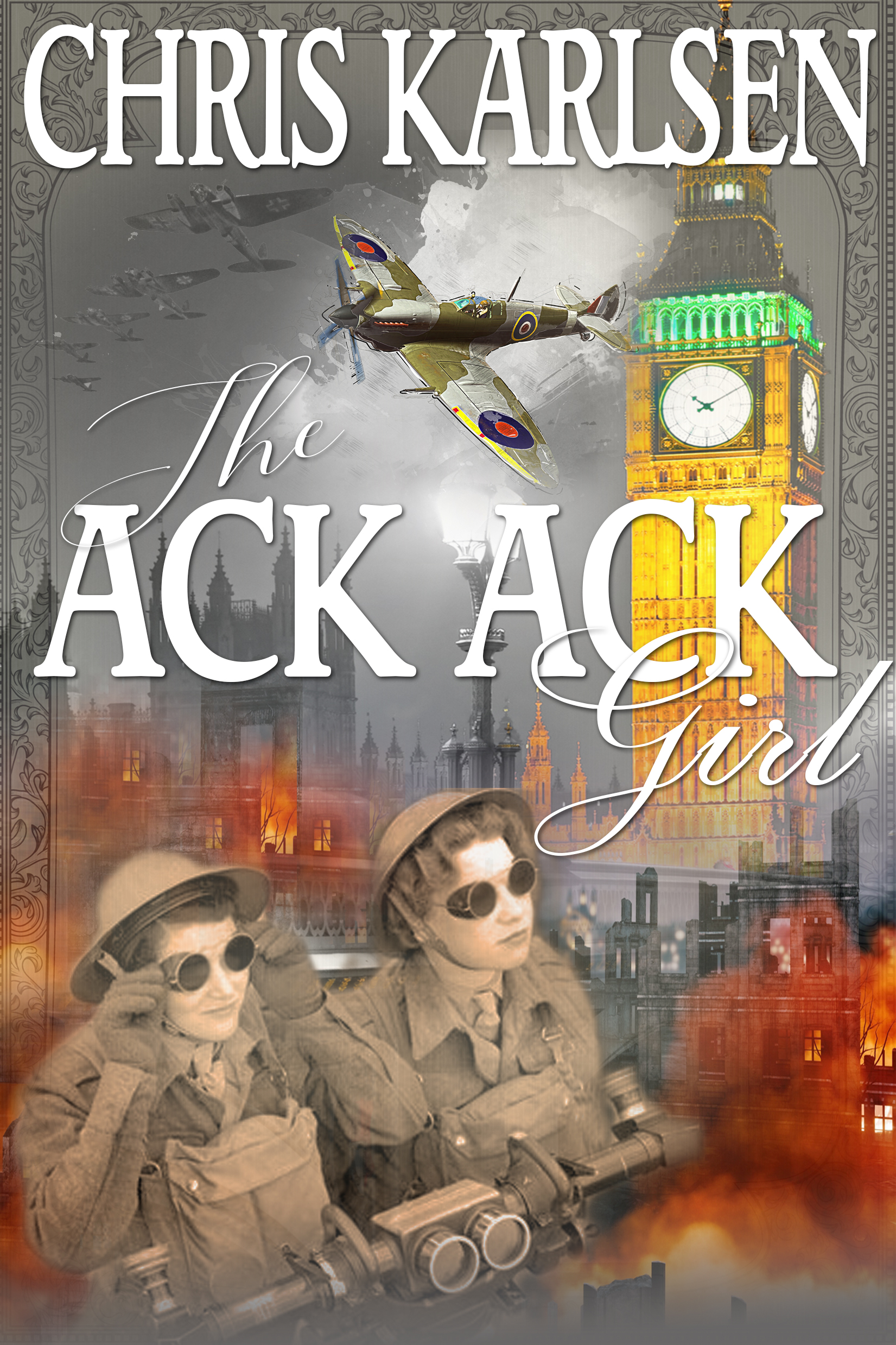 Historical Romance
Date Published: 02-03-2021
Publisher: Books to Go Now
Love and War
A country under attack and the story of one woman's fight to protect England and her heart.
1941. The German war machine has crushed all of Europe-only England holds fast. To force a surrender, the German Luftwaffe bombs cities and villages the length of the country. As the battle rages, Britain is in desperate need to put more pilots in the air.
To free up more men a new unit is formed: The Ack Ack Girls. These special teams of courageous women will now fight in the anti-aircraft stations. Determined to be part of the effort, Ava Armstrong, volunteers for one of the special teams.
Her unit just happens to be located near an RAF airfield teaming with pilots. Sparks fly, and not just from artillery, when Ava crosses paths with Chris Fairfield, a handsome and cocky pilot stationed there. But nothing is easy in time of war, not even love.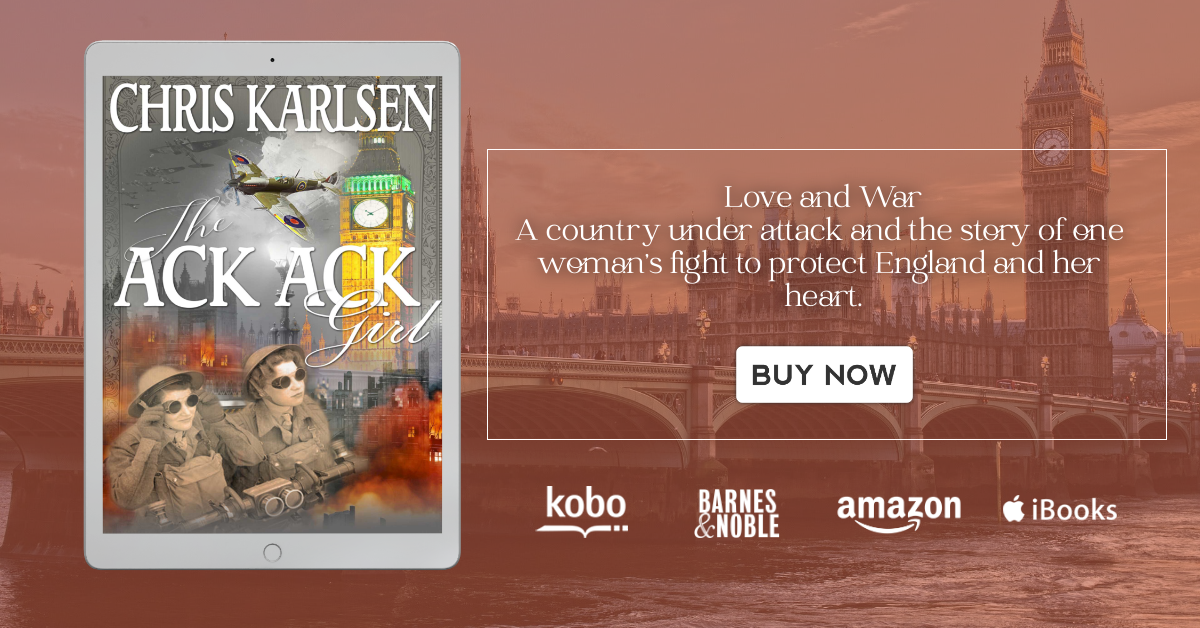 Interview with Chris Karlsen
How did you become involved with the subject or theme of your book?
I am a fan of good war movies and enjoy the history channel shows on WW2. I was watching a show on the Battle of Britain and how those pilots kept going back up, 5 and 6 times in a day and fighting. Their courage inspired me. The idea of writing a romance around an RAF pilot and a young woman wanting to do her "bit" for the war came to me as I watched. I wanted the heroine, Ava Armstrong, to do more than just wait for her pilot love interest. The creation of the ack-ack teams fit my idea perfectly.
What were your goals and intentions in this book, and how well do you feel you achieved them?
I have always had great admiration for what we and the other allies went through during WW2, especially our British allies. I had previously written a romantic short story set in WW2, Moonlight Serenade. The hero is an American Marine who has a three-day leave in Melbourne, Australia. He falls in love with a big band singer while there. Writing it made me want to set a story based in England at that time. I wanted to bring the war to life for the reader, give a strong sense of enduring the bombings, the rationing, the resiliency of a nation under attack, the people and their everyday lives and loves. Yes, I do think I achieved my goal.
What was the hardest part of writing this book?
Trying to find the right balance between keeping the excitement and drama of the war-England's fierce fight against the Nazi war machine strong and powerful while never losing the romantic heart of the story.
What did you enjoy most about writing this book?
I really had fun writing a story set in this period. There's so much available research, which was fascinating. All the BBC broadcasts, including the original speeches by Churchill. All the Spitfire planes had cameras on their gunports. The aerial dogfights are all archived so I was able to watch hours of those to get a feel for what the hero was doing and going through.
There were numerous interviews with surviving Ack Ack "girls" and RAF pilots. I also bought several albums of Big Band music (Glenn Miller, the Dorsey brothers, Artie Shaw etc.) I listened to the music of that time as I wrote. I like to listen to different music as I write to help enrich the feel of the time/period.
Where there alternate endings you considered?
No. I know the ending when I start a book. I might change some of the events that a character has happen to them but not the ending.
Can you share some stories about people you met while researching this book?
I wish I could remember the names of the women and men in the interviews I found. The ladies talked with great pride about what they did in the war. All were delighted that they were remembered and people wanted to hear about their experiences. The Ack Ack units were brand new in 1941. The women were part of the anti-aircraft teams defending Britain. It took exceptional quick thinking and skill to read the machines involved in bringing down enemy aircraft. The information the gathered was quickly relayed to the men operating the anti-aircraft guns. It also took exceptional courage. The teams often came under fire from German planes and over 700 hundred women were killed by the time the war ended.
The women shared the photos of themselves in uniform and with their teammates. One of the ladies could still fit in her uniform and tried it on for the interviewer. She was adorable. Other ladies interviewed worked air units where they were trained as pilots. They flew all models of planes, Spitfires, Hurricanes, cargo etc. from the factories to the airfields. All were a wonderful to listen to.
The former RAF pilots spoke of how much they loved flying the fighters and bombers. They lit up as they spoke of their admiration for Spitfires and how it felt flying them. Like the ladies they brought out pictures of themselves as young handsome pilots. In some of the more formal/official photos they wore their wool uniforms. They were most excited to show the photos in their flight gear standing by their planes or waving from the cockpit prior to takeoff.
They were how I pictured, Christopher Fairfield, the hero of my story to be.
What genre of books do you enjoy reading?
I like historical fiction, romance, and on the rare occasion fantasy like LOTR and The Lions of Al-Rassan.
About the Author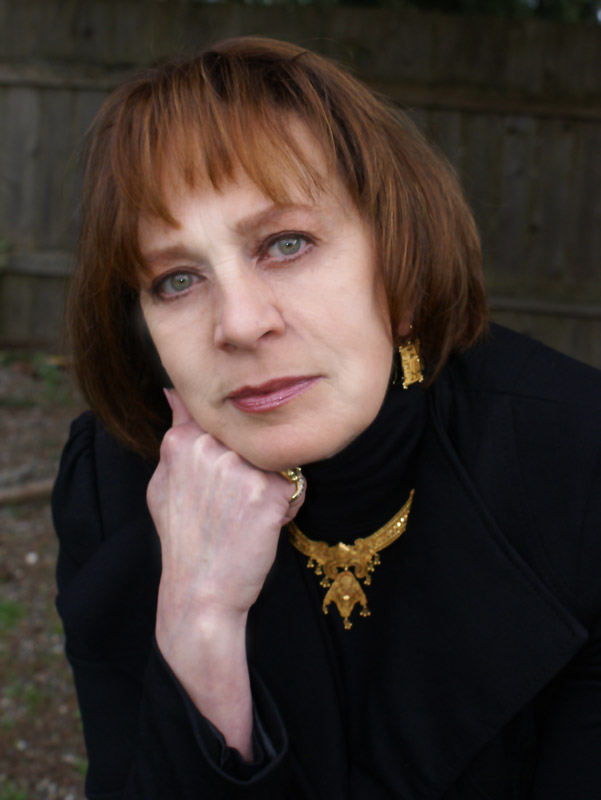 I was born and raised in Chicago. My father was a history professor and my mother was, and is, a voracious reader. I grew up with a love of history and books.
My parents also love traveling, a passion they passed onto me. I wanted to see the places I read about, see the land and monuments from the time periods that fascinated me. I've had the good fortune to travel extensively throughout Europe, the Near East, and North Africa.
I am a retired police detective. I spent twenty-five years in law enforcement with two different agencies. My desire to write came in my early teens. After I retired, I decided to pursue that dream.
I'm currently working on the Bloodstone Series, which is historical suspense with romantic elements. I'm also writing a world war two romance series, The Love and War series.
My past series include my historical/time travel romance series is called, Knights in Time. My romantic thriller series is Dangerous Waters.
Each series has a different setting and some cross time periods, which I find fun to write.
I currently live in the Pacific Northwest with my husband and two wild and crazy rescue dogs.
Contact Links
Purchase Links