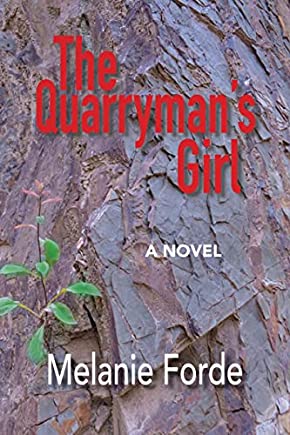 Fiction (General, Literary, Women's, Historical)
Date Published: 07-21-2022
Publisher: Mountain Lake Press
Life is winding down for French Canadian immigrant Rose Dowd. She isn't fighting the flow until Fate forces her to gear up for yet another chapter. Much like her adopted country, as it stakes out a new international role in World War II, Rose must reinvent herself. Quickly. Before she can move forward, however, she needs to absorb lessons from her past, by channeling her former persona as the spunky Quarryman's girl, by reexamining her culture shock and parental abandonment, and by mending a long-standing rift with her sister Isabelle.
Integral to Rose's journey are her sharp-tongued sister Izzy; her perpetually worried son Vince, a resourceful shipyard worker; her long dead Métis mentor Mère Agathe; her bright and bubbly, but sickly granddaughter Netty; and Nate, "The Ragman's Grandson," a club-footed, pre-law student dreading his future. Follow these unforgettable characters from the 1880s to the 1940s, Travel from the hard-scrabble pig farms of Quebec to the granite quarries of Quincy (Massachusetts); from the frozen St. Lawrence River to the deep-channel Fore River, launching pad for some of World War II's most famous warships.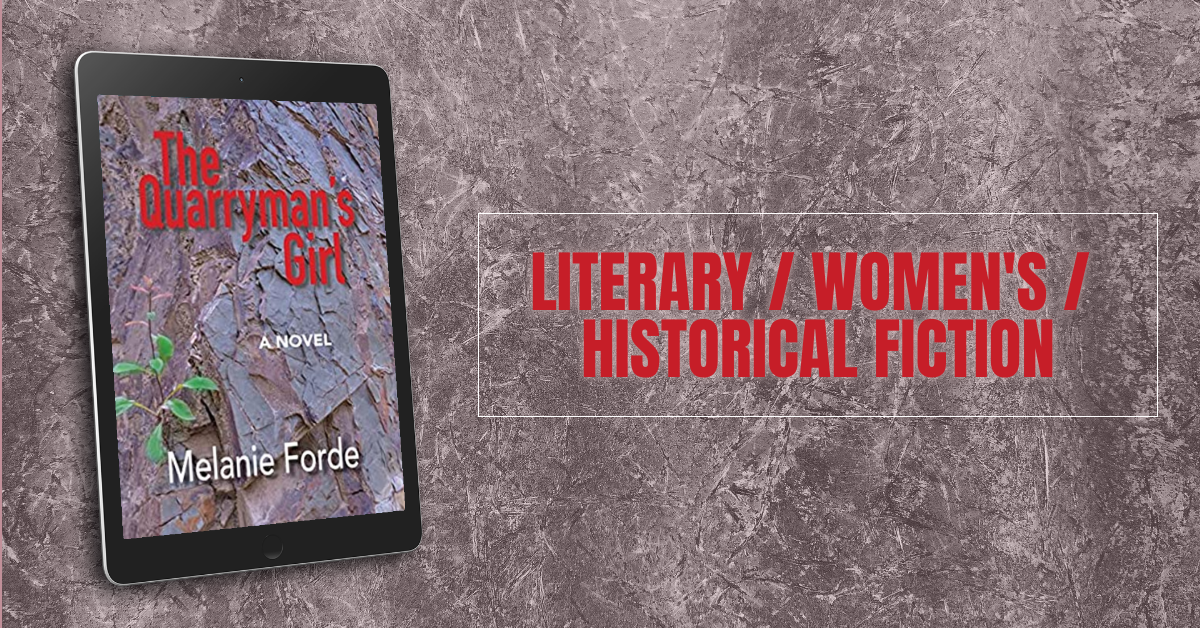 Interview with Melanie Forde
How did you become involved with the subject or theme of your book?
All the family stories rattling around in my head are great grist for multiple novels. I think I knew this even as a kid. We couldn't afford a TV set when I was a kid, and of course there were none of digital devices of today. So talk was valued as entertainment. All the more so because we had some first-rate story tellers. The tales of my Quebec grandmother, dead long before I was born, were only one example of the entertainment my sisters and I enjoyed. However distorted and embellished, family history was the starting point for The Quarryman's Girl.
What were your goals and intentions in this book, and how well do you feel you achieved them?
My goals and intentions are more or less the same with every novel I've written. I want to be true to my own voice, while never forgetting my audience. Whatever life insights I hope to share should be shared in an entertaining way.
Another goal is authenticity of place, character and time. It drives me nuts as a reader, when I come across a 1980s colloquialism in a novel set in, say, the early 20th century. So I do a lot of checking to watch out for anachronisms.
I think it's also important to have the characters speak like real people (of their given time and place). Part of that means not sounding stilted. Easier said than done, when the author needs a character to flesh out some background, for example.
And I try hard to give each character his/her own distinctive voice. My hope is that, even without the author specifically identifying who is talking at any given moment, the reader will be able to figure it out, based on how the character has been portrayed in the preceding pages. I'm not sure I've always succeeded with the lesser characters. But according to a lot of feedback, my characters apparently do become very real to readers.
What was the hardest part of writing this book?
The hardest part of writing this book was Rose's dialogue. Her broken English and lack of education, to say nothing of her dementia symptoms, complicated my effort to portray her depth as a human being and her clear-eyed perceptions of the world around her.
What did you enjoy most about writing this book?
With every book, I've fallen in love with certain characters, not necessarily the ones I might expect. In QMG, my favorite character quickly became Izzy, because of that sharp tongue. Izzy can react to people with words I'd often be too timid to utter in real life. I also had a lot of fun with the banter between Vince and Walter. I find that easy, scatological, insulting intimacy endearing and so classically male.
Were there alternate endings you considered?
Alternate endings? In the very early stages, I considered killing off Rose before the book ended. I just couldn't make it work. I also considered a post-war followup for Nate, with him married and reconnecting with the Quentins. But I think that might take another book.
Can you share some stories about people you met while researching this book?
While I did plenty of research for this book, none of it involved face-to-face chats with people. My research into French Canadian culture altered some of my earlier perceptions about Quebeckers. And the genealogical research on specific ancestors produced some surprises. We had always heard, for example, that Nana Forde had been kicked off the family farm in Quebec, as a teenager, because her father couldn't afford to feed all those mouths. So it was surprising to learn she emigrated to the US with her family. Then there's the whole mystery of our alleged Indian ancestry. It doesn't show up in a DNA test. But I have one treasured photo of my great grandfather, who is clearly not white. So, did great grandma fool around? Or are those DNA tests less precise than I thought? Dunno.
What genre of books do you enjoy reading?
Lately, I've been reading mostly literary and historical novels, especially ones with foreign settings. But I have eclectic tastes and have devoured boatloads of mysteries and police/detective whodunits, and lots of fantasies, sci-fi and paranormal fiction in the past. I don't read that much nonfiction, probably because I had to read so much nonfiction for my old ghost-writing job. I also enjoy poetry books, in measured doses. My favorite author at this point in time is Tan Twan Eng, and I'm super impatient for his new novel to become available on Amazon.
About the Author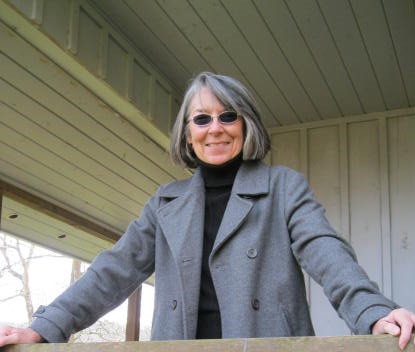 Melanie Forde grew up hearing fanciful tales about her voyageur forefathers swaggering through 17th century Quebec, while her Métis foremothers parsed the mysteries of the natural world. It was only a matter of time before she mined those memories for a novel. It was high time that she set her characters in the gritty hometown that started her own journey: Quincy, Massachusetts. She'd like to think she inherited some of the earlier generations' resilience, joie de vivre and attunement with Mother Nature. She credits both her French Canadian and Irish ancestors with the storytelling gene that inspired four previous, character-driven novels. Although she now lives in the Virginia mountains, far from both Quebec and Quincy, she sometimes hears ghostly sled dogs howling softly amid the moonshadows that dapple the snow.
Also by Melanie Forde:
• Hillwilla
• On the Hillwilla Road
• Reinventing Hillwilla
• Decanted Truths
Contact Links
Purchase Link