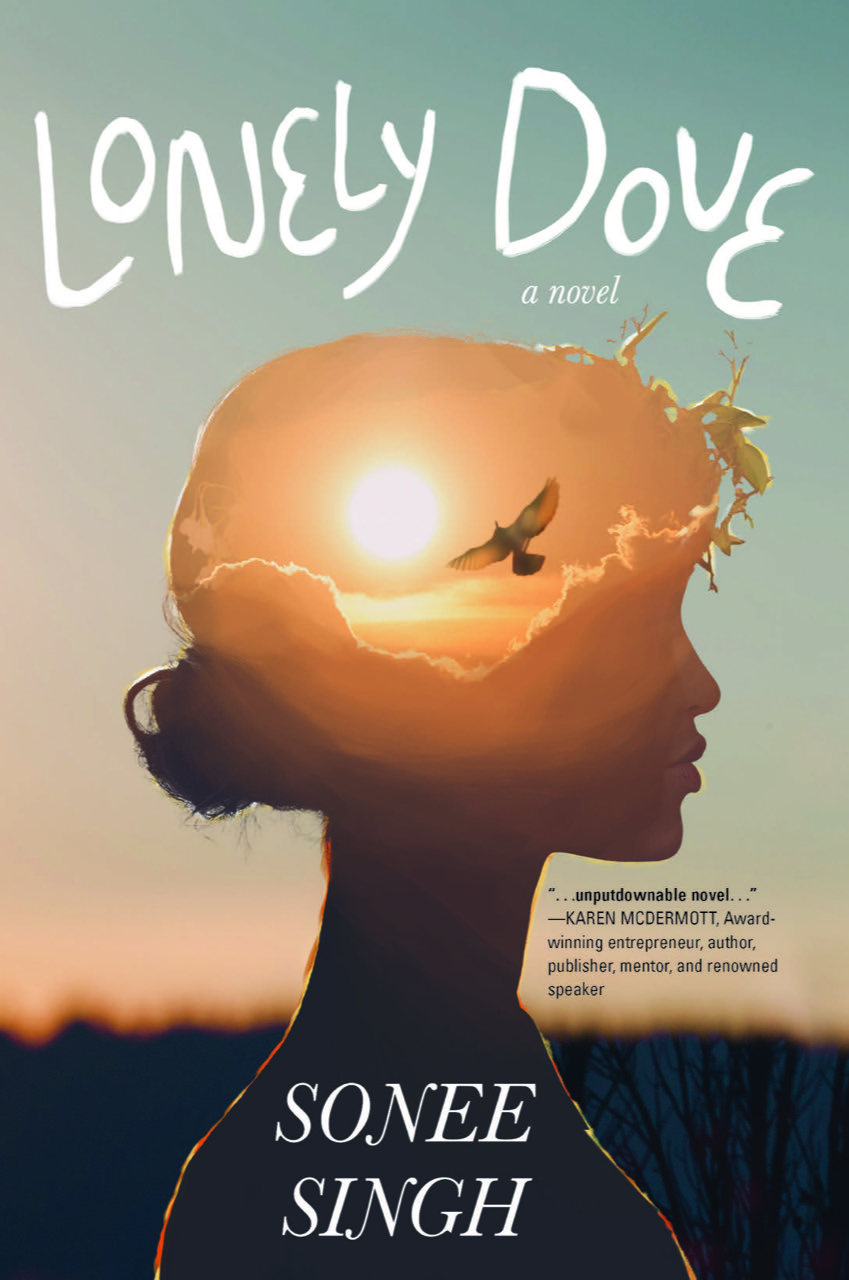 Literary Fiction, Women's Fiction, Multicultural Fiction
Date Published: September 27, 2022
Publisher: Koehler Books
Finalist for the 2022 American Fiction Awards for Multicultural Fiction
Anji is forty-one, single, of Indian origin, and grew up in Colombia. Now a successful journalist in New York City, she's missing only love in her life. Then a vision reveals her soul mate; he calls her "lonely dove"—two words that describe her perfectly—but she cannot see his face. Determined to find this mysterious man, she draws on all her work and personal resources to find him.
As Anji embraces the signs and visions she receives, she discovers a need to heal from her past relationships. Will she ever find her twin flame—and will she be ready when she does?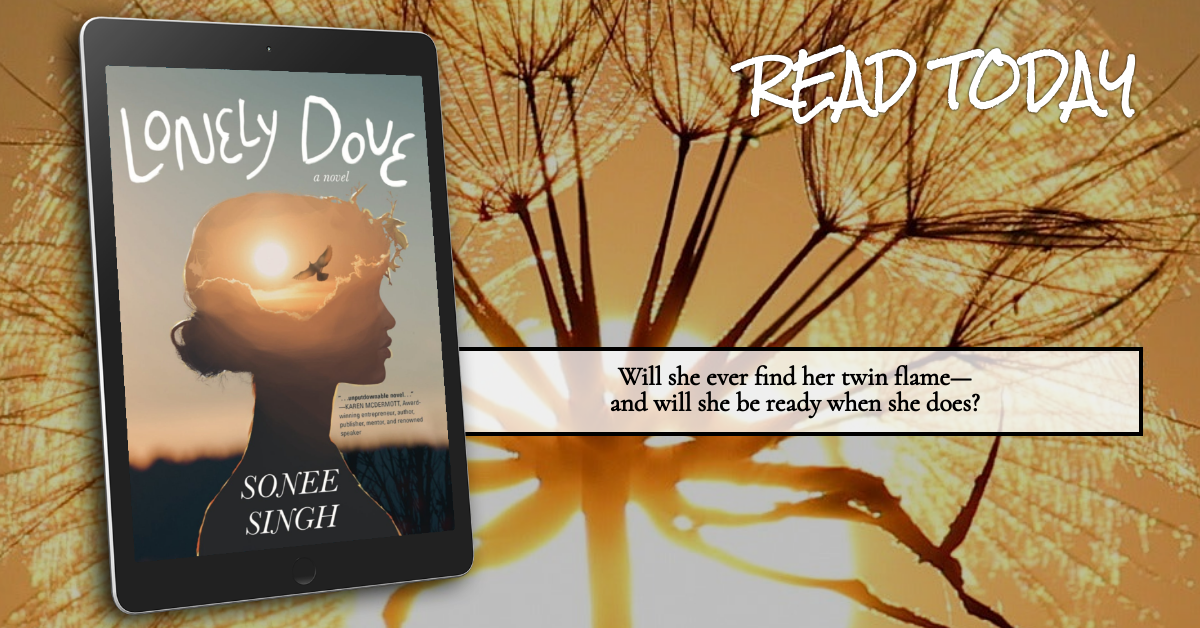 Interview with Sonee Singh
How did you become involved with the subject or theme of your book?

Lonely Dove is about a Colombian born, Indian woman who gets visions of her soulmate, and she draws on all of her resources to find him. Although a love story, at the heart of it, it is a story of self-discovery and self-love. I had my own experience of self-discovery in 2017 after I had a serious illness. This isn't in the book, but I drew from my journey of awakening spiritually to describe what happens to Anji, my protagonist. Eventually, I sought the help and guidance of a few teachers and guides to help cultivate my spirituality practices and awaken to my intuition. It led me to study spirituality and pursue a Doctor of Divinity degree. I leaned on what I learned to write my book. In it, Anji seeks the help of a spiritual guide, Margarita, to help her make sense of the visions she gets, and to help her understand her inner guidance and the deep connection she has with the universe.
What were your goals and intentions in this book, and how well do you feel you achieved them?

I used a love story and an obsession with finding a soulmate to showcase my protagonist's journey of self-discovery and self-love. I feel I achieved it because the adage that others will not love you until you learn to love yourself is at the heart of the story. All types of love and relationships, including the different types of soulmates, such as twin flames and non-romantic soulmates, are recurring themes in the book.
What was the hardest part of writing this book?

This is my debut novel so learning how to write a fictional story that carried weight and evoked emotion was the hardest part. I have written non-fiction for most of my life, and taking the turn towards fiction required a different set of skills. It was hard to take that pivot. I am also a poet, and where poetry is a snapshot of a moment, a novel has to convey a journey, so it takes more time and dedication.
What did you enjoy most about writing this book?

I enjoyed getting into Anti's shoes and figuring out her journey. I discovered that when I write fiction, I am a pantser—something I was not as a non-fiction writer. When working on a novel, I like to see what comes up and where the story will go. I write scene after scene, and not in consecutive order. I have an idea where my character will be at the start and where she will be at the end, after acquiring a renewed sense of self, but I don't know how she will get there. Once I have the first draft, I have to put it together into a cohesive story, figuring out where the gaps are and what is not needed. That was the process that I went through with this book. I had to experiment with different writing structures and had what seemed like endless drafts of the story. It was fun to figure out what Anji's journey would be, and the best way to tell her story.
Were there alternate endings you considered?

Yes, I did consider alternate endings. I can't go into detail without giving away the story, but I questioned whether or not Anji would find her soulmate—her twin flame. I had different scenarios written out and played with the different endings. I asked others for their opinion. In the end, I opted for the ending that is in the book.
Can you share some stories about people you met while researching this book?

I have so many! But I will stick to two of the most memorable.

In the book, Anji forms an attachment with a rock in Central Park. It is where she meditates and where she gets her first vision. I too had a deep meditation at a rock in Central Park, but I don't live in New York City, so for me, it was a one-off experience and not a long-standing one as it was with Anji. I was visiting NYC and went to Central Park for a walk. I sat down on a rock and felt a calling to meditate, so I did. I had been thinking about an upcoming trip, and I heard a voice that wasn't my own but that came from within me, giving me the answer. It was the first time I experienced such a deep connection with my intuition.

I also had my own spiritual guides. In the book, there is only one, named Margarita. I have had several. Some of them I worked with one-on-one and others I worked with in group sessions. They all helped me in their own way to harness my spirituality and awaken to the power of following my inner guidance and intuition. One of the most memorable experiences was the first time I saw my guardian angel. I was doing a group meditation, and the instructor was describing how we were channels of energy from the universe. Before he mentioned that a guardian angel might apear, I saw a woman in my mind's eye, and I knew she was special to me and that she had been with me my whole life. It was such a powerful experience it brought me to my knees in tears.
What genre of books do you enjoy reading?

My stories are literary, women, and multi-cultural fiction, so they tend to be realistic. I do enjoy reading those types of stories, as I do reading history and historical fiction. But, what I love most is reading fantasy. I really enjoy discovering the world that is being built and seeing what magical and fantastical elements are going to appear. That is a level of creativity that I don't have, and it is one I deeply enjoy reading from others.
About the Author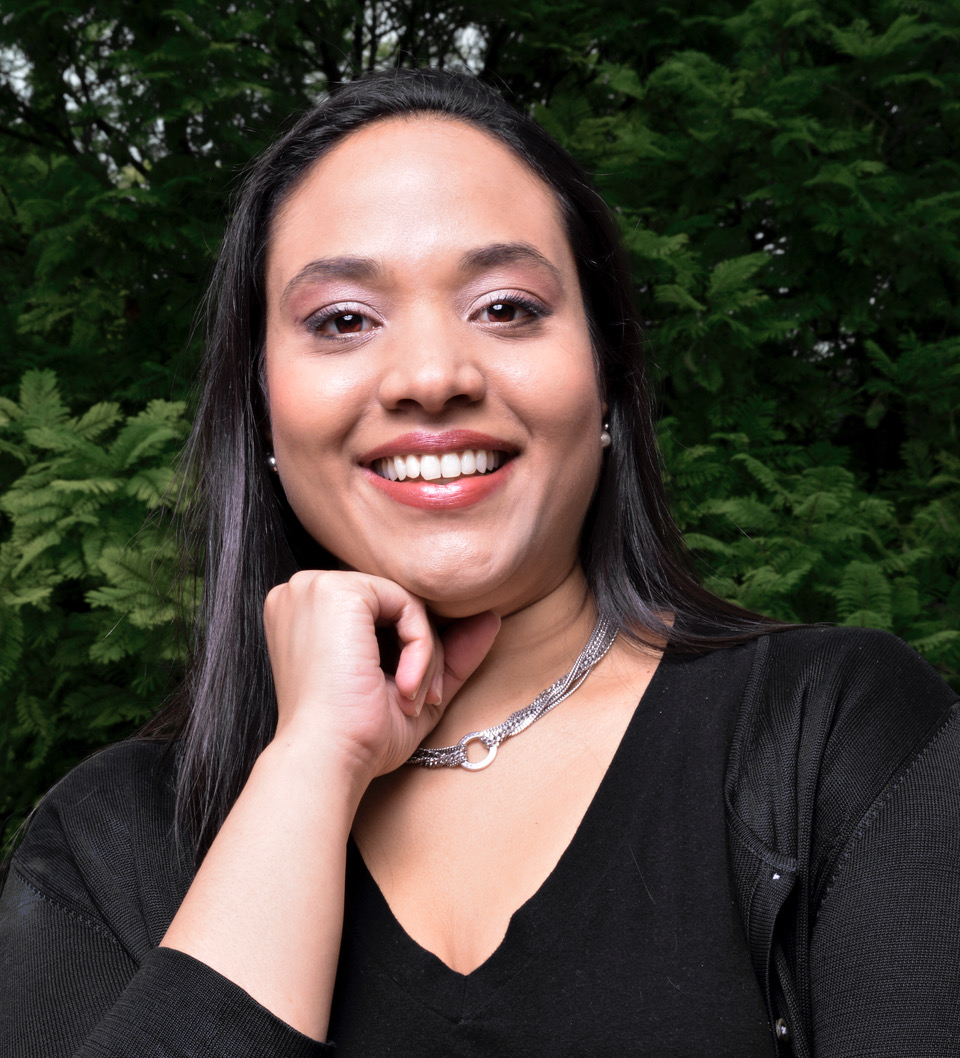 Sonee Singh is a cross-cultural seeker of deep knowing. She is of Indian descent, born in Mexico, raised in Colombia, and resides in the United States. Sonee writes stories of self-discovery to encourage people to accept themselves and live life on their own terms. The mystical and spiritual are integral in her storytelling, as is her multicultural background. When not traveling, reading, or writing, she indulges in meditation, yoga, and aromatherapy. She holds a Bachelor of Arts in biology and society, a Master of Management in hospitality from Cornell University, and a Master of Science in complementary alternative medicine from American College of Healthcare Sciences. She is currently pursuing a Doctor of Divinity from the University of Metaphysical Sciences. Sonee has published the Soul-Seeker Collection of poetry: Embody, Embrace, and Embolden. She has been published in two anthologies: Blessing the Page and The Colours of Me. She has multiple articles published in Elephant Journal.
Contact Links
Purchase Links