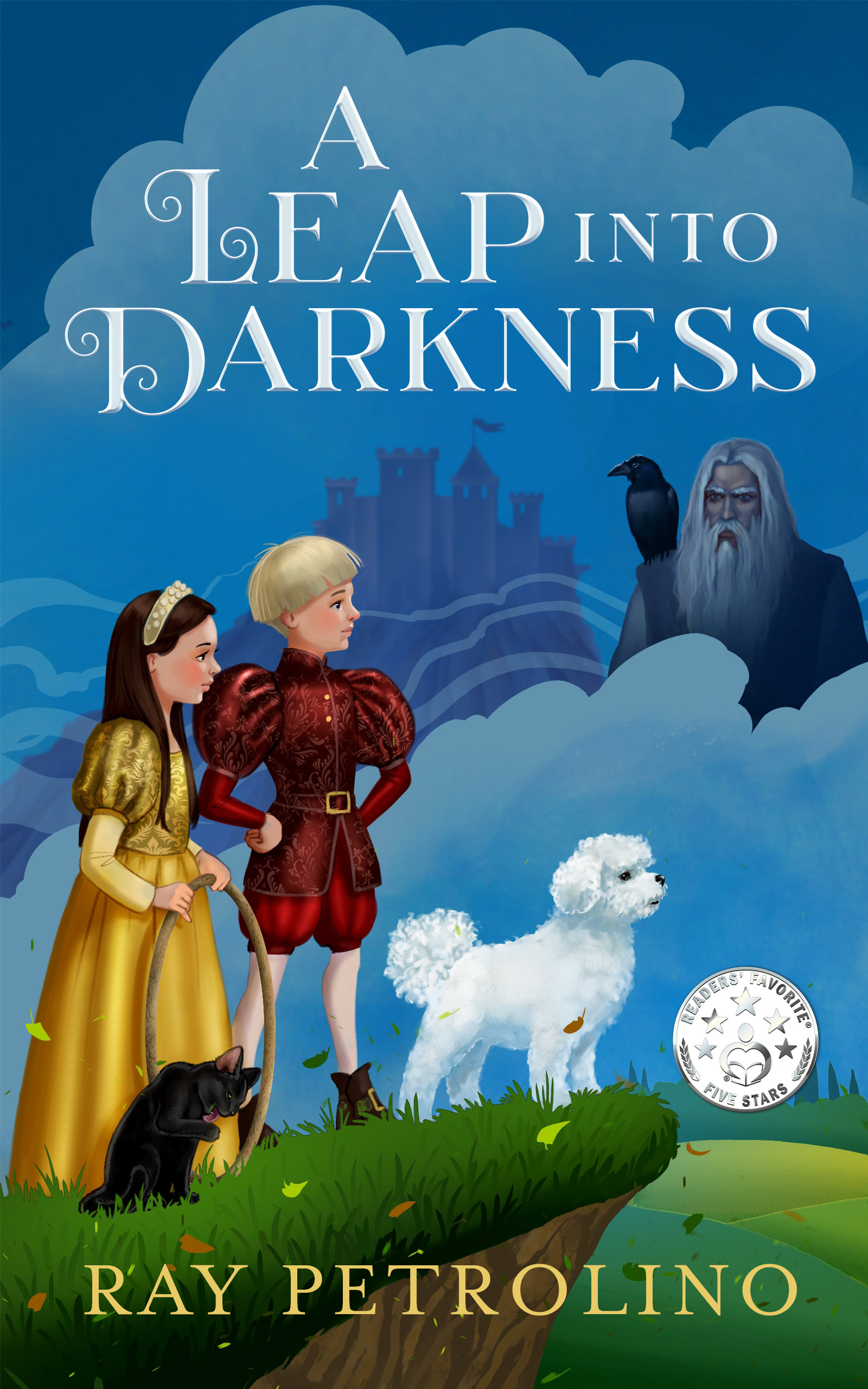 Fantasy Adventure, Animals, Family, Middle Grade (ages 10+)
Date Published: 10-28-2022
Publisher: Beasts at the Feast Press
A Readers' Favorite 5-star review recipient
Magic stirs and a little dog speaks: the kingdom will fall. But will humans listen?
Jake is a fluffy little dog who just happens to be one of the Sculptor's "wise
ones" . . . but nobody's told him. He's certain he's ordinary, and he knows he doesn't deserve living in a rags to riches fairy tale where he's been rescued from his hardscrabble life by the King of Gorseland and pampered and loved by his two royal children, Janice and James.
But the good life is threatened with the arrival of the sorcerer, Beezeldorn, and his raven. Beezeldorn is a seeming charlatan: a crowd-pleaser with his sleight-of-hand and cheap spectacle. But his power from dark magic runs deep, on display in town when he heals a leper.
The queen senses the danger and pays for her instincts with her life.
Jake knows something is wrong, but what can he do? Beezeldorn is always one step ahead, moving into the castle, earning the king's confidence, and befriending James. Even Janice is drawn to him.
Now it's up to Jake to protect his family . . . before it's too late . . . for the king . . . and his kingdom.
Perfect for fans of C.S. Lewis's The Chronicles of Narnia.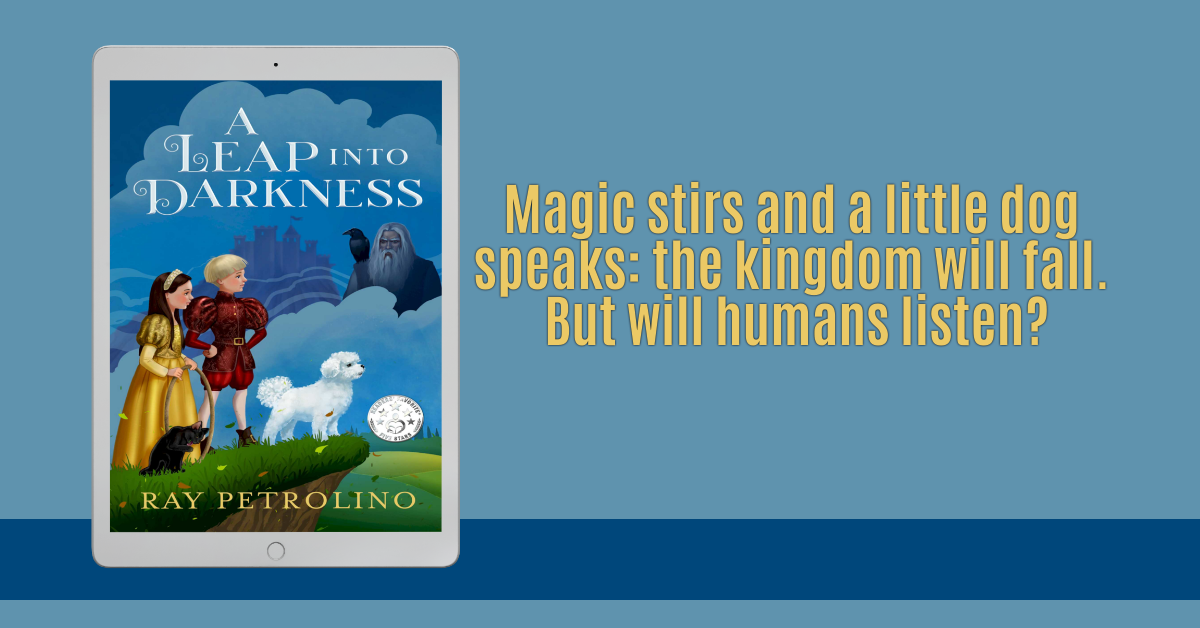 Interview with Ray Petrolino (A Leap into Darkness)
How did you become involved with the subject or theme of your book?

Beloved animals have been a part of my family since I was a toddler. They have certainly provided unconditional love that has carried me through the worst of times. But it goes beyond that. Dogs in particular with their shockingly elevated level of emotional intelligence provide a connection that is real, that can be touched and fiercely hugged, that provides a spiritual pathway to a greater good and force that transcends the everyday toil, misery, and cynicism that sometimes smother us.

A Leap into Darkness is a fantastical story; but it's also the truth.
What were your goals and intentions in this book, and how well do you feel you achieved them?

I wanted to share a story that would scrape away the heavy, gray scales of life's monotony and fatigue and allow readers of all ages, even if just briefly, to open their eyes in silent wonderment and joy to the good that is around us, that's within our reach even now.

I don't know if I achieved that goal; I hope to hear back from those who took a chance with the book.
What was the hardest part of writing this book?

The book is based on the same-named screenplay that I wrote a couple of years ago. The first draft of that screenplay was not all that good, and I received brutally honest criticism from professional readers to that effect. My first reaction? Curl up in the fetal possession for a few days and declare to no one in particular that I was not a writer. That was actually the easy part. The hardest part was pushing those doubts back into the deepest recesses of my brain and starting over…and over…and over.
What did you enjoy most about writing this book?

Truth be told, the actual writing of a book (at least for me) is an emotional slurry of unexpected small successes, setbacks, anxiety, stress, and tentative victory. I wanted the book to have worth, to be meaningful to others; during the actual creation process, I didn't really know if that was happening. The delight finally came after I had stepped away from the completed work for a few months and then came back to it; as I read it, I surprised myself with smiles and tears.
Where there alternate endings you considered?

There were alternate endings in the sense that the original story was much smaller and focused closely on redemption. That theme carried over into the final telling, but the work grew in scope and expanded to include the idea that to have faith in yourself, you must accept that gift of faith from something greater than yourself.
Can you share some stories about people you met while researching this book?

The research itself spanned many months but really was a personal journey across the internet. I kindled lasting friendships with real people, however, as I worked closely with my wonderful and gifted copy editor Carrie Jones and my illustrator Natalia Junqueira.
What genre of books do you enjoy reading?

I gravitate first toward fantasy and science fiction, but I also enjoy horror, thrillers, classic literature, and sometimes literary fiction (although I space those out as they can sometimes take several months to finish 😊). I also enjoy biographies and historical non-fiction.
About the Author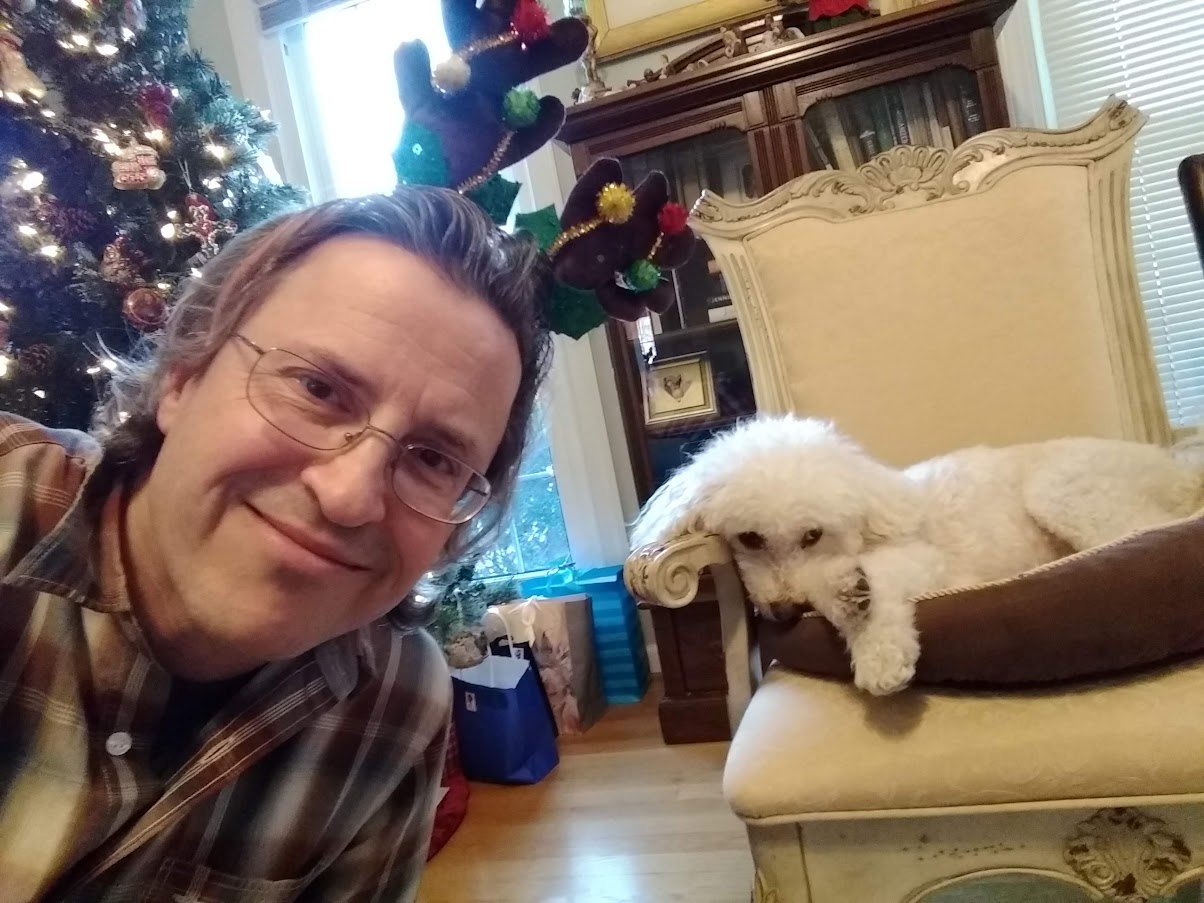 Ray Petrolino is an award-winning screenwriter and author.
He lives in North Carolina with his wife and family and their dog Jake (not just any dog, but a talking bichon with an unfulfilled set of demands).
When Ray is not writing, he's listening to his dog (and sometimes his wife); or he can be found working on film sets, playing drums at his house, or playing drums at someone else's house.
Contact Links
Purchase Link
Amazon