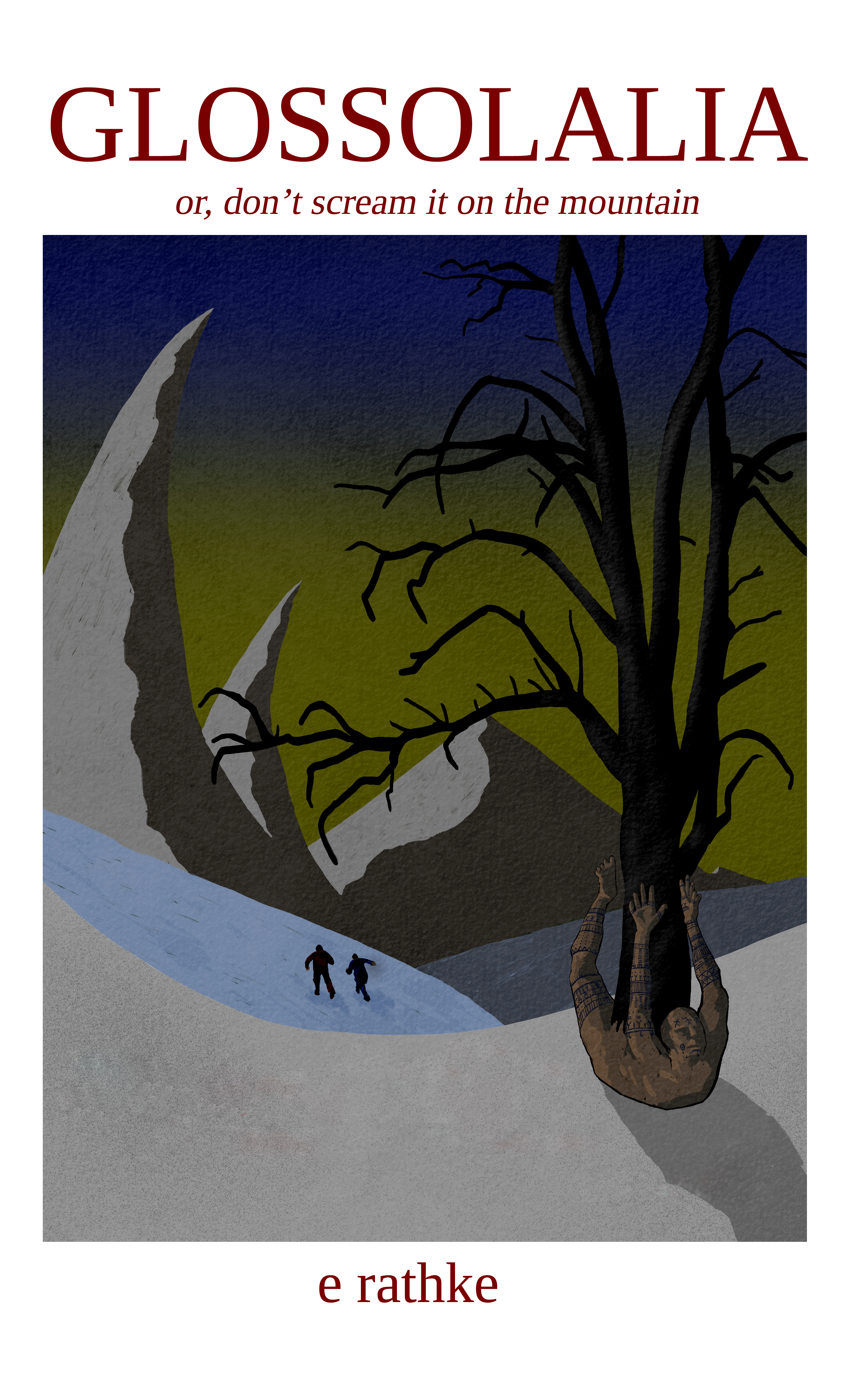 Fantasy
Date Published: 09-27-2022
Publisher: Wolf Publishing
"My name is Ineluki. I come from past the mountains and ice. It took me many days to reach here. All I know are dead. Will you take me in?"
And so begins a calamitous year at the edge of the world.
Chief for the year, Aukul's life has never been better. His people respect him, he spends his nights with the love of his life, and his skills as a butcher and chef improve every day. Then Ineluki, a young stranger, wanders into town with nothing but an empty book. He begins telling stories of the world beyond the one they know. His stories challenge their reality and lead to a summer of unprecedented disasters.
One by one, the villagers begin dancing. Dancing tirelessly, as if in a trance, until they die. Believing Ineluki is to blame, Aukul confronts him on the worst night of his life.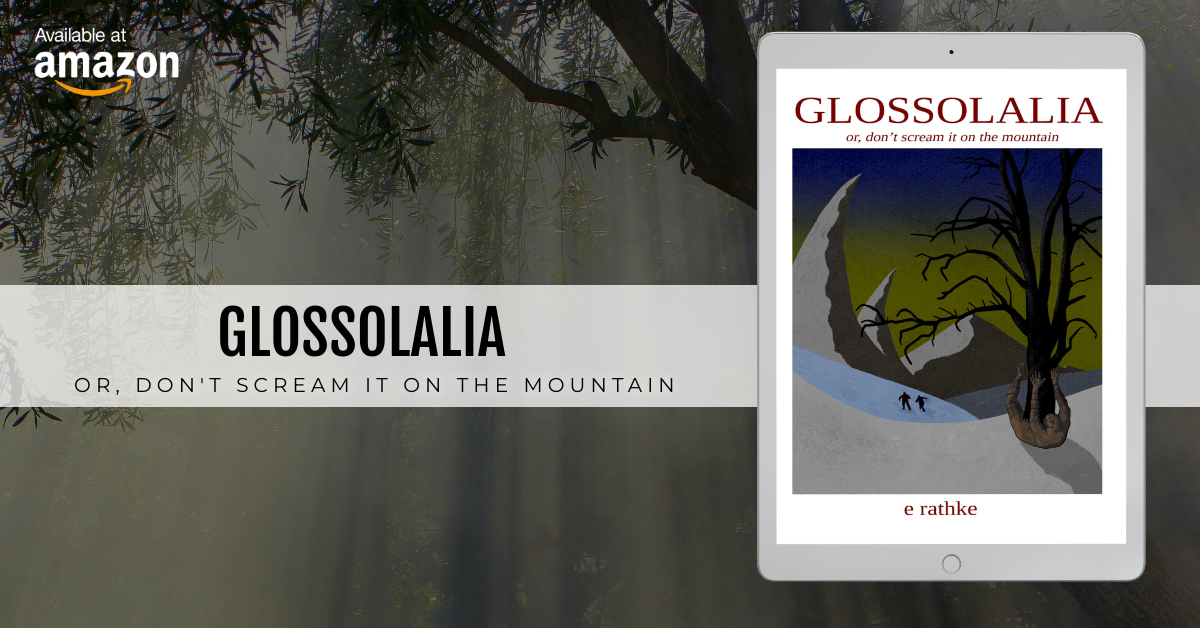 Interview with e rathke
How did you become involved with the subject or theme of your book?

Everything becomes research when you get into the habit of writing fiction. I didn't come to the subject matter of Glossolalia on purpose, really, but stumbled into it from a dozen different directions over the course of my life.

The setting itself came from a temporary fascination with Greenland. My desire to see glaciers while they still exist had me planning a trip to the Arctic Circle, which, more realistically, got me looking up pictures of the Greenland landscape and reading about their folklore and cultural beliefs.

As for the rest – the novel is a mix of the Tao Te Ching, which I've been reading my whole life, and the dancing plague of Strasbourg in 1518 and the Voynich Manuscript and my temporary interest in whole-animal butchery. How a novel becomes a mix of so many things while keeping coherence is what makes writing a joy.
What were your goals and intentions in this book, and how well do you feel you achieved them?

I feel I achieved what I set out to do, which was to observe the collapse of an ideal. We begin the novel with an anarchistic, pacifistic society isolated from most of the world.

I am a strong proponent of pacifism and horizontal social structures. I could have written my beliefs as the answer to the problems facing modern society, but I understand that my feelings about the world are not especially popular. And so I chose to interrogate my own beliefs and be a bit merciless with them.

I firmly believe that fiction should not be a mouthpiece for the author. That's what essays are for. I have written many essays and could write many more about anarchism and pacifism if I wanted to just tell people what I think and why I think it. Fiction, especially imaginative fiction, like fantasy, is a place to interrogate the reality of your beliefs. I can say violence is always wrong, but what if I construct a situation where real people must deal with the fallout of violence? I can say hierarchy is wrong, but what if society is thrown into a situation where it sure would be useful?

I have been reading the Tao Te Ching for most of my life now and I've always found its discussion of leadership to be fascinating. So I took that, actualized it, and made my characters deal with what it means to have a leader who leads without leading.

Hopefully I was successful. Ultimately, that's for the reader to decide. But I'm very happy with the result.
What was the hardest part of writing this book?

I really and truly enjoy writing. I hope that's felt by the reader when they read Glossolalia. I mention this because Glossolalia was a novel that simply came together. Though I write without a plan or outline, this novel never struggled to coalesce for me.

The ending is the only part that meaningfully changed from its first iteration, so I suppose that part was the most difficult part.

I suppose what makes writing fun is also what can be difficult about it. Late in this novel is a 30 page conversation between two characters. This presented the most challenges, but was also the most satisfying to write.
What did you enjoy most about writing this book?

Creating a society is always a great deal of fun. Inventing myths and beliefs, social structures and so on – this is the real fun for me. I love inventing. I love making things up. Love smashing disparate ideas together to make something hopefully new.

Glossolalia is completely about its characters, though. Despite all the inventing, I wanted to make this story be about people. And so inventing all the people who populate this novel was probably the most enjoyable, even though I gave most of them a pretty rough time of it.

Really, any time Ineluki was on the page was my favorite part to write.
Where there alternate endings you considered?

The original ending was worse, though its differences from the current ending is more about a shift in focus and direction rather than a completely different ending. The novel ended in the same place, but the final sprint to get there had a very different texture to it. One that I think was, maybe, too confrontational to the reader.
Can you share some stories about people you met while researching this book?

I know some people go out and interview people for their books, but I don't. I probably could. Maybe even should. But I prefer to live in my imagination, especially when I'm writing secondary world fiction.
What genre of books do you enjoy reading?

I read most genres of books. Over the last five years, I've read much more history than fiction, which was been pretty nice. For fiction, I often read fantasy, though I've also read a library's worth of literary fiction.

But, today, I'll say that I mostly read fantasy and magical realism.
About the Author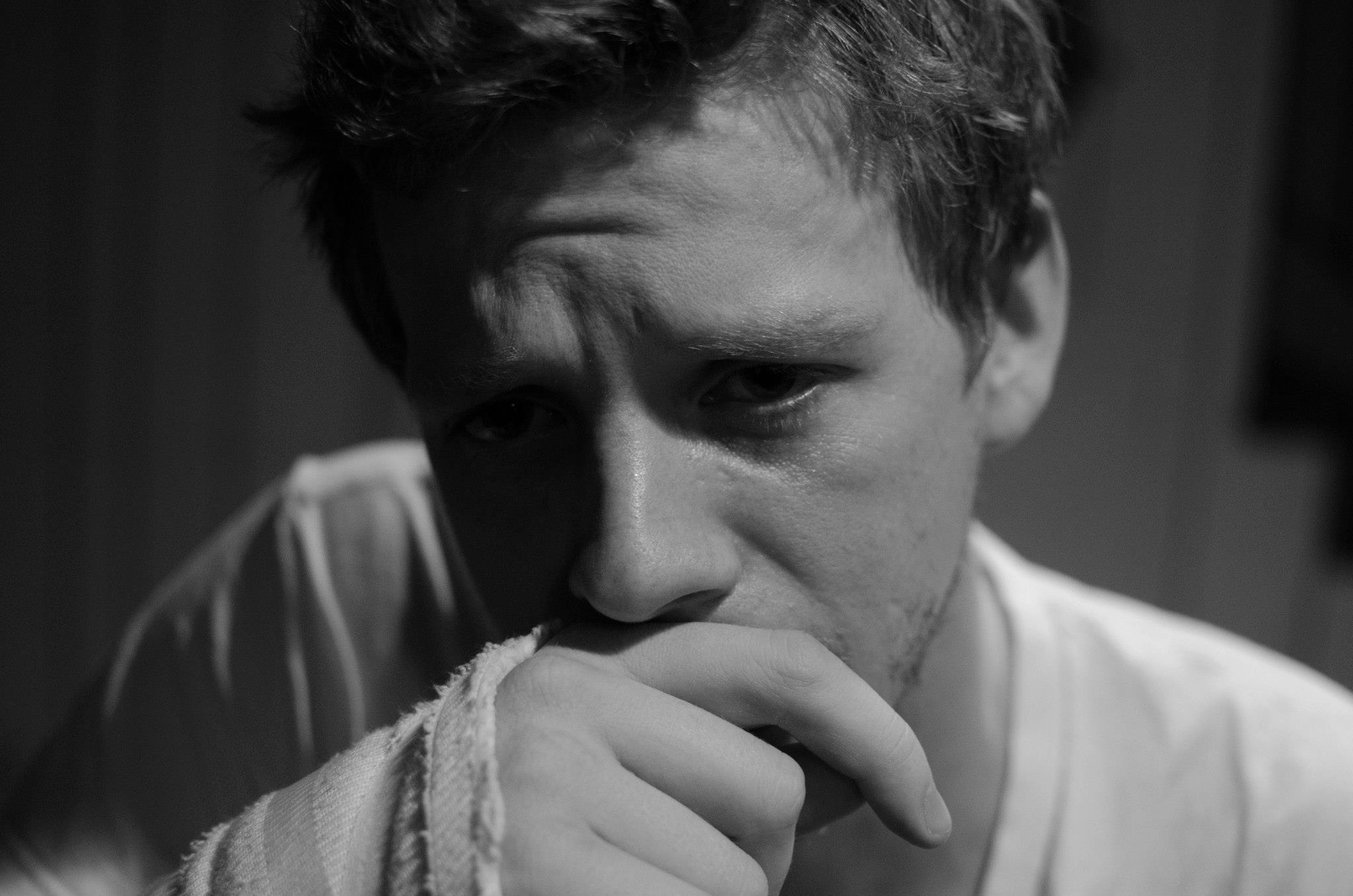 A finalist for the 2022 Baen Fantasy Adventure Award, e rathke is the author of Glossolalia and several other forthcoming novellas. His short fiction will appear in Queer Tales of Monumental Invention, Mysterion Magazine, and elsewhere. He writes about books and games at radicaledward.substack.com.
Contact Links
Purchase Link