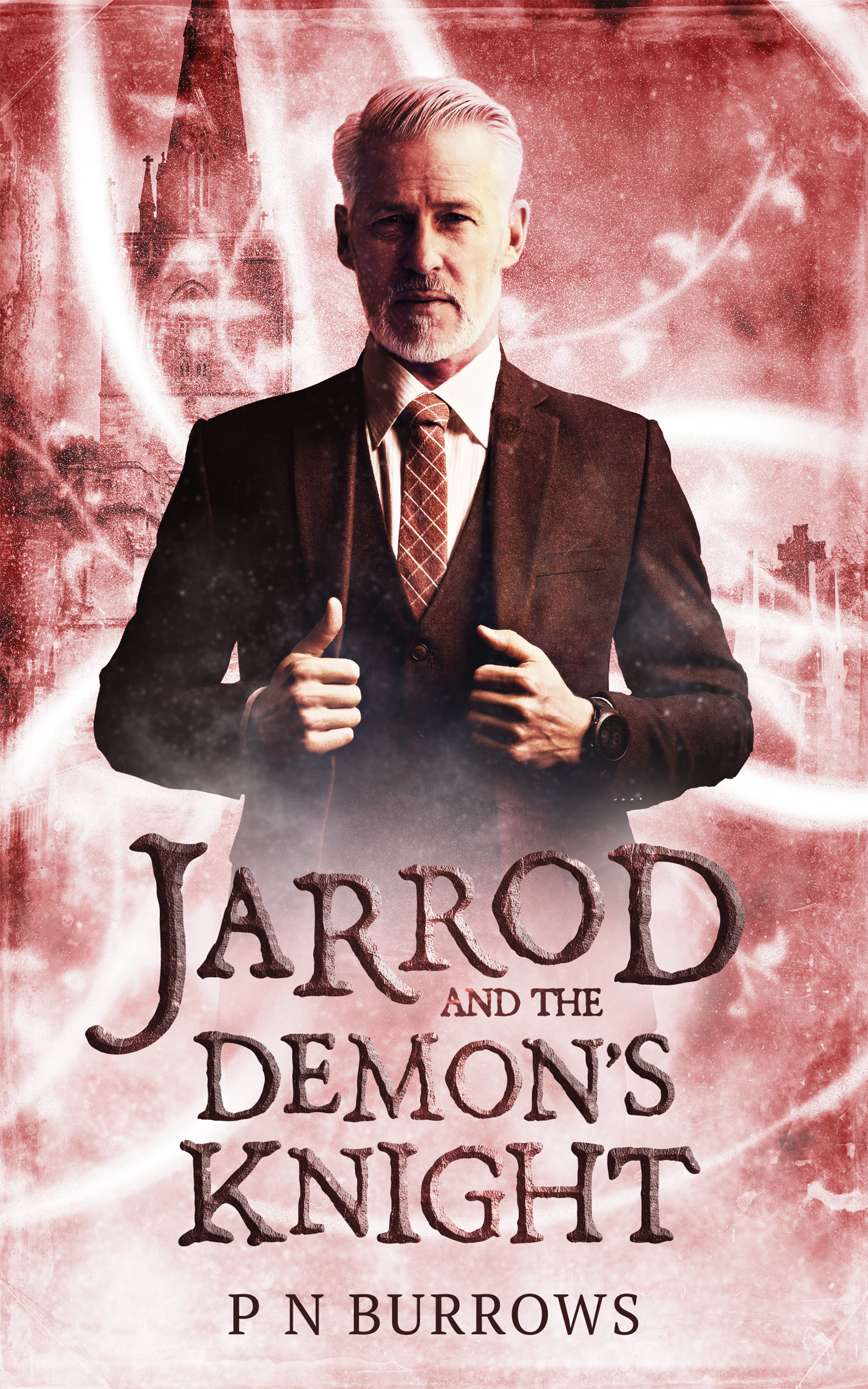 Dark Urban Fantasy
Date Published: 05-02-2022
The wizard, known simply as Jarrod, has been living covertly amongst humans for over a decade. As a Professor at the University of Magic on his own planet, Prushal, he is ostensibly on Earth to research humanity's ancient magic. But the university's council no longer trust his motives and want him back.
Jarrod's peaceful guise as an expert in historical artefacts is shattered as he becomes embroiled in a series of gruesome demonic murders where he becomes the prime suspect. With pressure mounting, he doesn't have much time to confront the demon's knight, and clear his name. An unlikely alliance forms between Jarrod and Detective Widcombe as she and the wizard work to uncover the real murderer and the evil he is unleashing on mankind.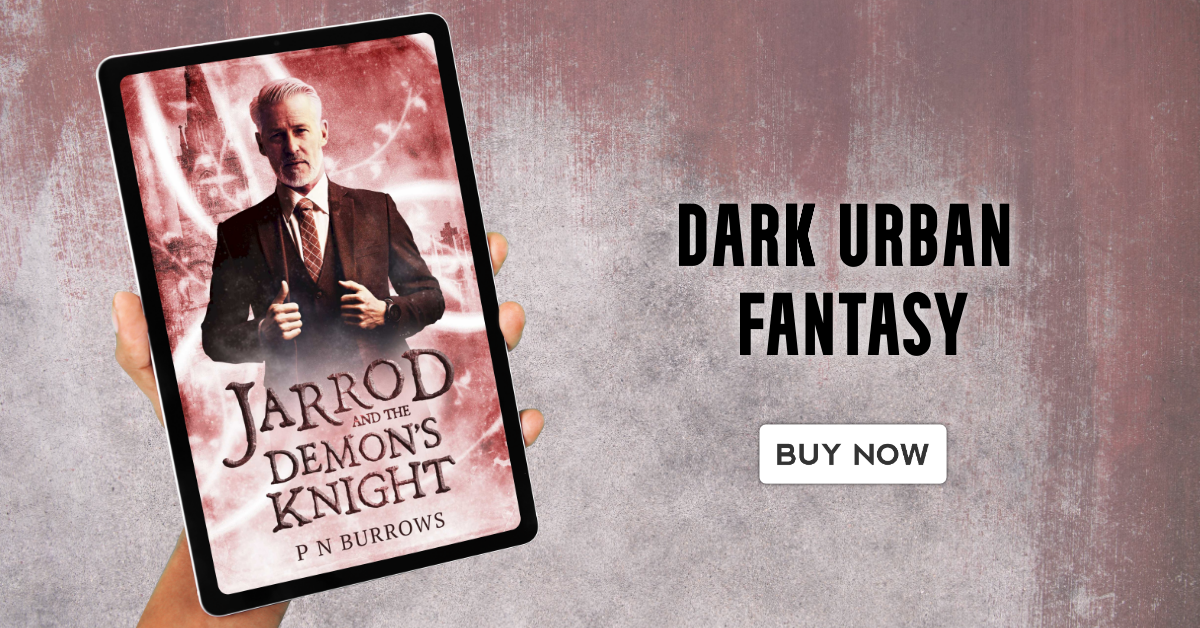 Interview with P N Burrows
How did you become involved with the subject or theme of your book?

I have always enjoyed fantasy and science fiction. After writing a five book Sci-Fi series, I wrote a short story involving a wizard in modern society. Jarrod, the main character, has power, but I placed restrictions on how he could wield it. He often finds that he cannot use magic to solve day-to-day problems.



What were your goals and intentions in this book, and how well do you feel you achieved them?

I wanted to discover how a person from a different dimension would cope here in modern society, especially one with magical powers and someone who lives much longer than humans do. How would an alien perceive our religions, cope with our shorter life spans and hide from the authorities? I feel Jarrod's quirky beliefs fit well with a variety of human religious doctrines and that during a murder investigation, his interactions with DC Sarala Widcombe change him in ways he is un-prepared for. I meant for one character to die in the first book, alas after building him as an example for the writing group I attend, I was overruled by my fellow authors.



What was the hardest part of writing this book?

The first draft of 'Jarrod and the Demon's Knight' took three months to write. The hardest part of the novel's creation was reading a professional manuscript critique. As an author, we become attached to our work and love it for all of its faults. The critique made me face the errors, plot holes and general failings in my craft. Ultimately, the story became stronger, a richer tapestry of woven prose and the characters eliciting stronger emotions from the readers. But, the critique always hurts.



What did you enjoy most about writing this book?

One of the most exciting processes in writing is character and place creation. The most enjoyable is the research which I have to do to create scenes on topics I have no life experience with. Sometimes characters will not do as you wish. Having created them with a code of ethics and personalities, they simply refuse to follow my prompts. In the past, I have had to write multiple scenes to place a character into a position to accomplish something paramount to the story arc. Feeling the character's emotions and personalities is truly uplifting.



Where there alternate endings you considered?

I plotted out three quarters of 'Jarrod and the Demon's Knight' with mind-mapping software. I use Plottr now, which is much better. The ending was pretty vague until I reached that part of the book. It wrote itself after that.
I have an outline in Plottr for a horror book, which I may or may not write, that has two different endings. One is HEA, the other is not.
Can you share some stories about people you met while researching this book?

On the whole, the writing community is an awesome place to be. I would say 95% of the people I have met are honest, humble and delightful individuals. The other 5%, seem unaware that their google rank can be reverse engineered to show how many books an author is selling, people can also read their reviews and, as I have done frequently, read their work. It is often the quiet and humble writers who are the most interesting, once you get to know them. Many moons ago, when I was in school, I had a teacher who would frequently remind people that 'empty vessels make the most noise'. It was as true then, as it is now.
Writing seems to attract introverts, which can be troublesome, as writing is a solitary occupation. I always recommend that authors join a physical writing group, not just an online group. You can not beat face-to-face interactions, and there will always be someone there with a new snippet of information, no matter how experienced you are.



What genre of books do you enjoy reading?

I enjoy a plethora of genres and as an author my research has had me reading bizarre and sometimes twisted tomes. Being a committee member of our city's Literary Festival, I get to meet and purchase from a variety of authors from many genres. But, if I want an easy read, I will fall back into a crime or fantasy novel.
About the Author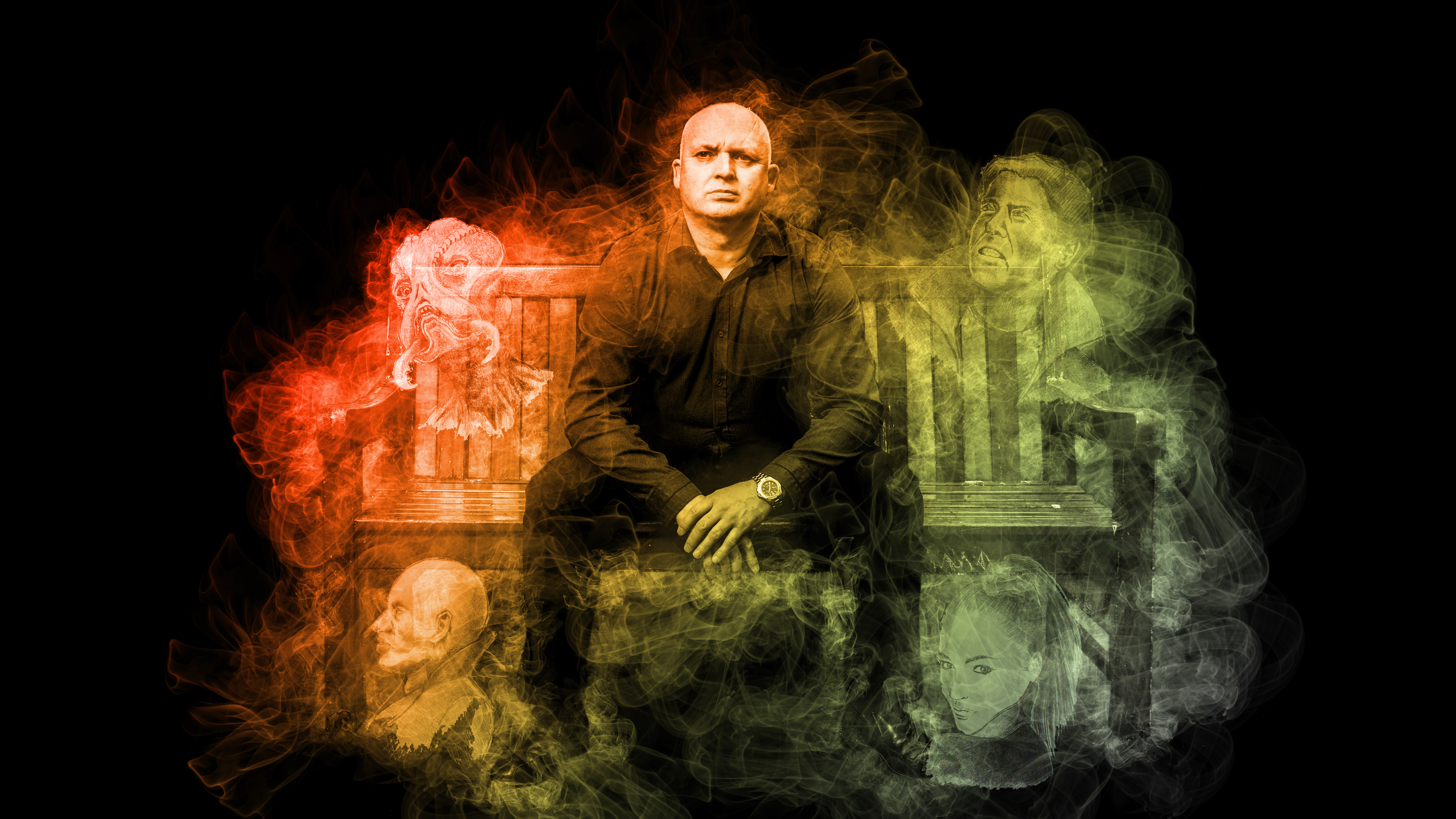 P N Burrows lives on a rather wet mountain in rural Wales. Phil has worked in a variety of roles over the years from IT Consultant to a Business Advisor. In his spare time, he loves to read and particularly enjoys crime thrillers. He also enjoys working his way through a comprehensive bucket list that he and his partner have created; they can frequently be found dancing the Lindy Hop.
P N Burrows has also written a 5 book science fiction series starting with the Mineran Influence and a children's diversity picture called Emily and Her Mums.
Contact Links
Purchase Links