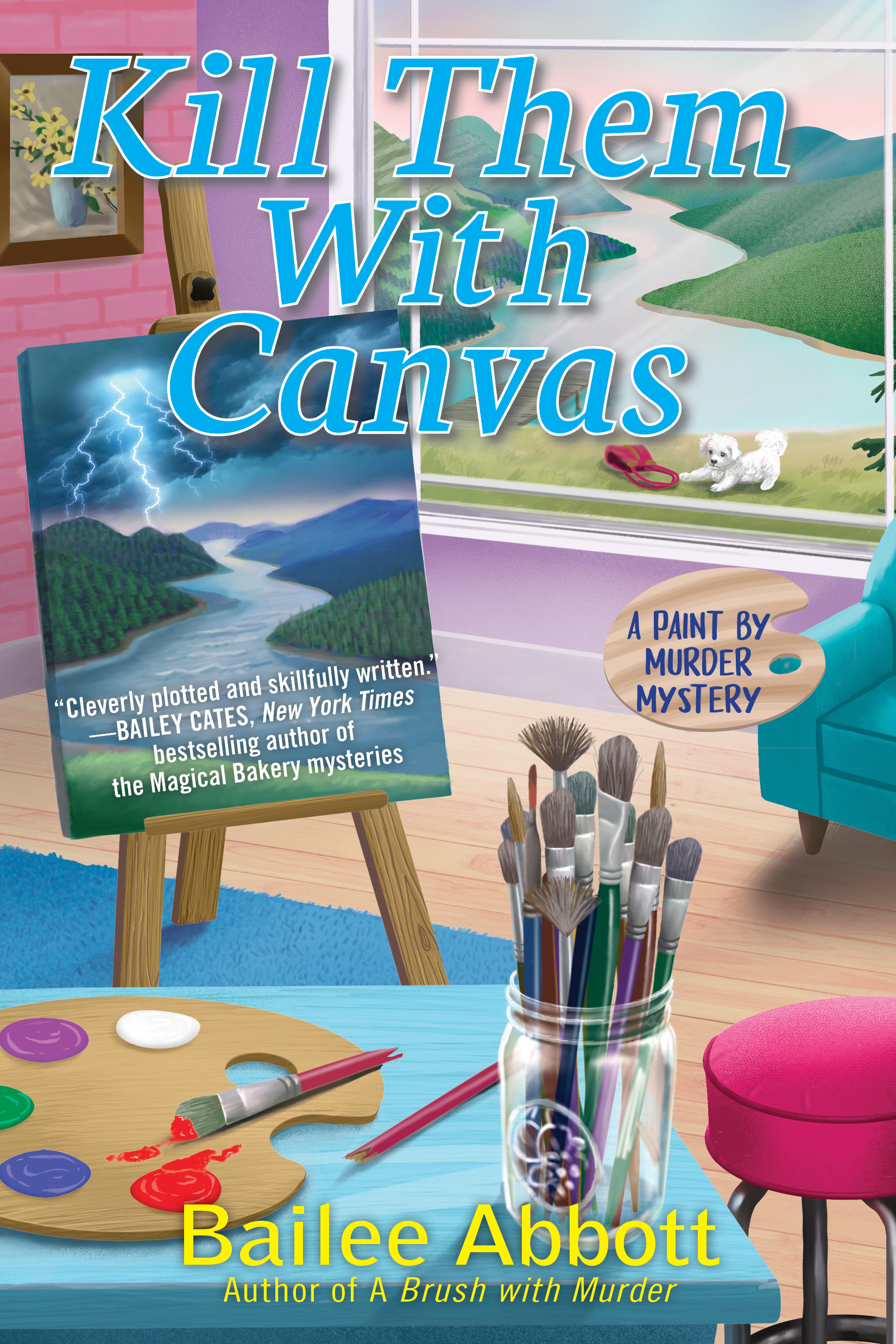 Paint by Murder Mystery #2
Cozy Mystery
Date Published: 10-11-2022
Publisher: Crooked Lane Books
In Bailee Abbott's second book in the Paint by Murder mysteries, Chloe and Izzie are taking their paint party business on the road—with murder as the first stop!
Chloe Abbington and her sister, Izzie, are enjoying huge success running Paint with a View, their paint party business in the tranquil western New York lakeside town of Whisper Cove. Now, their aunt Constance—president of the local chapter of the Chautauqua Sisterhood—has hooked them up with a gig hosting a Halloween painting party. The guests will be painting a local ghost legend, the Lady of Chautauqua Lake, who died a hundred years earlier and rises from the lake every October to haunt anyone who dares venture out on All Hallows' Eve.
The event seems to be going off without a hitch, until Chloe overhears an argument between Constance and Viola Finnwinkle, the Sisterhood director, about the fate of the local chapter. Both women leave and the sisters finish their painting. But the next morning, Viola's body is discovered floating face down near the town ferryboat dock, her long red hair spread around her. Eerily, the image is an exact replica of a painting Chloe and Izzie had discovered at the event the night before.
What's more, the police find Constance's purple knit hat lying on the ground near the crime scene. Constance pleads innocence, saying the hat mysteriously went missing during the event. Frantic that she might be charged with murder, she begs Chloe and Izzie to help her. The sisters believe their aunt is innocent, but if so, who's the real killer—and when will the next victim turn up?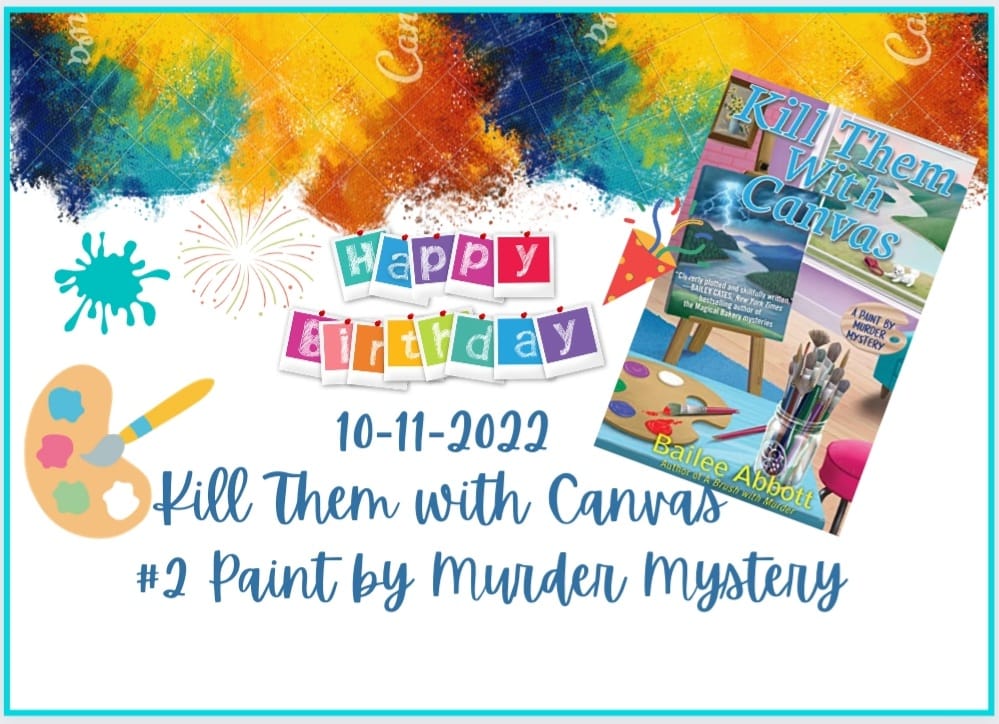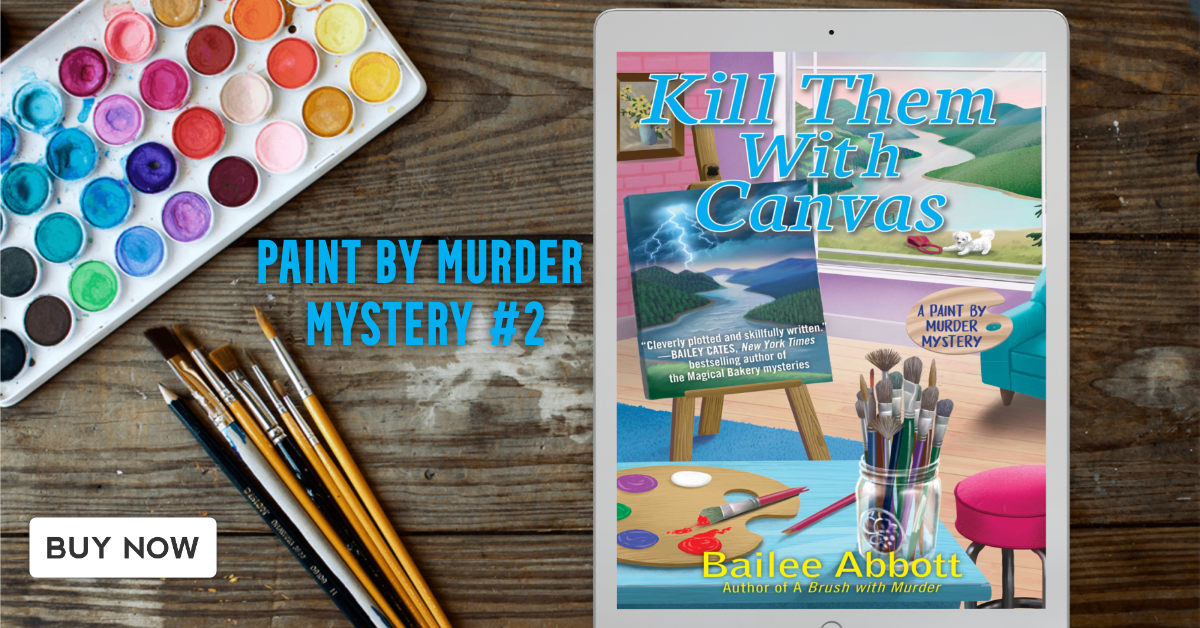 Interview with Bailee Abbott, aka Kathryn Long
How did you become involved with the subject or theme of your book?

Several years ago, an invitation to a paint party event led to several more visits, and I was hooked. Truth told, I have no talent in painting, but somehow the instructors create miracles, at least with me, because my canvases were transformed into creations I was proud of. That's a major part of what inspired me to write the theme of this series.



What were your goals and intentions in this book, and how well do you feel you achieved them?

Well, I wanted to write something with a unique theme. There are so many cozy series with similar ones. At that point, I only knew of one other series—Cheryl Hollon's Paint & Shine mysteries—with a painting event theme. Of course, being a cozy mystery meant turning it into a series. So far, there are two books. Hopefully, we'll hear more about Chloe and Izzie's adventures in solving crime. To be continued.
What was the hardest part of writing this book?

Keeping track of characters, events, and other details that were covered in book one, A Brush with Murder, was sometimes a challenge, as it is with any series. Even though I had a chart with such things, I'd caught myself missing some of them. Secondly, making the story seem fresh and not bogged down with backstory or info drops. Thirdly, my work on those character arcs!
What did you enjoy most about writing this book?

The setting is such a beautiful place. It's actually based on a real life town—Bemus Point, NY along Chautauqua Lake. Working in the details and descriptions of the sites, like the craft shops, and creating the community activities, this time the Hallows Eve festival, were loads of fun. And of course, the legend I created—the ghost lady, Abigail Bellows, who haunts the lake during Halloween season—was exciting. I love a scary ghost story!
Were there alternate endings you considered?

Yes. I won't give it away to readers, but I did have a different whodunnit in mind. Somehow the story took a path I couldn't help but travel! LOL. Come to think of it, I did the same thing in book one. I think I see a pattern here.
Can you share some stories about people you met while researching this book?

My visits to Bemus Point helped with my story development. There is a ferry in Kill Them With Canvas. And it really does exist. The Bemus Point Ferry has been around since the 1800's. You can take your vehicle along with you to cross the lake to the town of Stow on the opposite shore. Well, on my last visit, when I stopped by the Ellicottville Brewery, I asked about it. I learned that the ferry had to raise money to put it back in operation. Also, there used to be a floating amphitheater in Bemus Point, but it disappeared a few years ago. I was told it was moved to Mayville because of money and to what was considered a better location. I plan to include the amphitheater in a future installment, if book three becomes a reality. Over all, I've found the residents of Bemus Point friendly and forthcoming in answering all my questions!
What genre of books do you enjoy reading?

I'm very eclectic when it comes down to it. I've enjoyed Tolkien's fantasy, King's horror, Rachel Caine's psychological thrillers, and from the past, Mary Stewart's work has definitely been a favorite. However, my go-to is mystery. Whether traditional or cozy, I love to work on figuring out whodunnit. Most of the time, I get it right 😊
About the Author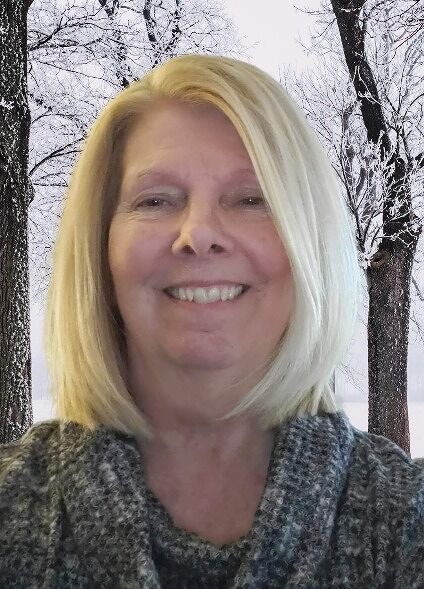 Bailee Abbott is a native Ohioan who spends her days plotting murder and writing mysteries. She's a member of Sisters in Crime as well as of International Thriller Writers. Bailee lives with her husband and furry friend Max in the quiet suburbs of Green, Ohio. Bailee also writes the Sierra Pines B&B mystery series under the name Kathryn Long.
Contact Links
Purchase Links