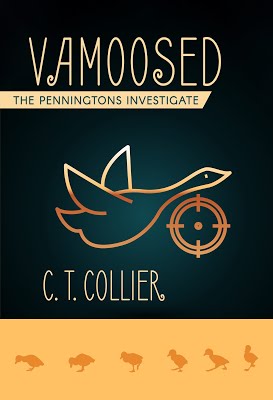 Book 4 in The Penningtons Investigate
Mystery (Traditional/Cozy)
Date Published: June 2020
Publisher: Asdee Press
Professor Rand Cunningham is shot and left for dead on the Penningtons' front lawn, and Lyssa Pennington could be next. Who's behind the drive-by hit?
• The husband of one of Rand's conquests?
• The lawyer-brother of the student whose sexy video went viral on the Internet?
• The father of the actress passed over for a part in the movie of Rand's bestseller?
Detective Shaughnessy hunts for the badass truck seen speeding away from the scene.
Lyssa and Kyle follow a lead to Norway, where villains, trolls, and other bombshells will change their lives forever.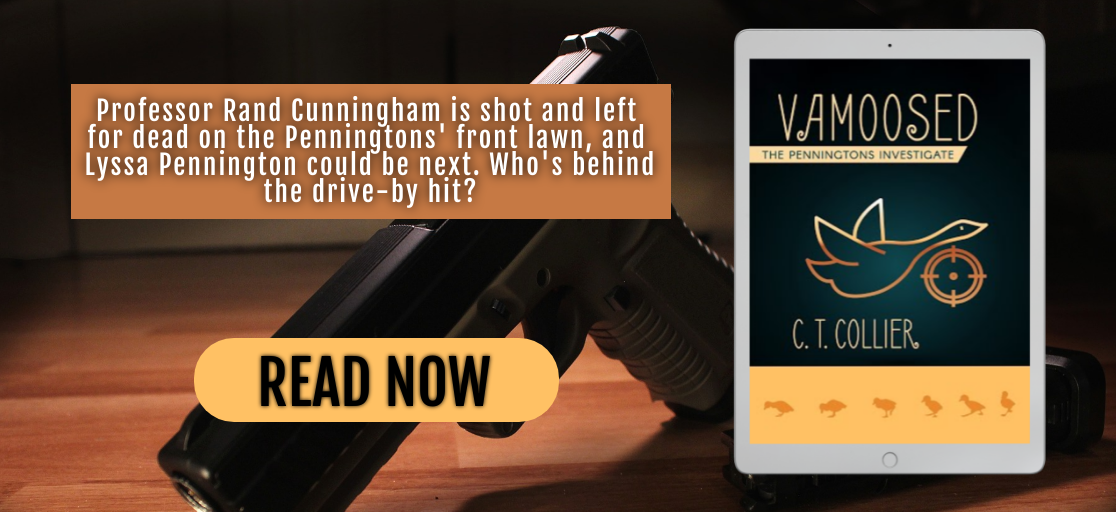 Interview with C. T. Collier
For those interested in exploring the subject or theme of your book, where should they start?

Vamoosed is a prime example of one's past returning to haunt (even kill) a person. On the day he's gunned down on the Penningtons' front lawn, Rand Cunningham is anticipating a trip to the ruggedly beautiful coast of Norway, where the first episode of his bestselling book is being filmed for the big screen. His colleague Lyssa Pennington and her husband, Kyle, decide to take take that trip looking for Rand's attackers. Readers who want to know more about the beauty of Norway's endless coast and soaring mountains should start with any search engine and look for Images of Geiranger, the gateway for Vamoosed's fictional movie set. I'm lucky enough to have seen it first hand, and I know you'll love every image you find online!
How did you become involved with the subject or theme of your book?

I'd be embarrassed to tell you about the time my past came back to haunt me, but I'm thrilled to say more about why I chose Norway as the setting for the Penningtons' big adventure in Vamoosed. In this fourth and final book of The Penningtons Investigate, Lyssa and Kyle were faced with life-changing decisions, too fraught for a discussion either in Lyssa's college town or in Kyle's beloved Cornwall. As a couple they needed to be on neutral ground, someplace with sweeping vistas to take their thinking out of the box. For me as an author and amateur photographer there was no better setting than Norway. Trolls around every turn, one amazing view after another, centuries-old traditions, and a history rich with courage and creativity.
What were your goals and intentions in this book, and how well do you feel you achieved them?

It's funny that you're asking this question today! I heard from a reader this afternoon who had just finished reading Vamoosed, and she said, "I couldn't believe it was possible, but the final chapters of Vamoosed pulled together all the major threads of the whole series and neatly tied them up." I loved hearing a reader confirm I'd achieved that goal. I always want to give the reader a satisfying read, and it's so special to hear it from a reader.
Anything you would like to say to your readers and fans?

Never underestimate the impact of your feedback and your reviews! Honest feedback, whether it's posted prominently or communicated privately, is more valuable to the serious writer than any royalty check could ever be. If a book falls short for you, tell the author. If you love the book or something about it, shout it out loud. 
What did you enjoy most about writing this book?

There's a tricky scene in the book when Kyle investigates a quirky sod-roofed hut on a mountainside. The setting was inspired by an actual hut that I was able to capture in a photo, and I wanted to to get it right for the reader. I had so much fun bringing the picture to life in words, passing it blind to my beta readers, getting their feedback about the description's clarity and credibility, and then going around again with them in possession of the photo.
Can you tell us a little bit about your next books or what you have planned for the future?

The college where Lyssa Pennington and Rand Cunningham teach is located in fictitious Tompkins Falls, NY, in the beautiful wine country of the Finger Lakes. It's a perfect setting for mystery and romance, and I'm working on a new series with a few favorite characters from The Penningtons Investigate and plenty of new characters, young and old.
How long have you been writing?

I've been making up stories and writing them down all my life, but I became serious about publishing my books in 2012. For me, that meant joining a writer's group, finding critique partners, taking workshops and classes, entering contests, and daring to pitch my first book to agents and publishers … scary stuff like that! I'm so glad I dove right in and never stopped swimming.
Can you tell us a little bit about the characters in Vamoosed?

Lyssa and Kyle Pennington are a young couple who love solving mysteries. Both are nerds—she's an Economics professor; he's a computer security wizard—and they can spend hours digging through data, mulling over suspects and clues, and turning on the charm to get more intel on the victim and his or her enemies. The downside for them is that crime solving isn't their day job. Worse, it takes their focus off starting a family and it's sometimes downright dangerous. In Vamoosed, they're forced to confront those consequences and make hard decisions about their future. And meanwhile identify and outwit Rand's attackers.
If you could spend the day with one of the characters from Vamoosed who would it be? Please tell us why you chose this particular character, where you would go and what you would do.

That's an incredibly hard choice! While I confess a fascination for Rand Cunningham, the victim in Vamoosed, I love both the Penningtons, Lyssa and Kyle. Forced to choose one, I'd go with Kyle and ask him to show me the beauty of his estate on the North Coast of Cornwall. Kyle grew up exploring all the hiking paths, areas of natural beauty, and historic sites in the area surrounding the Camel Estuary. With or without our cameras in hand, I can think of no better guide for a day or two of adventuring in that fascinating locale.
About the Author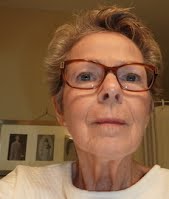 C. T. Collier was born to solve logic puzzles, wear tweed, and drink Earl Grey tea. Her professional experience in cutthroat high tech and backstabbing higher education gave her endless opportunity to study intrigue. Add to that her longtime love of mysteries, and it's no wonder she writes academic mysteries that draw inspiration from traditional whodunits.
Contact Links
Facebook: kate.collier.315
Twitter: TompkinsFalls
Goodreads: C.T. COLLIER
Purchase Links
Barnes and Noble: B&N Paperback