Date Published: Jun 7, 2021
Publisher: SE
Words on Paper From the depths of tragedy it might well be that anything is possible. A moving story based on a real life tragedy where the struggle to survive saps almost every last ounce of energy; a tragedy that divides even further people who otherwise might never have met. However aside from all the pain it might well be that anything is possible. It is easy to forget that in life sometimes two minuses make a plus. Emma and Will have nothing in common other than a mutual tragedy and a pain they share from a different perspective. Anything is possible but the fates are fickle and their lives are on hold. Whilst they try to cope Will's best friend Ben and his girlfriend Karen have been invited to perform at the Edinburgh Fringe, a chance for Will to join them and break free, at the same time as Emma's job takes her two hundred miles in the opposite direction. Not the remotest chance of any sort of relationship…but who knows; anything is possible. There is a rocky road that can lead from tragedy to happiness.
Interview with Michael Ross
For those interested in exploring the subject or theme of your book, where should they start?
A million miles away from the intent and purpose of my book but a book by Alexander MASTERS - " Stuart – a life backwards," is an emotional rollercoaster.
How did you become involved with the subject or theme of your book?
As I explain in my postscript the genesis of this story has been with me for decades
What were your goals and intentions in this book, and how well do you feel you achieved them?
I wanted a story that put a spin on a tragedy – to show the possibility of something good and worthwhile coming out of a tragedy – "that sometimes, just sometimes, two minuses can make a plus."
Anything you would like to say to your readers and fans?
Try and read the book with an open mind, the main characters' journeys are not always straightforward.
What did you enjoy most about writing this book?
Finding the positivity I was looking for, but also getting to know, love and understand the main characters.
Can you tell us a little bit about your next books or what you have planned for the future?
I am working on the third book in the Pin-up and Tanner thriller series, plus I already have ten stories put to one side for my next anthology of short stories.
How long have you been writing?
Seriously, about ten years.
Can you tell us a little bit about the characters in Words on Paper?
Will is a really decent guy, on the surface successful and ambitious. His best, lifelong friend Ben is a delivery driver with an ambition to be a stand-up comedian, Karen is a fellow comedian. Emma is a good person struggling to cope with her mother being confined to a hospital bed. Her best friend, Lucy, is the wisest person in the story (I think I'm in little in love with her!)
If you could spend the day with one of the characters from Words on Paper who would it be? Please tell us why you chose this particular character, where you would go and what you would do.
She is only a minor character in the book but I would love to spend time with Karen – there is so much about her to like – she's funny, quick-witted, loyal, and honest. I reckon she would be a good listener, dish out plenty of good advice and keep me laughing.
About the Author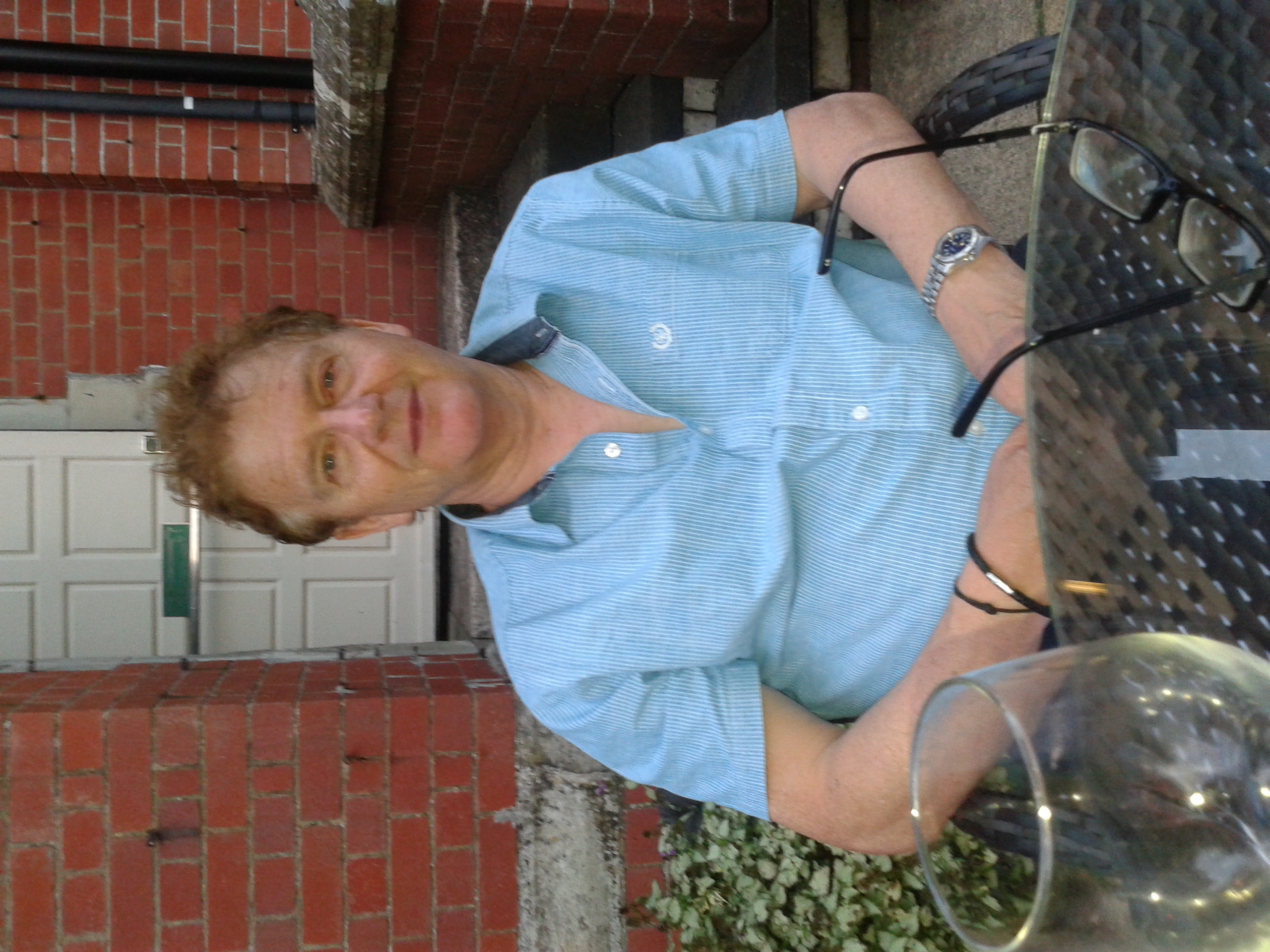 Born and raised in Bristol, England. I spent my adult life in business, the majority of that time marketing cars. I eventually owned the largest Saab specialist in the world, before a divorce put an end to that part of my life. This led me to leave Bristol to live halfway up a mountain in the Welsh Valleys, start a part time six year English Literature course at Bristol University, and attend creative writing classes in Cardiff. My interest in English literature flourished and I have won several prizes for my short stories. My first book, 'Twenty Short Stories - Settling a score," reached No 1 in the Short Stories Best Sellers.
Contact Links
Purchase Link