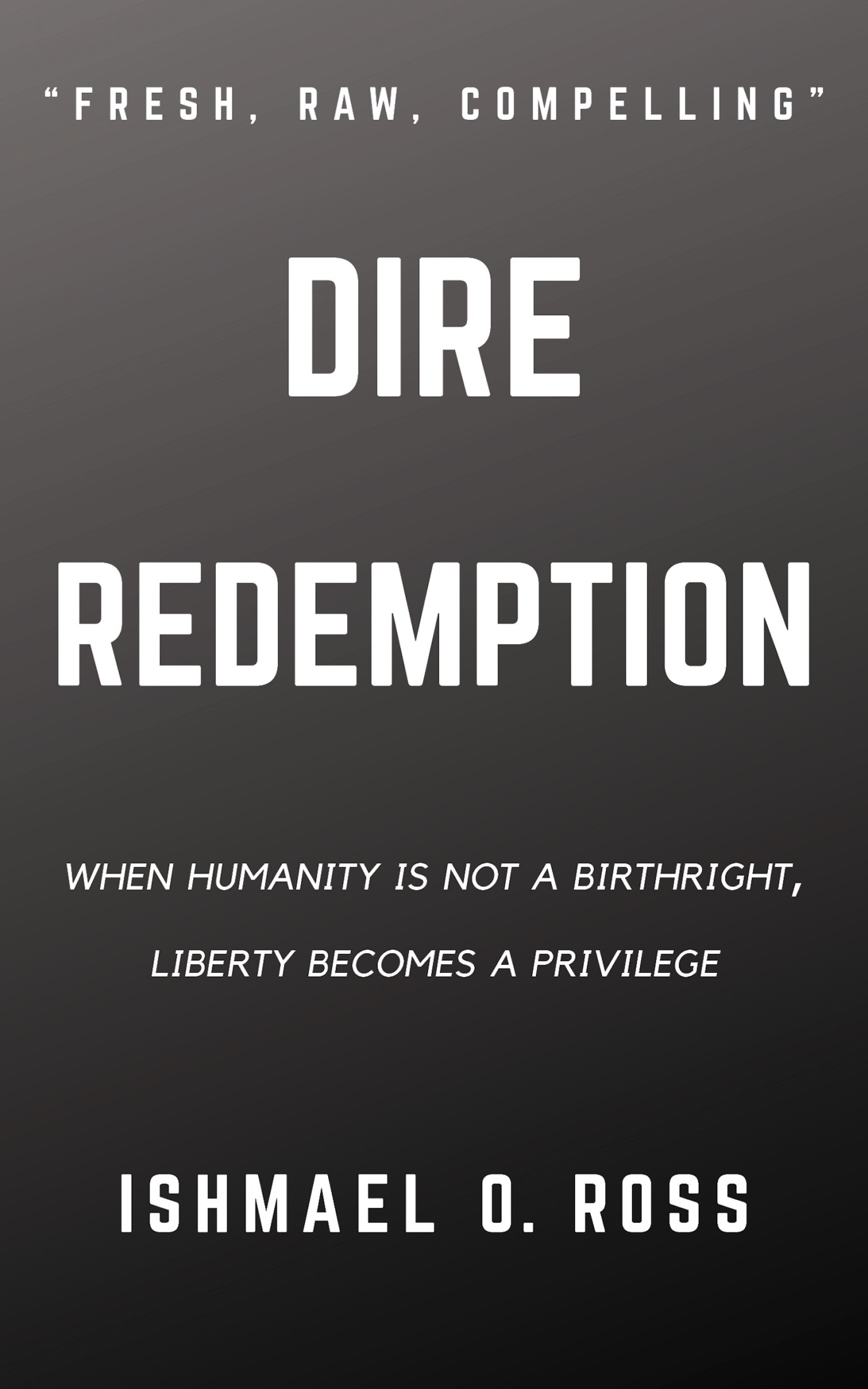 Action/Thriller
Date Published: Feb 7, 2021
Publisher: The Unseeing Eye
A man is running for his life. An army is deployed to hunt him down. He has no right to be there, he has no right to live. He is not considered human.
A man is on a mission. He is looking for the hunted, for those denied humanity. He is trying to save them, to deliver them to safety, to give them a chance of life.
The year is 2058. The world's powers have stabilised, the citizens of the newly formed super-states are living in peace and prosperity. But when safety is a privilege of the fortunate, liberty is a radical idea. For those born on the wrong side of the wall surrounding the Federated States of Europe, the price of privilege is unimaginably high.
When fate brings the two men together, they struggle against time, hostile forces and their own prejudices, towards a conclusion, neither of them would have thought possible.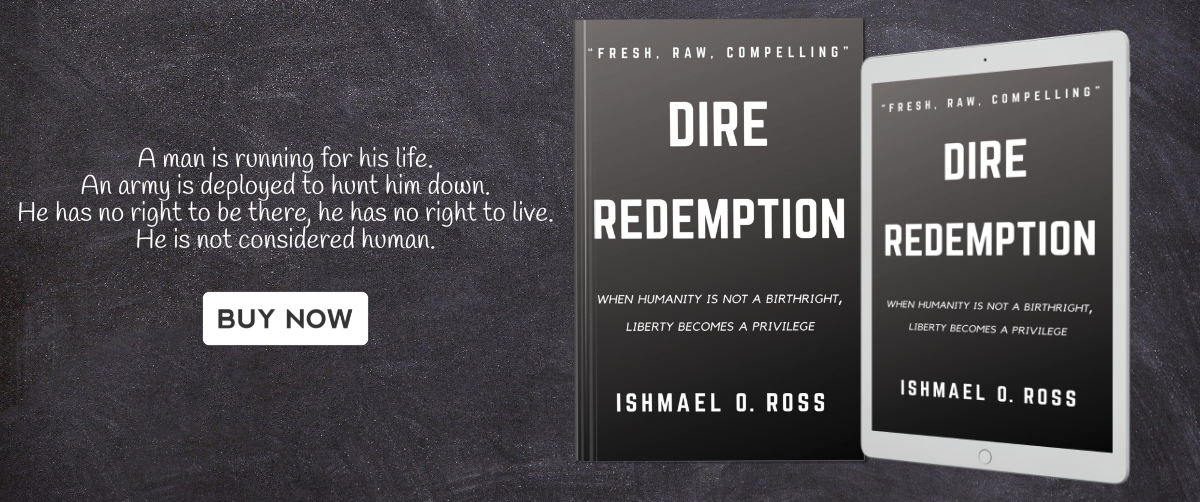 Interview with Ishmael O. Ross
For those interested in exploring the subject or theme of your book, where should they start?

That one's easy, just look around. Or read the news. Marginalised groups are still being labelled and demonised daily. "Migrants" (a shameful euphemism for more racist or xenophobic terms) are coming for your jobs, your daughters, your lives, etc. The pandemic kind of eased this for a bit, but European demagogues are already preparing to bring back the migration crisis as the main talking point so that they can continue their shady business while the people are busy arguing whether asylum-seekers are worthy to live, or we should rather let them drown in the sea...
How did you become involved with the subject or theme of your book?

Back in 2007, I've spent a spell in a Spanish auberge, where I became friends with a Sierra Leonian refugee. He told me his story, of how he was smuggled through Senegal to Europe in the belly of a cargo ship, how he was forced to flee, leaving his family, only hoping he would be able to someday bring them over to safety, how the people died on the same boat, starving to death, and how they were treated upon arrival. my friend was amongst the luckier ones, he eventually received legal refugee status. The others were not so lucky. Jonas's character and back-story are largely based on his narrative.
What were your goals and intentions in this book, and how well do you feel you achieved them?

To show where the world was headed in my opinion. I wrote this in 2015, and I keep a list of things that became true or developed in the way the book "predicts", so I'm afraid the answer to that is "too well". Apart from that, I wanted to show the nature of racism from multiple angles, both implicit and explicit, and the self-centred nature and hero-complex of some who pretend to help the needy. I can say I did manage that well enough. One of the beta readers had this much to say when I asked them whether they would have the same opinion about Jonas: "But this does not happen to white people." And that there, that answer is exactly the kind of reaction I was seeking to provoke, to make the closeted racist come out.
Anything you would like to say to your readers and fans?

Yeah. Buy my book. Please? OK, the real message here is: Be nice to everyone. Not just those from the same cultural or ethnic background, and especially to those who are in need. And for those who are still talking about "migrants" when it comes to asylum seekers, please check the definition of the word in any dictionary, and consider: If you've ever moved from one place to another because there was better work or more money to be had, you are, or were, a migrant. See?
What did you enjoy most about writing this book?

The walks, where I came up with the plot. We have two dogs and been living in the mountains at the time of writing. I would go for a two-hour walk every day, and when I wasn't looking out for wild boars (which can be very dangerous to dogs), I spent the time thinking up the next scene or chapter. Trees, mountain air, dogs, birdsong and creative thinking are just the perfect combination.
Can you tell us a little bit about your next books or what you have planned for the future?

I have recently just released "Ledalina" a gothic horror/historical mystery type novella. a very different experience, although incidentally it also has an African connection. I am currently working on the sequel to Dire Redemption, for which I don't even have a working title yet. All I know for sure is that it will be a lot longer, and more complex. Dire redemption happens almost in "real-time", meaning it takes about six hours to read, and that is approximately how long everything in it happens. The sequel's outline already spans several weeks, and it's not even ready yet. Some old characters make a comeback (some surprising ones too), and there will be plenty of new ones. Currently, there are four main, and 6 minor plotlines, so expect something of epic proportions. I've not got a ballpark estimate of when, but the publisher will be the same (the contract is already signed). Once that's done, I'll probably start writing one of the 15 other novels I have outlined in the last few years...
How long have you been writing?

I won a special prize in a national writing contest when I was 17. So a long time, I guess.
Can you tell us a little bit about the characters in Dire Redemption?

Jonas Mateso Nshombo grew up in the Congo, after the war. His country was devastated, his life was only hardship. He was forced t flee his home after a local militia attacked his village, and made the long trip to Europe, only to find more hostility than he could previously even imagine.

Alex Lewis is an activist, working underground in the Federated States of Europe. His job is to seek out those who make it across the border wall, and the scorched "Zone" without being shot or captured, then deliver them to safety. He left the United North America after his family were killed. His brother disappeared, likely taken by the authorities for not upholding mandatory behavioural standards, his mother got killed by the police, and his father had taken his own life. Alex is seeking oblivion while busying himself with humanitarian work.

Lance Corporal Peter Markovic is a border patrol officer in the borderlands of the FSE. His job is to hunt and kill any illegal invaders who try to "invade" his country. his deeply indoctrinated to see them as less than human, and shoot to kill without stopping to think. Yet a closer than usual encounter with one of them (our Jonas) makes him question his conditioning.

And then, there are the bad guys...
If you could spend the day with one of the characters from Dire Redemption who would it be? Please tell us why you chose this particular character, where you would go and what you would do.

It would be Jonas since he was based on a real-life friend, whom I have not seen for over a decade. We'd go to the beach as we used to, he'd drink Guinness extra stout, I'd be having lager, and he'd once again make jokes about how the colour of our beers suit the colour of our skins.

If you read this by any weird chance and recognise yourself, know that I remember. And I hope your life turned out to be as good as you've been hoping back then.
About the Author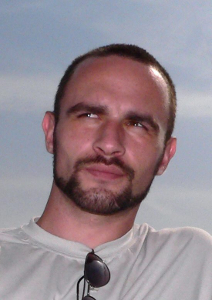 Ishmael O. Ross is an author, technical writer and software architect. His stories appeared in The Scarlet Leaf Review and The Opiate magazines. Dire Redemption is his first novel.
Contact Links
Purchase Link