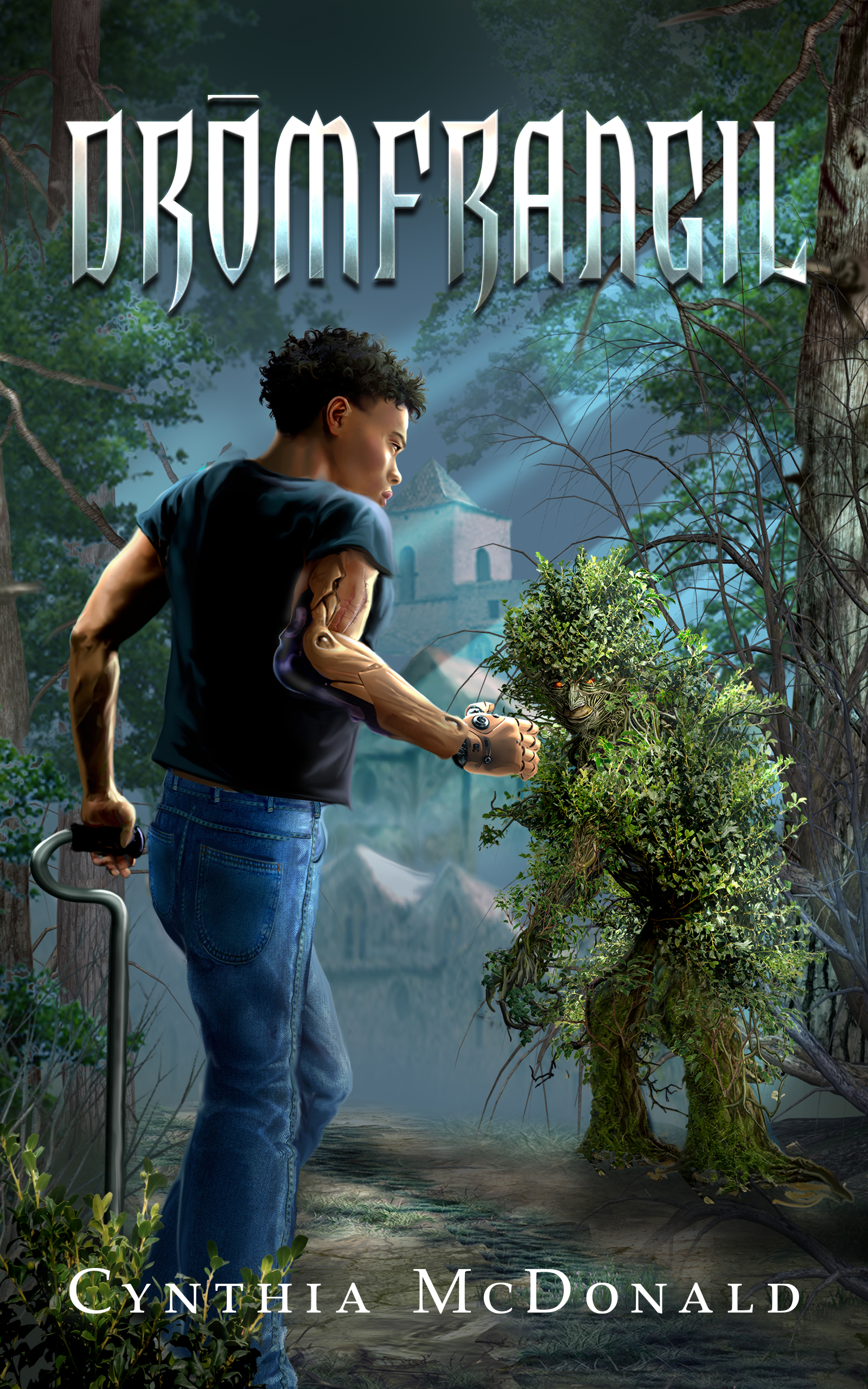 YA Fantasy
Date Published: 08-10-2021
Publisher: Cinnabar Moth
Though he doesn't know it, Marcus Talent is special. Unfortunately for Marcus, he discovers this unexpectedly when he wakes up in an unfamiliar forest, has his prosthetic arm eaten by a horrifying monster, and then wakes up in his own bed, terrified and bleeding.
Marcus's dad, Deacon, has answers. He heals Marcus's new injuries, promising to answer all of Marcus's questions about what happened the next day after school. But when Marcus gets home, he finds his dad missing and a ransom note appears out of a screaming hole in the sky. The only demand: travel again to get him back.
Helped by his human friends, Marcus sets out to find his dad in a world filled with creatures he couldn't have imagined. Some of them are friendly. Some of them want to murder him. Or each other. They're not picky. And everyone seems to know of his famous father, who has been hiding a lot more than an entire other world.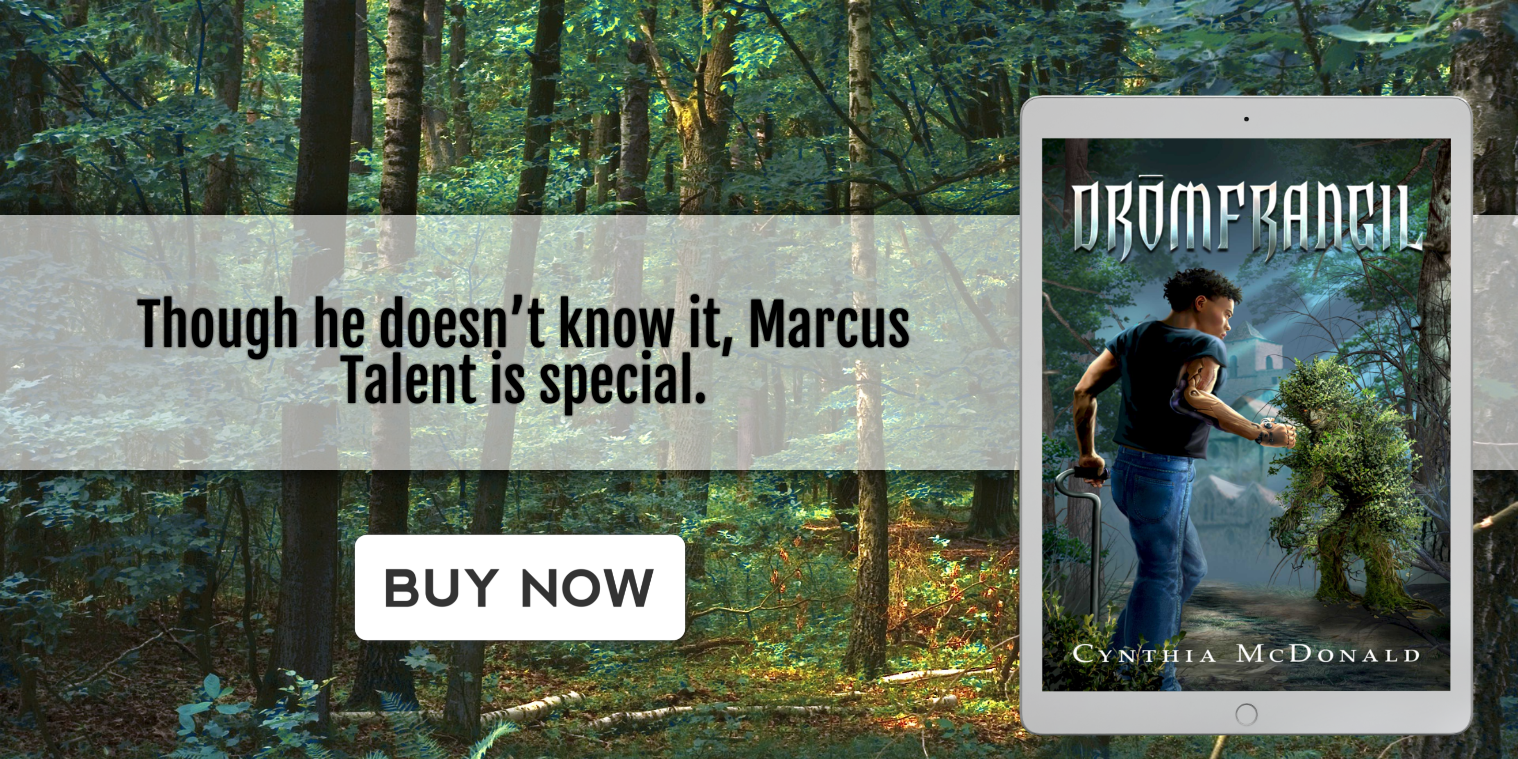 Interview with Cynthia McDonald
For those interested in exploring the subject or theme of your book, where should they start?

In all honesty, I think it's important to understand what it's like to be a disabled person in a world largely designed for abled people. Not only is this society and its structure built around the abled, or what people considered "normal", but disabled people are often considered an inconvenience. So, I'd suggest starting with exploring the world of disability and how it's affected by ableism in our society.
How did you become involved with the subject or theme of your book?

I've always loved YA Fantasy, and I felt it was important to have a main character who was disabled and Black. There aren't a lot of stories where Black people and disabled people in particular get to see themselves in a leading role. From the very beginning of writing this book, I saw the main character in my head. I'm disabled myself and I knew he was too. I wanted to ensure I took what I knew about myself and made him a good representative of the disabled community and also a hero for the disabled readers.
What were your goals and intentions in this book, and how well do you feel you achieved them?

While I wanted to make my main character a representative of the Black and disabled communities, and have them see themselves represented as the hero/main character, I also wanted to write a story where those things were not the primary issues. My book is a YA Fantasy adventure, and the things the main character lives with are just things about him, not an essential part of the story. He just has the adventure. I think I succeeded at that, to give readers the sense of adventure for these characters in this new world and not just a story that focuses on race or disability.
Anything you would like to say to your readers and fans?

I'm just really happy to have my story out there for them to read, and I hope they love the world and characters as much as I do.
What did you enjoy most about writing this book?

I love writing. Every time I write, it's about telling myself the story. This story started out with just the vision of the main character in my mind, then building the world and the other characters. From the moment I started to write, it was a process of just letting the story unwind in my head and onto the page. It's fun, almost like a little mind movie that I write down as I watch it.
Can you tell us a little bit about your next books or what you have planned for the future?

I've already written my next book, which is with the publisher for final editing and will come out next year. I've also been writing several short stories. Right now I'm working on world building for a third book.
How long have you been writing?

I wrote my first book in 2014, the year after I was diagnosed with brain cancer. It was a memoir of that experience.
Can you tell us a little bit about the characters in Drōmfrangil?

Marcus, the main character, is Black and disabled with a prosthetic arm and also has difficulty walking from multiple back surgeries. His best friend since early childhood is Leopold, a white, blond, blue-eyed boy who is the opposite of introverted Marcus with his effervescent personality and tendency to use humor to lighten any situation. Sadie, a new friend to Marcus, is a recent transfer to Marcus's school from Korea. She's an independent, thoughtful, kind girl. Cornus, the first person Marcus meets in Drōmfrangil is a walking, talking shrub-like person who is very friendly but also serious. Along the way he meets many other interesting creatures throughout Drōmfrangil.
If you could spend the day with one of the characters from Drōmfrangil who would it be? Please tell us why you chose this particular character, where you would go and what you would do.

This is a tough one for me, because there are so many characters I love and so many places I'd like to go. I guess I'd have to say Awar, who is one of the Standeofol (flying stone demons). He's one of my favorite characters, and with him, I could fly to most of the places in the book and visit everyone and try everything I wanted to do.
About the Author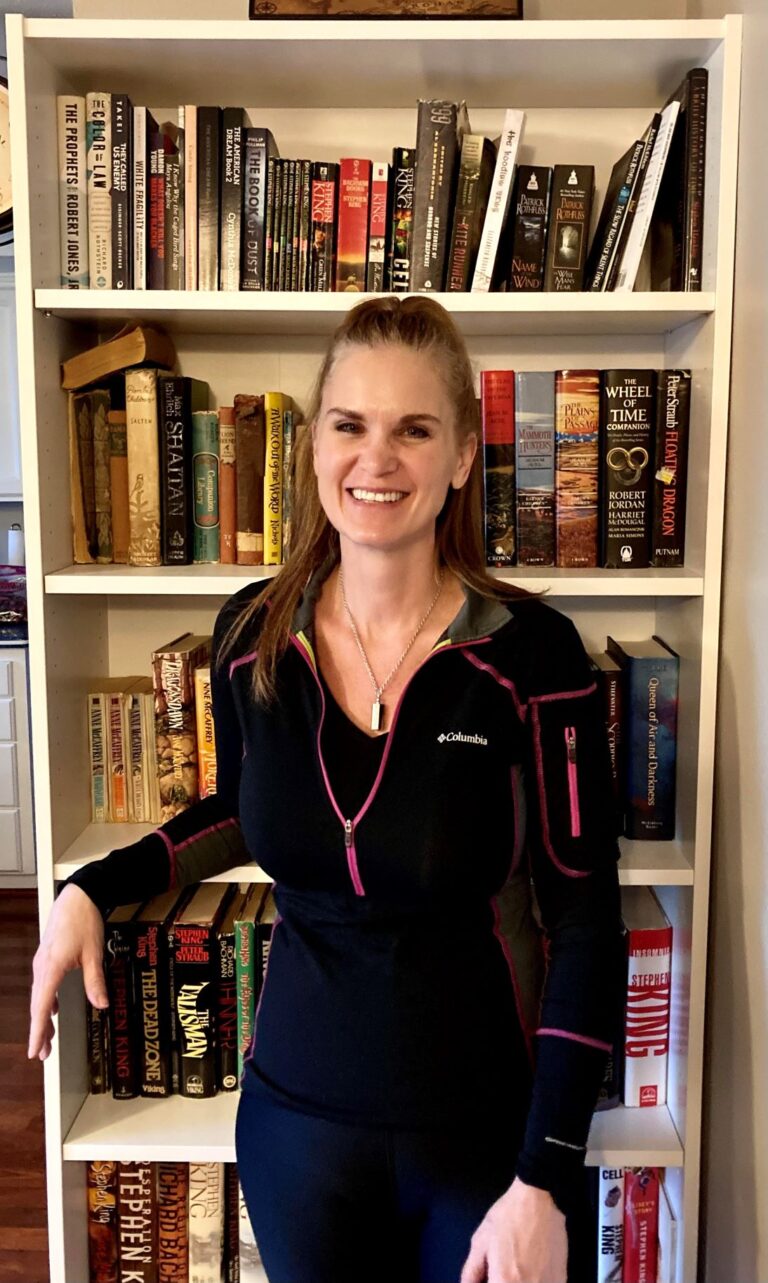 Cynthia McDonald is the author of Life is a Terminal Illness and Drōmfrangil (Autumn 2021 from Cinnabar Moth Publishing) as well as a childhood memoir, two American history books, and the "I See Your Hearts" blog.
Cynthia was born in Richmond, Virginia in 1972. She spent her early adulthood raising two sons with her husband and then, after returning to college, enjoyed a fulfilling career as a Respiratory Therapist and a Respiratory Supervisor. This included several years of volunteer work on the Wisconsin state respiratory board, which concluded with a term as the President of the board.
She started writing in her forties, after the diagnosis of a low-grade cancerous brain tumor forced her to stop working outside of her home. Cynthia has also lived with disability throughout her adult life, as advancing degenerative disk disease and multiple surgeries have caused her to live with chronic pain and made it difficult for her to remain involved in activities outside of her home.
She and her husband recently moved to Oregon to be closer to her oldest son and his family, including her beloved grandson, whose toddler years are adding a lot of delight to her life! Her two German Shorthairs are also a big part of her family, as dogs always have been.
Contact Links
Twitter: @mccindy72
Publisher Links