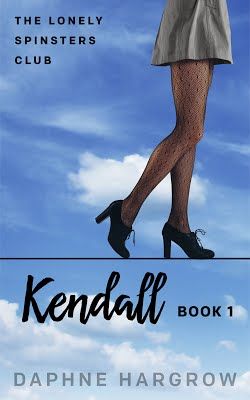 Romantic Comedy, Chick-Lit
Date Published:
May 15, 2018
She doesn't have time for a relationship,
but maybe she could swing a one-night stand.
After all, he's just a stripper,
so no need to worry about the future... or a broken heart.
Kendall has it all: a soaring law career, a bank account filled with cash, and an apartment overlooking the Chicago River. Her life couldn't get any better; at least that's what she thinks before she hosts a bachelorette party for her younger cousin, Ruthie.
What starts out as a low-key soiree quickly turns into an evening of debauchery when two strippers show up unexpectedly. During their act, Kendall can't keep her eyes off the dark and stoic Giovanni. Fueled by too many Moscow Mules and ignited by the male form, her suppressed desire smolders.
With the prodding of her older cousin Freya, Kendall pursues a one-night stand with Gio. But when she realizes she wants more, Kendall is forced to reexamine her priorities as well as her lifelong definition of success.
Kendall's story is the first installment of the five-book romantic comedy series THE LONELY SPINSTERS CLUB.
Interview with Daphne Hargrow
As a writer, what would you choose as your mascot/avatar/spirit animal?
My spirit animal would be a house cat, because when I'm submerged in a project, I rarely leave my humble abode.
How many hours a day do you put into your writing?
I tend to write in spurts. I may not write a word for several weeks, but then put in 10 to 12 hours a day for several weeks.
Do you read your book reviews? If yes, do they affect what you write in the future?
Even though I know I shouldn't, I can't help myself. The negative reviews seem to hold more weight than the positive ones. I do really appreciate the negative reviews if they are constructive. But when I was a noob, I received a few nasty ones that nearly ended my writing career.
Do you leave hidden messages in your books that only a few people will find?
No, but that's a good idea.
Can you tell us a little bit about the characters in The Lonely Spinsters Club: Kendall?
Kendall is a career woman in her thirties. She's ambitious and has forgone a social life in order to climb the corporate ladder. She has no regrets until she meets a male stripper at her cousin's bachelorette party. Without giving away any spoilers, she eventually has to make a hard decision.
Can you tell us a little bit about your next books or what you have planned for the future?
I'm working on Hester, the third book in The Lonely Spinsters Club series. The series will have a total of five books so that should keep me busy through 2021. I already have some ideas percolating for a few stand-alones: another romcom and a time-travel romance. I can't wait to start those.
Do you allow yourself a certain number of hours to write or do you write as long as the words come?
I write as long as the words come.
Do you have a certain number of words or pages you write per day?
I've tried to hit 2000 words/day, but when I force it, I write crap. So I've abandoned daily word counts.
What inspires you to write?
I wish I knew. If I don't write though, the stories start piling up in my mind, so I need to clear them out for my sanity.
Would you rather
Read fiction or non-fiction?
Non-fiction
Read series or stand-alone?
Stand-alone
Read Science fiction or horror?
Horror
Read Stephen King or Dean Koontz?
Stephen King
Read the book or watch the movie?
If I'm home alone, I prefer to read a book. I'll watch movies with my family.
Read an eBook or paperback?
eBook
Be trapped alone for one month in a library with no computer or a room with a computer and Wi-Fi only?
A computer and Wi-Fi. I love YouTube, and since I prefer eBooks, I'd have access to everything
Do a cross-country book store tour or blog tour online?
A blog tour, hands down. A cross-country bookstore tour would be my worst nightmare.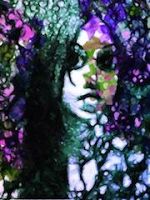 Daphne Hargrow is a romance writer, avid reader, and novice yogi. She has also published a few young adult novels under a different name. When Daphne is not writing, thinking about writing, or reading about writing, she watches YouTube conspiracy videos and dreams of the day when she, too, can join the ranks of the Illuminati.