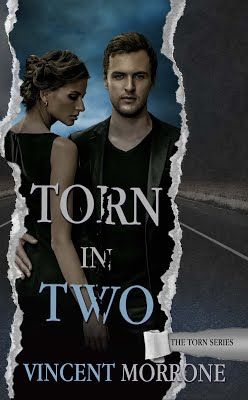 Book 2 in a three part series.
Publisher:
The Wild Rose Press
In small towns, secrets are like bodies. People kill to keep them buried.
Detective Ollie Miller has a new partner. A man once framed for murder, who's now haunted by dark secrets. When the remains of five corpses are discovered, Detective Miller realizes there is a monster among them.
The woman he loves, Ashley Duncan hides her past. Abused by her sadistic, alcoholic father, Ollie will need to show her a man's touch can heal her tortured soul.
Drew Duncan swore he'd never go back to Ember Falls again. After he was wrongfully charged with his high school girlfriend's murder, he waited for a trial that never came. When he was released from jail a year later, he left everything behind. But when his sister is murdered, Drew is forced to return to the hometown where he and his sisters were brutalized by their alcoholic father.
Once back, not even his training as a Marine and point man for McAlister Security prepares Drew for what he must face--a surviving sister who refuses to forgive him for abandoning her, a nephew who trembles when he enters the room, and an entire town that thinks he got away with murder. To protect his nephew, Drew will face his most terrifying fear. Going home.
Interview with Vincent Morrone
As a writer, what would you choose as your mascot/avatar/spirit animal?
My first instinct is to say a dog as I have so many. 4 in total, although 2 go with my daughters in college. Otherwise, maybe an elephant or a pig.
How many hours a day do you put into your writing?
It varies. These days, I don't have much time. I have a full-time job, I just started to take online classes at Southern New Hampshire University, and I've got family obligations. Sometimes, I get in several hours, other times, 1 per night.
Do you read your book reviews? If yes, do they affect what you write in the future?
I do. I love reading when a reader took the time to write something. Of course, every once in a while, there's a negative review. While any criticism, both positive or negative can make you evaluate what you're doing well or what you need to work on, but you can't allow it to control what you create. It's like if you're a band, and you play songs. You hear that the audience reacts to one song positively, not as much to another. You adjust your live set, but you don't try and recreate just the one song that they liked.
Do you leave hidden messages in your books that only a few people will find?
I guess that depends on how close your read them. Of course, there are scenes that mean more than just what's on the surface. Every author has moments of symbolism that work their way in there.
Can you tell us a little bit about the characters in Torn in Two?
In Torn in Two, we see mostly the same character's from Torn Away. Drew is back, still dealing with his self-loathing from the abuse he and his sisters suffered at the hands of his father. He's still got a very big secret, one that's only hinted at in book one that finally comes out. He and Samantha are engaged, but their relationship hits a rough patch because of that secret.
Torn in Two concentrates a lot on Drew's sister, Ashley. She's never believed she was always unlovable, never seeing that Ollie, the ultimate good guy, has been in love with her since they were kids. Drew used to bully Ollie as a kid, but both Ollie and Drew are different and we see them become friends, partners, and brothers.
We get an important glimpse of Lilly's issues. She comes across as the solid, steady one, but she's got her own issues. We'll also finally meet the man that was just mentioned in book 1, Brooke Madison who will be the feature of book 3.
Then there's Cole. An eight-year-old who is terrified of his former stepfather, and is just beginning to heal. He gets his first friend, and the two of them bond over their creating their comic book. A creative outlet that will provide some insight into the hell Cole came from.
Of course, we get some of our fun secondary characters. The General, Drew's boss and the man who has become a father to him gets plenty of time to shine with his no-nonsense attitude. Samantha's freewheeling Nana Rose is back, as irreverent as ever.
We also have some new characters, such as Sgt. Polanski, with his bulldog face and cynical attitude. I think readers will adore Cole's new friend Jay. We get to meet the family of Molly Winters, the girl everyone thought Drew killed in high school. Detective Corvidae comes across as both capable and kind. Finally, there's the killer, a mysterious man who calls himself Jericho, and fancies himself an artist of death.
Can you tell us a little bit about your next books or what you have planned for the future?
I've got another book under contract with The Wild Rose Press called The New Apprentice. It's a YA fantasy about an old sorcerer who takes on a snarky 14-year-old apprentice. For the first time, I wrote with a co-author. My daughter Danielle started this story when she was still in high school, and we've gone back and forth until it's done. It's the first of a planned trilogy.
I'm also hard at work on the final installment of the Torn series, Torn to Pieces.
Do you allow yourself a certain number of hours to write or do you write as long as the words come?
I write whenever I can, whenever I have the time to do so.
Do you have a certain number of words or pages you write per day?
No. Sometimes, I stare at the screen, write a few words and call it a day. Other times, I'm able to knock out an entire chapter.
What inspires you to write?
I just have these amazing stories in my head. I need to tell them. At heart, I'm a storyteller. That's what I do. I can't not do it.
Would you rather
Read fiction or non-fiction?
Fiction.
Read series or stand-alone?
I think in terms of series, so I love those when done right. But I have no problem with a stand-alone.
Read Science fiction or horror?
A little of both together is fun!
Read Stephen King or Dean Koontz
I've read and enjoyed both, but Dean Koontz is more of an inspiration. He has a quirkiness to his style that I love.
Read the book or watch the movie?
If it's an action, the move, otherwise book.
Read an ebook or paperback?
I survive mostly on ebooks because of the convenience.
Be trapped alone for one month in a library with no computer or a room with a computer and Wi-Fi only?
Computer, and Wi-Fi, so I can use it to order food.
Do a cross-country book store tour or blog tour online?
I would love to do a cross-country book tour, but blog tours are fun too.
Born and raised in Brooklyn NY, Vincent Morrone now resides in Upstate NY with his wife. (Although he can still speak fluent Brooklynese.) His twin daughters remain not only his biggest fans, but usually are the first to read all of his work. Their home is run and operated for the comfort and convenience of their dogs. Vincent has been writing fiction, poetry and song lyrics for as long as he can remember, most of which involve magical misfits, paranormal prodigies and even on occasion superheroes and their sidekicks.