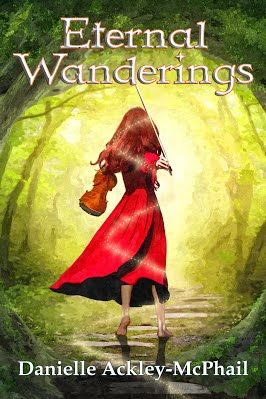 Urban Fantasy / Celtic Fantasy
Date Published:
April 1, 2019
Publisher: eSpec Books (Paper Phoenix Press imprint)
Mortal. Immortal. Musician. Mage.
On a journey from the boroughs of New York to the heart of Tir na nÓg, from innocence to the deepest darkest crevices of her soul, Kara O'Keefe found power and strength in the discovery of self. But with that peace came a hard truth. As a bridge connecting many worlds, none of them held a place for her.
She must find her own way, forge her own path.
To honor a vow to Granddame Rose, a matriarch of the Kalderaš Clan, Kara joins the Romani caravan, only to find herself even more of an outsider than before. While she strives for acceptance, and to honor her vow, little does she know she has once more become a lure to an ancient and deadly enemy, drawing danger into the midst of her unsuspecting hosts.
Once savior of the world, Kara must now save herself and the innocents around her.
She has come into her legacy, but where will destiny take her?
Based on the Eternal Cycle Series of Novels:
Includes six bonus short stories.
Interview with Danielle Ackley-McPhail
As a writer, what would you choose as your mascot/avatar/spirit animal?
A ferret…definitely a ferret! Spastic, easily distracted, into everything. I tend to jump all over the place when I am writing. I get an idea and I follow it until it leads me to another one or it peters out, then I move to the next idea. Eventually, they all come together into a rather well-woven tale, but those looking from the outside shake their head and wonder how in the world it ever works. Surprisingly, even though writing can take longer this way, I end up with a very cohesive draft at the end that is very nearly ready for publication because I am constantly going over the material to bring the threads together and snipping off the loose ends.
How many hours a day do you put into your writing?
I am not one of those writers that subscribes to the belief that you must write every day in order to be a writer. I just can't. I wear too many hats to make this possible. I might write for hours, a few minutes, or not at all for long stretches of a time. I never know. Deadlines help…sometimes, but mostly my writing is guided by available time and inspiration. Even so, I have six novels, a writers' guide, a cookbook, and five short story collections, so I must be finding time in there somewhere…
Do you read your book reviews? If yes, do they affect what you write in the future?
I read every review I can find. I avidly search them out. Sometimes they galvanize me and remind me my stuff is not crap, other times it is like a physical blow, but I remind myself it isn't always a reflection on my skill. Some people get things, some people don't. It could be a case where my style or content just isn't to that reader's preference. It could be a case of something I wrote triggering a negative connection with the reader. You never know. I read them because I need the encouragement (who among us doesn't?) and because if I am not getting something write, I need to know. Do I always agree with what they've written? No! Of course not, but I do try and keep an open mind and see if what they say is valid and something I need to keep in mind when writing future works. After all, we could all stand to improve. That is what growth is about. Of course, reading or not reading the reviews is one thing. What I absolutely do not ever do is respond, unless it is to simply say "thank you." I never attempt to refute or change their opinion, or protest whatever they have said.
Do you leave hidden messages in your books that only a few people will find?
I can't say that I precisely leave hidden messages, but there are definitely 'easter eggs' sprinkled throughout. Whether it is the meaning of a name or some obscure fact. I try to layer meaning throughout my work so that those that get it are excited and those who don't have something to find on a re-read.
Can you tell us a little bit about the characters in Eternal Wanderings?
Kara O'Keefe is the main character. She is a first-generation American who grew up in New York. A prodigy on the violin, she trained at Julliard but had to give up a career in music to help care for her father during his battle with cancer. In the course of the original trilogy she discovers she has elvin blood and a gift for magic. By the end of the original trilogy she discovers she possesses an elvin soul. In Eternal Wanderings she is coming to terms with her new reality and coming into her strength, but isn't quite sure how to deal with the cultural differences she encounters as an outsider in a Romani caravan.
Tony DeLocosta is a thug from New York, raised by his Romani grandmother. In the original trilogy he was possessed by an evil demigod and bore silent witness to many atrocities carried out with his body, including the murder of his grandmother. In Eternal Wanderings he has been reluctantly taken in by his Romani clan, but left to his own devices. He is a scarred man dealing with PTSD.
There are other characters, but these are the primary ones.
Can you tell us a little bit about your next books or what you have planned for the future?
Hmm…I have started the sequel to Eternal Wanderings, but there isn't much there yet. I do know what the series is going to be about, but I don't want to give anything away. Suffice it to say that Kara will be wandering far and wide in search of certain objects, trying to find them before her ancient enemy does. Beyond that, I have several novels in progress, but I have to figure out where they were going again before I can finish them. I also have a lot of short fiction in my future as I have four short stories due for various anthologies: a rescue-and-recovery story for In Harm's Way (eSpec Books); a proof of alien existence story for Footprints in the Stars (eSpec Books); a post-apocalyptic story for Last Cities of Earth (possibly WordFire Press); and an alternate history Beatles story for Across the Universe (Fantastic Books).
Do you allow yourself a certain number of hours to write or do you write as long as the words come?
It really depends on what else is demanding my time. Day job aside, I wear a lot of hats. I am an editor, author, publisher, I make custom costume horns, and I make homemade flavor-infused candied ginger. Oh…and occasionally I have to cook, clean, and sleep ;) Sometimes I can dedicate the whole day to writing, other times I'm lucky if I get in a few minutes. I have, on occasion, been known to write nonstop, pausing just to close my eyes a few minutes when it gets too difficult to keep them open. Generally, that happens when I am nearing the end of a novel and it is driving me to finish.
Do you have a certain number of words or pages you write per day?
No. As I said, I don't always have that luxury. And I don't beat myself up over it, either. Either I get a chance to write or I don't. If I get angtsy over it, nothing gets done, including the writing.
What inspires you to write?
What doesn't inspire me to write! I once wrote a 500-word story just because I saw three perfect drops of water on the bathroom counter. I have over 50,000 words written on a novel inspired by the random thought that we are all vampires before we are born. I can't tell you how many stories I have written triggered by random conversations with my friends. The world is nothing but inspiration. Of course, if there is a particular theme that must be met I delight in finding the most unexpected and creative way to interpret it.
Would you rather
Read fiction or non-fiction?
Fiction.
Read series or stand-alone?
Doesn't matter.
Read Science fiction or horror?
Science Fiction.
Read Stephen King or Dean Koontz.
Neither
Read the book or watch the movie?
Read the Book.
Read an ebook or paperback?
Read an eBook (it is easier on my wrists.)
Be trapped alone for one month in a library with no computer or a room with a computer and Wi-Fi only?
A computer and Wi-Fi only, because then I could read whatever I find on the internet or write to my heart's content.
Do a cross-country book store tour or blog tour online?
Blog tour online. At least then I have no way of knowing if no one showed up, and I wouldn't be exhausted afterward ;)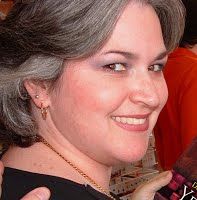 Award-winning author and editor Danielle Ackley-McPhail has worked both sides of the publishing industry for longer than she cares to admit. In 2014 she joined forces with husband Mike McPhail and friend Greg Schauer to form her own publishing house, eSpec Books (www.especbooks.com).
Her published works include six novels, Yesterday's Dreams, Tomorrow's Memories, Today's Promise, The Halfling's Court, The Redcaps' Queen, and Baba Ali and the Clockwork Djinn, written with Day Al-Mohamed. She is also the author of the solo collections Eternal Wanderings, A Legacy of Stars, Consigned to the Sea, Flash in the Can, Transcendence, Between Darkness and Light, and Eternal Wanderings, the non-fiction writers' guide, The Literary Handyman, and is the senior editor of the Bad-Ass Faeries anthology series, Gaslight & Grimm, Side of Good/Side of Evil, After Punk, and In an Iron Cage. Her short stories are included in numerous other anthologies and collections.
In addition to her literary acclaim, she crafts and sells original costume horns under the moniker The Hornie Lady, and homemade flavor-infused candied ginger under the brand of Ginger KICK! at literary conventions, on commission, and wholesale.
Danielle lives in New Jersey with husband and fellow writer, Mike McPhail and three extremely spoiled cats.
To learn more about her work, visit www.sidhenadaire.com or www.especbooks.