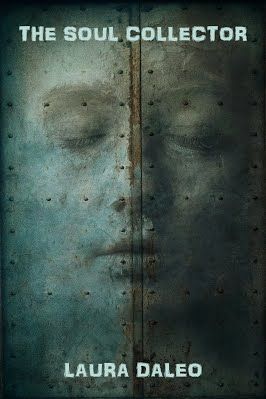 Urban Fantasy / Paranormal
Publisher: Story Bound Publishing
As I lay trapped inside this quiet realm,
My soul adrift, my body earthbound,
A magical book guards my flight,
Will it keep me safe till morning's light?
It begins with darkness. Are they dead, or trapped inside a horrible dream? No one can hear them, see them. Has the world forgotten them? Are they invisible? Not to the Soul Collector. They have stepped into her Kingdom, and she is waiting for them.
Interview with Laura Daleo
As a writer, what would you choose as your mascot/avatar/spirit animal?
I would have to say, Basset Hound. I have 3 and they are always around me when I write.
How many hours a day do you put into your writing?
I work fulltime, Monday through Friday; therefore, all my writing is on the weekends. I put in about 16 hours over the weekend.
Do you read your book reviews?
Yes, I always read reviews. I love to hear what people say, positive or negative.
Do you leave hidden messages in your books that only a few people will find?
I have never done that.
Can you tell us a little bit about the characters in The Soul Collector?
What happens when a soul is caught between the living and the dead, when a person is comatose and the only things keeping them alive are machines? Several characters will find themselves in another dimension, promises made by otherworldly beings, deals forged, but are they dreaming while in a coma or have their souls been bartered for what they thought was another chance at life?
Can you tell us a little bit about your next books or what you have planned for the future?
I am currently working on The Doll, a dark fantasy, with a touch of horror.
Do you allow yourself a certain number of hours to write or do you write as long as the words come?
I write every weekend, but my stories are always playing out inside my head.
Do you have a certain number of words or pages you write per day?
I don't set word or page count goals.
What inspires you to write?
I have a creative brain. It never shuts off. My mind is constantly building worlds and characters for new stories.
Would you rather
Read fiction or non-fiction?
Fiction
Read series or stand-alone?
Series
Read Science fiction or horror?
Horror
Read Stephen King or Dean Koontz?
Stephen King
Read the book or watch the movie?
Watch the movie
Read an ebook or paperback?
Paperback
Be trapped alone for one month in a library with no computer or a room with a computer and Wi-Fi only?
Library
Do a cross-country book store tour or blog tour online?
Online
About the Author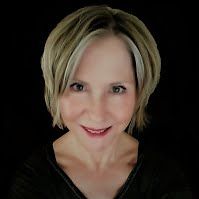 LAURA DALEO is the author of five books. She is best known for her storytelling of the vampiric persuasion. Her most recent work, The Vampire Within, is the third book in her Immortal Kiss series. The series is an interesting twist on the Egyptian pantheon being the original vampires. Her current project, The Doll, is her first horror tale, with a touch of mystery. She lives in sunny San Diego, California, with her three dogs, Stuart, Morgan, and Dexter.