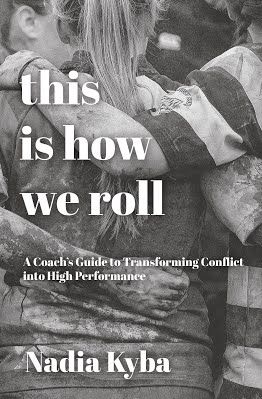 Date Published: November 12, 2019
In This Is How We Roll athlete, trainer and social worker Nadia Kyba brings you easy-to-understand social work concepts and tools that you can apply to transform your team to growth and performance. Full of stories and examples, this is your guide to the often difficult conversations required for true, lasting conflict resolution.
This Is How We Roll is a light, fun journey through the process of creating a unique team brand that will set your team apart in every practice, game and tournament. Both on and off the court, ice or field, witness your team transform through the conflict resolution method of champions.
Interview with Nadia Kyba
As a writer, what would you choose as your mascot/avatar/spirit animal?
I'm a crazy cat lady. They have everything that a writer needs: calm, focus, confidence and amazing intuition!
How many hours a day do you put into your writing?
Actually sitting in front of a computer I would top it out at two. Time in my car, walking, and thinking about what to write it is more like 5 or 6!
Do you read your book reviews?
My book is launching this week and so haven't read any reviews yet! As a social worker I believe in feedback rather than criticism and view any and all feedback as a growth opportunity. I feel confident that my readers will be kind and look forward to hearing their thoughts and ideas.
Do you leave hidden messages in your books that only a few people will find?
I don't have any hidden messages. My hope is that my readers will find it helpful and practical.
Can you tell us a little bit about the characters in This is how we Roll: A coaches guide to transforming conflict into high performance.
My book is full of both fictional and non-fictional characters. I quote many athletes and coaches whom I have interviewed and learned from. I have also created fictional characters based on people who I have met over the years. My family come up quite a bit as well as friends and neighbors. They are real life people going through real life problems. I tried to make it this way so that anyone could pick it up and relate.
Can you tell us a little bit about your next books or what you have planned for the future?
My plan is to develop guides with similar social work conflict management tools that can be used in any industry. I am developing a guide right now to be used in the not-for-profit family serving agency sector.
Do you allow yourself a certain number of hours to write or do you write as long as the words come?
I write as long as the words come and before I am interrupted by obligations!
Do you have a certain number of words or pages you write per day?
Not really. On a great day I am able to crank out about 6 – 10 solid pages. On a bad day just a few and sometimes none at all. For me I really have to feel it and get in a groove otherwise it doesn't happen.
What inspires you to write?
I am inspired to serve my community. I believe strongly in the power of sport and want to help teams stay together and meet their full potential. My hope is that this book can play a part.
Would you rather
Read fiction or non-fiction?
I would rather read fiction but love to listen to non-fiction on audible
Read series or stand-alone?
I'm a stand-alone kinda reader
J
Read Science fiction or horror?
Ohhhh I love science fiction. When I was a teen I was a big Stephen King fan but not so much anymore.
Read Stephen King or Dean Koontz
Dean Koontz
Read the book or watch the movie?
Book all the way but sometimes follow-up with the movie. Just finished where the Crawdads Sing and am dying for them to come up with a movie version…
Read an ebook or paperback?
Paperback. Can't do e-books. I like the feel of a book in my hands.
Be trapped alone for one month in a library with no computer or a room with a computer and Wi-Fi only?
As much as a month of no computers and a room full of books sounds dreamy, I think I would have to go with computer. I have a terrible affliction of FOMO (fear of missing out) and having no computer would contribute to that!
Do a cross-country book store tour or blog tour online?
Blog tour all the way!
About the Author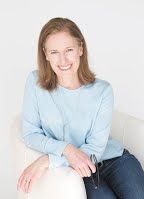 Nadia Kyba is a lifelong athlete with a deep love of sport. She believes a single positive experience in organized sport can be life changing for the young, the old and the in-between. Working in the field of alternate dispute resolution in the child welfare system for 22 years, Nadia has developed tried-and-tested techniques and unique methods of conflict management that can be effectively applied in coach-athlete-parent-trainer dynamics in all individual and team sports.
Nadia currently applies her skill as a trainer at the Justice Institute of British Columbia and other agencies where she trains social workers, and in sports leagues where she helps teams take advantage of differences rather than falling into the many traps of divisive behavior.
Nadia's company, Now What Facilitation, assists athletic organizations in simplifying their work by developing their capacity to manage and resolve conflict. She focuses on essential policies, protocols, training and techniques for effective decision-making. Her clients have included provincial sport administrators and coaches, as well as athletic teams ranging from the high school to the collegiate level.
Nadia has also learned much from her husband, Jim, and daughters, Lucy and Abby, all of whom are multisport athletes and coaches. They have provided invaluable and up-close insight into the foundation of her approach to conflict resolution in sport.
a Rafflecopter giveaway