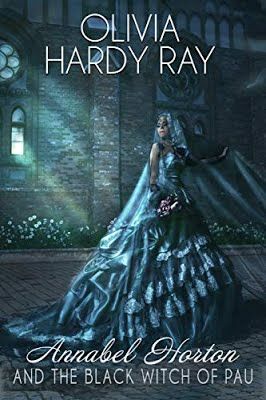 Release Date: Oct. 1, 2019
Annabel's husband, who has been missing for years, is finally discovered among the bowels of White Chapel England during the horror of Jack the Ripper. His discovery brings Annabel and her family to the turn of nineteenth-century England hoping to rescue Michele from the Black Witch's cage. What they discover is that the Black Witch has been forced into an insidious pact with the devil and the devil, with malicious intent, is luring them all into a web of death. Can they escape his grasp?
Interview with Olivia Hardy Ray
As a writer, what would you choose as your mascot/avatar/spirit animal?
My own little Chihuahua, Peanut
How many hours a day do you put into your writing?
Unfortunately, not enough. I work full time so any hours I can steal.
Do you read your book reviews?
Yes, even the stupid ones.
Do you leave hidden messages in your books that only a few people will find?
I don't think so.
Can you tell us a little bit about the characters in Annabel Horton and the Black Witch of Pau.
Yes, the Black Witch is haughty and I think the book has a lot of humor. The characters from the first book in the series have returned and they have not changed. The devil (Urbain) is a bit more subdued but he will emerge in the third book as a real bastard.
Can you tell us a little bit about your next books or what you have planned for the future?
In the fantasy genre I am writing a sequel to Pharaoh's Star called Fox Hollow Road. It will be a continuation of the first book with Sam Hollander as the main character and his nemesis Sanford Hinkley. I'm also nearly finished with a book called Pindar Corners. It is about the future and the past and some pretty diabolical situations.
Do you allow yourself a certain number of hours to write or do you write as long as the words come?
I'm limited to Sundays and holidays.
Do you have a certain number of words or pages you write per day?
No, I edit as I go so I can't concentrate on words or pages.
What inspires you to write?
Reading
Would you rather
Read fiction or non-fiction?
Fiction
Read series or stand-alone?
Stand-alone
Read Science fiction or horror?
neither
Read Stephen King or Dean Koontz
Koontz
Read the book or watch the movie?
Book
Read an ebook or paperback?
Ebook I'm sad to say.
Be trapped alone for one month in a library with no computer or a room with a computer and Wi-Fi only?
Sad to say, a computer and Wi-Fi to keep me busy.
Do a cross-country book store tour or blog tour online?
I"d love to do a cross country book tour but online is great.
About the Author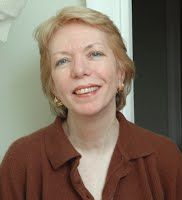 Olivia Hardy Ray is the pen name for Vera Jane Cook. The Author has published Three fantasy novels as Olivia Hardy Ray and five women's fiction titles as Vera Jane Cook. The Author is writing a sequel to Pharaoh's Star called Fox Hollow Road. The author's women fiction title, Kismet, is due out this winter.