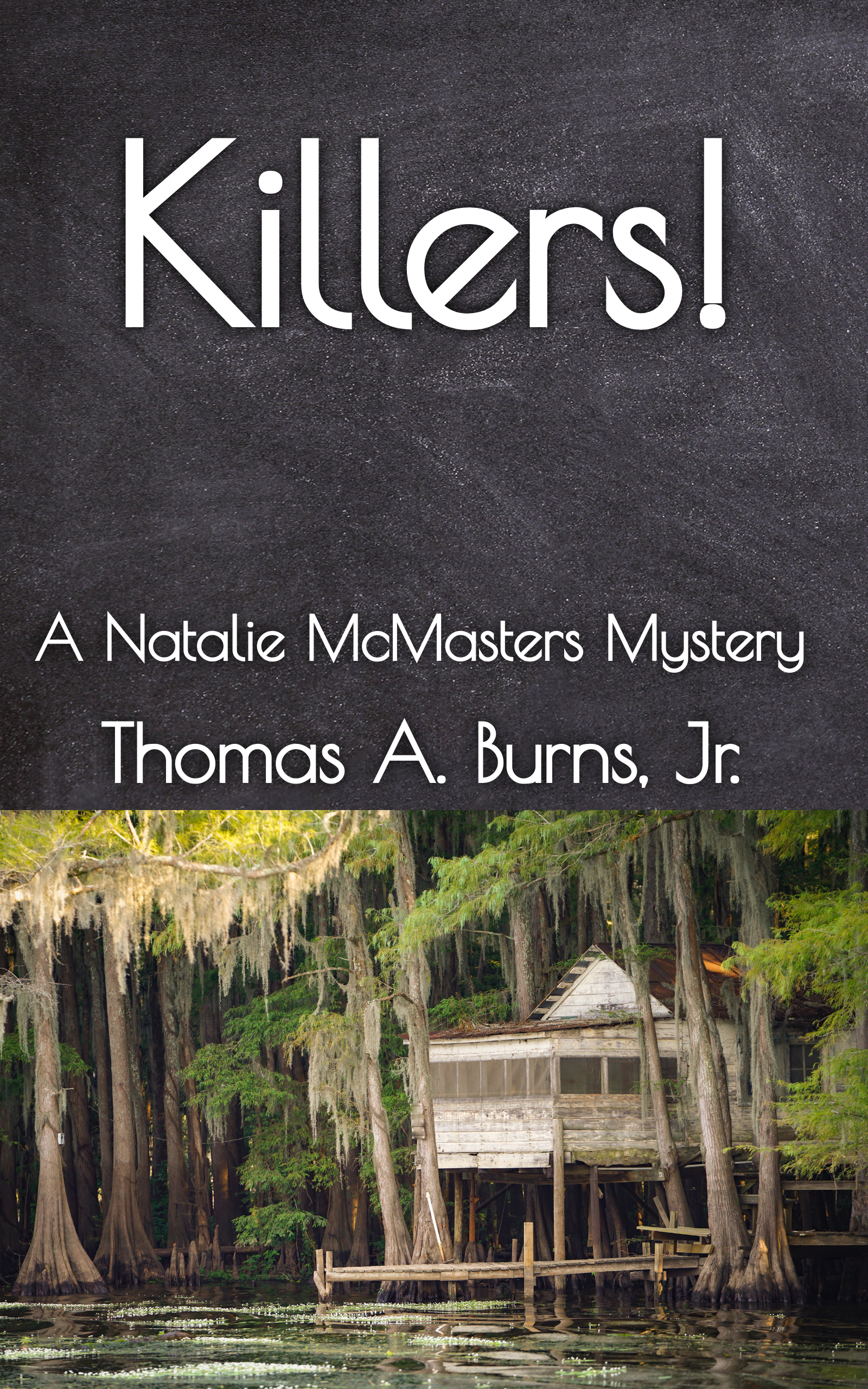 #6 of the Natalie McMasters Mysteries
Crime Fiction
Release Date: Aug 9, 2021
Her dead father once asked, "What did you do to make God sad, Nattie?"
Natalie McMasters is a twentysomething college student who just wants to get on with her life, and she's got to wonder. Her dear friend lies dead and the crazed killer responsible now has Nattie on his short list. Her only choice? Cancel him before he cancels her!
Nattie assembles an unlikely squad to find the killer: her wife Lupe, her husband Danny, an aging FBI agent and an even more ancient Tai Chi master. Jointly and separately, they embark on a totally lit road trip across the Old South, meeting danger and death at every turn. Unexpected help is provided by a voice from the grave. But her adversary has a badass squad too, and friends and loved ones fall along the way.
Naked and afraid in a primeval swamp, Nattie must confront her greatest enemy one last time. How will she ever get the W?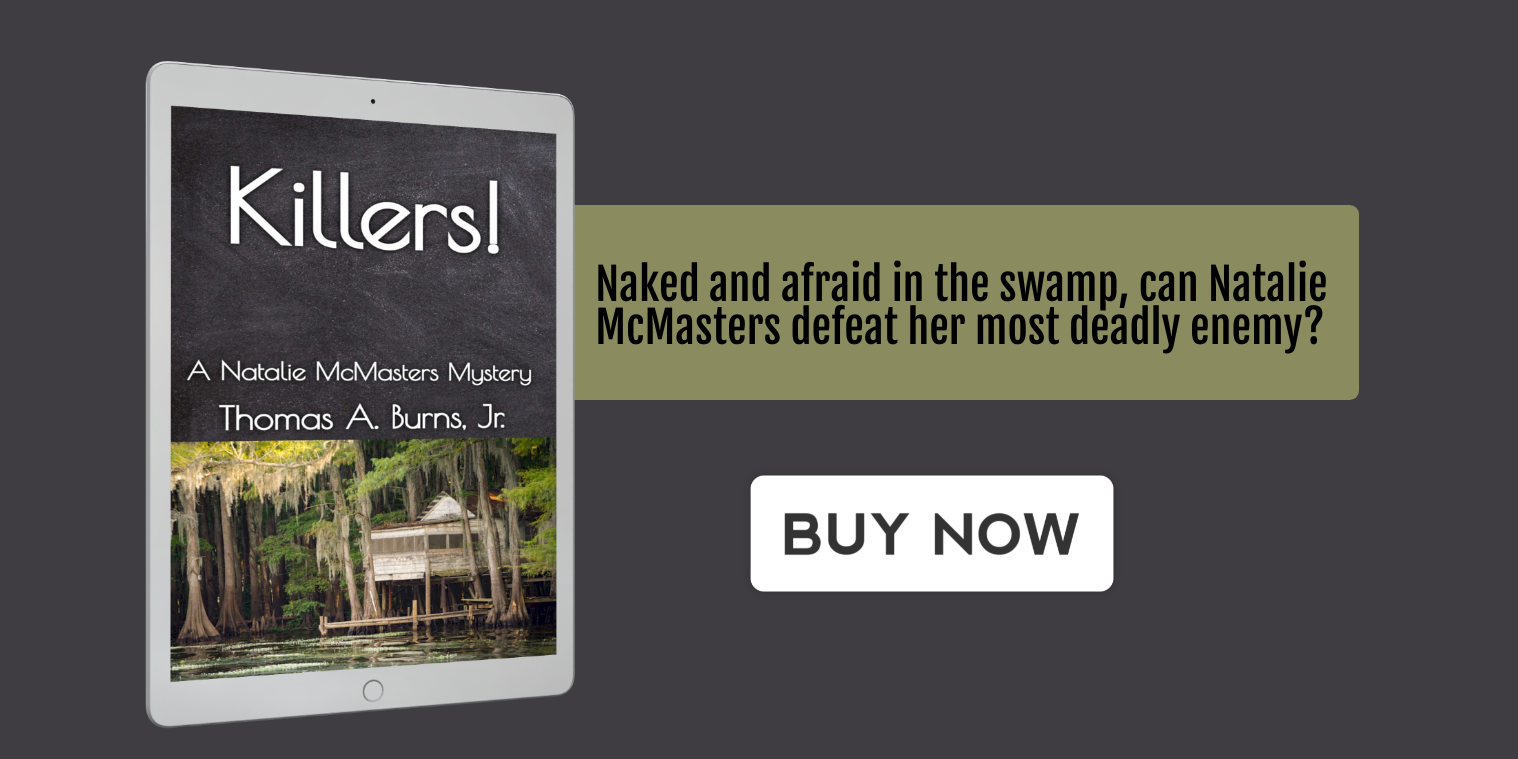 Interview with Thomas A. Burns, Jr
For those interested in exploring the subject or theme of your book, where should they start?

The overarching themes of the Natalie McMasters series are integrity, loyalty and family. The best place to start exploring those is in your own life. While Killers! can be read as a standalone, I think that readers will get more out of it by reading the entire series.

Other themes in Killers! include polyamory and Tai Chi. To begin exploring polyamory, I recommend More Than Two: A Practical Guide to Ethical Polyamory , by Franklin Veaux , Eve Rickert , et al., published by Thorntree Press. You'll find plenty of videos about Tai Chi on You Tube, and there's almost certainly a class in your area if you live near a city of any size.
How did you become involved with the subject or theme of your book?

When I first conceived the Natalie McMasters series, I decided that I wanted to write about someone who was as different from me as possible. So I chose a bisexual woman in her twenties as my main character (I'm a straight man in my 60's).
What were your goals and intentions in this book, and how well do you feel you achieved them?

My primary goal in writing Killers! was to produce a thrilling, sexy mystery and to further develop the character of Natalie McMasters. Naturally, I think I did a pretty good job, but that assessment is really up to my readers.
Anything you would like to say to your readers and fans?

Just thanks for all the support and encouragement. I can see my career as a fiction writer growing daily, not only in book sales, but in fan interaction on social media, which is my favorite thing. I love to talk with all of to find out what you like (and don't like) about my work. Follow my Nattie's Readers group on Facebook at https://www.facebook.com/groups/541595279667727/ . I'm also on Twitter (https://twitter.com/3Mdetective ), Instagram (https://www.instagram.com/3mdetective/ ) and Tumblr (https://nataliemcmasters.tumblr.com/ ), and the 3M Detective Agency website is at https://www.3mdetectiveagency.com/ .
What did you enjoy most about writing this book?

As with all of the Natalie McMasters books, I have little idea about where the book is ultimately going when I begin. So I enjoyed solving the mystery along with Nattie and her friends. The latter half of the book is set in tidewater Georgia, which is an area that I've been interested in for a while.



Can you tell us a little bit about your next books or what you have planned for the future?

I'm going to give Natalie McMasters a break for a while and pursue some other projects. My next book is the beginning of a paranormal police procedural tentatively entitled That Little Voice in her Head. I also have another H.P. Lovecraft pastiche in mind, entitled Pickman's Destiny, which will be written under the pen name of Silas K. Henderson. It's a companion volume to my first Lovecraft pastiche, The Legacy of the Unborn. And I intend to keep writing Sherlock Holmes stories (you can find mine in the MX Book of New Sherlock Holmes Stories, Vols. XIV, XVIII, XX and XXIV, published by MX Books; in Vol. 1 of Sherlock Holmes and Doctor Watson: The Early Adventures, and in A meeting of the Minds: The Cases of Sherlock Holmes and Solar Pons, both published by Belanger Books). All of these books are available on Amazon.
How long have you been writing?

I started writing Man from U.N.C.L.E. stories in marble-backed copybooks when I was in grade school. After earning bachelors and masters degrees in the biological sciences, I became a technical writer in industry and government for nearly 30 years. After retiring, I decided to become a full-time fiction writer.
Can you tell us a little bit about the characters in Killers!?

Natalie McMasters (Nattie for short) is a twentysomething short blonde (OK, it's bleached!), way cute, and a pre-law student at State. To put herself through school, she's moonlighting as a private detective trainee at her uncle Amos Murdoch's 3M Detective Agency, when he hasn't fired her or she hasn't quit.

Maria de Guadalupe Ibáñez (Lupe) is Nattie's wife. She met Nattie at a strip club where they both worked as strippers. They married as an effort to keep Lupe, an undocumented immigrant from Mexico, in the USA. However, they do love each other very much.

Danny Merkel is Nattie's coworker, a partner in the 3M Detective Agency, and is in a throuple with Nattie and Lupe, who consider him their husband even if the State does not. Danny is a Marine no longer on active duty (there are no ex-Marines), and former member of the Capital City police department.

Eduardo Ibáñez is Lupe's nine-year old son, who thinks he is very lucky to have two moms and a dad.

Other characters include Dr. Rebecca Feiner, Nattie's former therapist, Amos Murdoch, Nattie's uncle and founder of the 3M Detective Agency, and Nattie's mom, Ruth Murdoch McMasters. Oh yes, and there are killers…
If you could spend the day with one of the characters from Killers! who would it be? Please tell us why you chose this particular character, where you would go and what you would do.

My favorite character in Killers! is the Tai Chi master Shen Yu, also known as Ye-ye, which is the Chinese expression for grandfather. I'd like to spend the day with him at his home on Green Lake, doing form and talking with him about his many adventures during his long life (he's in his eighties)
About The Author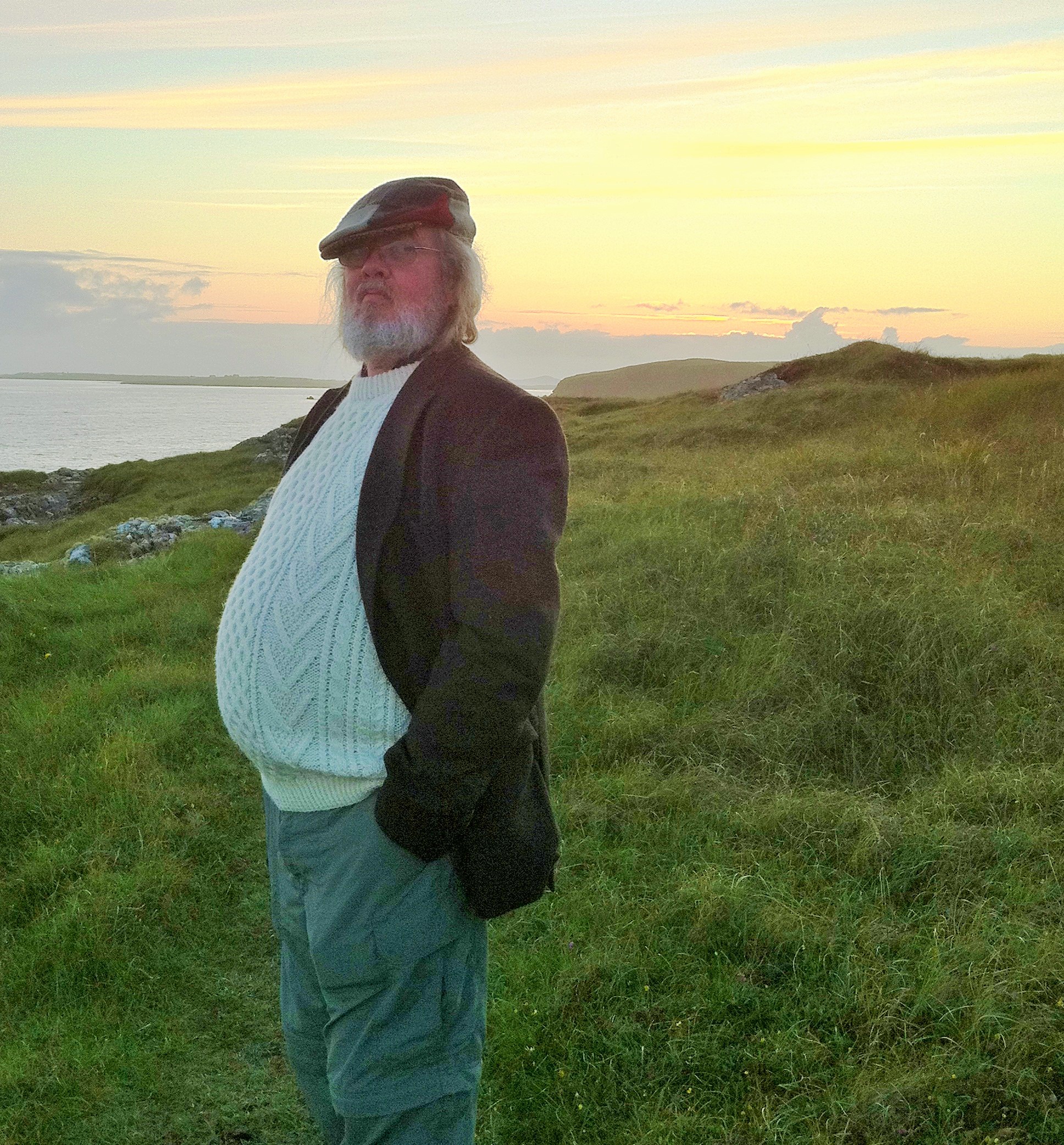 Thomas A. Burns Jr. writes the Natalie McMasters Mysteries from the small town of Wendell, North Carolina, where he lives with his wife and son, four cats and a Cardigan Welsh Corgi. He was born and grew up in New Jersey, attended Xavier High School in Manhattan, earned B.S degrees in Zoology and Microbiology at Michigan State University and a M.S. in Microbiology at North Carolina State University. As a kid, Tom started reading mysteries with the Hardy Boys, Ken Holt and Rick Brant, then graduated to the classic stories by authors such as A. Conan Doyle, Dorothy Sayers, John Dickson Carr, Erle Stanley Gardner and Rex Stout, to name a few. Tom has written fiction as a hobby all of his life, starting with Man from U.N.C.L.E. stories in marble-backed copybooks in grade school. He built a career as technical, science and medical writer and editor for nearly thirty years in industry and government. Now that he's a full time novelist, he's excited to publish his own mystery series, as well as to write stories about his second most favorite detective, Sherlock Holmes. His Holmes story, The Camberwell Poisoner, recently appeared in the March – June issue of The Strand Magazine. Tom has also written a Lovecraftian horror novel, The Legacy of the Unborn, under the pen name of Silas K. Henderson‒a sequel to H.P. Lovecraft's masterpiece At the Mountains of Madness.