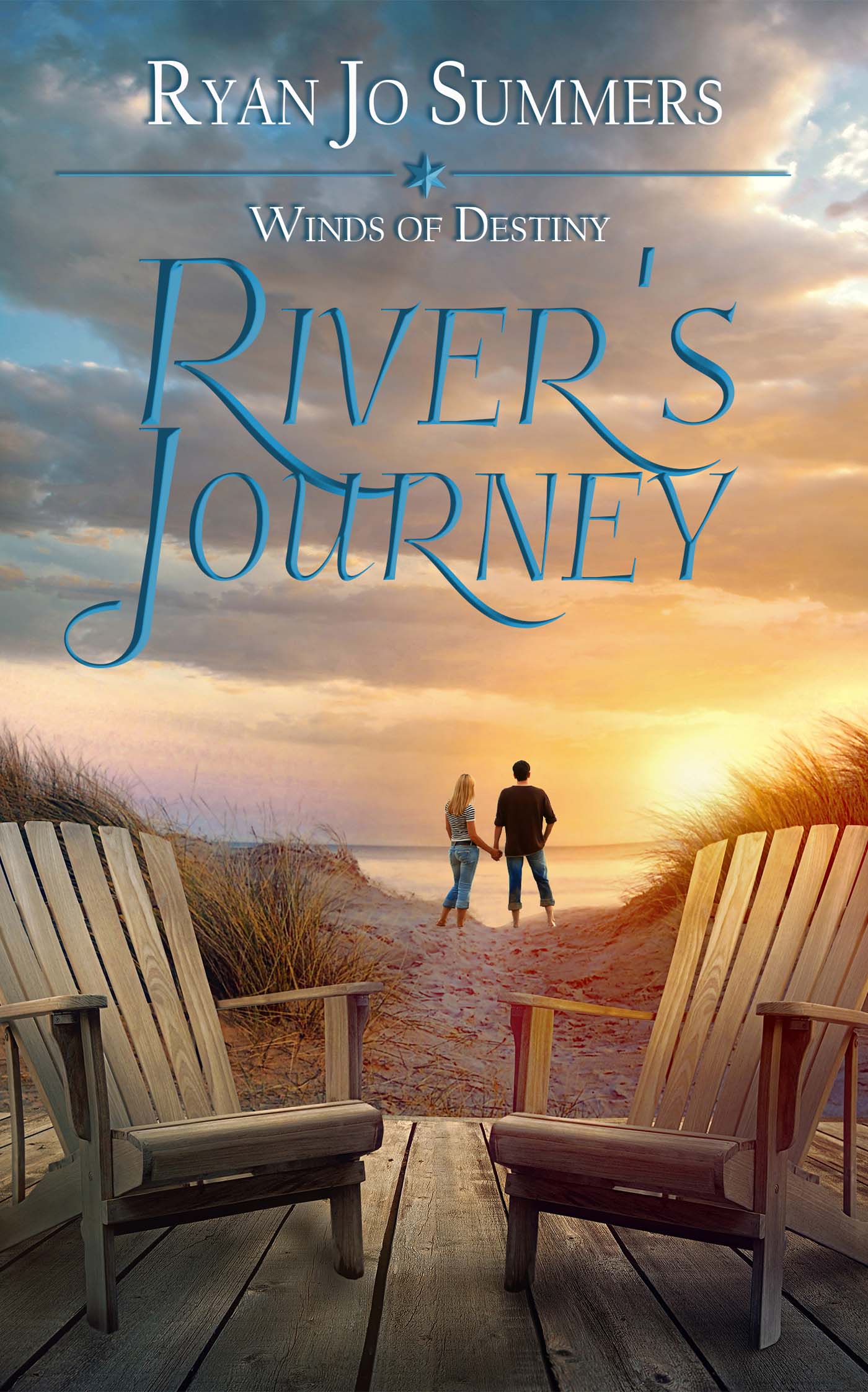 Winds of Destiny, book 1
Contemporary Romance
Date Published: 03-08-2021
Publisher: The Wild Rose Press
River Gallagher loves three things-- her family, Frank Finn, and her hometown. Her property management career is going great, or at least it was until Calder Finn arrives in town. His rash plan threatens her and the future of everyone in Sweetwater Harbor, NC.
Calder Finn returns home to settle his father's estate. But not only is his father still alive, he has a wild and beautiful guardian. River not only threatens Calder's intention for a quick escape, she also questions his beliefs. Something very few people have ever done before. Tempers flare and personalities clash until an uneasy alliance is forged... at least temporarily.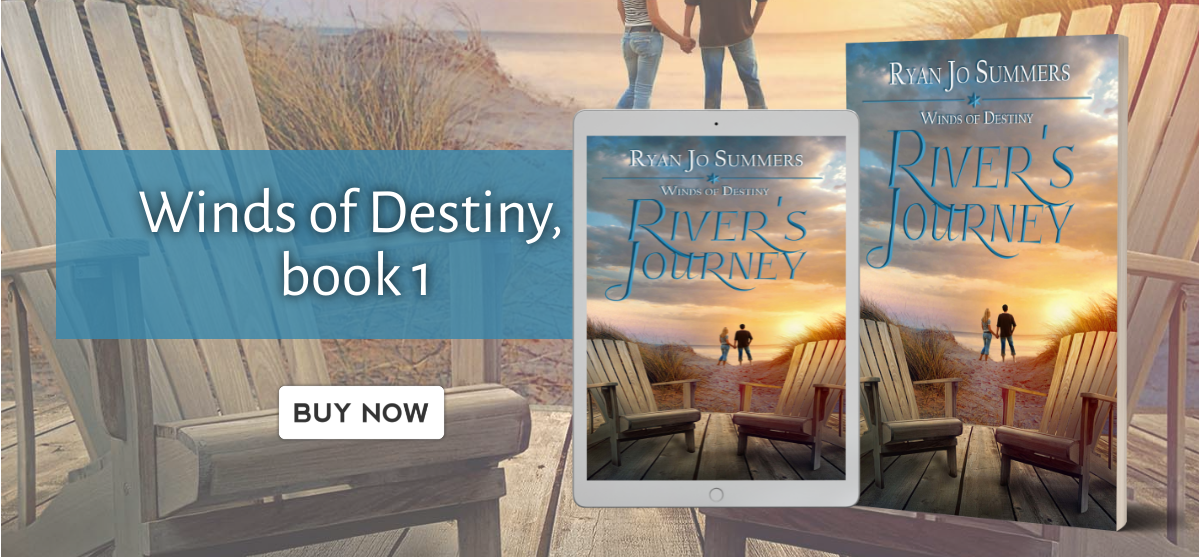 Interview with Ryan Jo Summers
For those interested in exploring the subject or theme of your book, where should they start?

The best place would be to travel (physically or virtually) to the Outer Banks of North Carolina. The fictional town of Sweetwater Harbor is loosely based on the barrier islands that make up the Outer Banks.
How did you become involved with the subject or theme of your book?

I was working in a dead-end job as security in a warehouse. It was loud, crowded, and a miserable job. I yearned for my old lakeside home. So to make the long hours tolerable, I would envision the hard concrete was sand beneath my feet. The noisy conveyors were seabirds calling. The steel support poles were wooden pilons. Powered industrial equipment horn honking was the warning calls of the drawbridge and passing ships. When I closed my eyes and drew in deep breaths, with some imagination, I could travel to my happy place: Sweetwater Harbor. Eventually I filled it with colorful people and before I knew it, I was writing their stories. The three Gallagher sisters became my imaginary friends. (who says only children have imaginary friends?)
What were your goals and intentions in this book, and how well do you feel you achieved them?

I've already surpassed them. The story, "River's Journey", and the series was not intended for print. It was merely a coping mechanism to survive a dismal job.
Anything you would like to say to your readers and fans?

Never be afraid to dream big. Never be afraid to try something new. Always know I appreciate everyone of you who has read or wants to read this series.
What did you enjoy most about writing this book?

Being able to mentally go to my happy place, and hang out with the "people", aka characters, and be part of their adventures.
Can you tell us a little bit about your next books or what you have planned for the future?

Yes. I'm super excited that edits are underway for books 2 and 3 in the series, I am waiting for a cover to reveal for book 2 and hope to release it late this year or early 2022. Book 4 is well fleshed out, and books 5 and 6 are in plotting stages. Over time, I hope to end up with about 9 to 12 books in the entire Winds of Destiny series.

Aside from that series, I am working on a time travel story for another publisher, and then will begin a new series for them. I am working on two romance suspense books for another publisher to be part of their continuing series. I have a Christmas book coming out later this year for yet another publisher. And I am working on a suspenseful romance novel for yet another publisher. If I can catch my breath from all that, I am writing a script for a podcast I am still hoping to begin late 2021.
How long have you been writing?

Informally since I was ten years old. (we all have to begin somewhere, right?) More formally, I've been writing for magazines and trade journals since 2007, and published my first novel with a small press publisher in 2012. There has been no stopping me since then!
Can you tell us a little bit about the characters in River's Journey?

Absolutely! River Gallagher is the oldest of the Gallagher children. She loves her quiet, small town and has a successful property management company. Her best client is Frank Finn, who owns a goodly portion of the town. Frank passes away and his estranged son, Calder, comes to town to pave the way for commerce, industry, and recreation. River and Calder completely clash. The line is drawn and neither one intends to back down.
If you could spend the day with one of the characters from River's Journey who would it be? Please tell us why you chose this particular character, where you would go and what you would do.

Oh, easy one. It would be Storm Gallagher, second daughter of the Gallagher clan, and twin sister of soldier Winter, the only boy of the four siblings. Storm will get her own story in book # 2. Storm is a professional storm chaser. She is an adrenaline junkie. She knows what she wants out of life and isn't afraid to reach out and grab it—with both hands. Storm is the kind of woman every woman wants for a friend, someone who will always have her back and not be too scared to kick her in the butt when she needs it, show up with a bottle of wine and carton of ice cream when that's needed too. We might go on a chase, to pursue a storm, or we might go fishing, or jump our bikes over a rising drawbridge. It's hard to say what Storm and I might do, but it will be memorable.
About the Author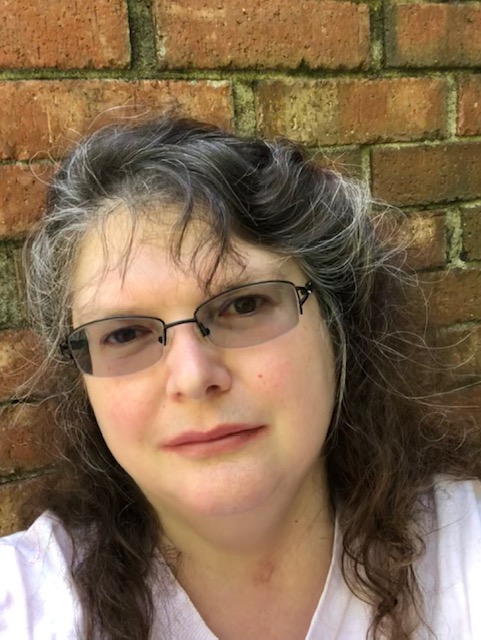 Ryan Jo Summers lives in Western North Carolina. Her first published non-fiction came in 2007 with articles for local, and eventually national, and on-line magazines. In 2012 she released her first fiction novel with a small press publisher. Since then, she has released countless articles and over a dozen novels and novellas with assorted publishers. She also released two self-published books.
Ryan Jo comes from a family of wordsmiths. Her dad is a songwriter, and his aunt wrote poetry. Ryan's style in fiction writing would broadly be labeled as clean, sweet romance, but she stretches fingers out into the assorted sub-genres. On several occasions she weaves threads from different sub-genres into one book. Wholesome, sweet titles would include "Beside Still Waters", "Cinnamon's Courageous Heart", and "Rainbows in the Moonlight". Her multiple-genre threaded titles comprise of "Chasing the Painted Skies", "September's Song", and "Wild Whispers".
Ryan Jo's other passion beyond writing is animals. She has worked as a veterinary technician, director in a non-profit rescue shelter, provided foster care, and more recently she worked as a dog walker and boarding service. She has a menagerie of rescued pets who keep her company and offer inspiration. Her rom-com book, "It Happened at the Park" was largely written during the time she and her collie, Ty, visited the community dog park. She has two dogs saved from traumatic origins, feral cats who adapted to the house cat lifestyle like Garfield took to lasagna, a bonded pair of bunnies, a flock of chickens, fish, and a talkative parrot who is currently in his "trying twenties' stage.
Ryan Jo bought a century-old mountain cottage and when she's not writing or working, she enjoys restoring the Victorian echoes inside and creating flower and vegetable gardens outside. Other interests include houseplants, baking and cooking—because the cutting and blending is therapeutic - working bent and wiggly word-find puzzles, exploring the nearby national forests, and of course, reading. While she lives land-locked in the mountains, she dreams of packing up her dogs and going to the beach.
Contact Links
Purchase Links