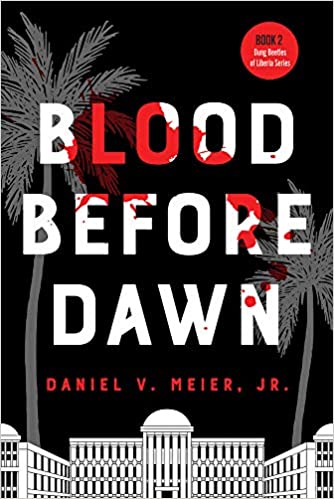 Book 2 of the Dung Beetles of Liberia series.
Political/Historical Fiction
Date Published 12-15-2021
Publisher: Boutique of Quality Books (BQB Publishing)
April 1979: Ken Verrier and his wife, Sam, return to Liberia to buy diamonds. They did not return to get caught up in a rice riot and a coup d'etat. But that's what happens. Ken witnesses and unwittingly participates in a period of Liberia's tumultuous yet poorly documented history---the overthrow of the Tolbert presidency and ultimately the end of the Americo-Liberian one hundred thirty-three years of political and social dominance.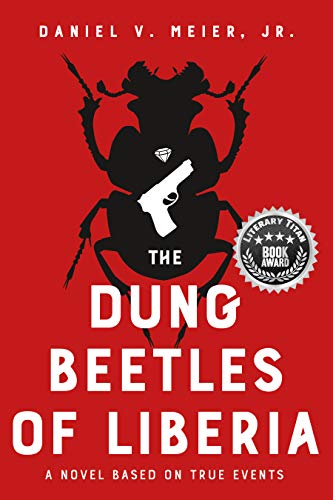 2019 Grand Prize Winner - Red City Review
Based on the remarkable true account of a young American who landed in Liberia in 1961.
The blend of fictional action and nonfiction social inspection is simply exquisite, and are strengths that set this story apart from many other ficitonal pieces sporting African settings. - D. Donovan, Midwest Book Review
NOTHING COULD HAVE PREPARED HIM FOR THE EVENTS HE WAS ABOUT TO EXPERIENCE. Ken Verrier quickly realizes the moment he arrives in Liberia that he is in a place where he understand very little of what is considered normal, where the dignity of life has little meaning, and where he can trust no one.
It's 1961 and young Ken Verrier is experiencing the turbulence of Ishmael and the guilt of his brother's death. His sudden decision to drop out of college and deal with his demons shocks his family, his friends, and especially his girlfriend, soon to have been his fiancee. His destination: Liberia---the richest country in Africa both in monetary wealth and natural resources.
Author Daniel Meier describes Ken Verrier's many escapades, spanning from horrifying to whimsical, with engaging and fast-moving narrative that ultimately describe a society upon which the wealthy are feeding and in which the poor are being buried.
It's a novel that will stay with you long after the last word has been read.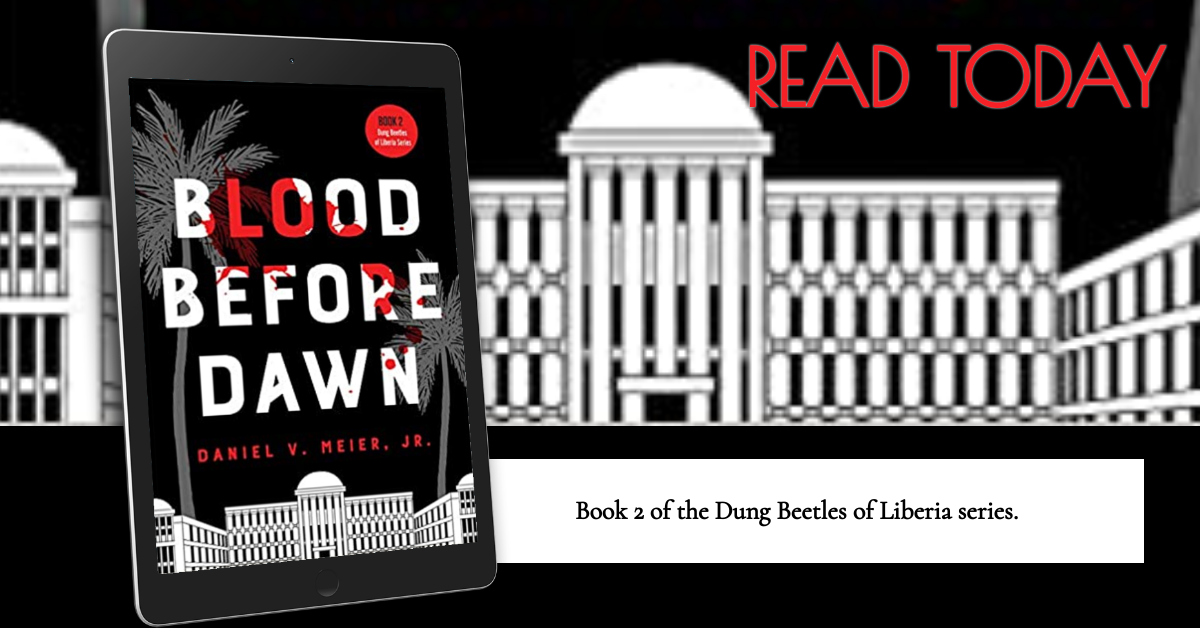 Interview with Daniel Meier
For those interested in exploring the subject or theme of your book, where should they start?

Rather than going to Wikipedia and looking up the grisly facts, Helene Cooper has written two great books on the subject: THE HOUSE ON SUGAR BEACH, and MADAME PRESIDENT: THE EXTRAORDINARY JOURNEY OF ELLEN JOHNSON SIRLEAF. Both are beautifully written and very illuminating.
How did you become involved with the subject or theme of your book?

Over the years, a friend of mine in the FAA had been telling me fantastic stories about the seven years he spent as an air transport pilot in pre-civil war Liberia in the 1960's. The stories were incredible. I decided that somebody had to document what he had experienced, and being a writer, I was the one to do it. After over 40 hours of interviews, listening to one amazing tale after another, it became apparent that in order to write a cohesive and thematic account of his adventures, I could not write the non-fiction memoir as I had intended, but had to rearrange his story into a novel based on his experiences. And so, THE DUNG BEETLES OF LIBERIA was born. At that point, I was so fascinated by my research, I went on to find out why the richest nation in Africa suddenly became the poorest. BLOOD BEFORE DAWN depicts the first coup d'état carried out by the indigenous people lead by Sgt. Doe. It's a political thriller that you won't forget.
What were your goals and intentions in this book, and how well do you feel you achieved them?

To answer that question, I would like to quote a portion of the critical review from BookLife/Publishers Weekly:

"the book's beating heart is its evocation of a nation in crisis and the way that, in games of power, it's the citizenry who suffer the most. "Life is hard and life is cheap," Ken thinks, after watching the offhand execution of a mine worker. "It doesn't pay to break the rules.""
Anything you would like to say to your readers and fans?

I have always found it difficult to define my "brand" due to the fact that I do not always write in the same genre. But what I would like to point out is that whatever the subject, I always try to imbed a deeper meaning. In the Dung Beetles series my message is the fate of an Oligarchy. Throughout the ages the fate of the elite has been the same.
What did you enjoy most about writing this book?

While researching this society's progression, it became evident that it was a microcosm of a much larger truth. The Power-Elite Theory, claims that when a single elite group decides all issues for the nation as a whole, both political and social, this leaves almost nothing for the common person. It paints a dark picture. And in Liberia's case, ironically, it even dipped its toe into the murky waters of forced labor and slavery. It is what caused its descent into the chaos of revolution.
Can you tell us a little bit about your next books or what you have planned for the future?

The book I am working on now, and hopefully my next book is the third and final book in the Dung Beetles of Liberia Trilogy. My working title for it now is TO KNOW GOOD AND EVIL. It's a difficult book to research simply because of the pure evil that was prevalent during the Civil War under the leadership of Charles Taylor. I am desperately looking for a nugget of goodness to focus on within the carnage. I have to mention though, once I read that one of the officers went by the nom de guerre, 'General Butt Naked,' I became more interested in the idiosyncrasies of the war.
How long have you been writing?

I have been writing on and off all of my life. I majored in History at the University of North Carolina Wilmington, then went on to study American Literature at the University of Maryland graduate school.

In 1980 I published an action/thriller titled MENDOZA'S TREASURE with Leisure Books under the pen name of Vince Daniels.

I also worked briefly for the Washington Business Journal as a journalist and have been a contributing writer/editor for several aviation magazines. Since the publication of THE DUNG BEETLES OF LIBERIA in 2019, I have published the satirical literary fiction novel, NO BIRDS SING HERE, a historical novel about the Jamestown settlement, BLOODROOT, and the sequel to Dung Beetles, BLOOD BEFORE DAWN.
Can you tell us a little bit about the characters in BLOOD BEFORE DAWN.

This book was written from the perspective of expats and the CIA. It is not an attempt to understand the Black experience. Ken, the protagonist in THE DUNG BEETLES OF LIBERIA, is just trying to understand what is going on. He and his wife, Sam have returned to a country they loved, unaware of the turbulence that was brewing below the surface.
If you could spend the day with one of the characters from BLOOD BEFORE DAWN, who would it be? Please tell us why you chose this particular character.

Actually, if you're talking about spending time with someone, it would have to be Honorable Williams. Many of the characters in the book are real, but Honorable Williams is fictional. He is the embodiment of what the what the Liberian nation could have been if corruption, greed and dishonesty were not systemic within the Americo-Liberian Society.
About the Author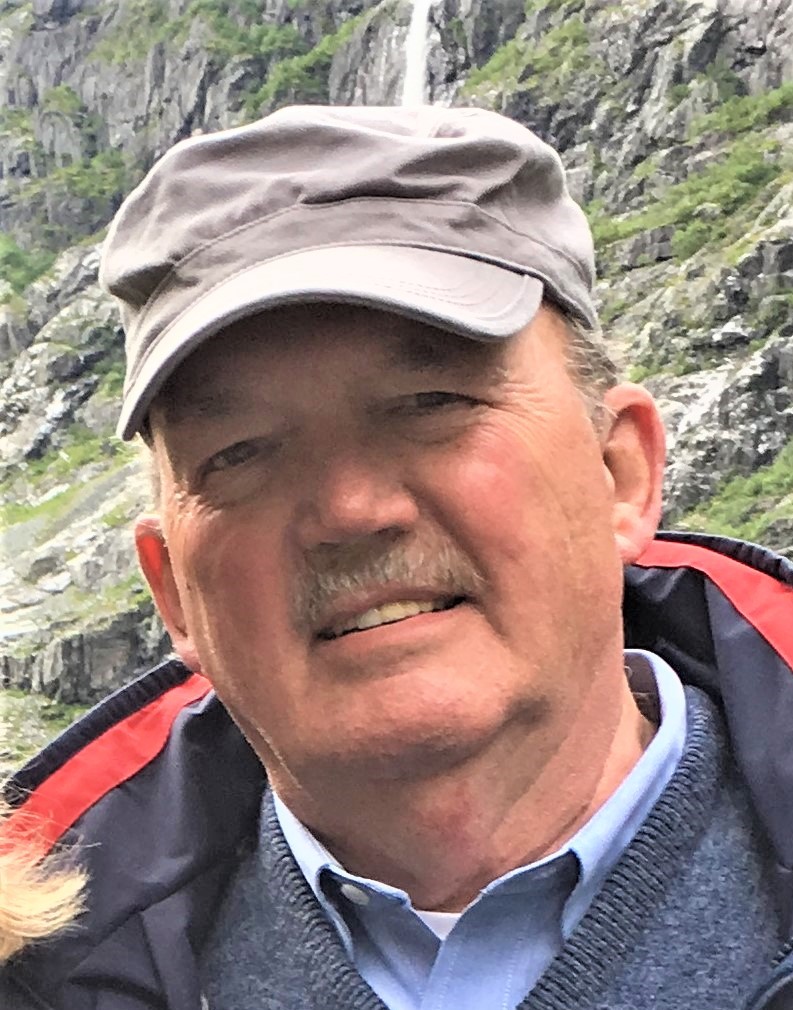 A retired Aviation Safety Inspector for the FAA, Daniel V. Meier, Jr. has always had a passion for writing. During his college years, he studied History at the University of North Carolina, Wilmington (UNCW) and American Literature at The University of Maryland Graduate School. In 1980 he published an action/thriller with Leisure Books under the pen name of Vince Daniels.
Dan also worked briefly for the Washington Business Journal as a journalist and has been a contributing writer/editor for several aviation magazines. In addition to BLOOD BEFORE DAWN, he is the author of its prequel, the award-winning historical novel, THE DUNG BEETLES OF LIBERIA, as well as 2 other highly acclaimed novels published by Boutique of Quality Books (BQB Publishing).
Contact Links
Purchase Links