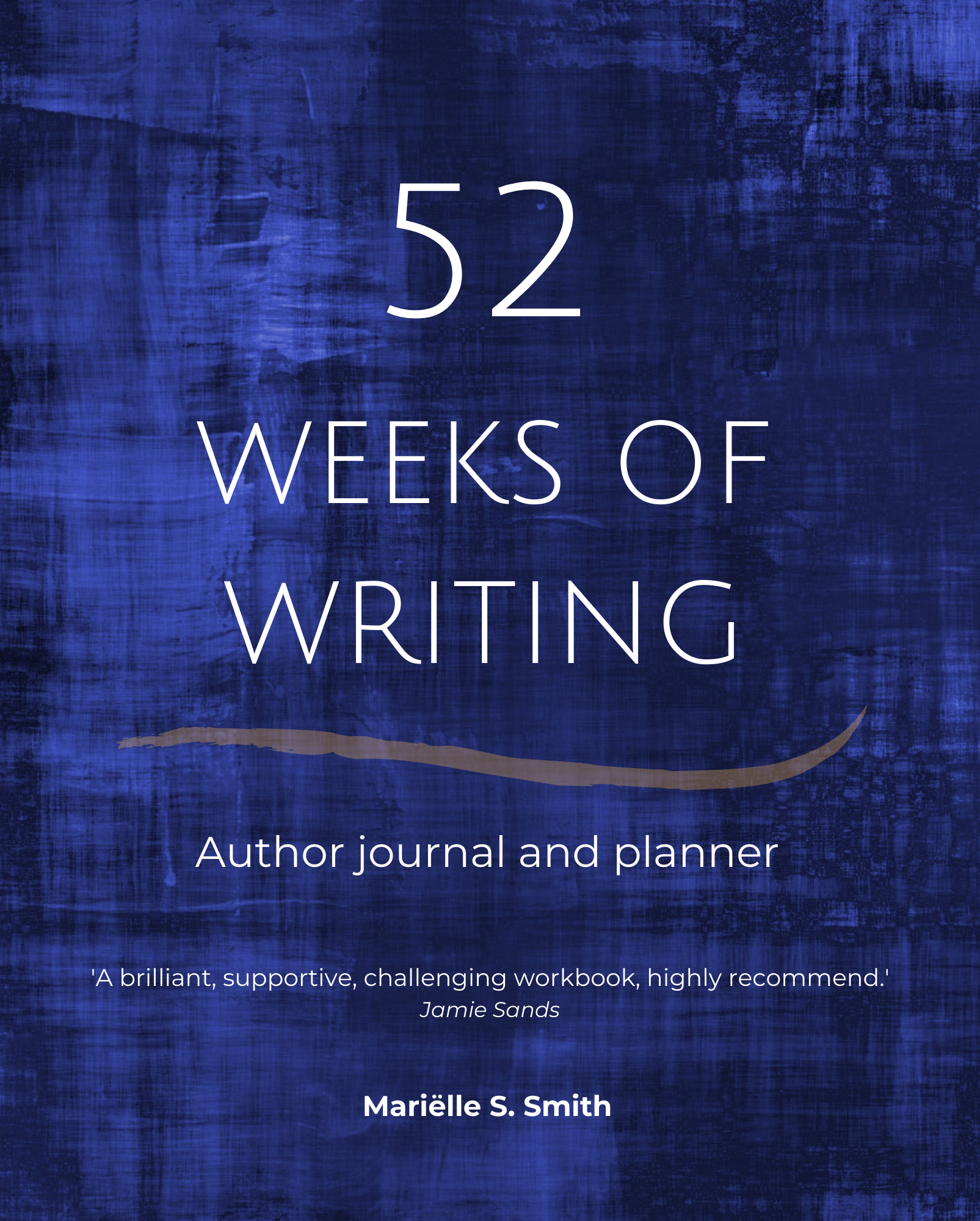 Author Journal and Planner, Vol. III
Non-Fiction / Self-Help Creativity
Date Published: 1 December 2021
Publisher: M.S. Wordsmith
'A brilliant, supportive, challenging workbook, highly recommend.' Jamie Sands
You, too, can become the writer you've always wanted to be!
The 52 Weeks of Writing Author Journal and Planner:
· makes you plan, track, reflect on, and improve your progress and goals for an entire year long;

· invites you to dig deep through thought-provoking prompts and exercises; and

· helps you unravel the truth about why you aren't where you want to be.
Two years after publishing the first volume of 52 Weeks of Writing, writing coach and writer Mariëlle S. Smith brings you the updated third volume. Similar in style but reflecting the tweaks made to her coaching practice during the pandemic, 52 Weeks of Writing Vol. III is even better equipped to help you get out of your own way and on to the path towards success.
Ready to start living your writing dream? Order your copy now.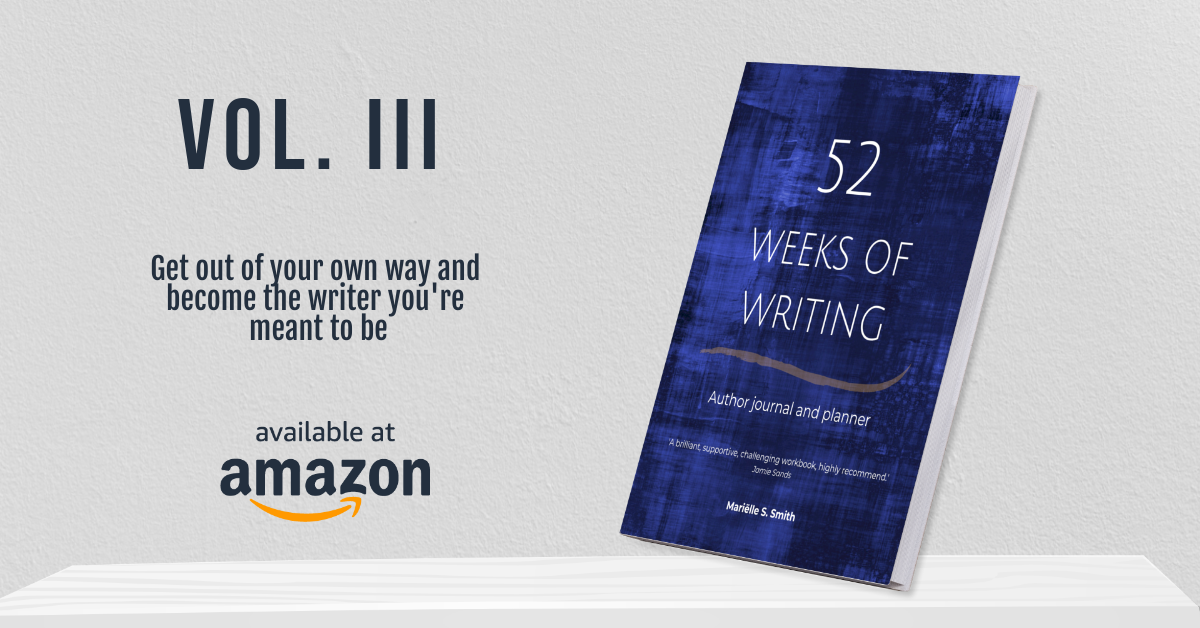 Interview with Mariëlle S. Smith
What was the hardest scene from your book to write?

The hardest part of this volume to write was 'A note on the third volume', which comes after the introduction. I mostly work intuitively and the changes I made to this third volume happened organically, in response to the struggles I and the writers I was coaching at the time were facing because of the pandemic.




I knew I had to make these changes, and I knew why deep down in my gut, but it took me ages to put into words exactly why this was something I had to do. Frankly, I wasn't going to explain it at all, hoping those working with the updated journal/planner would just get it, but my Advanced Reader Team, all dedicated writers themselves, were adamant I had to 'just sit with it and dig it up'. It's what I tell my clients and writer friends all the time, so I'm sure my team loved giving me a taste of my own medicine.
Why did you choose to write in your particular field or genre?

I started working as a writing coach years before publishing the first volume of 52 Weeks of Writing. It felt like a natural extension of the work I was already doing, and like the best way to make my approach to coaching writers more accessible.
If you write in more than one genre, how do you balance them?

I'm not sure I do! I mostly write non-fiction for writers and other creatives, but I've also created a couple of gratitude journals called 365 Days of Gratitude that are for everyone.




Within my non-fiction work for writers/creatives, there are two relatively distinct bodies of work too. I have my 52 Weeks of Writing journals and then I have a selection of books for those writers/creatives who are familiar with the tarot or other forms of divination. These past few months, I've worked so hard towards the publication of 52 Weeks of Writing, Vol. III that I had no space left in my brain to work on any of my cardslinging projects. Which is fine, mostly, because I tend to trust that those projects will pipe up again when it's time, which is probably as soon as this book tour is over.




As for fiction, I'm currently working on a YA fantasy trilogy. Each morning, I get up early and try to work on it for an hour before I start the rest of my day. It's a relatively new practice for me, writing fiction first thing in the morning, but I'm enjoying it immensely. Yes, the writing is going slow, but at least I'm working on it every day. I didn't before. I definitely feel I finally, after years of frustration, found a balance there, between the fiction and non-fiction writing.
What did you enjoy most about writing this book?

Selecting the writing quotes and coming up with journal prompts and writing exercises to go with them. That's where I get to be creative, or that's what it feels like, at least. And the designing! I love all three volumes but somehow this one has received the most compliments about the way it looks, and it's been only out for a few weeks now.
What book that you have read has most influenced your life?

When it comes to the craft, Stephen King's On Writing. After reading that book, I finally dared to call myself a writer too, even though I've been writing stories since I was old enough to hold a pencil. Big Magic by Elizabeth Gilbert has also made a huge impact in that it helped me kick my imposter syndrome to the kerb. I should probably read it again… Joanna Penn's The Successful Author Mindset is another book I keep recommending.




More generally, I'm a big Brené Brown fan and that shows in all the work I create, the way I approach coaching...
Tell us a little about yourself? Perhaps something not many people know?

I'm badly allergic to cats… yet I volunteer at a cat charity here in Cyprus, called CopsCats (Cops stands for Cats of Oroklini and Pyla Support, because that's the area we cover). We do a lot of things, but our main focus is to TRAP-NEUTER-RETURN: we trap stray cats, we neuter them at our very own clinic, and return them back to where we found them when they're ready to be released.




We also have a couple of feeding stations in Oroklini and Pyla at those spots with the largest stray colonies, and we've recently opened our very own café to earn more funds to do our work. A lot of people assume that we're supported by the government, but all the work we do is made possible through donations.




I'm overseeing the feeding stations around Oroklini beach and have a dedicated team of very crazy cat ladies. Occasionally, I foster a kitten or cat who can't go back on the street for whatever reason or needs to be nursed back to health first, during which I take allergy pills. I'm currently looking after Theodoulos—or Theo—a gorgeous tabby kitten who was dumped near one of our feeding stations and who was diagnosed with feline panleukopenia. It's a horrible disease, but we've caught it early so I have high hopes for his chances of survival.




Cats are my most favourite animal, so being allergic to them has always felt like some cosmic joke. I'm still waiting on the punchline, to be honest.
Can you tell us something about your book that is not in the summary?

52 Weeks of Writing, Vol. I recently received the following three-star review: 'Pretty disappointed. Very repetitive.'




The reviewer is absolutely right here: the questions I ask you to fill in weekly are repetitive. That is the key.




It's rare that we uncover the truth about the things that waylay us after asking ourselves a question only once. Similarly, we're hardly able to grasp, let alone unlearn, unhelpful habits and patterns the very first time we take a closer look at why we do the things we do. These things take time and the process is closer to peeling an onion.




What's more, our egos are incredibly smart. What I see both in my personal writing practice as in my coaching practice is that our ego will find new ways to distract us from the truth of why we're struggling to write and keep us from our path with every layer we uncover. That's how dedicated the ego is to keeping us small and, in its eyes, safe.




So there's a purpose to the repetition, because it's asking the same questions over and over that will help you get to the root of whatever gets in the way of your writing.




One of the first reviewers of this volume, Vol. III, pointed out the following: 'This is one of those books that you get out of it what you put into it.' And that's exactly right. This journal/planner will help you get out of your own way, but only if you're willing to put in the work and sit with those questions I ask week after week.
About the Author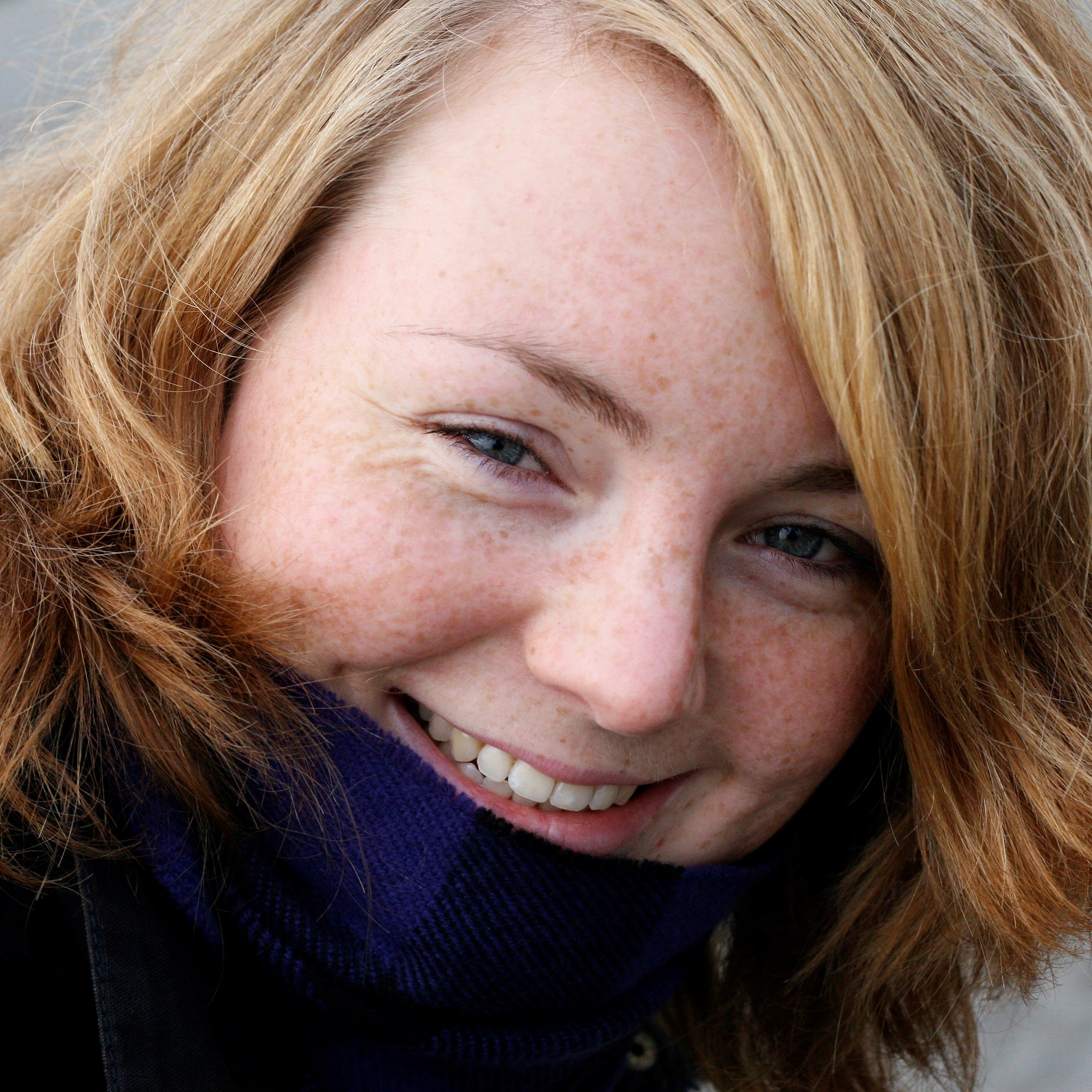 Mariëlle S. Smith is a writer, writing coach, and editor. She lives in Cyprus, where she organises private writer's retreats, is inspired 24/7, and feeds more stray cats than she can count.
Contact Links
Purchase Link