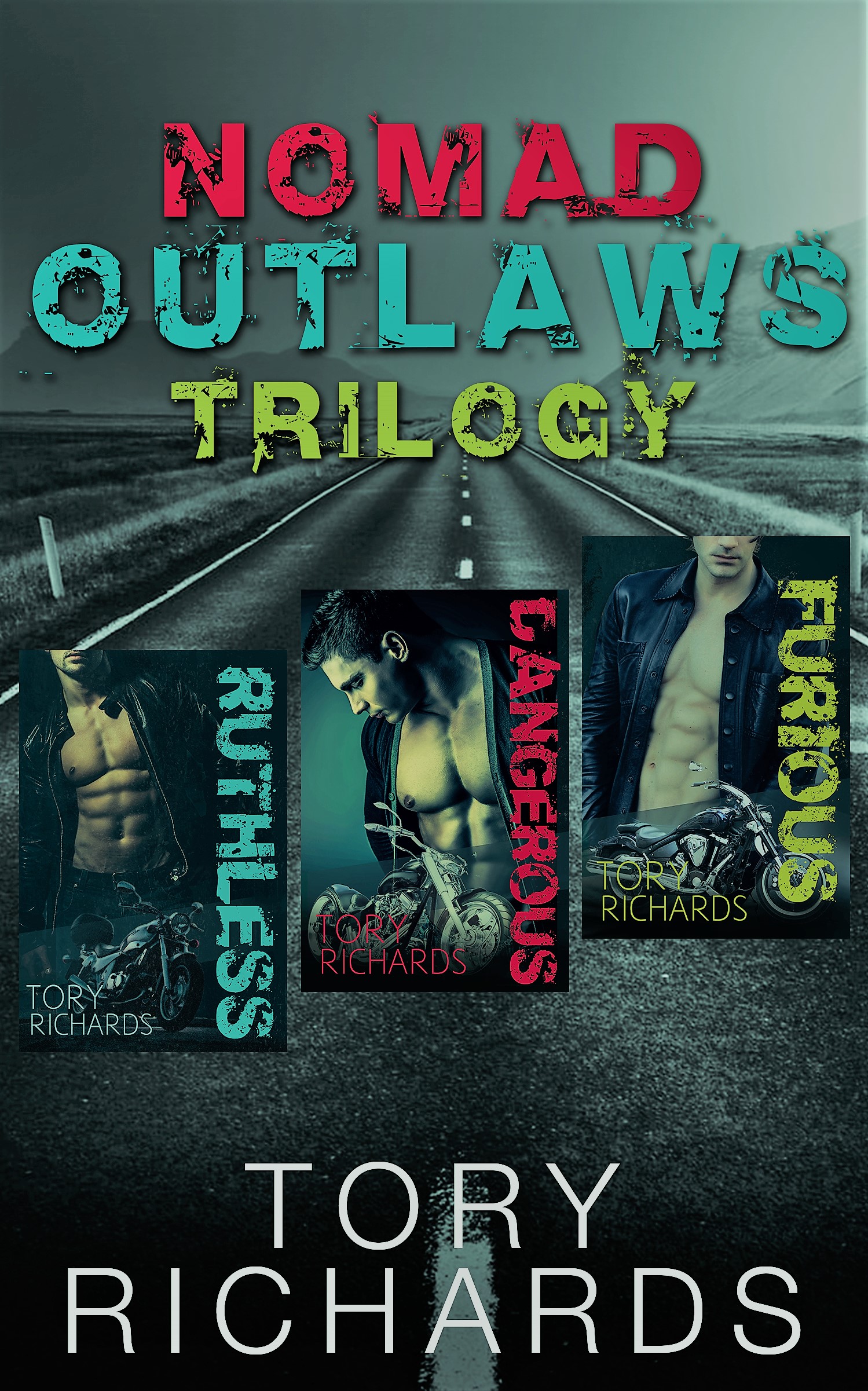 Ruthless, Dangerous, Furious
Romantic Suspense
Date Published: 12-01-2021
Outlaw bikers. Nomads. They call no place home. No woman owns their hearts. Until they do. A sexually charged, action packed series with no cliffhangers and HEA.
First time all three books offered in a boxed set!
Get it now before it goes away on 1/1/2022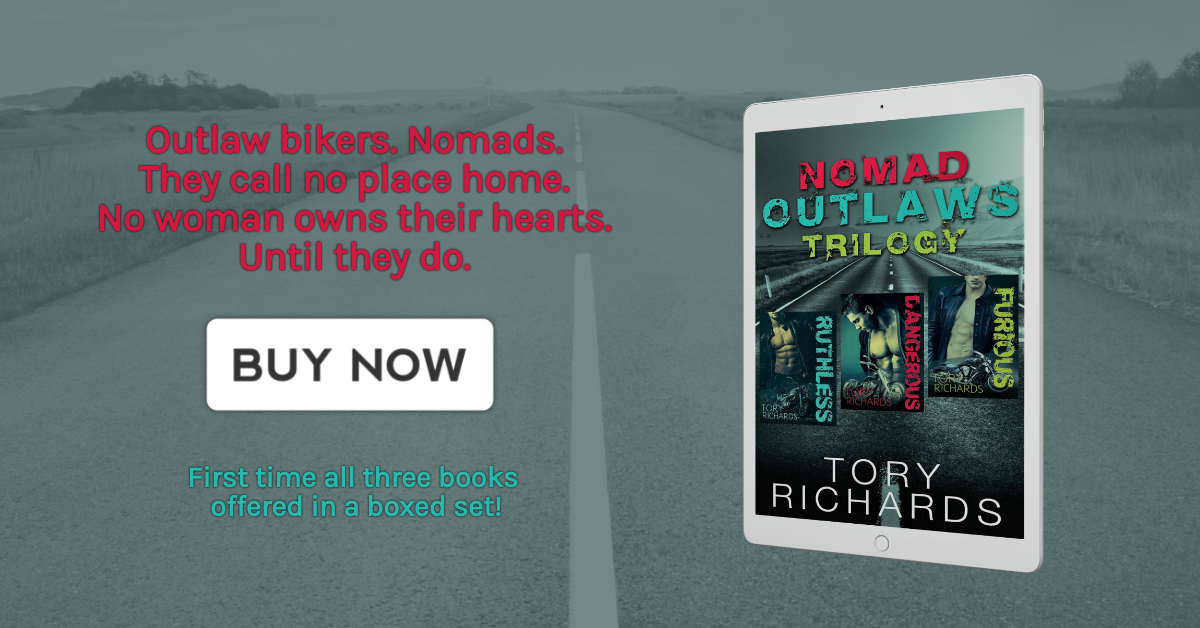 Interview with Tory Richards
For those interested in exploring the subject or theme of your book, where should they start?

MC Romance is a very popular sub-genre and has been for a long time. Nomads are bikers who don't typically belong to any particular MC yet they have associations with them and often take on jobs for them. If you're a reader who's just discovered the thrill of reading a book with outlaw bikers, I can tell you where I began and who got me started loving the genre. Jenika Snow and Sam Crescent. Others who followed are Lola Wright, Nicola Jane, Bella Jewel, Jeanie St. James, and Lilly Atlas to name a few.
How did you become involved with the subject or theme of your book?

Pretty much what I responded on question one. I fell in love with Sam Crescent's Chaos Bleeds MC, and Jenika Snow's Grizzly MC series.
What were your goals and intentions in this book, and how well do you feel you achieved them?

All three books have done well as the reviews show. Offering this up in a boxset I'm hoping to garner more reviews. Since this is a special deal the boxset will go away on 1/1/22. I'm hoping readers will snatch it up at 2.99 because separately the three books cost 16.99.



Anything you would like to say to your readers and fans?

I can't tell you how much I appreciate your support over the years. I especially love hearing from you. I've actually written books because readers have expressed an interest in a particular character, like ACE in The Sentinels and Rebel in Ruthless.
Can you tell us a little bit about your next books or what you have planned for the future?

I've been working on an MC series titled The Desert Rebels. Right now, I'm on book 7, Lulu, which will be out early 2022. There is a number 8 planned. The others in the series begin with: Cole, Demon, LD, Sax, Bull and Loco. I recommend the series be read in order.
How long have you been writing?

I began at ten years old. Since I wrote as a hobby I didn't consider getting published until many years later. My first book wasn't published until I was fifty. I'll be sixty-six on December 4th so I've been writing for fifty-six years.
Can you tell us a little bit about the characters in Nomad Outlaws Trilogy?

Ruthless – Rebel originally started out in the Dark Menace MC and went undercover in a rival club. Once his assignment was done, he turned nomad. Ginger is a woman who was given to Rebel while he was in the rival MC. He helped her escape the clubhouse to hide out in his apartment, where she "borrowed" some of his money and ran away. He hunted her down to get his money back and because he still wanted her.

Dangerous – Jace is a nomad who takes on jobs for other clubs and likes the solitary life he leads. While visiting the Wreckers MC he meets Luna. Luna is a woman on the run from her ex, hiding out in a fish camp in a small camper she inherited from her grandfather. As their attraction spirals out of control they have to deal with a rival club after the Wreckers, and Luna's stalking ex.

Furious – Moody is a man who has nothing to lose. He lost his pregnant wife and son years before, and blames himself for not seeing the signs that his wife was ill. He goes through life taking on dangerous jobs and not giving a damn about anything or anyone. Bailey is a woman who works at his bar. While intense attraction simmers between them Moody uses anger to deal with it and fires Bailey. One of Moody's enemies uses that to his advantage and forces Bailey to steal from Moody by kidnapping Bailey's roommate. You don't mess with Moody. He claims Bailey and enlists the Desert Rebels MC to help him fight their enemies.
If you could spend the day with one of the characters from Nomad Outlaws Trilogy who would it be? Moody in Furious. Please tell us why you chose this particular character, where you would go and what you would do.

There's always something about a broken man that tugs at my heart strings and makes me want to save him. Especially when he keeps it bottled up inside and it affects his life to the point that he's closed off and silent most of the time. I don't know that I'd go anywhere in particular but I do know I'd offer him kindness and an outlet to open up so he can possibly heal.
About the Author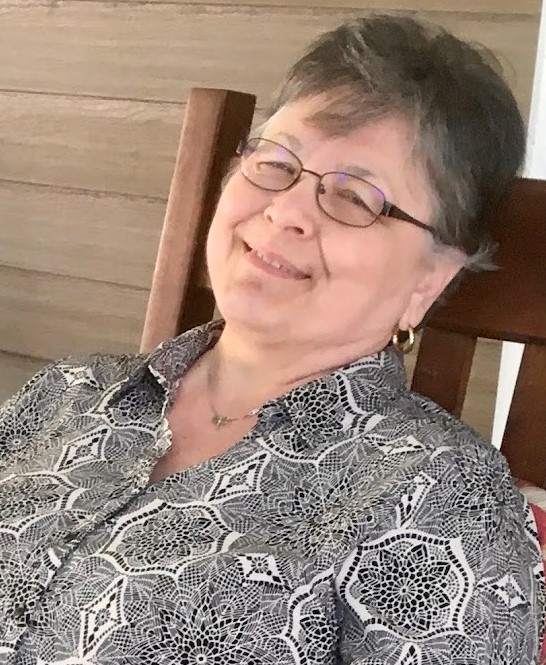 Tory Richards is an Amazon bestselling author in the categories erotic romance and romantic suspense who writes smut with a plot. Born in Maine, she's lived most of her life in Florida where she grew up, married, and raised a daughter. She's now retired and spends her time with family and friends, travels, and writing. Her romances are sexually charged and filled with suspense and some humor.
Contact Links
Purchase Links