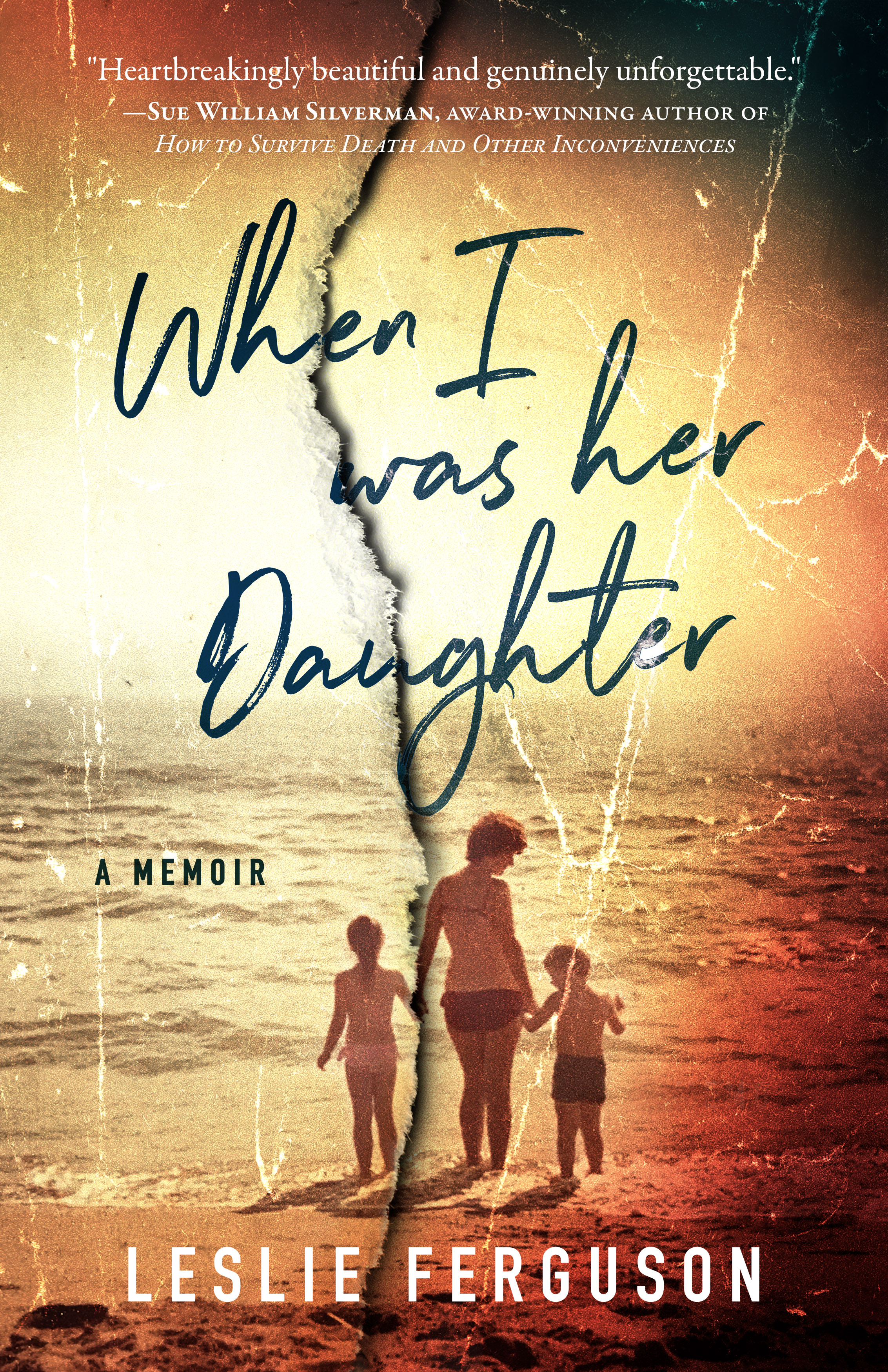 Memoir
Date Published: November 12, 2021
Publisher: Acorn Publishing
Seven-year-old Leslie has a serious problem: someone is trying to kill her.
She must fight to save herself and her little brother from the stark realities of living with their mother's raging psychosis. To evade the evil Russian spies her mother believes are after them, they forgo sleep, speak in whispers, and live on the run. Her mother searches for hidden listening devices, writes rambling manifestos about the impending Communist takeover, and attempts to kill herself and her children to protect them from rape, torture, and murder at the hands of the government. Controlling the chaos seems impossible—Leslie rebels, which only angers her mother, but when she obeys, terrible consequences follow.
Eventually, the police place Leslie and her brother in foster care. Freedom from her mother's paranoia and violent tendencies offers the young girl a glimmer of hope, but she plummets into despair under the oppressive weight of abusive, alienating homes. All seems lost until a teacher intervenes, risking everything to bring Leslie to safety, to show her the redemptive power of trust and patience, and to prove unconditional love is possible, even without the bond of blood.
When I Was Her Daughter is a raw, honest account of one girl's terrifying childhood journey through madness, loss, and a broken foster care system, where only the lucky and most resilient survive.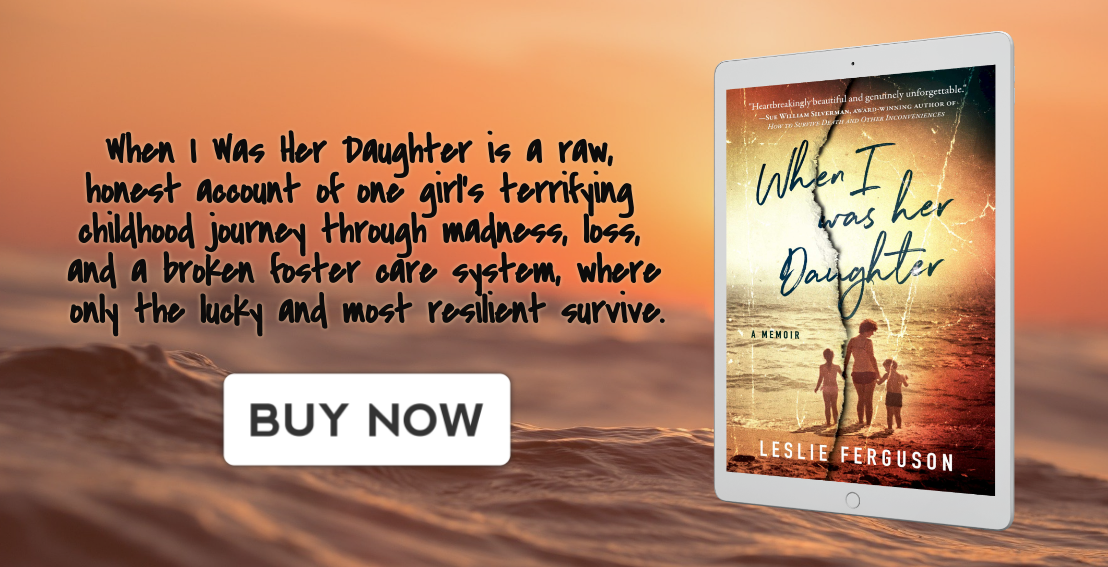 Interview with Leslie Ferguson
What was the hardest scene from your book to write?

Two scenes were particularly hard for different reasons. The scene that takes place in my grandparents' house the night my biological mother tried to kill herself in front of me was the most emotional and gut-wrenching scene for me. I experienced bouts of irritability, sadness, and exhaustion while drafting and revising this scene. At the time, I didn't understand that my migraines and moodiness stemmed from the undertaking of recreating that traumatic event for the page.

Another scene that was challenging was the scene in the third act of the book where I'm angry at my new foster parents (I'm being vague here, and slightly evasive regarding them, to avoid dropping a spoiler on you) and decide to call my aunt to see if I can live with her.

I struggled to recall many of the details of that evening because I had never written about it. While it was an event that held a lot of meaning for me, I couldn't see it clearly. Most of the scenes in the book are drawn from vivid memories. But this scene was fuzzy. The only aspect about it that has stuck with me over the years is the part where my aunt tells me to write down a phone number that turns out to be a child abuse hotline. It hurts my foster mom terribly. I feel guilty for unknowingly misrepresenting how I'm being treated in the home, but I also feel alone, invisible, and completely embarrassed to realize my aunt has misunderstood my pain. To this day, the guilt and despair I had over that still burn.
Why did you choose to write in your particular field or genre?

I think memoir chose me. I had so many complicated emotions about my childhood experiences that whenever I slowed down (and wasn't playing sports, spending time with friends, working, or working out) I needed to write about myself and my childhood in order to at least try to make some sense out of it. Poems were the beginning of that attempt. Then, journaling and writing poems and listening to music became a way to process what I'd been through. It only seemed natural that I eventually discovered I was, essentially, writing a memoir I hadn't planned to write. And here we are.
If you write in more than one genre, how do you balance them?

I go through phases in which I am a heavy poet, dropping a few lines here and there on random pages in whatever notebook or scratchpad seems to be handy. I type lines into my Notes on my phone, often in the dark as a "brilliant" idea comes to me in the final moments before sleep sweeps me away. Then, I think I should do something with them, which forces me to research literary magazines accepting submissions. I revise, edit, revise, edit until I'm satisfied, and then I send a few poems out for publication. Mostly, my poetry gets rejected, but occasionally, I write something an editor appreciates. It is hard for me to juggle an organized poetry schedule of writing, revising, and submitting, in a calm season. Doing it while writing a book seems flat-out masochistic. It usually means the book has to take a back seat for a bit.
What did you enjoy most about writing this book?

Revising is always my favorite part of writing because it lets me see what I wrote and experiment with improving and crafting the story arc, narrative style, voice, character development, and sensory details. I love rereading something I've written once it becomes sharp, solid, and on point. It's where much of the gratification comes...writing is a very solitary and isolating endeavor, so I appreciate these moments of clarity and pride. I also enjoy read-and-critique groups as a part of the revision process because I feel there is always something to learn from the experience and perspective of other writers and readers.
What book that you have read has most influenced your life?

This is such a hard question for me because my list of favorite books continues to evolve, and I believe that books in general have influenced my life--I am a composite of all I've learned and read over the years. I will say that, as far as memoir is concerned, Jeanette Walls's The Glass Castle has greatly impacted my life because I read it at a time when I was starting to see myself as a writer, as someone with something to say and a story of my own to tell. I found Walls's storytelling incredibly powerful. Many who have read parts of my story have told me it reminds them of The Glass Castle, so this beautiful memoir comes back to me again and again. I think there is meaning in anything that emerges as a pattern or a motif in life.
Tell us a little about yourself? Perhaps something not many people know?

I feel like I have intentionally put my entire life on display in my memoir...What's left to tell? Ok, here's one. Diet Dr. Pepper is my favorite soft drink. (I also love Diet Dr. Pepper Cherry and have recently become quite fond of Dr. Pepper Zero Sugar). Not enough restaurants serve it, though, and if a presidential candidate ever endorses it and encourages eateries everywhere to offer it, that candidate will have my vote. I'm joking, but I'm saying it should be a consideration at the very least.
Can you tell us something about your book that is not in the summary?

I used to have nightmares quite a bit when I was younger (I sometimes still do), and the ones I remembered almost always had something to do with a TV show (or a cartoon) or a movie I'd seen. In the nightmare, some element from that visual medium would be altered in a realistic and frightening way. For example, in one very vivid dream, I visited the Wizard of Oz. He projected a flashing image of an electric guitar, which was his answer to what I needed, and the image was accompanied by heavy metal music. But the flash from the screen (in the dream) became a throbbing, fiery sensation in my gut (in real life, as I slept), as if I were literally on fire inside. In the dream, I couldn't figure out why I needed a guitar, and I felt cheated. Looking back, it was probably my anxiety and fear that created literal (real) digestive pain, and my sadness that manifested a belief (in my dream) that what was missing from my life was my ability to change things, to speak up, be loud, and demand to be heard.
About the Author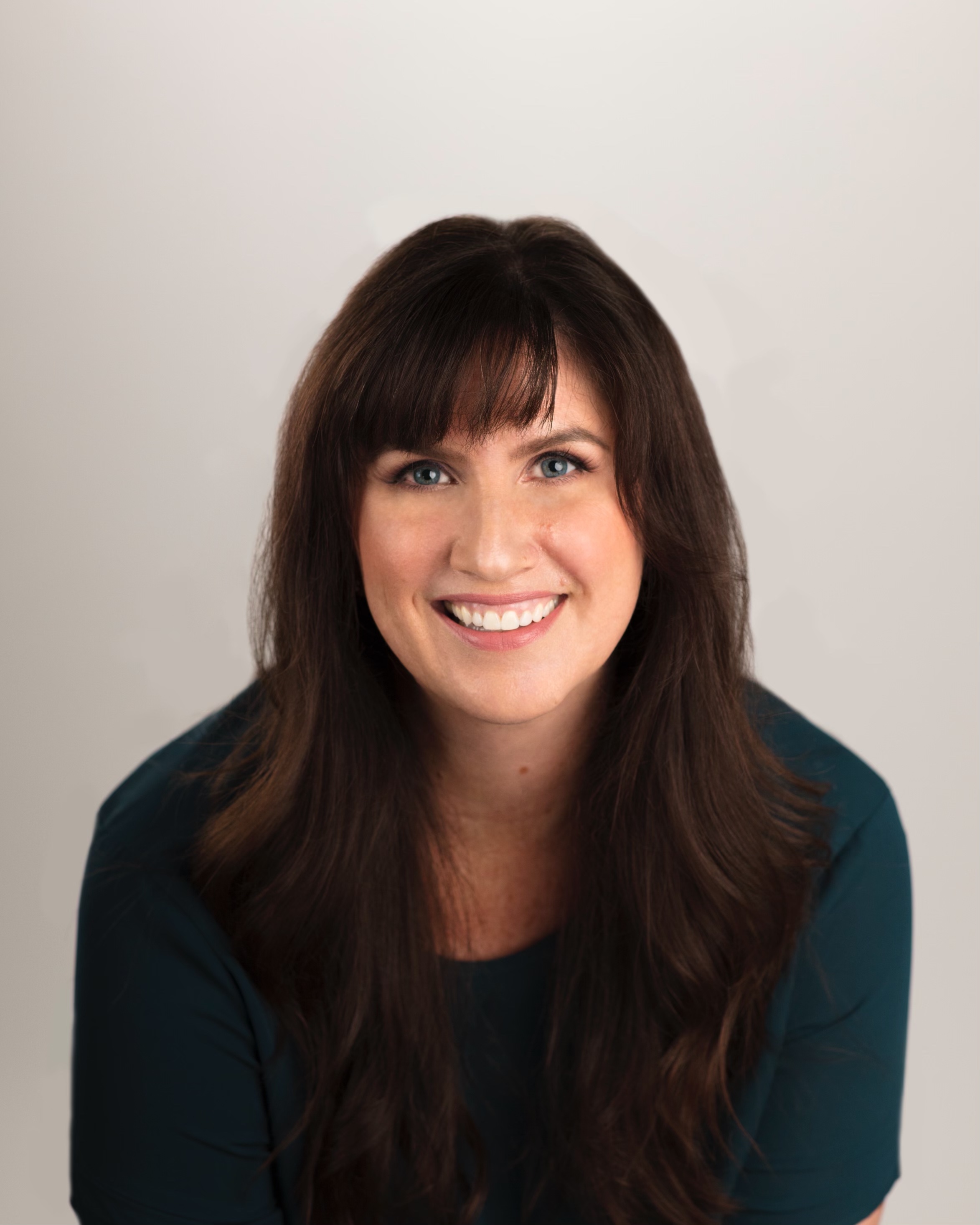 Leslie Ferguson is an accomplished educator, editor, and writing coach. As a youth in foster care, she dreamed about becoming a teacher. She earned her credential at the University of Redlands and returned to her alma mater to teach advanced English before obtaining a master's degree in English literature and an MFA in creative writing from Chapman University. Her work has been published in numerous literary magazines and anthologies. A member of the San Diego Memoir Writers Association and the San Diego Writers and Editors Guild, Leslie is a repeat performer at So Say We All's VAMP! and Poets Underground. She lives in the greater San Diego area with her husband, where she binge-watches coming-of-age character dramas and reminisces about her glory days as an All-American basketball player and collegiate Hall-of-Fame athlete. When I Was Her Daughter is her first book.
Visit the author online at LeslieFergusonAuthor.com.
Contact Links
Purchase Link