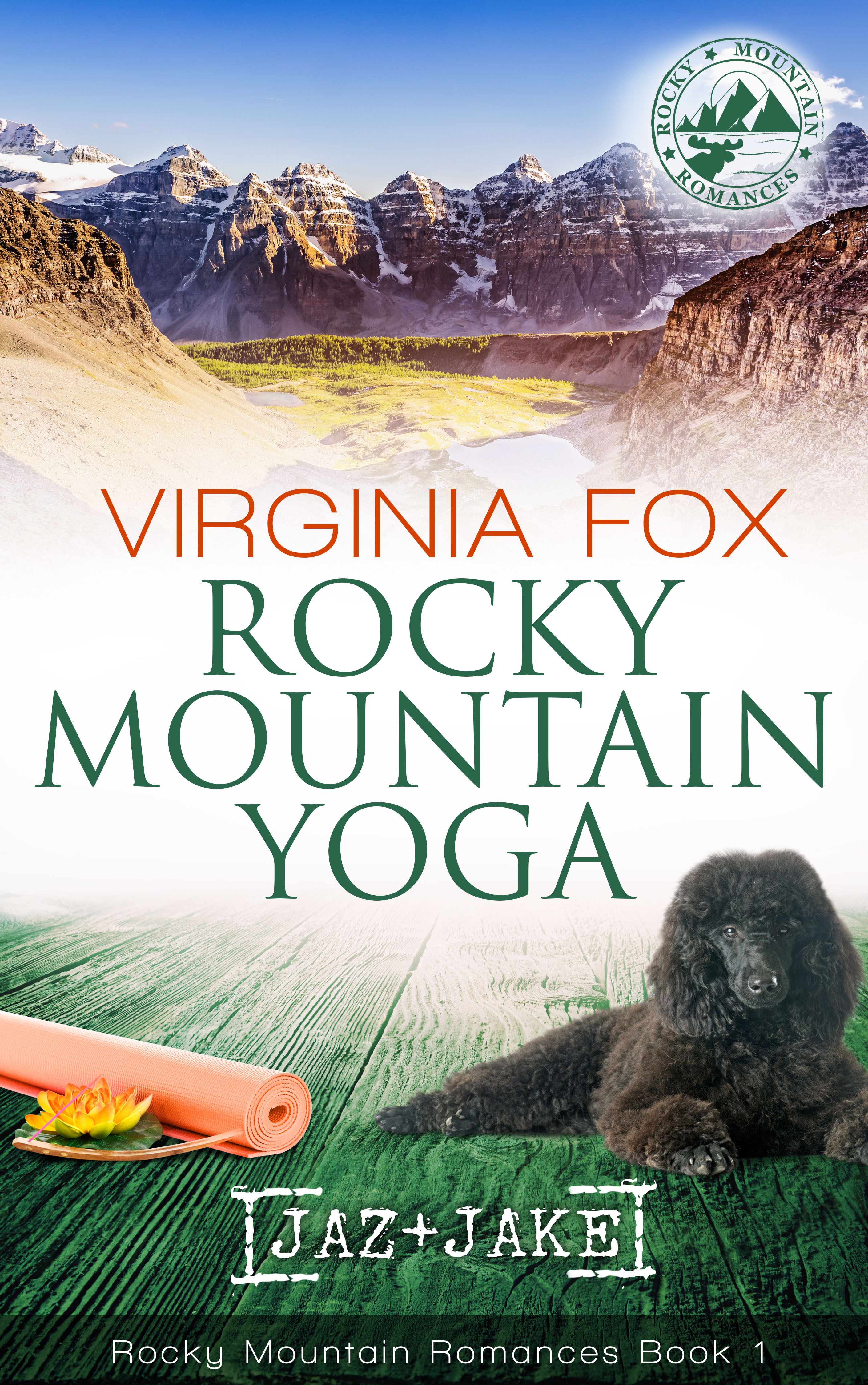 (Rocky Mountain Romances, Book 1)
Romance
Date Published: 11.15.2022
Publisher: Dragonbooks Publishing House
A little romance, a dab of suspense, and a whole lot of fun await you in the first book of the genre-skipping Rocky Mountain Romances series.
What's a big-city girl to do when she finds out her boyfriend is dealing shady business out of the apartment they share in Seattle? She grabs her big standard poodle named Rambo and runs to granny in small-town Colorado, that's what!
The dog fits in just fine, but Jasmine's ways of vegetarian eating and yoga are a bit different for this little mountain place. Meanwhile, the hunky sheriff—single, with a reputation as a player—won't stop poking his nose into Jasmine's past. Plus, he's a bit too fond of the way she looks in yoga pants. Her boyfriend isn't ready to let go, or forget that she knows about his illegal activities. Grandma, the colorful townsfolk, and the pets who populate the town are in for some thrills, chills and romantic double plays until Jasmine sorts her life out. Grab the popcorn!
This is the first book in the romantic, Rocky Mountain Romances series. Set in an idyllic Colorado landscape with a cast of characters who feel like instant friends, the author captures the essence of a life that with stories that mix romance, suspense, some mystery, a whole lotta fun, and lots of pets.
Virginia Fox dazzles with a writing style that brought her thousands of 5-star reviews and bestselling status in the European market. Now it's your turn to revel in it. So pour yourself a cuppa and settle for a real treat.
Will you fall in love with this Rocky Mountain town like Jasmine and Rambo?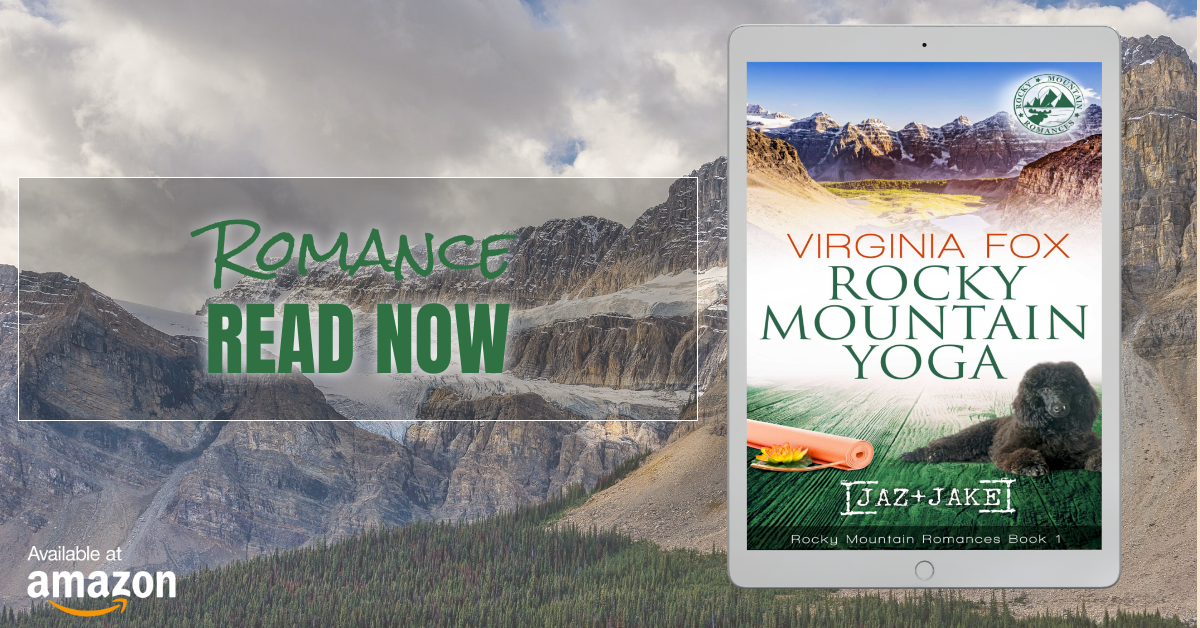 Interview with Virginia Fox
How did you become involved with the subject or theme of your book?
That depends on the theme, there are a couple of themes in my book(s) that justify this question. Women's empowerment, daring women to reach and go for their dreams, overcoming obstacles and going the self-employment route and succeed is something I've been doing my whole grown up life. I think it's only natural that these themes find their way into my books. The same goes for the importance of community. Solidarity. You don't have to be best friends all the time. not at all. But when the going gets tough it is important to know who is unconditionally in your corner and has your back. Most of us probably won't change the world, solve the climatic changes or achieve world peace. But what we can do, everyone of us, is to help making the small world directly around us a bit better. It doesn't take much. To be kind. Attentive. To have a non-judgemental attitude and be open about stuff. Live and let live. That right there is freedom. Oops, I will come down from my soap box now.
What were your goals and intentions in this book, and how well do you feel you achieved them?
This question ties in with the answers to question 1. My main goal was to put all those values into the book, a romance novel, without the reader getting fed up with me preaching. Because that's not the way it's meant. not at all. My goal was actually to deliver a world that gives you a bit of a reprieve from everyday life while reading and diving into the Rocky Mountain Romances. A vacation from the comfort of your couch. Meeting old friends. Well the last one doesn't come into play in book 1. But from book 2 on you will meet old friends everytime you pick up a Rocky Mountain Romance, while getting to know a new couple.
What was the hardest part of writing this book?
Getting used to the new setting after writing other books that took place in Europe.
What did you enjoy most about writing this book?
Building the new world of the series. This was a really enjoyable, fun process that's actually still going on even in book 32…
Where there alternate endings, you considered?
Haha, as if I had a say how a book ends. In the middle of the book at the latest my protagonists take over and like a chronologist in the middle age I only write down what happens. In the beginning I tried to insist on my way. But I gave that up a long time ago.
Can you share some stories about people you met while researching this book?
This is very difficult to answer since it has been 8 years since I've written it in German. So unfortunately no.
What genre of books do you enjoy reading?
I'm not a very particular reader. The most important things are a guaranteed happy end and that the dog doesn't die. I love cozy mysteries, romance suspense, urban fantasy, fantasy, thrillers, paranormal romances, the list is endless. I love witty dialogues and growth in the protagonists as well as a welcoming and/or intriguing setting.
About the Author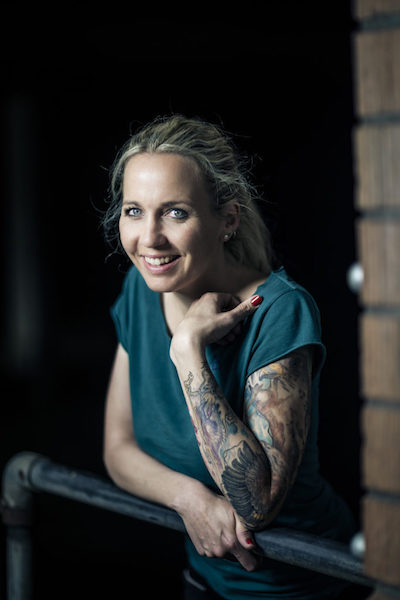 Virginia Fox, born in 1978, was already infected at the age of four with her two main passions: the love for books and texts in all forms and the love for horses.
After reading numerous books and writing various short stories and essays, she started her biggest project to date: The Dragon Sisters trilogy. After completing the trilogy, she realized that the writing virus could not be shaken off.
Contact Links
Purchase Link