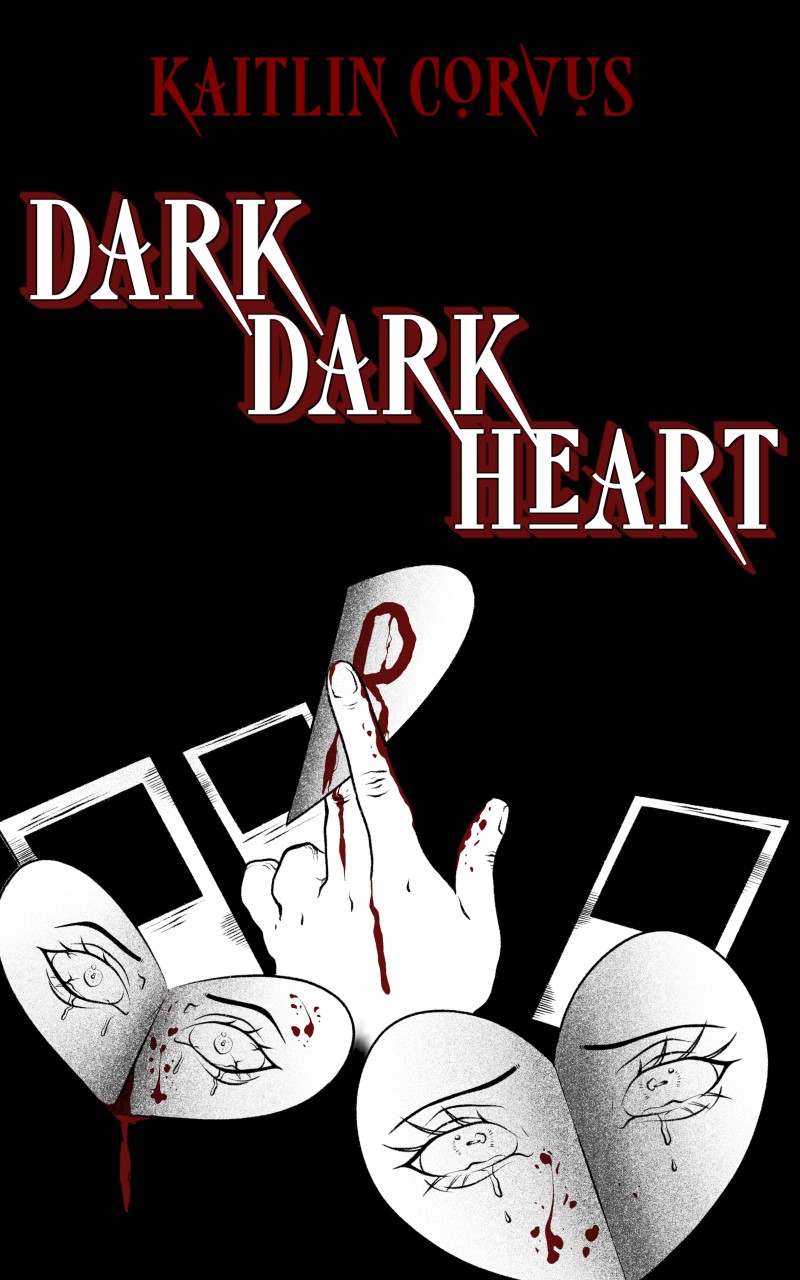 Supernatural Horror
Date Published: 10-30-2022
Publisher: Shadow Spark Publishing
A killer hunts the humid streets of Sadie, leaving a calling card at the scene of each crime: a black construction paper valentine. The victims, each carefully chosen, are left the same way, broken and heartless.
Haunted by the ghosts of the dead, Rina Henley will stop at nothing for truth and justice, but in her quest, she has brought the spotlight to her and now plays a dangerous game of cat and mouse.
Summer Lin, Rina's roommate, thinks of herself as the Vanishing Girl. When things get rough, she can disappear like a ghost herself, and promises Rina she can help her disappear, too. After all, she's been on the fringes for weeks now, to escape the ugliest of truths.
As the summer simmers around them and Sadie is gripped by terror and tangled rumours, twisted love notes and secrets bring Rina and those closest to her to the very brink of destruction.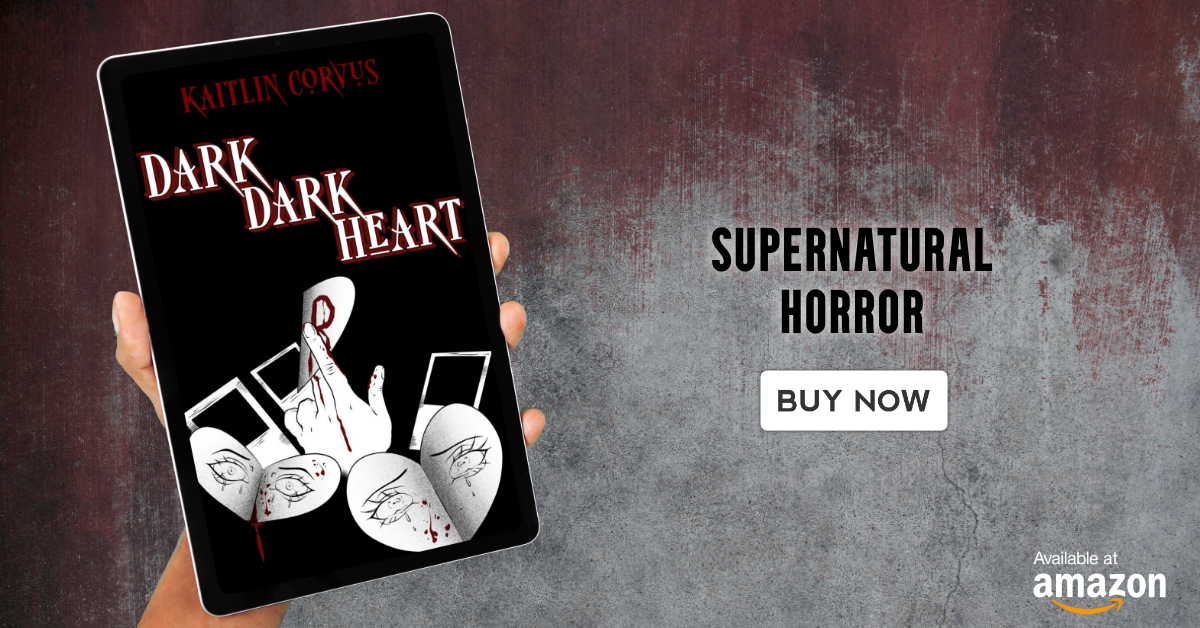 Interview with Kaitlin Corvus
How did you become involved with the subject or theme of your book?

I've always had a thing for murder mystery. Podcasts, books, movies, shows. Add a bit of slaying, a dash of mystery, and you have a recipe for mayhem I find tantalizing.

The supernatural aspect of Dark, Dark Heart comes from my mother. I don't believe in ghosts, but she does, and growing up, I was submersed in that culture, and rabidly obsessed with Rose Red by Stephen King, and (feel free to laugh) Casper, the live action 1995 film, with Christina Ricci. One day, I'm going to write about a great, spooky house full of restless spirits.
What were your goals and intentions in this book, and how well do you feel you achieved them?

Without including spoilers, when I set out to write this book, I wanted to make a character-driven sapphic love story/supernatural horror about a girl so desperate to break free of her abuser, she'd run from the devil she knew straight into the arms of something so much worse. And… well, this story evolved a lot. I fell in love with characters I hadn't been meaning to, motives shifted, and the next thing I knew, Dark, Dark Heart was telling me it was going to be those things mentioned above, but also a lot more. I'm greedy. I didn't just want one villain, or two, or three. I wanted them all, and it shows.
What was the hardest part of writing this book?

Again, without giving too much away, the beginning. Hands down. I still have issues reading it, and I wrote it. I didn't want this story to be one of fear and oppression. Rina survived one of the worst things a person can have done to them. I needed her to be the kind of person that didn't let it define her. In my mind, she reloaded, aimed, and went off with a bang. I needed to convince the audience she did, too.
What did you enjoy most about writing this book?

Sooo I know I said I didn't believe in ghosts, and this remains true, but adding in the specters were the most fun. I love eerie atmospheres and did my best to convey this throughout this humid, stormy book riddled with ghosts and horrid love notes.
Where there alternate endings you considered?

This was one of those books where I started writing it knowing exactly how I wanted it to end. As I said, though, I'm greedy, and I want all the villains, and while writing, I considered many as the Black Heart Killer.
Can you share some stories about people you met while researching this book?

I met a lovely lady named Tara online, to whom this book is dedicated. She's loved this story better than me for most of its life, haha. She helped me edit it, and make it what it is today, and I love her to bits for it.

I also met a woman in a McDonalds one morning, while I was researching. She asked what I was doing, and I told her I was a writer. She said, 'oh, that's interesting. You don't write murder novels, do you? I don't understand people that do that, and often think they're there, planning to kill us. Disturbed!'

We didn't talk after I explained what my book was about 😉
What genre of books do you enjoy reading?

If you've ever read Book of Night by Holly Black, or the Invisible Life of Addie Larue by Victoria Schwab, that about sums my tastes up in a nutshell. Gritty, dark, sultry. Morally grey MCs, villains you wouldn't mind selling your soul to. A bit of magic. Desperation. I like to feel like there's no way out, so when I'm dragged from the mire, the first breath of fresh air tastes sweeter going down.
About the Author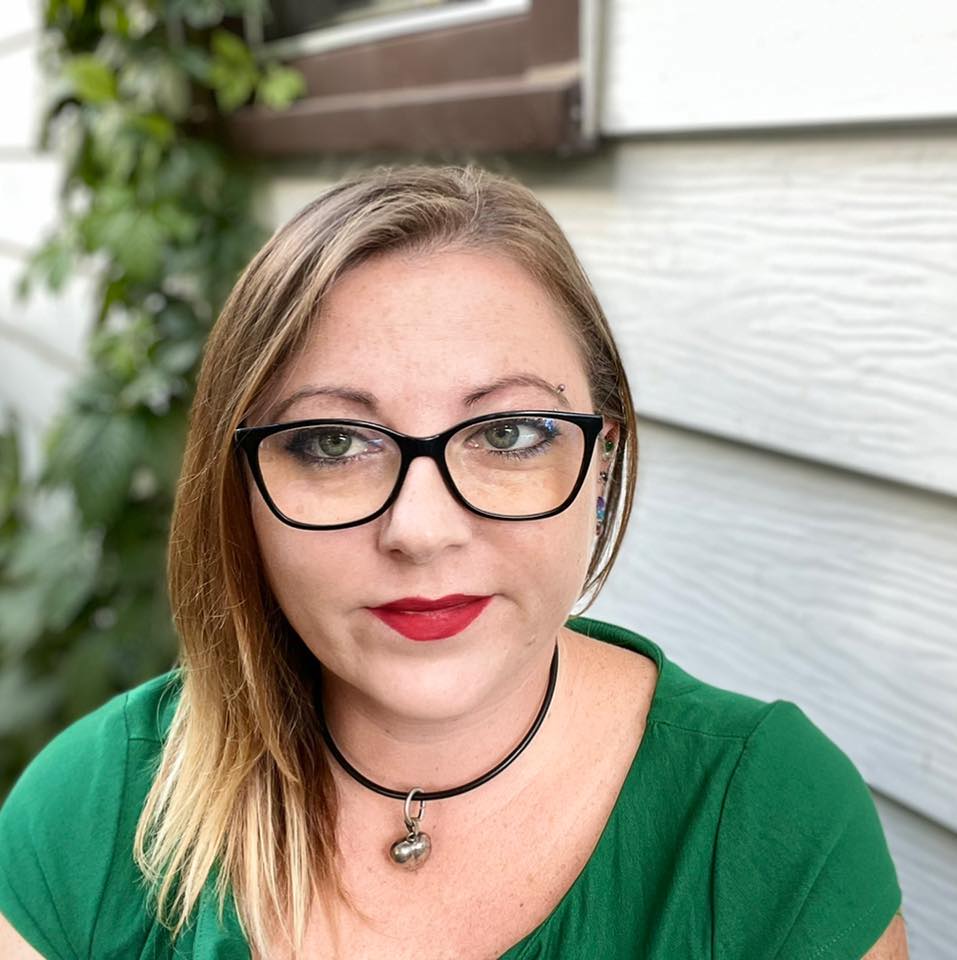 Kaitlin Corvus is from Ontario, Canada. The north holds the best part of her. She writes about nobodies, monsters, and gutter glitter, loves the stars, the deep dark sea, and a good horror mystery.
Contact Links
Purchase Link