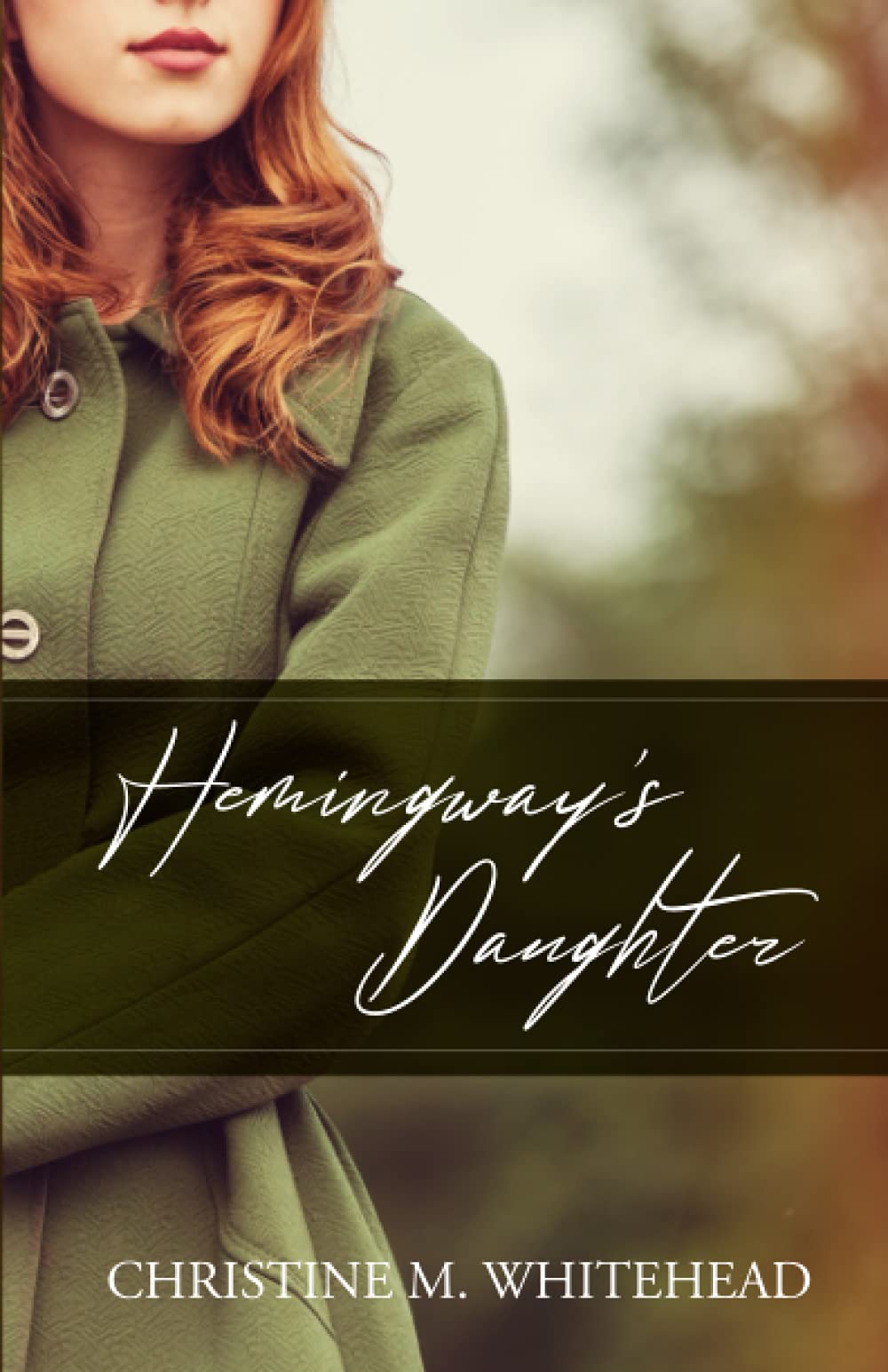 Historical Fiction
Date Published: July 2, 2021
Finn Hemingway knows for a fact that she's been born at the wrong time into the wrong family with the wrong talents, making her three dreams for the future almost impossible to attain. She burns to be a trial lawyer in an era when Ruth Bader Ginsburg is being told to type and when a man who is 500th in his law school class is hired over a woman who is first in hers. She yearns to find true love when the family curse dictates that love always ends for the Hemingways, and usually, it ends badly. And finally, she'd give up the first two dreams if she were able to triumph on the third. She longs to have an impact on the only thing that matters to her father: his writing. To accomplish that would require a miracle. All three dreams are almost impossible, but it's the "almost" that keeps Finn going. Ernest Hemingway had three sons and ached to have a daughter. This is her story.
Interview with Christine M. Whitehead
What inspired you to write this book?
I've been an amateur student of Ernest Hemingway since I was 23 years old when I read Aaron Hotchner's book, Papa Hemingway. The anecdotes, the Cuban locales described, and the zest for life that Hemingway exhibited in that book captured me completely. I'd read The Old Man and the Sea like everyone else in 10th grade and didn't really care for it. While Aaron Hotchner had his own spin on Hemingway lore, his book ignited in me an interest in knowing more about this man who had so much humor, love of life in all its aspects, but who also had a dark side. I needed to understand how Hemingway, who lived so robustly and who had such fame and talent, could kill himself.
After Hotchner's book, I read all I could about Hemingway, starting with Princeton scholar Carlos Baker's seminal biography published in 1968. One of the things that people who just read Hemingway novels probably are not aware of is how funny he was. His books and short stories are decidedly not funny, but his letters can be very humorous. (He'd asked that they never be published, but his estate published the first of many volumes beginning in 2011.) In his personal life, he had endless nicknames for friends and family; he was a spot-on mimic; he'd use foreign phrases that he'd twist into something all his own. Letters to F. Scott Fitzgerald, to his wives, to Max Perkins, to Charlie Scribner, to John Dos Passos, to Marlene Dietrich, and to the other women and friends in his life are jammed with history, droll comments, truths, half-truths, and philosophy. They are great reading but also give a flavor of the rhythm of Hemingway's use of words in conversation, his half sentences, his made-up words, and his sense of fun, which often was self-deprecating but just as often was at someone else's expense.
Hemingway had three sons: Jack (Bumby), Patrick (Mouse) and Gregory (Gigi), the latter two from his second marriage to Pauline Pfeiffer. Hemingway always hoped to have a daughter but never did. The concept of inventing a daughter who might deal with him differently than his sons did and who might have softened some of his edges attracted me. His relationship with Jack and Patrick was good. With his son, Gregory, who revealed in his early twenties his transgender tendencies, the relationship became fragile for reasons obvious and a few less obvious. A daughter, however? How would he deal with her challenges? Would he stifle her or encourage her independence? Would he be discomfited with her potential sexuality or would he encourage openess? He was after all at heart a mid-western boy who went to First Congregational Church every Sunday with his family until his late teens. And how would a daughter react to a father who was known as the ultimate in masculinity and who was celebrated world-wide as "Papa" and who called the many women he liked "daughter?" How might she impact his writing? And more importantly, how might they have changed each other?
Can you tell me about the book?
While Hemingway's Daughter deals with Finn Hemingway's struggles to earn her father's attention and admiration, it is really primarily about yearning. Just as Hemingway yearned to have the powers he had when younger, and each wife was a reach for something new and more "vigorous," Finn yearned to be a trial lawyer, and to find true love, and to be important to her father—all of which felt impossible but that didn't keep Finn from going after them—and get them. It also is about the struggle women today still fight to overcome their culture or work within their culture to achieve unexpected but compelling goals that they are driven toward.
In my novel, I tried to illuminate sides of Hemingway that may not be well known to readers. He was complex whether you liked him or hated him. Trying to reconcile his love for his animals with his affinity for bull fighting, trying to make sense of his stalwart loyalty to certain friends while he "bit the hand that fed him" as to others, trying to understand his buoyant genius set against bouts of extreme depression, and trying to blend the confidence he radiated in his talent with his massive insecurities, and then toss in a hefty dose of alcoholism—and, you have a complicated stew. And yet, by all accounts, his children, except Gregory later in life, adored him and couldn't get enough of him. He was technicolor to them and, as his son Patrick once said, "Being with Papa was like going to the best circus in the world." All of it can't be reconciled, but perhaps it can be better understood. And who isn't a combination of light and dark. We all are so it is very relatable.
What did you learn when writing the book?
Being close to someone famous comes with a large dose of difficulties. That fame and infamy are challenges to live with but also tough to push away without making peace with it all. I also learned more about the almost impossibility of women being lawyers in 1950, a surprise to me given the sheer impenetrability of the closed club men had on law in those times.
What surprised you the most?
How much fun it was to write Finn and slot her into Hemingway's life. Hemingway's extremes of behavior from gentle and sweet to mean and nasty was startling but fun to work with.
What does the title mean?
Self-explanatory.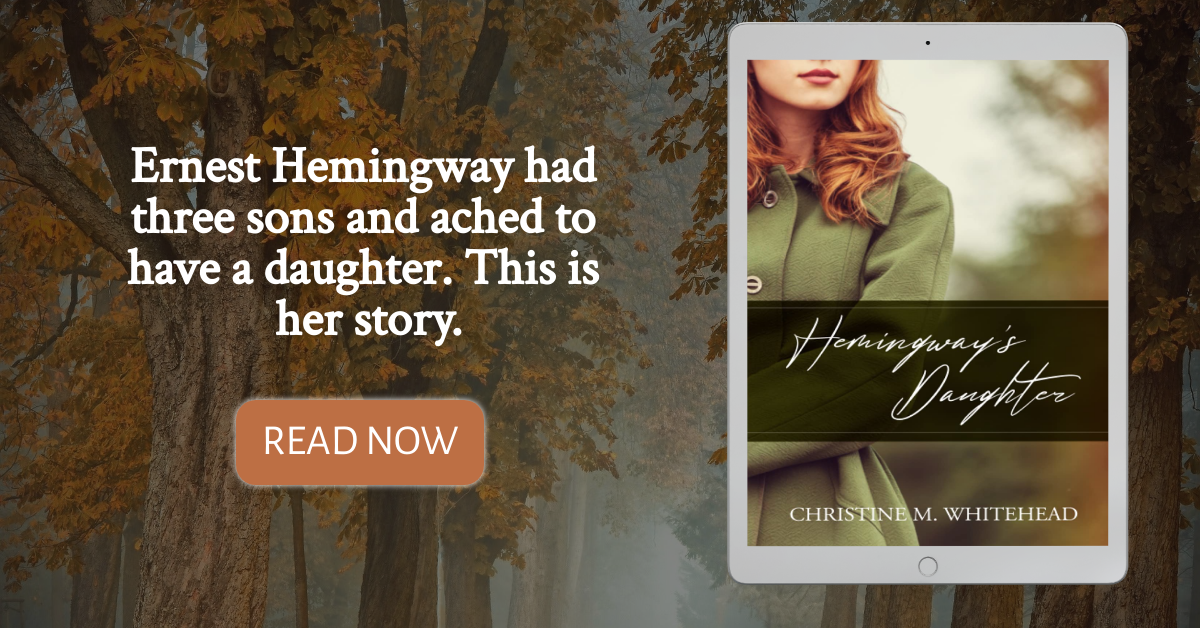 About the Author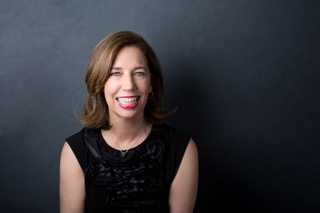 I get my best ideas in the barn as I groom my horse, Nifty. The dogs keep a careful distance as I lift a hoof, scrape it out, then move on to the next one. The repetition soothes me. I begin to dream about women like me, women on the edge, restless women who still want to trust that there is love out there, and that being sentimental is not always contemptible, and that good men are not so hard to find if you keep slogging along, seeking a melody to fit your words. So that's who and what I write about: restless women searching.
Contact Links
Purchase Links