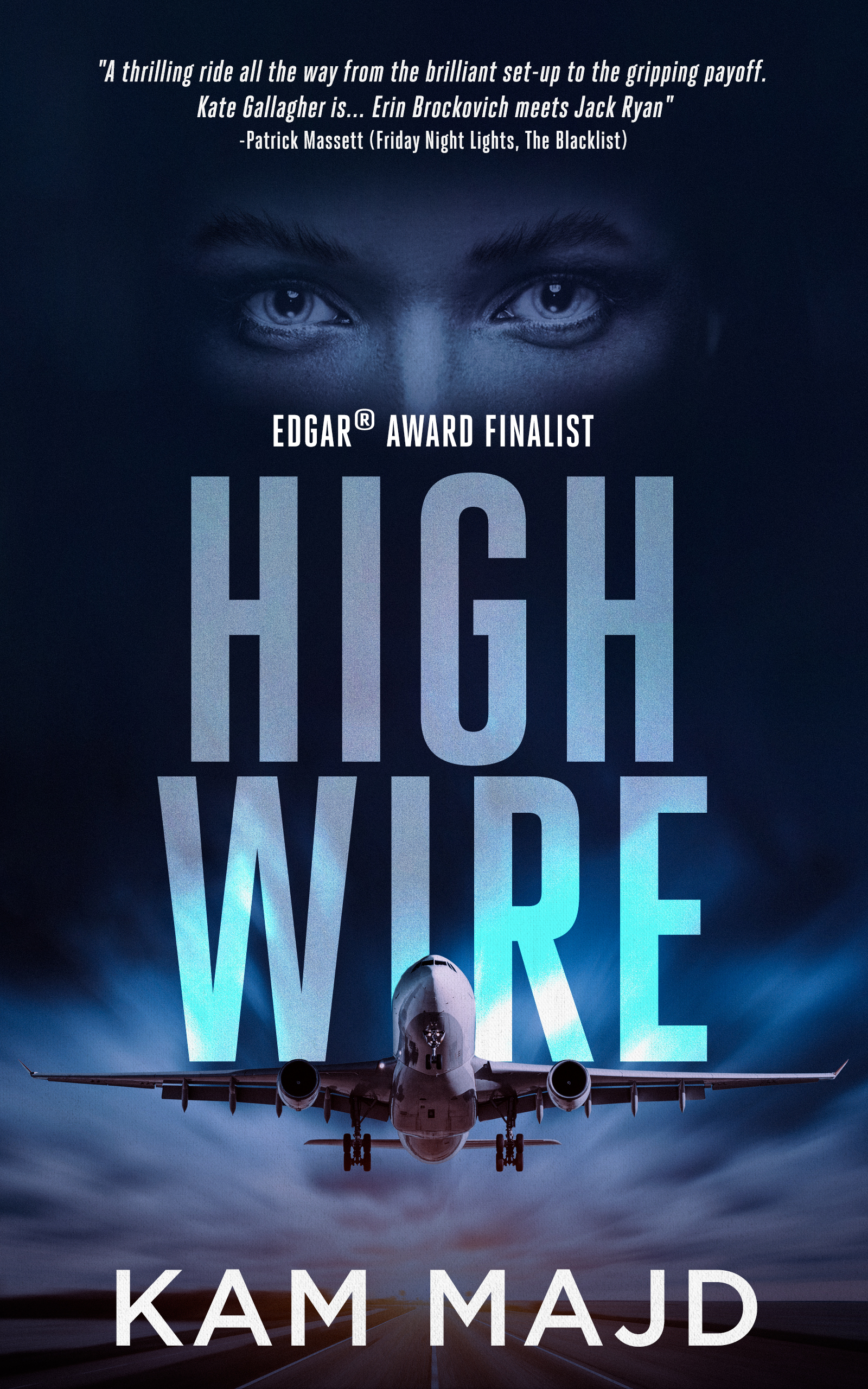 Thriller
Date Published: March 13, 2023
Publisher: ‎ Mindstir Media
A WOMAN STANDS ACCUSED
BUT THE COST TO PROVE HER INNOCENCE
MAY JUST BE HER LIFE
"Absorbing and seductive." - Publishers Weekly
"Plane riveting...like (Grisham and Crichton's novels)." - New York Post
Captain Kate Gallagher has a plane to land and a daughter to get home to. But first, she's got to contend with a confrontational co-pilot, blizzard conditions, and something far more treacherous-a plane contaminated with a lethal computer virus. When the controls refuse to respond to her commands, she has two choices: Turn the plane around or trust her instinct.
One day later, the world's press is picking through the mangled remains of Flight 394 and crying pilot error. To clear her name, Kate must endure humiliation and blame, and the risk to herself and her family, until she comes face to face with the madman who created the virus. There, she uncovers a shocking conspiracy that has already zeroed in on a new target: another plane, another deadly disaster.
With only seconds to save the 262 passengers on board, Kate Gallagher will fight her way back into the pilot's seat and up into the air, in a life-and-death race against time, and a computer virus that is wired, running, and ready to kill again. And the price for saving all those lives may be only one... hers.
"Satisfying and credibly suspenseful." - School Library Journal
"A thrilling ride all the way from the brilliant set-up to the gripping payoff." - Patrick Massett (Friday Night Lights, The Blacklist)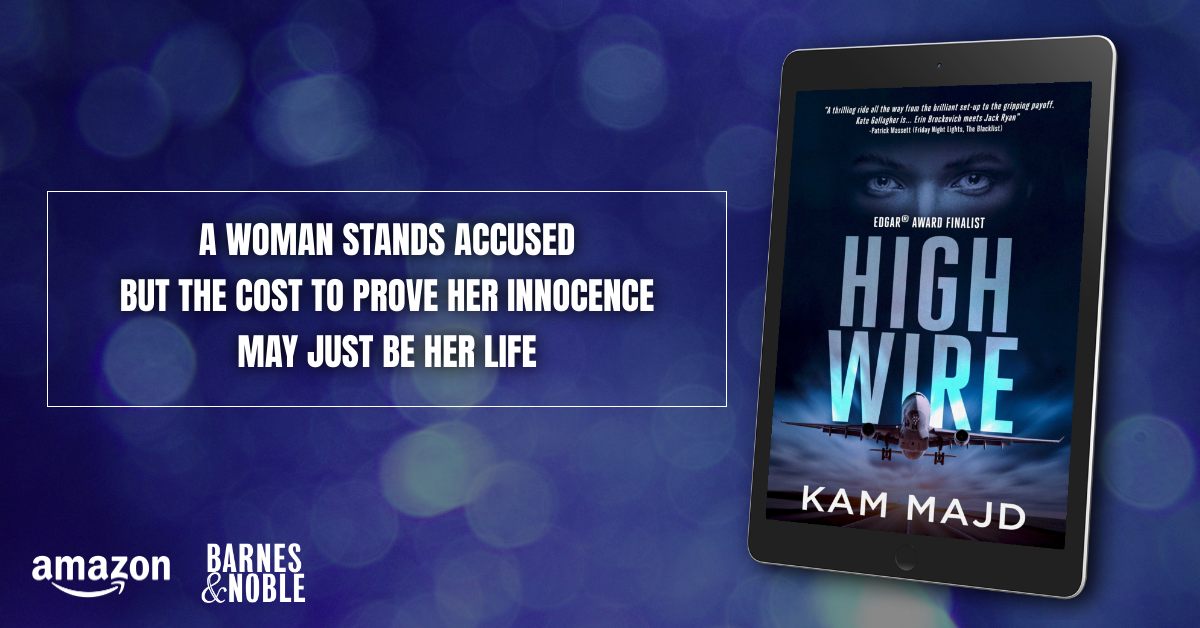 Interview with Kam Majd
Tell us about your book?
High Wire is about an airline captain who is blamed for a crash in which six people die. It begins with the last few minutes of flight 394 into Kennedy. All captain Kate Gallagher wants to do is land and get home to her daughter. But first she has to deal with blizzard conditions, a confrontational copilot and something far more treacherous... a lethal computer virus that has already contaminated her plane. When the controls refuse to follow her commands, she has tow choices; follow her training or her instinct.
The next day as the investigators and the media pour over the mangled remains of flight 394, attention is focused on the captain who was hired a decade earlier, when the airline was under the threat of a federal discrimination suit. Now, with the phrase "She was no Sully," following her name in the media, Kate has to endure humiliation and blame, uncovering the worlds of technology and corporate greed, until she comes face to face with the madman who created the virus. There she learns that he has contaminated another plane halfway over the Atlantic, with no chance of surviving unless she does the unthinkable. With the whole world watching, Kate becomes their only hope. And the price of saving all those lives, just one... hers.
What is the PRIMARY benefit, above all others, that your potential reader will gain from reading this book?
There are plenty of factual data and real life experiences the readers will enjoy. How aviation and technology has advanced, for example. How much safer air travel is. But also some of its vulnerabilities.
I can tell you that the reader will see what it was like in the real cockpit when things go wrong, and in particular, some of the challenges that a woman could have experienced in a very male dominated world.
If you had to compare this book to any other book out there, which book would it be?
I will tell you the book that got me started in the writing business. It was John Grisham's The Firm. I loved the characters, the speed by which the pages went by, the David and Goliath theme.
In a lot of ways High Wire is similar to that. Kate Gallagher is a young, attractive woman who has overcome incredible odds to take her place in a massively male dominated environment. She has had to not only do the job that is expected of every airline pilot, but go way beyond by having to prove herself over and over again. And when she finally takes the left seat as the captain, she finds herself in the fight of her life.
Hundreds of thousands of books come out every year. Why should someone buy THIS book?
High Wire is not just an accurate portrayal of aviation and technology. They will get the benefit of seeing things from the perspective of someone who has spent 44 years in the cockpit with 35 of those at a major airline.
But High Wire is also a story of the human spirit and a first generation immigrant trying to find a place she can fit. Being an Iranian in the cockpit of American Airlines (and I believe the very first one), there too, I am speaking from first hand experience that should feel different than elsewhere.
Who is your target audience?
I thought the target audience were men, because the book is a thriller that delves into the world of aviation. But the story is also about three generations of women with our protagonist being a young widow, so women seem to like it equally. I also thought it was an adult read, until it was recommended by high schools for reading. I guess I would say the audience is wide.
Did your environment or upbringing play a major role in your writing and did you use it to your advantage?
Absolutely. One thing that attracted me to the character was her first generation immigrant background. I wanted the character to feel alone in her fight to clear her name. I asked myself how I could do that. And like any other time when you are not sure of an answer, you go home, where things are familiar. So that's what I did.
Tell us your most rewarding experience since publishing your work?
The letters from readers. It's always the letters. I received one from a service member stationed in Korea who told me how much the book helped her get through her first days of her deployment. I got another one from a mother in Sweden, saying how much she hated me for keeping her son up all night. The ended the letter saying, she was planning on being up that night herself to read the book.
The letters are always so humbling and so gratifying.
How would you describe your writing style?
I like to write simple, easy to read books. For one thing I enjoy this. For another, I do not have nearly the skill to write a literary novel.
Are your characters pure fiction, or did you draw from people you know?
A little bit of both. I have tried to create characters that are interesting, but in my life like everyone else's there have always been a few people worth mentioning.
Are you more of a character artist or a plot-driven writer?
Also both. The plot of the story fascinated me. Aviation is so much safer today because of automation and systems backups to the backups. But all these backups are created to offset mechanical failures. I thought to myself, what if the computers doing the automation, are programmed to believe the information they are receiving is correct, when it is not. In other words, when the computers don't realize there is a failure. And that is how the idea of a computer virus was born. But then came the question of how should the story be told, and that was all about character.
What do you hope to accomplish with your book other than selling it?
I want people to enjoy it. I want people to get lost in it, and escape at least for a little while all the things they want to escape. And God knows there is so much of it right now.
How can our readers get in touch with you? (List your Website URL, Social Media links, and Email)
Instagram: https://www.instagram.com/kammajdbooks/
Facebook: https://www.facebook.com/KamMajdBooks
TikTok: https://www.tiktok.com/@kammajdbooks
Twitter: https://twitter.com/KamMajdBooks
Where can our readers purchase your book? (List different outlets with the link to your book)
Amazon:
About the Author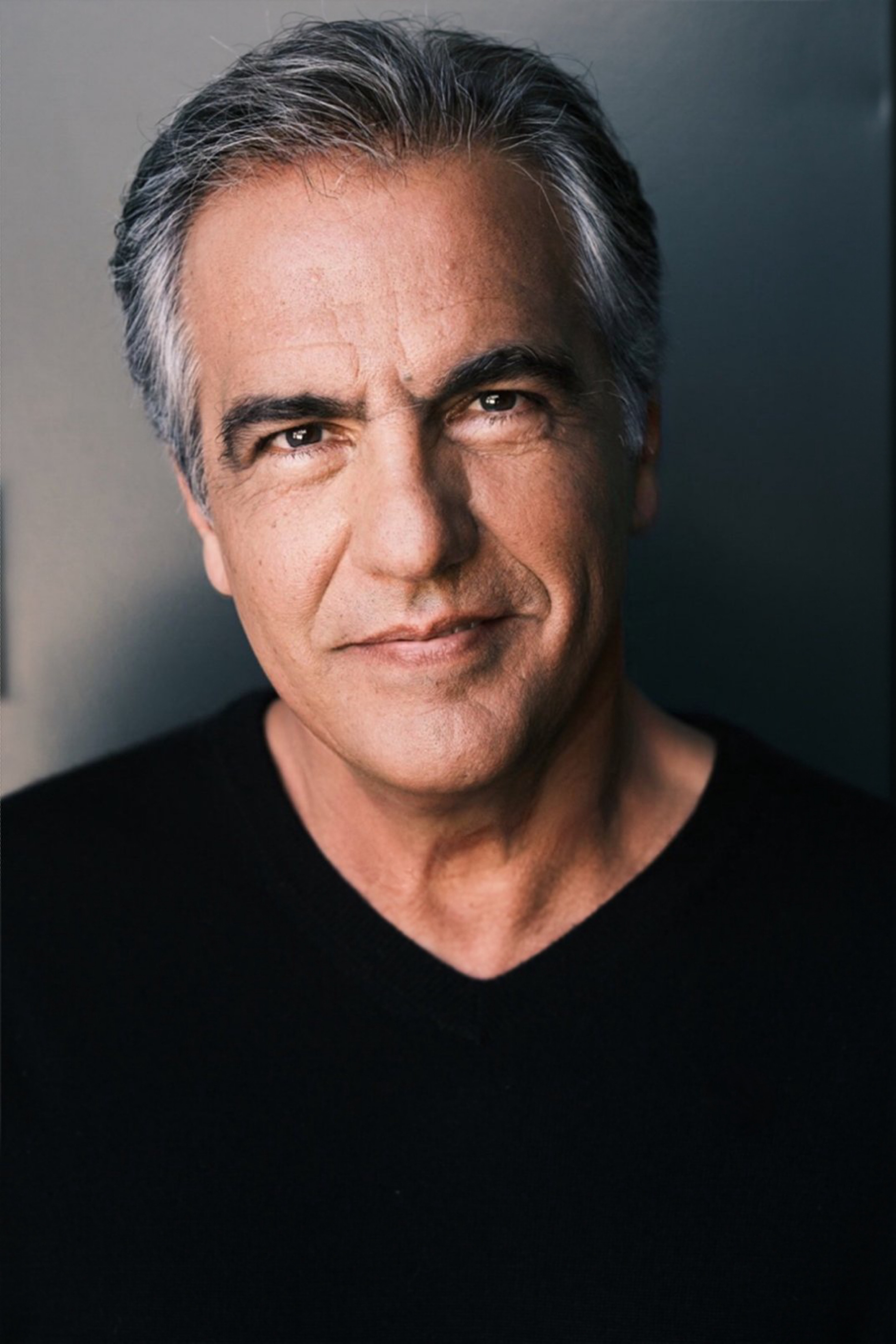 Kam Majd is an Edgar® Award-nominated author of character-driven, edge-of-your-seat suspense novels. He has climbed in and out of cockpits for 44 years, 35 of which have been at American Airlines, with his most recent position as a 777 captain. Born in Iran, and educated around the world in India, England, and the United States, Majd and his wife Lori now live in Southern California with their two daughters, Megan and Sydney, nearby.
Contact Links
TikTok: @KamMajdBooks
Purchase Link