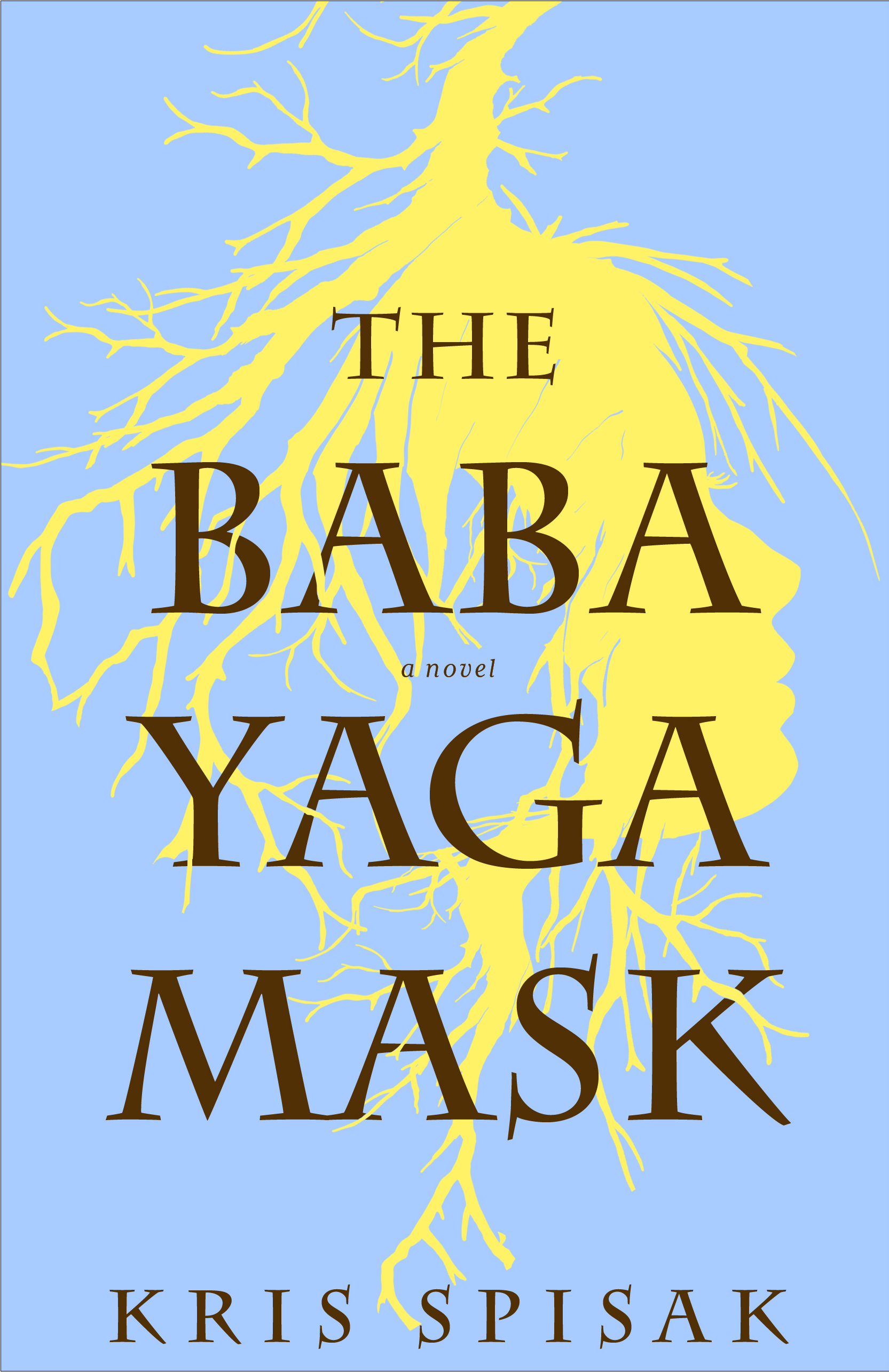 Women's fiction/historical fiction/folklore
Date Published: May 9, 2023
Publisher: Tantor Media
Narrator: Allyson Voller
Run Time: 10 hours
When their Ukrainian grandmother is lost on a trans-Atlantic Flight, two sisters are swept into a quest across eastern Europe to find the woman who had always told more tales than truths.
From Poland to Slovakia to Hungary and beyond, Larissa and Ira navigate the steps of Ukrainian folk dance, the cliff-side paths of Slovak Paradise National Park, and the stark realities of war, folktales, and feminism, all for the sake of chasing who they're starting to believe is a true Baba Yaga. Understanding their family's roots has never been more clear.
The setting's mythic properties drift like ghosts in the humid air, hinting of the folktales the sisters whisper like codes of bravery. The nesting dolls they discover reveal how each woman becomes stronger when tucked one, within another, within another—forgetting lies and truths to seize upon history, love, and the familial traditions that have shaped them into who they are together.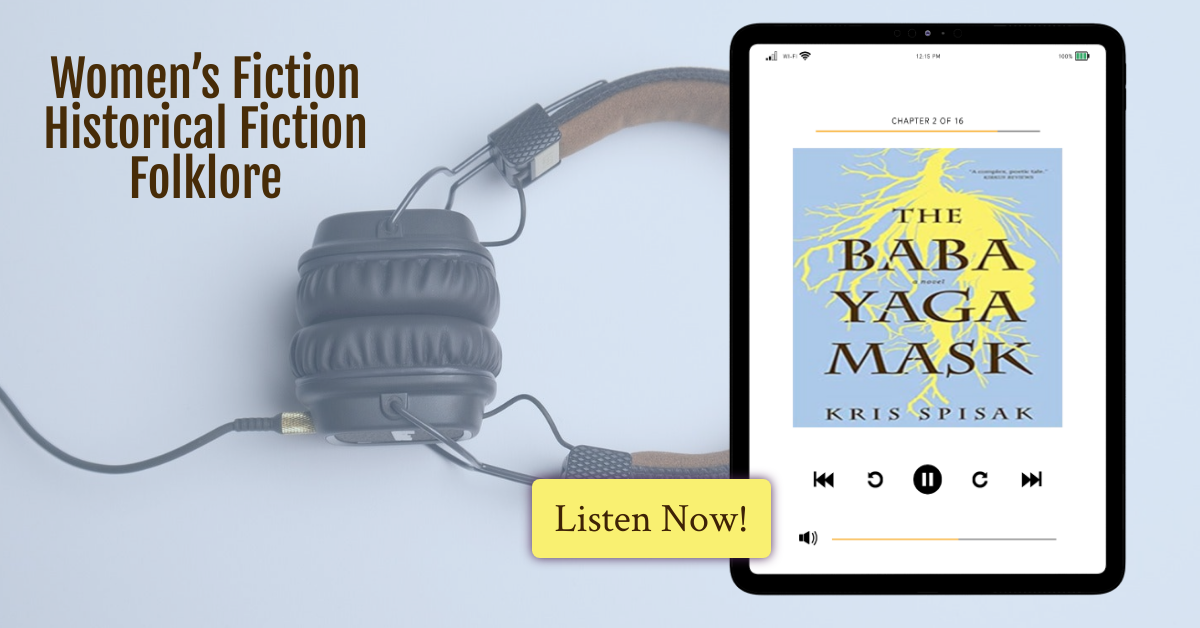 Interview with Kris Spisak
How many books have you written and which is your favorite?

At the moment, I have four books published with a fifth coming in late 2024. Everything I write centers on the idea that well-written words and well-told stories can change the world. In fiction, like The Baba Yaga Mask, we see how stories from one Ukrainian family's past as well as the folktales whispered through generations have impacted two sisters as they grow into the women they are still becoming. In my non-fiction, the same mission is present, though it's a direct empowerment for the reader themselves—for who among us isn't a writer and a storyteller (for everyday tasks, for business, or for play)? Get a Grip on Your Grammar, The Novel Editing Workbook, and The Family Story Workbook are all resources for sharpening our pencils and our potentials.

How can a writer ever choose a favorite? My favorite is whichever one happens to be in a reader's hands or on a reader's mind.




If you're planning a sequel, can you share a tiny bit about your plans for it?

While not direct sequels, The Baba Yaga Mask will be followed by definitely one, and hopefully two, related titles. I have been fascinated by how little many seem to know of this Eastern European folktale witch, Baba Yaga, yet she seems to appear everywhere in pop culture lately—from John Wick to Puss in Boots. My next book returns to non-fiction as an examination of Baba Yaga's history, her mysticism, her feminism, and how her stories have ripple effects and lessons to share in the present day. Becoming Baba Yaga: The Eastern European Witch Colliding with Modernity is coming from Red Wheel / Weiser Books in the fall of 2024.

As for new fiction, one of the sisters of The Baba Yaga Mask, will return in a new novel hopefully coming soon thereafter. However, rather than Eastern European folktales shaping the contemporary/historical dual timeline, Alice's Adventures in Wonderland will be a guiding force in this new tale.




Do you want each book to stand on its own, or are you trying to build a body of work with connections between each book?

Each of my books are technically stand-alone; however, readers who know my body of work will see the connected threads.




How did you come up with the title for your book?

Who among us hasn't had a moment where we've wanted to hide behind a mask, whether to disappear or to hinder recognition? And for a woman who grew up during the horrors of World War II in Ukraine, with the fight for Ukrainian independence in her blood, who became a grandmother across the ocean from her birthplace—what if that woman had an obsession with a folktale character (Baba Yaga) she's known her whole life? These elements are the essence of Vira, who at ninety-plus years old steps off a plane and disappears. The masks we put up to face the world, whether a mask of an old folktale witch or otherwise, become a story thread that lingers through her granddaughters' desperate search for her across modern-day Eastern Europe.




How long did it take you to write this book?

I began writing this book in 2014, and if you know recent Ukrainian history, you'll see the connection. If that sounds like forever ago in terms of a writer's life, it's true; however, my first three books came out as The Baba Yaga Mask slowly found its way in creative bursts and lulls.




What does the title mean?

(I believe I accidentally combined this question with the one above!)




What did you learn when writing the book?

Discovering where the family tales told from my grandparents' lips merged with world history was the most fascinating part of this project for me. I grew up hearing World War II stories, not from history books but from survivors whose family—my family—was ripped apart. I've known of the pride of Ukrainians, the nationalistic spirit and fight for their own country since I can remember. I've known the history of Ukrainian independence movements like I've known Ukrainian songs and folkart traditions. My entire life I waited for the history class that would touch on this aspect of World War II, where Ukraine was torn between invading forces on two sides, yet it never came. Writing The Baba Yaga Mask sent me fact-checking what I remembered against the historical record. The depth I found not only matched what I knew but expanded my respect and awe for what lingered in my blood and for the Ukrainian diaspora across the world.




What surprised you the most?

Intertwining the tales of three fictional women, of Vira (as a teen in 1941 Ukraine) and of her granddaughters (Larissa, a meticulously organized young mother, and Ira, a free spirit– both in the modern day), let me play with different voices and personalities; however, each character took on such a presence in the writing process itself that unplanned actions arose from each of them. A writer can outline or have a rough idea of how characters move from point A to point B, but sometimes the characters take over the storyline. Each of these women did in turn, and their plans were sometimes better than my original intention.
Have you ever killed off a character your readers loved?

Well, I suppose readers will have to read my work to see!
What do you do to get inside your character's heads?

Writing a purely imagined character can sometimes fall flat. Many of my characters are drawn from specific moments or memories of my own life. What if who I was in that exact past moment was who I was always? We've all had moments that felt out of character. Why not lean into that? What would my life be if I was truly and purely the person in that singular instance? Is this saying that I am Vira or Larissa or Ira? Not at all. Have I experienced what they go through? Nope. But tapping into my own reality then pushing those experiences into extremes I've never experienced allows for possibilities of depth and connection can work well for me as a creative.
Further notes:
Website: https://kris-spisak.com/

Instagram: @Kris.Spisak

Facebook: @KSWriting

Twitter: @KrisSpisak

Bio: https://kris-spisak.com/bio/
About the Author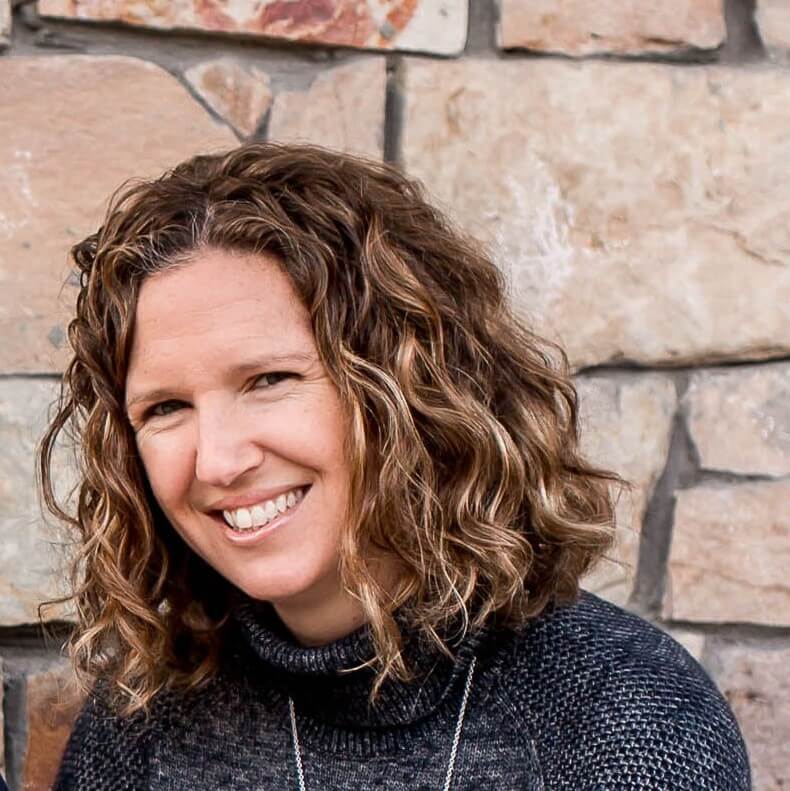 Author and professional editor Kris Spisak has been spotlighted in Writer's Digest and The Huffington Post for her work to helping other writers. Her non-fiction books include Get a Grip on Your Grammar: 250 Writing and Editing Reminders for the Curious or Confused, The Novel Editing Workbook, and The Family Story Workbook. Spisak's background and her own family experience in the Ukrainian diaspora add weight to her fiction debut, The Baba Yaga Mask.
Contact Links
Purchase Links