Middle Grade Mystery
Date Published: 3/9/21
Publisher: Acorn Publishing
The ghost haunting Wisteria Gardens Antiques appears to be a charming and loving mother who can't stand the thought of being separated from her son.
But appearances can be deceiving.
The Ghosties are moved by her expression of devotion, until they discover the truth. Her attachment to the real world has nothing to do with love.
As the teen ghost hunters struggle with the case, Althea's determination to stay threatens their very lives. Will Pekin, Scout, and Amber convince the ghost to move on before it's too late?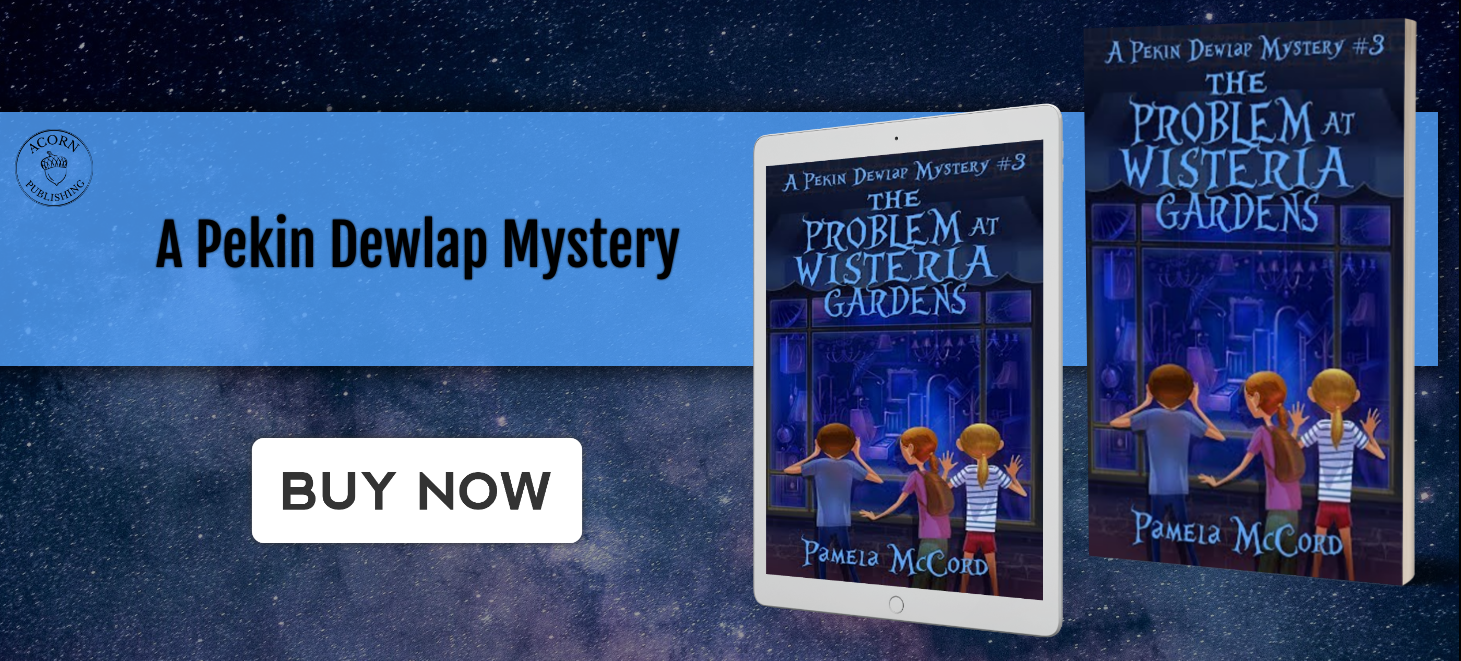 Interview with Pamela McCord
For those interested in exploring the subject or theme of your book, where should they start?

It's a ghost story for kids, so you don't need to get too deep. Most Google searches for ghosts would probably turn up more series stuff.
How did you become involved with the subject or theme of your book?

I've always liked ghost stories, and I've always liked Nancy Drew and Trixie Belden mysteries.
What were your goals and intentions in this book, and how well do you feel you achieved them?

To add to my Pekin Dewlap series. I like this one because I learn more about the Ghosties with every book.
Anything you would like to say to your readers and fans?

I don't know if I should admit this or not, but I realize that some think my characters feel younger than their 15-16-year old selves. Here was my dilemma: I wanted the kids old enough that their parents gave them leeway to start a business and I wanted one of them to be old enough to drive. But I wanted the innocence of kids from earlier times.
What did you enjoy most about writing this book?

Watching the story unfold. Figuring out how to unfold it!
Can you tell us a little bit about your next books or what you have planned for the future?

I seem to write ghost stories. I didn't start out thinking this would be my path, but it's what interests me. I have two novels I'm currently writing. One is finished. I mean, the entire story is there, but I need to do the whole editing thing. The second is only 10,000 words so far. I've got a little work (or maybe a lot of work) to do on that one. They're both ghost stories for adults. I have a few more completed novels, but none of them has even started the publishing process yet.
How long have you been writing?

I started my first novel in 2013.
Can you tell us a little bit about the characters in The Problem at Wisteria Gardens?

The three Ghosties are Pekin, Amber and Scout, who you might be familiar with from the first two Pekin Dewlap books. Pekin and Amber are 15 and Scout is 16, all high school students. Then there's Mildew Willingham, a friend who bears some resemblance to Tangina Barrons, the tiny medium from "Poltergeist." There's Matt, their Type-A client who has a ghost in his antiques shop, and Althea, the ghost. And Miranda, their ghost friend who's an unofficial Ghostie.
If you could spend the day with one of the characters from The Problem at Wisteria Gardens, who would it be? Please tell us why you chose this particular character, where you would go and what you would do.

I think Mildew Willingham. I'm totally fascinated with her ability to communicate with ghosts, and I'd love to learn how she does it.
About the Author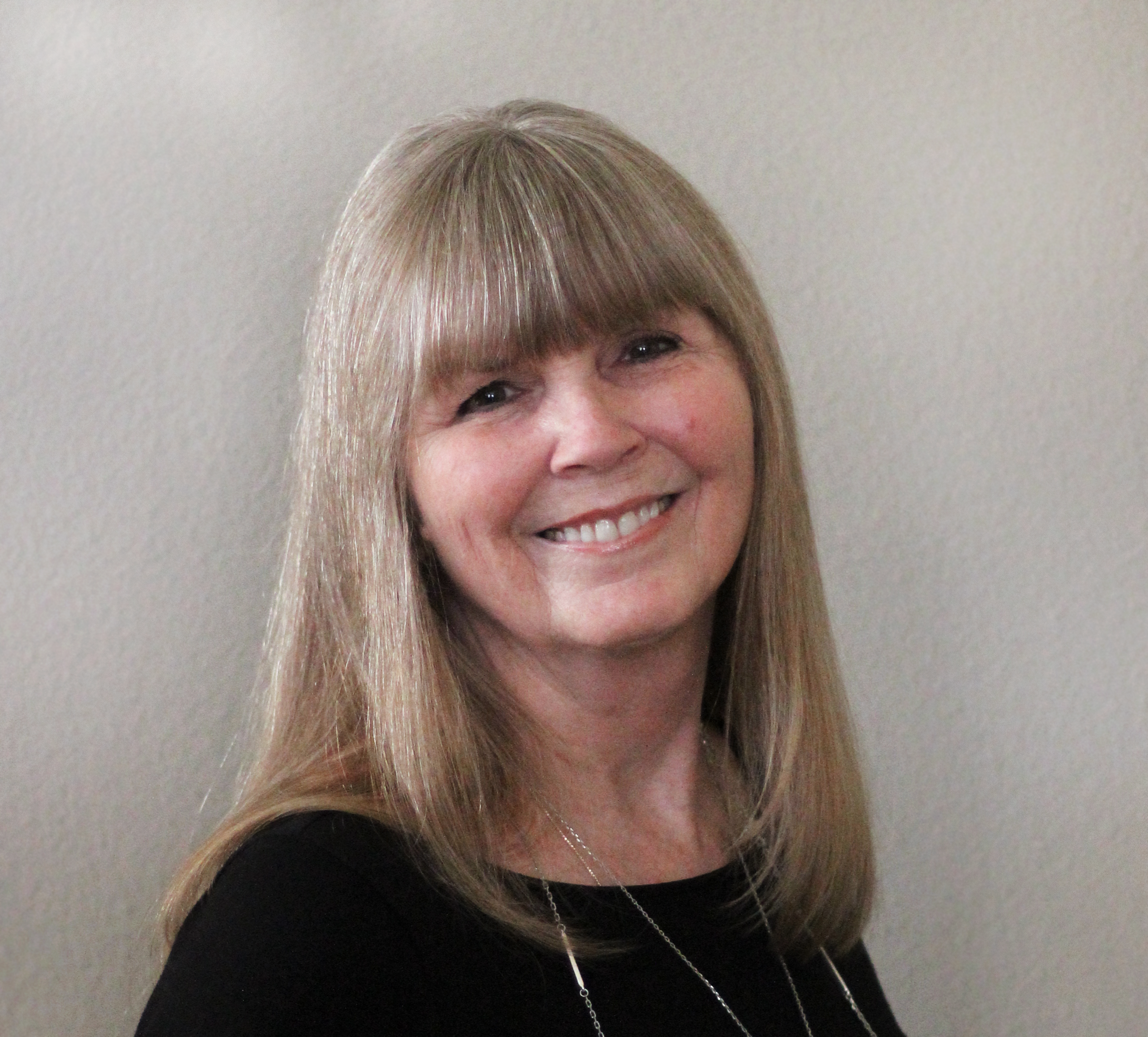 Pam got a late start in writing, but has made up for it with several published novels and at least one more on the way. A serendipitous conversation with a writer friend launched her literary career, and the fact that she might never have had that particular conversation is enough to make her believe that fate played a hand in sending her down her best path. She's lived in Southern California most of her life and is thankful to have a loving family and supportive friends. Spending time at home during the COVID pandemic has advanced both Pam's writing and her relationship with her My Cat From Hell TV star, Allie, who manages to exude just enough affection to make her scary feral ways tolerable.
Contact Links
Purchase Links