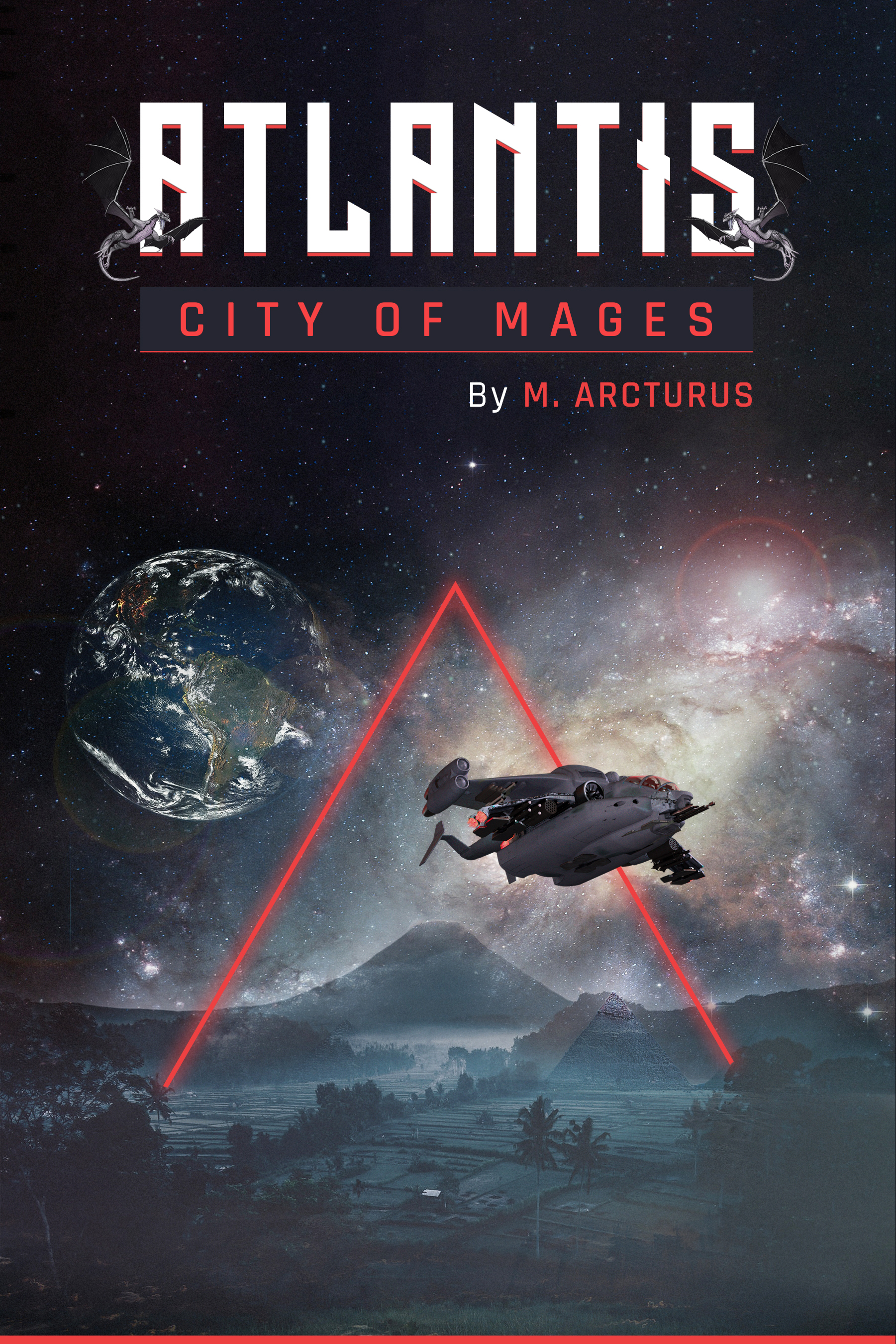 Sci-fi, Urban fantasy
Date Published: Initially published on 12.21.12, revised version 03.02.2021
It was meant to be a place where knowledge could be exchanged peacefully between humans and advanced beings who live among the stars.
It was meant to be a place where amazing feats of science could accelerate the evolution of humankind.
Now, lost and forgotten, the isle drifts aimlessly on the fabric of time and space.
Those who linger on Atlantis use her technology to thieve treasure and fuel the ever-growing greed of the population.
Something powerful has been stolen and Atlantis is now treading close to the waters of karma and fate.
Is it too late to change what has been done?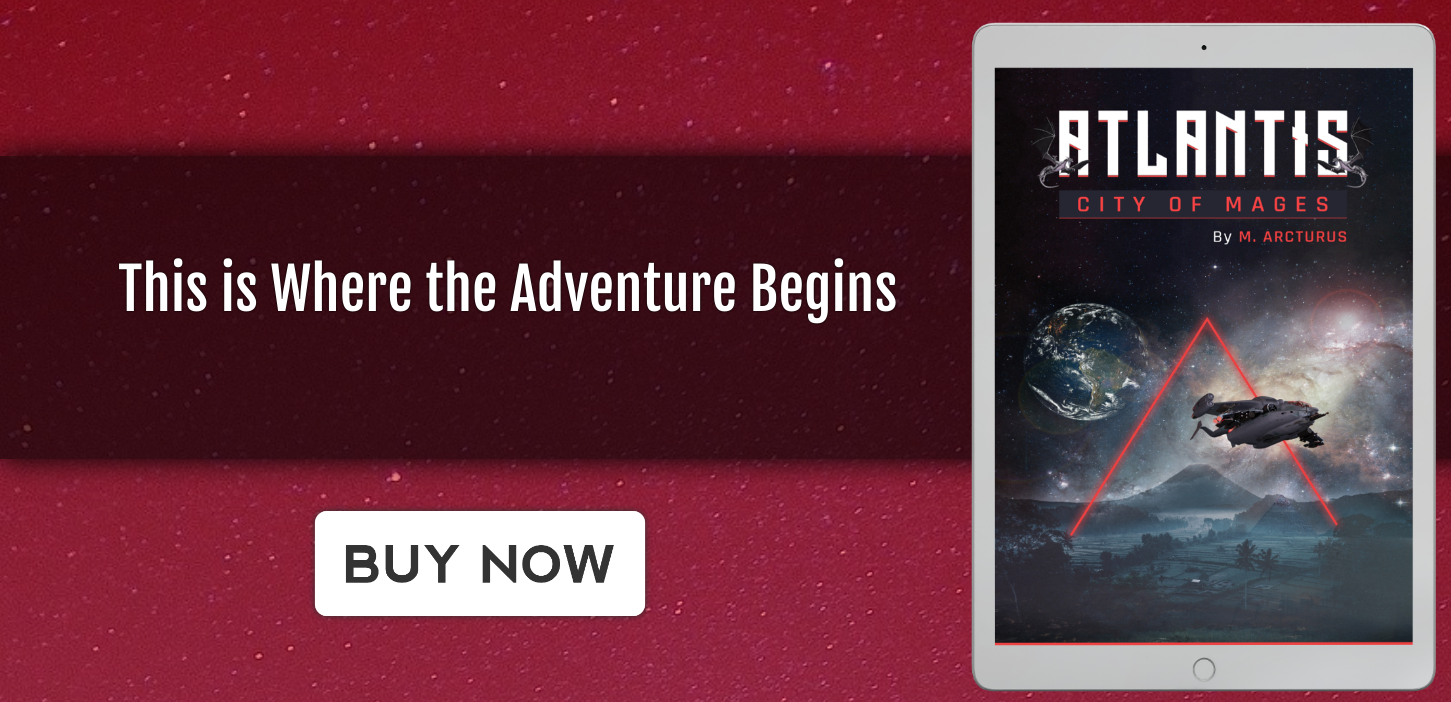 Interview with M. Arcturus
For those interested in exploring the subject or theme of your book, where should they start?

If you are interested in the subject matter of my book, it might be best to start by researching all you can about Atlantis. Is Atlantis real? Are there any factual documents detailing Atlantis? What are all the theories about how and why she sank? Or watch diving expeditions that explore ancient cities under the ocean.
How did you become involved with the subject or theme of your book?

In college, I was extremely interested in watching documentaries. Usually, it was a documentary about ancient civilizations, but every once in a while, it was about discoveries under the ocean. I noticed a common theme in diving expeditions exploring underwater cities. They all mention that they believe the city they discovered could be Atlantis.
What were your goals and intentions in this book, and how well do you feel you achieved them?

My goal was to come up with a scientifical solution that explains how all of these locations under the ocean could be Atlantis. In a way, I was trying to settle an argument between divers and Archaeologists about where Atlantis is. I believe I was able to achieve this goal. In my book, I used a scientifical theory called The String Theory that states that one day we might be able to create wormholes, teleport to different locations all throughout time and space, and have the technology to seal up the wormhole after we've used it. I applied this theory to Atlantis to explain how the isle was able move from location to location.
Anything you would like to say to your readers and fans?

I would love to explain to my readers and fans that the isle in the book is toward Atlantis's final days. It is all that remains of her days of grandeur. So, you're not going to find an awe-inspiring, circular, metallic city mastering the ocean waves. And while there is some alien technology on Atlantis, most of the technology was removed from the isle by the creators of the city. For those who believe they had a past life on Atlantis, there are some factual things in the book from what I remember of Atlantis. Yes, I do believe in reincarnation and I do believe that I lived on Atlantis. However, the book is designed so that you have ah-ha moments, even if that means you disagree with what I wrote. It is the best way to ignite memories from the past.
What did you enjoy most about writing this book?

I enjoyed the journey. There were some events that I knew were going happen. But for the most part, the story wrote itself, and I was just along for the ride. There are moments in the book that even surprised me as I was writing them.
Can you tell us a little bit about your next books or what you have planned for the future?

I'm currently working on four books at the moment; two science fiction books, one children's book, and a poetry book. One of the science fiction books that I am working on is the sequel to Atlantis. I believe the second adventure in this series is going to be much more thrilling than the first. It's going to involve the Hollow Earth Theory and Hitler's descendants. There is so much going on in the sequel that it will most likely be a two-parter.
How long have you been writing?

Originally, I would have said that I started writing in high school; that's when I wrote my first long story, 86 pages. But to be honest, I started writing way before that. I remember writing poetry in the fourth grade and writing a story about boarding a haunted school bus in either second or third grade.
Can you tell us a little bit about the characters in Atlantis City of Mages?

All of the characters are unique. Some of the characters have magical talents, while others are more earthly and tribal. Just to describe a few, there's Selené, who is about 400 years old, but acts like a teenager. It's mostly due to her upbringing. Both of her parents died when she was fairly young, and with no guidance in her life, she foundered in her development and in her gifts. She is a very powerful oracle, but just doesn't know it yet. It doesn't help that she lived in the palace and spent most of her time in the archive rather than around people to learn social skills. Her best friend is Pandora. She is quite different than Selené. Pandora is mature, calm, doesn't mind having some adventure. She has the ability to make plants grow and she was given a lot of responsibility at a young age. Her parents, mainly her father, has been extremely strict with her. Shadow is very flamboyant and posh. He can be vain at times, but he does have a heart of gold underneath his eccentric ways. His abilities work best when he is with his mate Kajaka. When Kajaka plays his flute, it heightens Shadow's ability to scry in reflective surfaces to see past and future events. Meanwhile, Jarrah doesn't have any abilities. He is very tribal and takes pride in his Aborigine heritage.




If you could spend the day with one of the characters from Atlantis City of Mages who would it be? Please tell us why you chose this particular character, where you would go and what you would do.

If I had to chose one character to spend a day with, it would be Anthony. He is a brilliant scientist and very dashing. He is the first to build a time machine. I would love to travel all throughout time and explore ancient civilizations, try exotic foods from other countries, and immerse myself in different cultures. Not only would I be able to travel the world and travel throughout time, but I would also get to have enlightening conversations with a patient, understanding, gentleman. I can't think of a better way to spend my time.
About The Author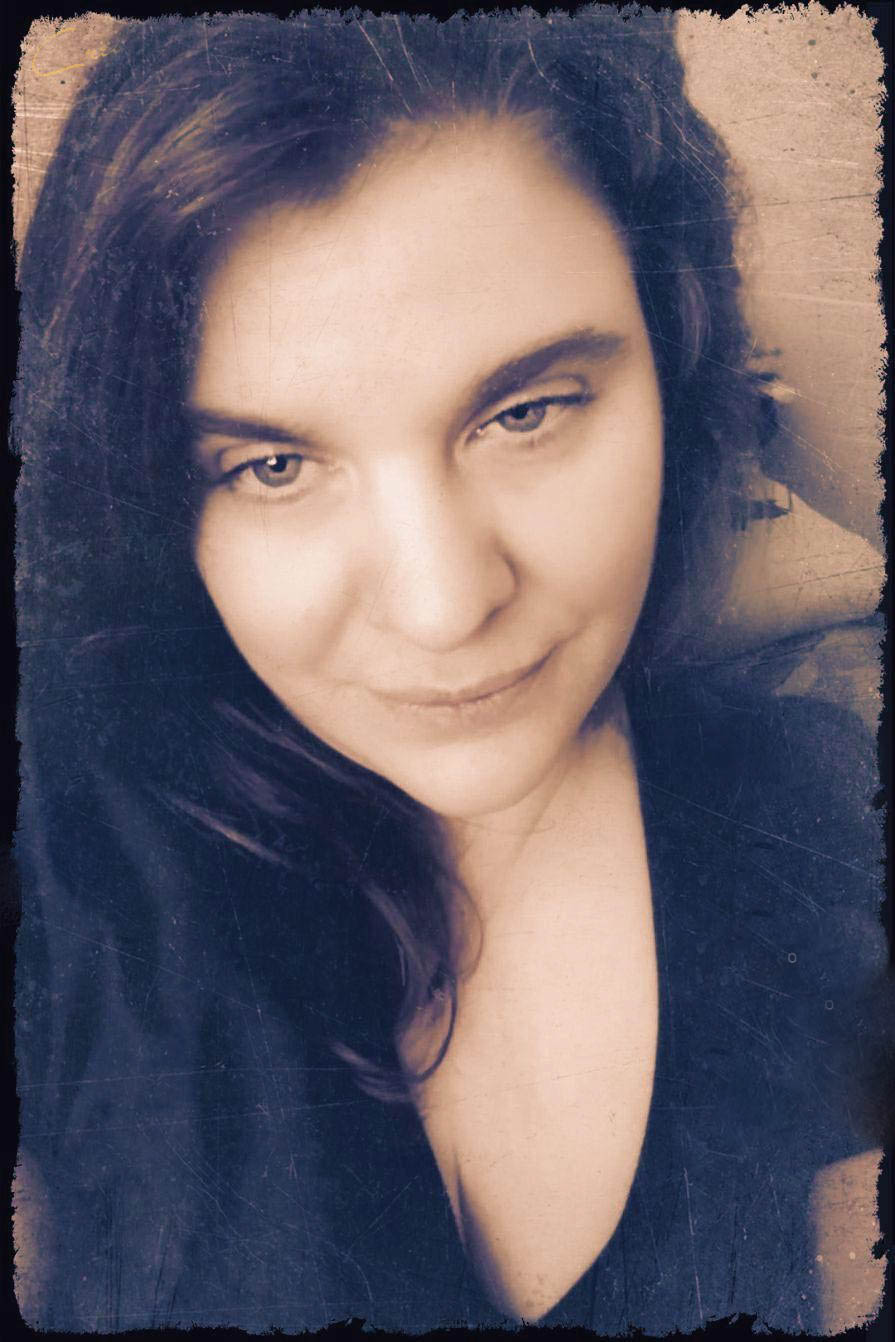 M. Arcturus was born and raised in the Midwest. Yearning to break free from a mundane life, she writes after hours hoping that one day her life will be launched in a whole new direction. Even though her stories are immersed in fiction, she dedicates a lot of time in researching science and history to create believable events and environments to assist the reader along their journey within her books.
Atlantis: City of Mages is her first published book; however, her poetry has been published in several publications such as: 2005 Labours of Love by Noble House Publishers Poetry Division, 2003 Gardens of Youth by The International Library of Poetry, and 1999 Poetic Voices of America by Sparrowgrass Poetry Forum. She is currently working on the sequel to Atlantis as well as another science fiction book, a poetry book, and a children's book.
Her greatest aspiration is for her books to stir the imagination in others and even create a bit of controversy. She wants her readers to form their own ideas surrounding the topics she writes about. She believes that every point of view has the ability to expand knowledge and spur people into action to follow their dreams and pursue their personal truth.
When she is not writing on her books, you can find her on paranormal investigations, painting, working on her photography skills, and seeking new adventures.
Contact Links
Instagram: Odeonsbox
Purchase Link
Read FREE With Kindle Unlimited