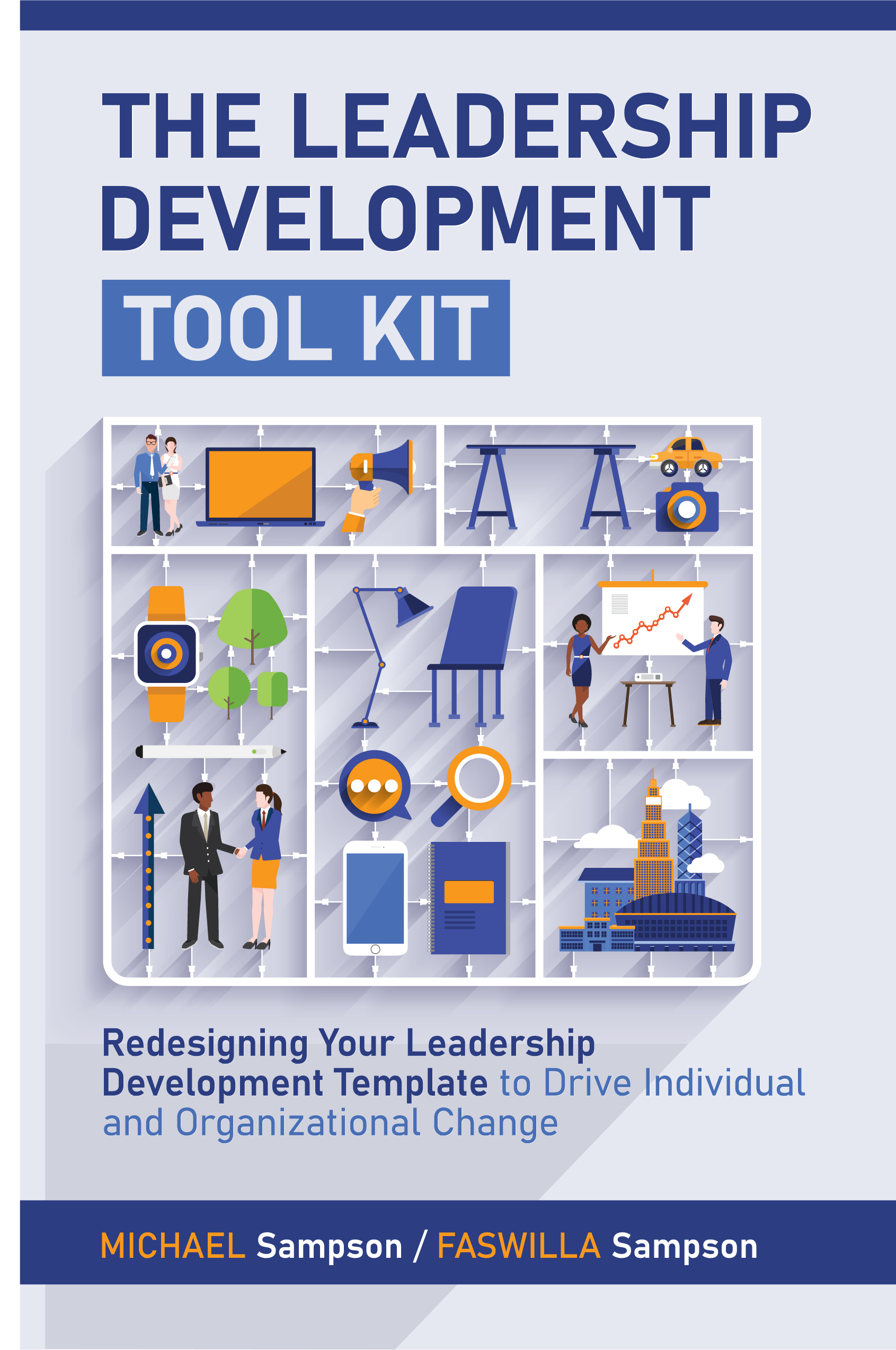 Redesigning Your Leadership Development
Template to Drive Individual and Organizational Change
Business; Management; Human Resources
Are you a CEO in a small business or start-up company interested in aligning business and talent strategy to inspire your employees?
Are you an HR "Department of One" professional looking to create a legacy project and be recognized as a more strategic partner?
This book is for you!
• Practical steps to implement immediately
• A set of tools for effective people leadership
• Real-life examples of how a leadership development program gives rise to self-motivated, high- performance individuals (and teams) that produce long-term results and a competitive advantage for your business.
With The Leadership Development Tool Kit, you'll learn how to create a fool-proof talent-building process to impact productivity and help your people thrive in the 21st century.
Shape Organizational Culture * Measure Outcomes * Monitor Employee Satisfaction * Optimize Critical Processes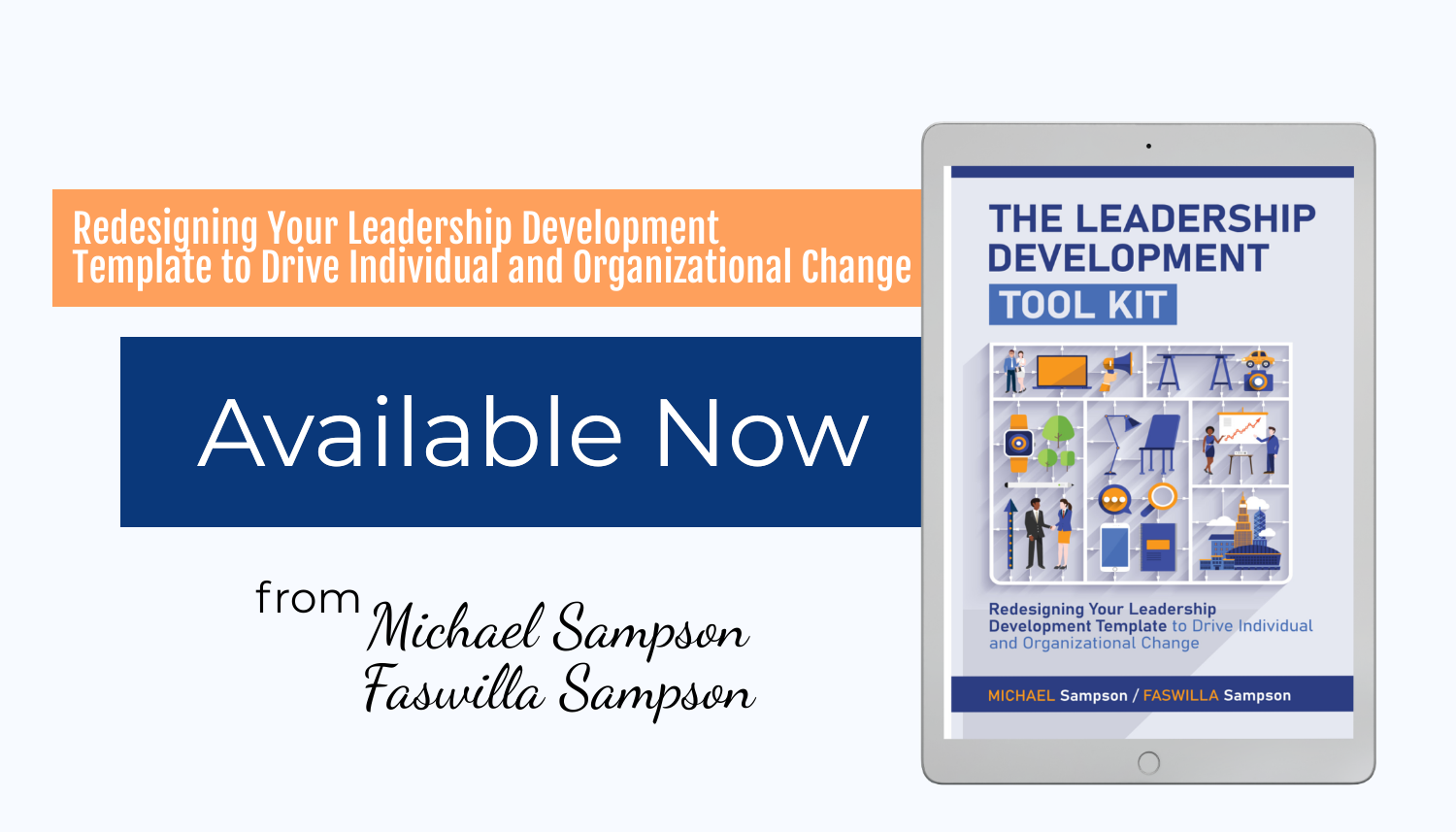 Interview with Michael Sampson and Faswilla Sampson
What was the hardest scene from your book to write?

While there is no "scene" exactly, I would have to say the personal stories were hardest because they required truth-telling and some vulnerability but I believe people truly learn from hearing the stories of others.
Why did you choose to write in your particular field or genre?

I've noticed three things working with individuals and organizations for almost 15 years. First, many small and medium size businesses don't have a formal leadership development program. Second, oftentimes organizations will pay for some type of training or conference and say that is their leadership development but it is not tied directly to their business efforts. And lastly, businesses usually start looking into development because of some need such as safety or managerial complaints. So, it sends the message that the business "values" developing their people but only when there is a problem. The book establishes that leadership development should be at the forefront of business efforts not in the background and certainly not an afterthought.
What did you enjoy most about writing this book?

I co-wrote the book with my father so that is something different and special. It's a wonderful experience to have been able to co-create something with your family that could potentially help many people.
What book that you have read has most influenced your life?

There are many, for different reasons, but the one that stands out in my mind at the moment is Essentialism: The Disciplined Pursuit of Less by Greg McKeown because it was a simple yet profound concept that most, I think, wouldn't consider in the way the book details. There is also a personal story the author shares that really drives his main point home and makes you evaluate your own situations.
Tell us a little about yourself? Perhaps something not many people know?

Growing up a Third-Culture Kid (TCK), which is someone who has spent a significant time living outside of their parent's culture, my sense of belonging has been more tied to relationships than geography. This has helped me identify with people on a personal and professional level. I believe businesses will be doing more of this identification too because of the opportunity to employ a global workforce remotely.
Can you tell us something about your book that is not in the summary?

The book has personal stories for context that provide a deeper understanding of the subject matter, as well as, a handful of easy to use assessment tools to help readers start to build out their development program using the resources provided in the book.
About the Authors

Michael Sampson
is an author, lecturer, certified coach and former United States foreign service officer who has studied and led international development programs and cross cultural relations since 1979. Michael has over 30 years of leadership and management experience in government and corporate environments. Since retiring from national service, Michael has been CEO of LMI Kenya, a master licensee of Leadership Management International (LMI) Inc., which ranked #1 in Leadership Development Programs in North America by Entrepreneur magazine. Michael continues to promote self-reliance and facilitate leadership development programs which drive results, quality and customer satisfaction around the world. Michael started LMI Kenya because of his desire to be more active in promoting leaders and next generation leadership in Africa. Michael is active in civic organizations including American Chamber of Commerce Kenya. He lives in Kenya with his wife, Alma, and enjoys spending time with his three adult daughters (including Faswilla, with whom he co-authored this book) and two grandchildren. Michael holds a BA in International Studies from the School for International Training and an MBA from the Thunderbird School of Global Management.

Faswilla Sampson
is an author, certified coach and co-master licensee of Leadership Management International (LMI) Inc., a performance improvement company specializing in personal leadership and organizational development. As an experienced CEO confidant, Faswilla's mission is to develop leaders and organizations to their full potential. With more than a decade working in the non-profit healthcare sector in Washington D.C., Faswilla's strategic planning, program management, leadership and executive coaching experience, make her an organizational change agent. She believes that for any organization to be truly impactful in the 21st century requires developing leaders within all levels of the organization now. She enjoys speaking and presenting on a variety of business topics from leadership to workforce planning to talent management. Faswilla holds a BA from University of Mary Washington and a master's degree in International Administration from Central Michigan University.
Purchase Link