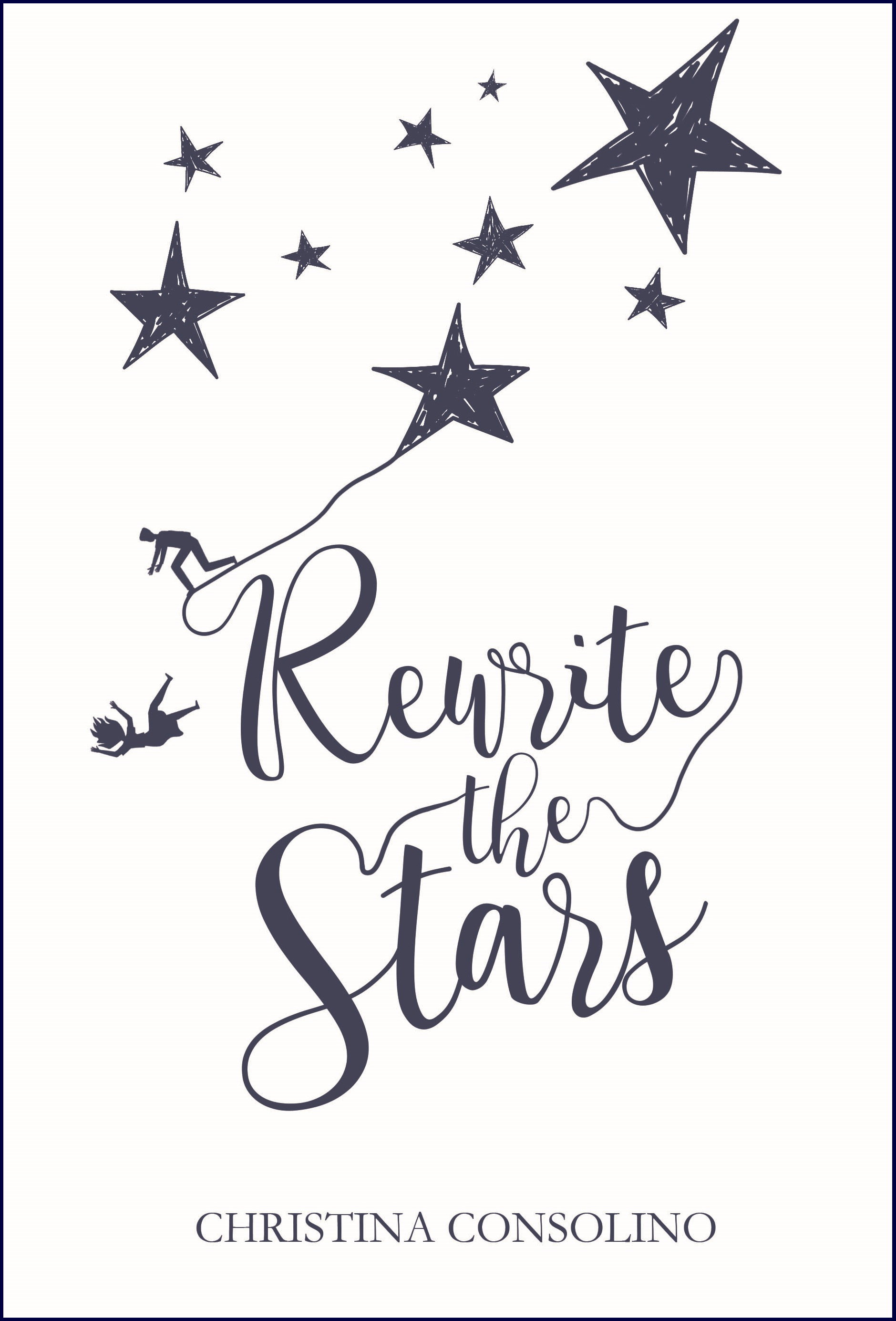 Women's Fiction
Date Published: March 18, 2021
Publisher: Black Rose Writing
Disillusioned about her broken marriage and her husband's PTSD, mom-of-three Sadie Rollins-Lancaster heads to the grocery store for Father's Day fixings. But after a charged interaction with the man behind her in line, she brings home more than just vegetables and milk: the man's voice and smile linger in her mind for weeks. When Sadie formally meets him months later, she's challenged by emotions and feelings she never expected to feel again. But life is complicated. Sadie's husband, Theo, the one to instigate the divorce, now refuses to sign the papers. And Sadie has to ask herself: What do I want? REWRITE THE STARS is an authentic and heart-touching novel about being brave enough to acknowledge the difficulties we face and having the strength to actively shape our own futures.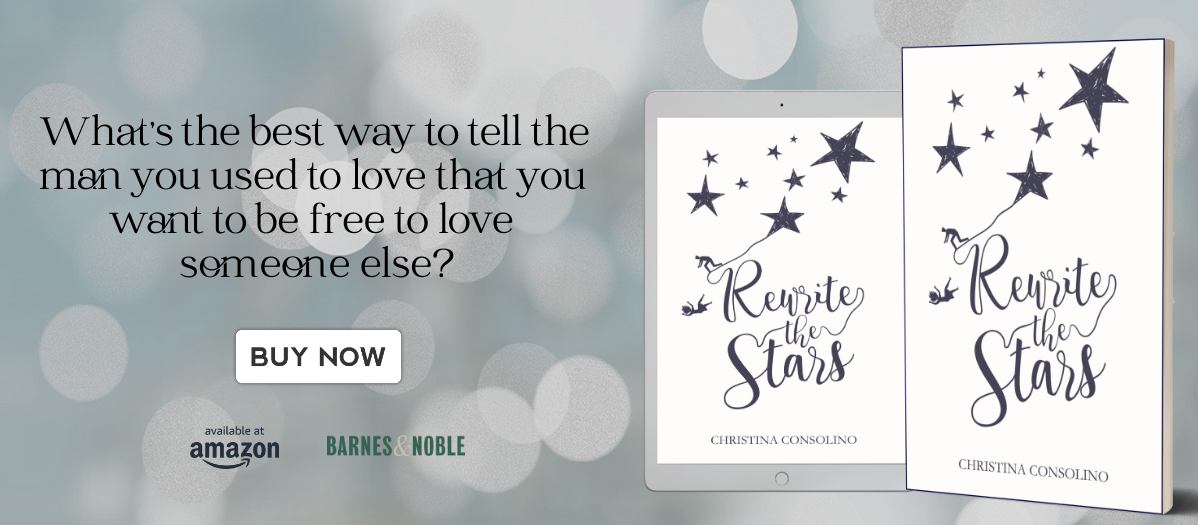 Interview with Christina Consolino
For those interested in exploring the subject or theme of your book, where should they start?

One of the most important subjects within the book is post-traumatic stress disorder (PTSD) and its effects on a person and their family. As I state in the author's note, PTSD affects so many people, and while I concentrated on PTSD triggered by military experience, other life events can cause PTSD as well. One of the best places to look for information is through the National Center for PTSD (https://www.ptsd.va.gov/). The site has information on diagnosing PTSD (induced by military experience and otherwise), symptoms, treatment, support resources, and more. It has a whole host of apps, videos, databases, and publications. It's a great place to begin, but the breadth of information can be overwhelming. Just take it one step at a time.
How did you become involved with the subject or theme of your book?

The book originally involved a couple dealing with an amyotrophic lateral sclerosis (ALS) diagnosis, but after many revisions, and for reasons too long to go into in this interview, I decided to work PTSD into the story. In brief, I wanted the character living with a health issue to still be able to have agency, and I wanted to make him an active character, one who chose to live each day. I thought I could do that with something like PTSD, and I hope I succeeded. Helping that cause out, of course, is the fact that my sister works (via the Veterans Administration) with military members living with PTSD. Years of hearing about her work (in the general sense) took hold and wouldn't let go.
What were your goals and intentions in this book, and how well do you feel you achieved them?

That's a great question. One of the goals involved writing relatable characters. Whether someone is reading my book on the West Coast, the East Coast, in England, or in the Australia, I wanted them to nod their head and say, "Yes, I understand what they are going through." Even if the reader hasn't experienced the life Sadie and Theo live, I would love for them to recognize themselves a little in the characters. I also wanted to write a story where, despite the downturns, twists, and complications, the characters come out on the other side. They might not be unscathed, but they have learned something and grown from their experiences. Based on feedback from reviewers, I think I have achieved these goals. Do I think every reader will agree? Of course not. But I'd love for the majority of them to agree that I've been successful in reaching those goals.
Anything you would like to say to your readers and fans?

My gratitude for readers and fans is immense, and if I could personally thank every reader who takes time to read my work, I would. So mainly, I'd love to say thank you for reading. I know how precious time is and how much we don't have to waste, and I'm honored that someone would choose to spend time with my characters. For those readers who are also unpublished writers, I'd like to say, "Don't give up. If I can reach this goal of publishing, you can too."




What did you enjoy most about writing this book?

This might sound strange, but the revision process was a lot of fun. While mired in it, I might not have said that, but looking back on the process, I truly enjoyed each step. I learned more about each character with each pass, and I became more enamored with the story itself. By the time the last revision had been finished, I knew that I needed to find it a good home.
Can you tell us a little bit about your next books or what you have planned for the future?

My work is mainly categorized as women's fiction, and my next novel, The Chocolate Garden, is no exception. The story centers on eighty-year-old Frank Raffaelo, a retired serviceman who loves his family but doesn't always understand them or their motivations. On a visit to his doctor for a routine checkup, he begins to doubt his ability to remember. An accidental fall forces Frank to rely on his three children: Gabe, the oldest, who always seems too busy to come home; Nico, the middle child, who is keeping a secret from his family; and Marissa, the youngest, who wants to feel like she belongs and matters to her family. Marissa is also a nurse practitioner, and with time, she realizes that while Frank might not show any abnormal cognitive changes, his wife of forty-two years, Angie, does. When Angie's denial of her symptoms results in dangerous consequences, the Raffaelo family understands that life as they know it is about to change.




In 2015, my mother was diagnosed with Alzheimer's disease. That summer, I spent many hours with my parents, and I sat with my mother as she was assessed for cognitive changes. This book reflects my experiences from that summer and after and exposes the toil and hardship that dementia can cause a family.
How long have you been writing?

Writing seems to be something I've done since I could pick up a pencil and form letters! When I was young, I'd write short stories and poems. By the time I was in high school, I wrote for (and edited) the newspaper. Once I hit college, I thought about pursing an English or creative writing degree, but didn't, and so my writing waned, which extended well into graduate school days (I have a doctorate in physiology). But once I married, I realized that writing needed to come back into my life. I journaled, then blogged (which I still do), and finally sat down and began a novel. That novel is still on my hard drive (and I think I have a paper copy somewhere), along with at least eight other manuscript drafts! I'm hoping to dust a few of those off in the coming months. Rewrite the Stars is the third novel I completed.
Can you tell us a little bit about the characters in Rewrite the Stars.

The story centers around Sadie and Theo, an almost-divorced couple. Sadie is a full-time book editor and mom to three young children (ages eleven and under). She tries to be Supermom too often and doesn't like to fail. While she has a lot of commons sense, she also gets overwhelmed pretty easily, and she relies on her friends, Jackie and Kate, to help bring her back to the balanced side of things. Theo is a former military member who lives with post-traumatic stress disorder (PTSD). When we meet him, he's still trying to learn how to accept help and cope, and he's not very good at letting people in, partially because he lost his best friend, Liam, to the war. To minimize his stress, Theo works at the local fitness center part-time (he used to be a web developer), and he lives at the back of the house he and Sadie bought years ago. Sadie mentions their unconventional family, and while it is, I think their family reflects much of what families are like today.
If you could spend the day with one of the characters from Rewrite the Stars who would it be? Please tell us why you chose this particular character, where you would go and what you would do.

Theo would be my character of choice. He's intelligent, articulate, athletic, and he's thoughtful. His level of stubbornness probably matches my own, but I think I could learn a lot from him—about mental health, about computers/IT, about how men in general view life and all its obstacles. Despite his penchant for being quick to anger in some circumstances, he has a level of patience that I do not (but from which I could benefit). Chances are, we'd do something outdoor, like go for a hike or a long run.
About The Author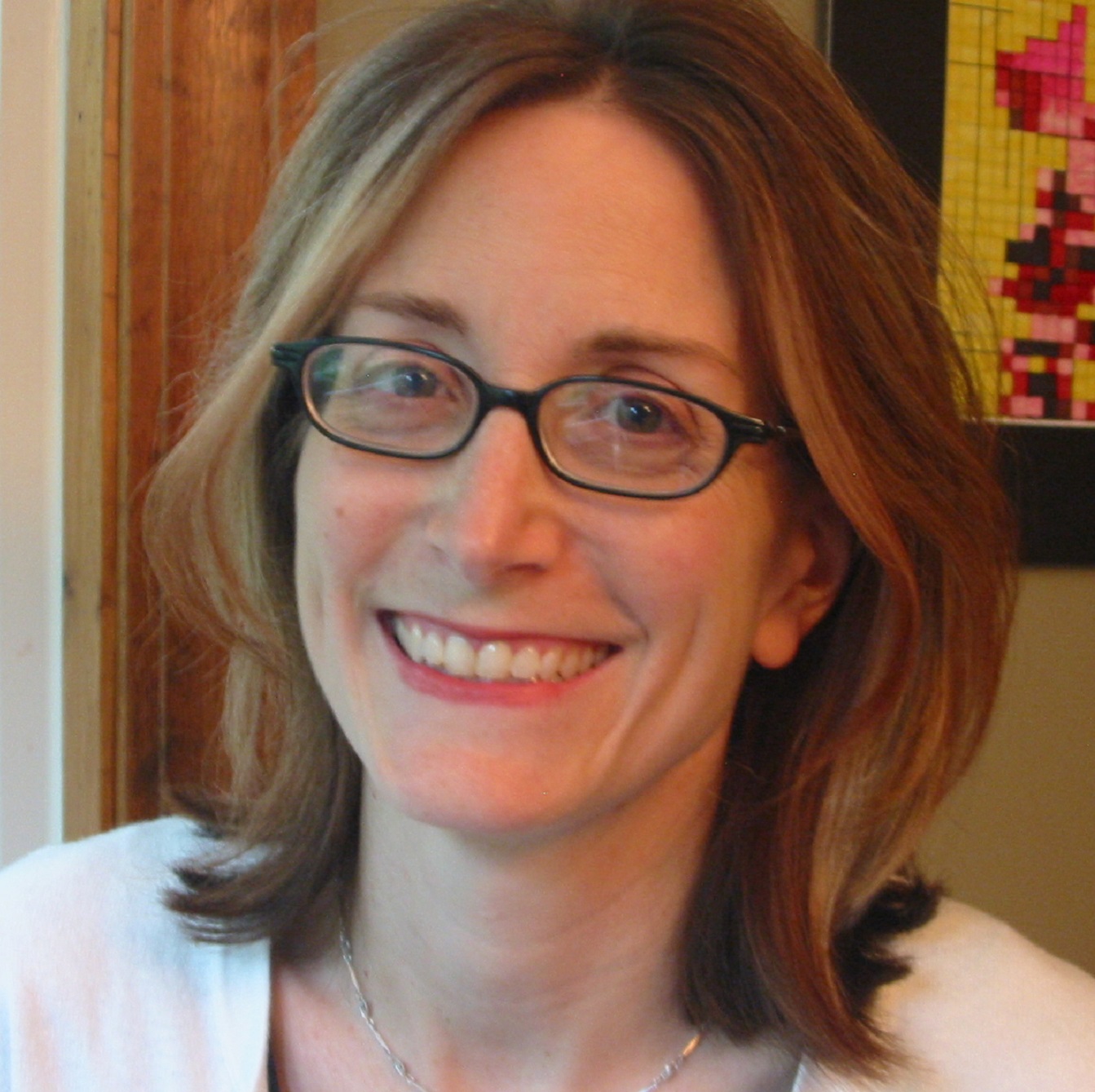 Christina Consolino is a writer and editor whose work has appeared in multiple online and print outlets. Her debut novel, Rewrite the Stars, was named one of ten finalists for the Ohio Writers' Association Great Novel Contest 2020. She serves as senior editor at the online journal Literary Mama, freelance edits both fiction and nonfiction, and teaches writing classes at Word's Worth Writing Center. Christina lives in Kettering, Ohio, with her family and pets.
Contact Links
Purchase Links