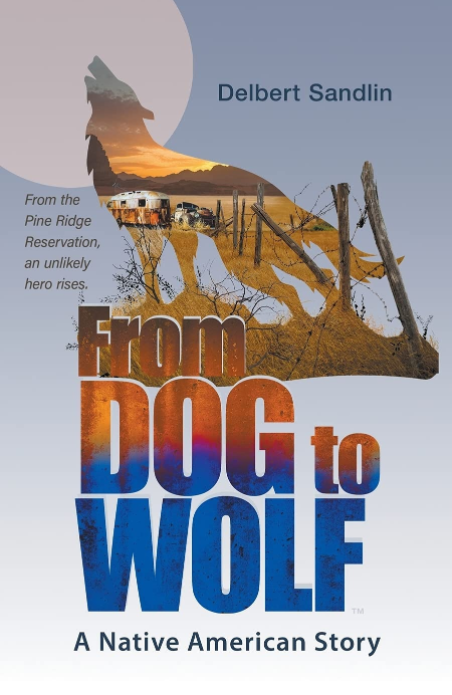 Coming of Age
Date Published: May 5, 2021
Publisher: ‎ MindStir Media
How did the first Americans end up last in America?
From Dog to Wolf is the story of Daniel Graywolf, an Oglala Lakota teen struggling to survive on the impoverished Pine Ridge Reservation in South Dakota. Shy and a loner, young Daniel escapes the drama of life there by wandering the creek beds and washed-out roads in search of specimens for his rock collection; a practice that has earned him the regrettable nickname "Rock Dog." One day he meets Dr. Robert Timberland, a geology professor from the nearby university. Together they solve the mystery of an important find Daniel has made while searching ancestral lands near the reservation. With the help and wisdom of tribal elders, they devise a plan that brings about the long-deserved restitution for his Sioux ancestors. To succeed will require considerably more of Daniel than just human resolve.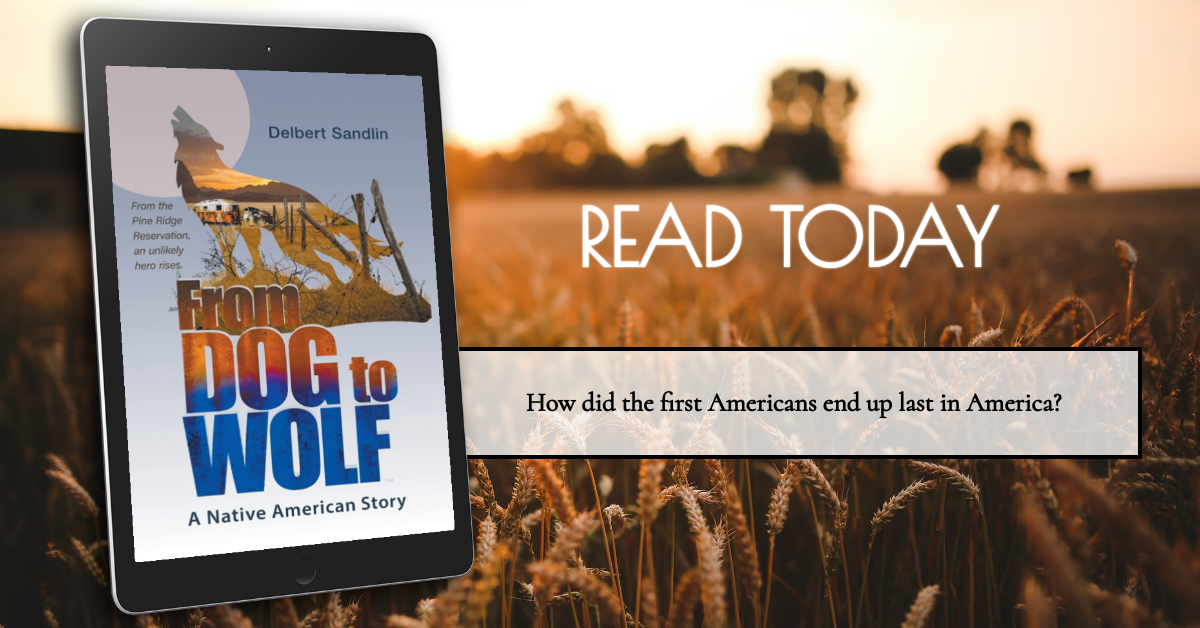 Interview with Delbert Sandlin
What is the hardest part of writing your books?
The hardest part of writing for me is creating effective dialogue. The conversations between characters not only defines the significance of the subject but it also reveals the personality and attitudes of the persons involved. Dialogue consists of the words, the tenor in which they are spoken and the physical expression that accompanies them. A simple reply like "sure" can either be an affirmation of something or a cynical rebuke depending on the tone and attitude in which it is delivered. When written artfully, the dialogue between characters provides intimate insights into their personalities that enables the reader to understand, connect, and bond with them.


,
What songs are most played on your iPod?
Mostly contemporary POP music by singers like Lady Gaga and Taylor Swift, however, the most often played song is Dreams by Fleetwood Mac. Stevie Nicks does an incredible job writing and singing about a painful break-up in her life. You can feel her pain and sadness in the words.
Do you have critique partners or beta readers?
I have requested and received critical reviews from both professional reviewers as well as personal friends and associates (my beta readers) for From Dog to Wolf. The professional reviewers were inclined to compare my writing against popular works of best-selling authors and therefore set the bar extremely high regarding its style, editing, plot and character development, descriptive element, effective dialogue, compelling story, and originality, a tough set of standards to be measured against indeed. The beta readers were more likely to comment on the authenticity and likeability of the characters and the relevance of the story. Since the beta readers comments are more closely aligned with the opinions of potential purchasers, I am even more excited to get great reviews from them than the professional reviewers.
What book are you reading now?
I am a huge fan to all stories about the history and culture of Native Americans including Dances with Wolves, A Man Called Horse, and The Heart of Everything That Is. This obsession accounts for my efforts to add to this legacy with From Dog to Wolf. I am currently reading Killers of the Flower Moon and next on my list is There There.
How did you start your writing career?
I have been writing for as long as I can remember, mostly short stories about common life occurrences written as situational or ironic comedy for the benefit of friends and family. Several years ago, I authored a poem to memorialize the passing of a family member. On a whim, I entered it in an online poetry contest. To my surprise, it won first place over 350 poems submitted by real poets. I have not written poetry since out of fear of discovering that I not a real poet.
Tell us about your next release.
From Dog to Wolf was recently selected by the Chicago Writers Association as a finalist for their Book of the Year in the Indie Fiction category. I am both honored and thrilled for this recognition. Because of this acknowledgement and the many requests, I have received for a sequel, I have decided to continue the story of Daniel Graywolf and his Oglala Lakota people. With their freedoms restored and with the newly acquired means to make their dreams become reality, the Oglala Lakota tribe returns to the "old ways" and become a model to the world in how-to live-in peace with all creatures and harmony with the earth. Watch for the sequel.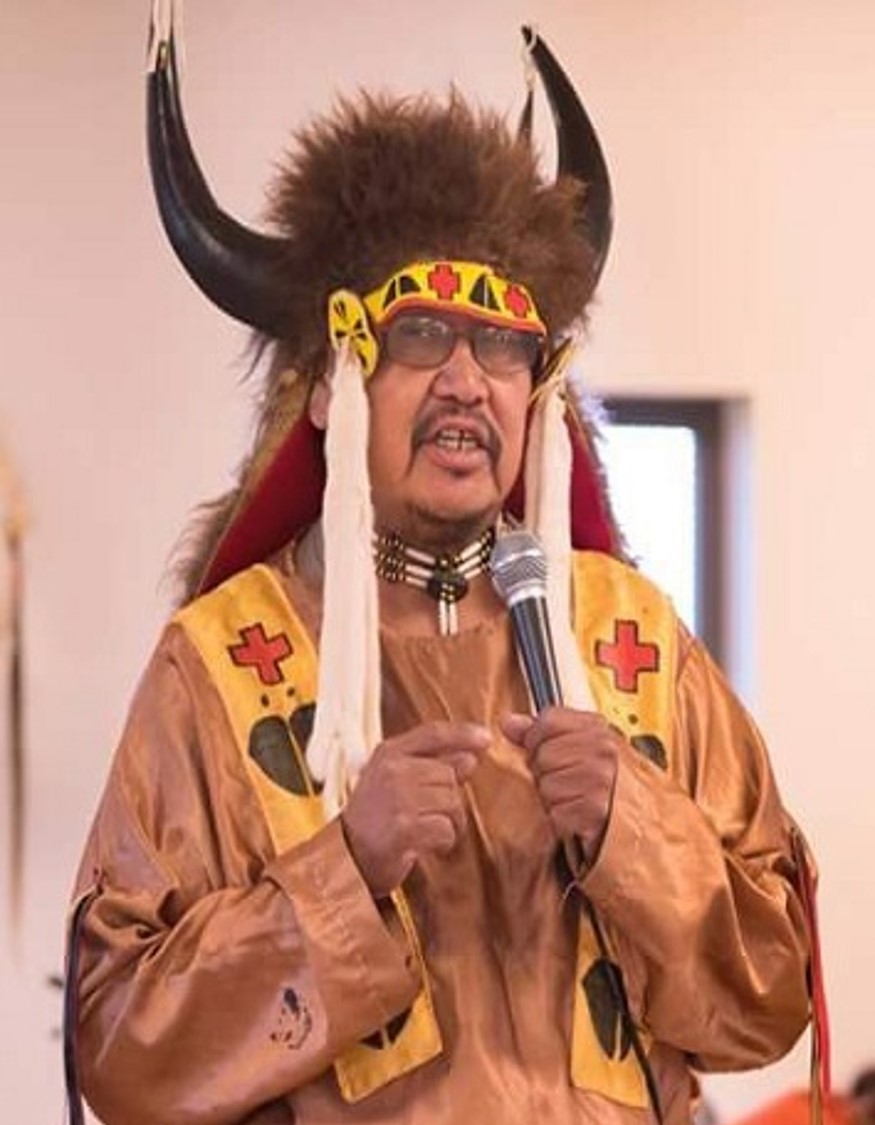 Contact Links
Purchase Link