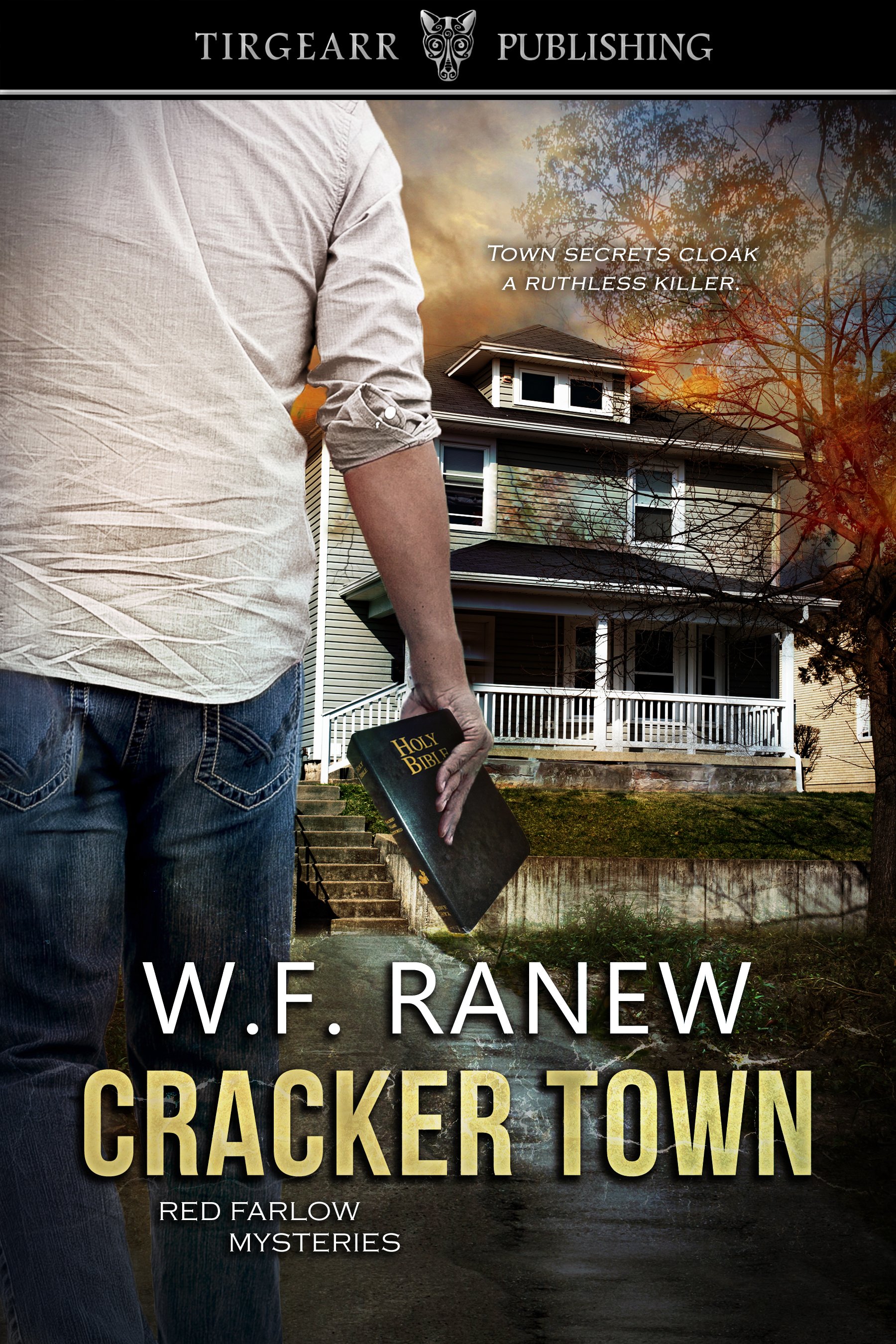 Red Farlow Mysteries, Book 5
Mystery
Date Published: 09-14-2021
Publisher: Tirgearr Publishing
Town's secrets cloak ruthless killer for decades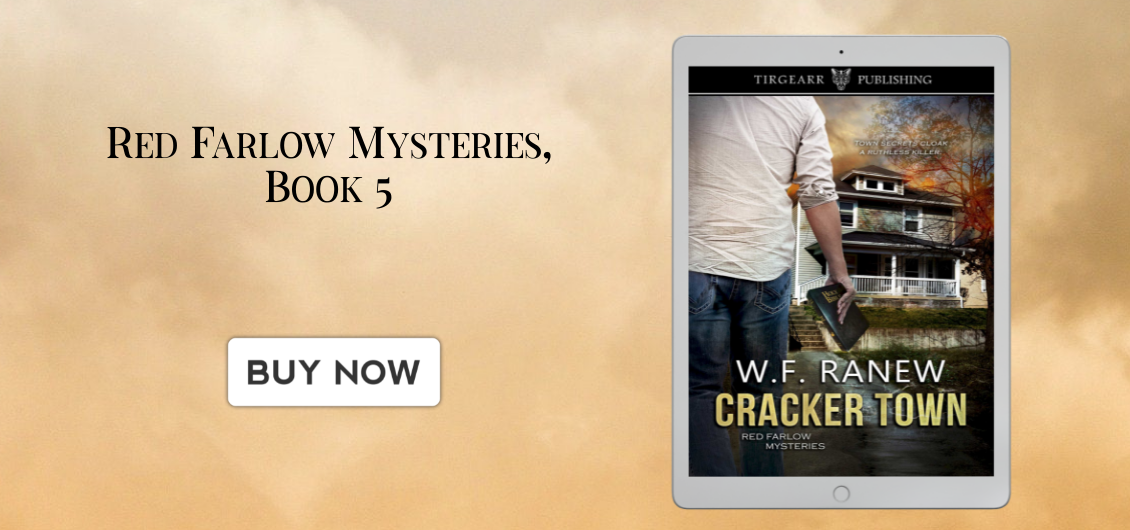 Interview with W.F. Ranew
For those interested in exploring the subject or theme of your book, where should they start?

Cracker Town tells the story of Bible salesman Cleet Wrightman, wrongly accused of murder. He spends 18 years at Georgia's Central State Hospital in Milledgeville, Ga. The institution — once the world's largest mental asylum — plays a role in the novel. Most of the hospital has been closed for years. An internet search yields articles about the institution's history and photos of its abandoned buildings. Here's one by Doug Monroe, an Atlanta writer:
https://www.atlantamagazine.com/great-reads/asylum-inside-central-state-hospital-worlds-largest-mental-institution/
How did you become involved with the subject or theme of your book?

I've had several friends who worked at the mental hospital and found their stories intriguing. Over the years, my thinking and research into state asylums led to two of my novels, Candyman's Sorrow and Cracker Town.
What were your goals and intentions in this book, and how well do you feel you achieved them?

People in small towns always seem shocked when someone commits a heinous crime in their neighborhood. My intent in many of my stories is to reveal the characters behind the murders and other serious crimes. These people may seem like regular folks, even community leaders, but always, their character flaws run dark and deep — and deadly.
Anything you would like to say to your readers and fans?

Thank you for reading Red Farlow mysteries, your reviews, and your comments about the private investigator. I have more Farlow stories on the way. Stay tuned: wfranew.wordpress.com.
What did you enjoy most about writing this book?

In Cracker Town, Cleet Wrightman gets out of the mental hospital and hitchhikes home. Then he disappears. I enjoyed creating a new character from Wrightman when he moves to another city and takes on a new identity.
Can you tell us a little bit about your next books or what you have planned for the future?

In the next Farlow novel, Catawba Falls, Red travels to his North Carolina boys camp to solve a double murder. The story takes him back 53 years to a summer of love, adventure, and lifelong friendships. He hits the usual roadblocks but solves the deaths along with others that occur in the story.
How long have you been writing?

Fifty-three years, starting as a sports writer for my hometown newspaper during college.
Can you tell us a little bit about the characters in Cracker Town?

In Cracker Town, Cleet Wrightman spends 18 years in a mental hospital for a crime he didn't commit. His learning disabilities as a child proved lifelong challenges. Bullies constantly tormented him as a youngster.

Dr. Walter Goings was his counselor in the mental hospital. By uncanny coincidence, someone murdered the psychologist, his wife, and daughter shortly after Wrightman's release. The authorities never apprehended the killer. Red investigated the murders in 1973.

Forty years later, the surviving Goings son, Randy, hires Red Farlow to reopen the case and find who murdered the family.
If you could spend the day with one of the characters from Cracker Town who would it be? Please tell us why you chose this particular character, where you would go and what you would do.

I feel as though I spend every day with the main character, Red Farlow, whom I've gotten to know the last five years. We often talk over his cases while sipping espresso and munching on cinnamon scones, his favorite breakfast. Red regales me in stories about his days as a Georgia Bulldog football player and his cases with the Georgia Bureau of Investigation. Red's a sensitive man but a tough one for tracking down bad guys and gals. A few years ago, he reconnected with his college sweetheart, and they married. Her name is Leigh Wallace, a psychologist practicing in Savannah, where they live. We talk a lot about Leigh. I'm glad they got back together, because Red was a basket case when they broke up many years ago.
About the Author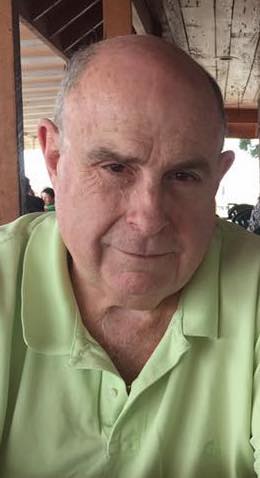 W.F. Ranew writes the Red Farlow Mysteries series from Tirgearr Publishing, the latest of which is book five, Cracker Town.
Ranew is a former newspaper reporter, editor, and communication executive. He started his journalism career covering sports, police, and city council meetings at his hometown newspaper, The Quitman Free Press. He also worked as a reporter and editor for several regional dailies: The Augusta (Ga.) Chronicle, The Florida Times-Union, and The Atlanta Journal-Constitution.
He lives with his wife in Atlanta and St. Simons Island, Ga.
Contact Links
Twitter: @wfranew
Purchase Links