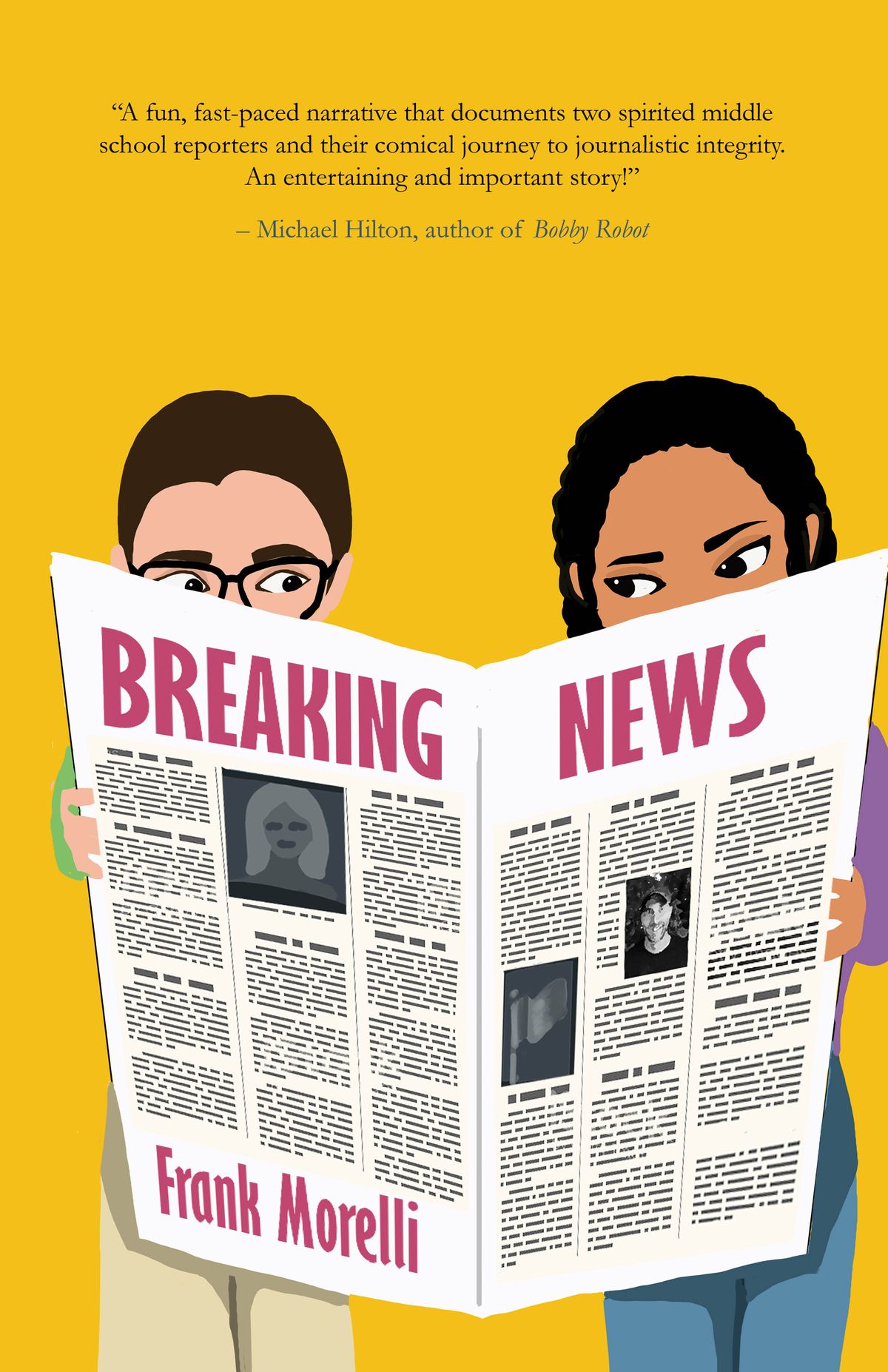 Middle Grade Mystery / Spy / Detective
Date Published: 04-28-2022
Publisher: Fitzroy Books / Regal House
Things don't usually come to a screeching halt at the RAT, also known as Ridgewood Arts & Technical School, Ridgewood City's most prestigious progressive institution. But that's what happens when Headmistress Hardaway interrupts class and announces, "A scandal has rocked the fundraising committee!" Everyone is a suspect and Hunter Jackson, student council special investigator, vows to root out the student who's heartless enough to steal donation money. He's not alone. Ridgewood Roar news editor, Anthony Ravello, and the rogue, indie-press pioneer, Liberty Lennon, plan to do some journalistic digging of their own in a race against each other to scoop the truth, the whole truth, and nothing but the truth to their faithful readers…or at least their versions of it. With the truth getting murkier by the day, students at the RAT gobble up news bytes and wash them down with locker-side gossip as they try to unmask the classmate responsible for the missing funds.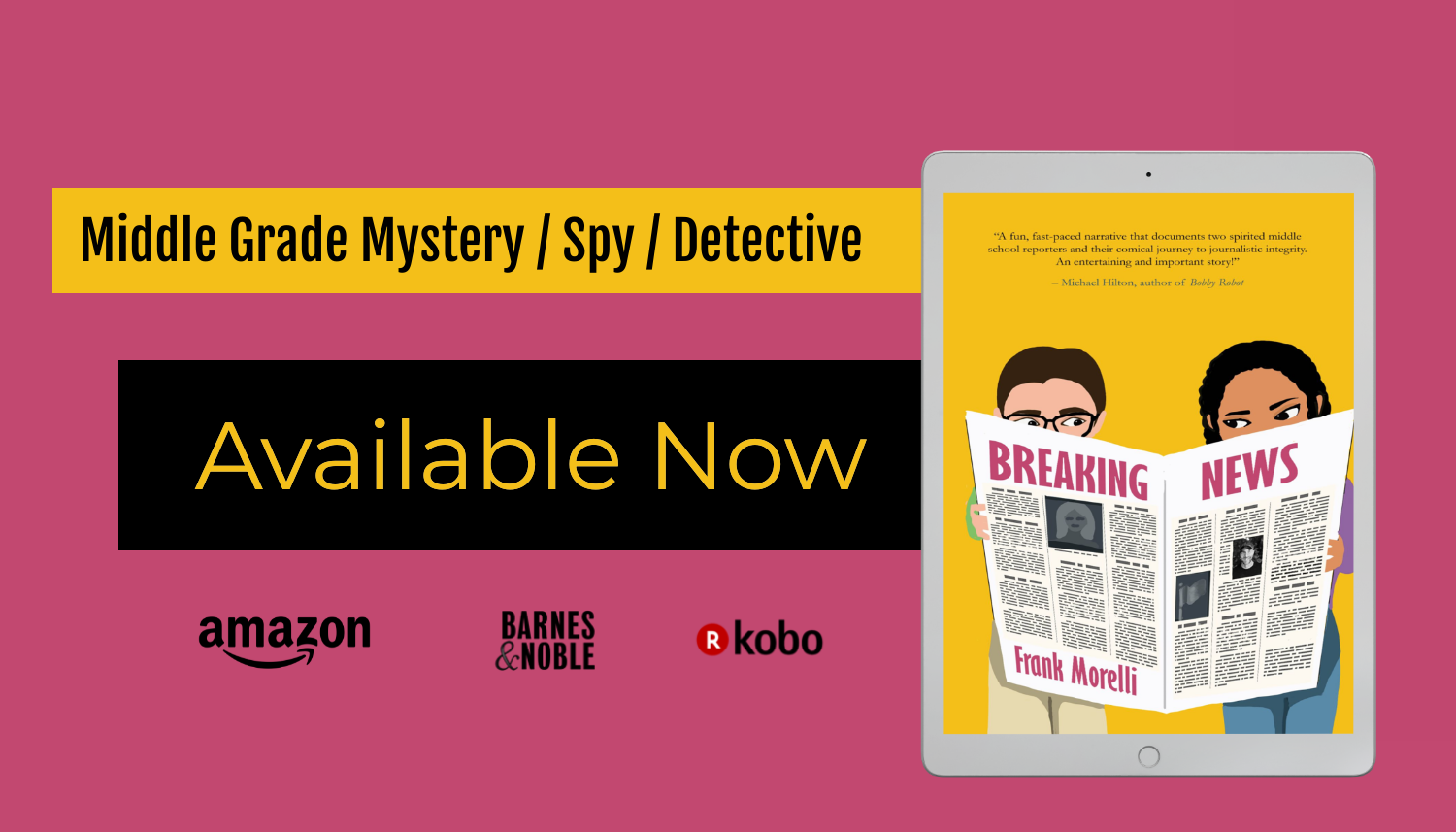 Interview with Frank Morelli
How did you become involved with the subject or theme of your book?

Journalism and media have been indelible parts of my life since I decided to change my major from pre-med to English back in the early days of my college experience. That was a point in my life where I felt lost with no idea of the way forward, so I decided to lean on my natural abilities and my joys. Writing happened to be at the top of that list, so I joined the staff of my college newspaper and started covering local news for various television stations in the vicinity of Reading, PA. The experience helped me to see the crucial roles journalists play in our society, even from a local standpoint. It also helped me to see how easy it could be for a journalist to slant a story to play into his or her own biases, or even to create a misleading headline for the simple salaciousness it could provide. Those experiences were certainly with me as I wrote every word of Breaking News.
What were your goals and intentions in this book, and how well do you feel you achieved them?

My goal in writing Breaking News was to create a fun, humorous, mystery novel for middle grade readers that also gave educators a text from which they could help build their students' critical thinking skills. The story revolves around a fundraising scandal at a middle school and is told in the collected primary documents of three student reporters who are all attempting to uncover the culprit, but each of these three reporters has their own ties to the crime and present their information to the reader in ways that will boost their own images while casting others under the interrogation lamp. I want readers of Breaking News to enjoy the story first and foremost, but I also want them to be able to trace the information back to the respective sources, analyze the motives, and learn how to truly decipher fact from fiction, as it appears to be an essential skill all humans will need in our information rich version of society.
What was the hardest part of writing this book?

Any time you hand three extremely diverse voices the keys that drive your narrative, you're asking for complexity in the writing. First, it was essential that I developed the actual voices and writing styles of these characters before I even wrote the first page so I could make all of the narrative elements, including the primary documents, as authentic and unique to the characters as possible. Next, it was a monumental task to keep all three timelines consistent with dates and times listed in order to keep the story moving in a realistic motion over the course of two fictional weeks. Finally, the most monumental task, was writing in the voice of a female character and leaning on so many beta readers over the past two years to direct me in places where I may have lost the voice. I think the end result is a resounding success from a structural standpoint, in addition to it being an enjoyable story that's perfect for beach reading this summer.
What did you enjoy most about writing this book?

I've been a middle school teacher by day for the past twenty years, so I love writing middle grade novels. Whenever I get a chance to write in the voices of my current and past students, bringing some of their actual antics, quirks, and speech patterns into my work, I can tell you I'll have a smile on my face from ear to ear.
Were there alternate endings you considered?

Most definitely! I actually wrote the first draft with only two narrators dueling through their daily newspaper articles, but then I decided the novel needed another layer. Another angle from which to view the crime and reveal some behind-the-scenes clues (and some red herring). That's when I added Hunter Jackson to the mix and began rewriting the novel as three separate stories for a short time before merging them back together again.
Can you share some stories about people you met while researching this book?

I wouldn't say I met new people while researching this book, but I did have a chance to reach out to some past journalism friends to discuss how the newsroom has changed over the past two decades and to have them offer feedback on massive portions of the novel. It was a fun excuse to catch up with folks whose influence on me as a writer were never quite revealed until we chatted. It was also reaffirming in many instances to hear from them that my memory and my analysis of my past experiences were dead-on accurate.
What genre of books do you enjoy reading?

I read so many different kinds of books, to be totally honest, but I do tend to verge on realistic fiction most often. I love books that delve into human nature and attempt to reveal to its readers the depths of the human condition through actions and events that are relatable and could be true to life. I think reading realistic fiction, especially young adult and middle grade novels, gives me a chance to relive scenarios I wouldn't otherwise be able to relive without a book in my hand, and those scenarios always lead me to a better understanding of the world around us…and thus, better writing flowing from the tip of my pen.
About the Author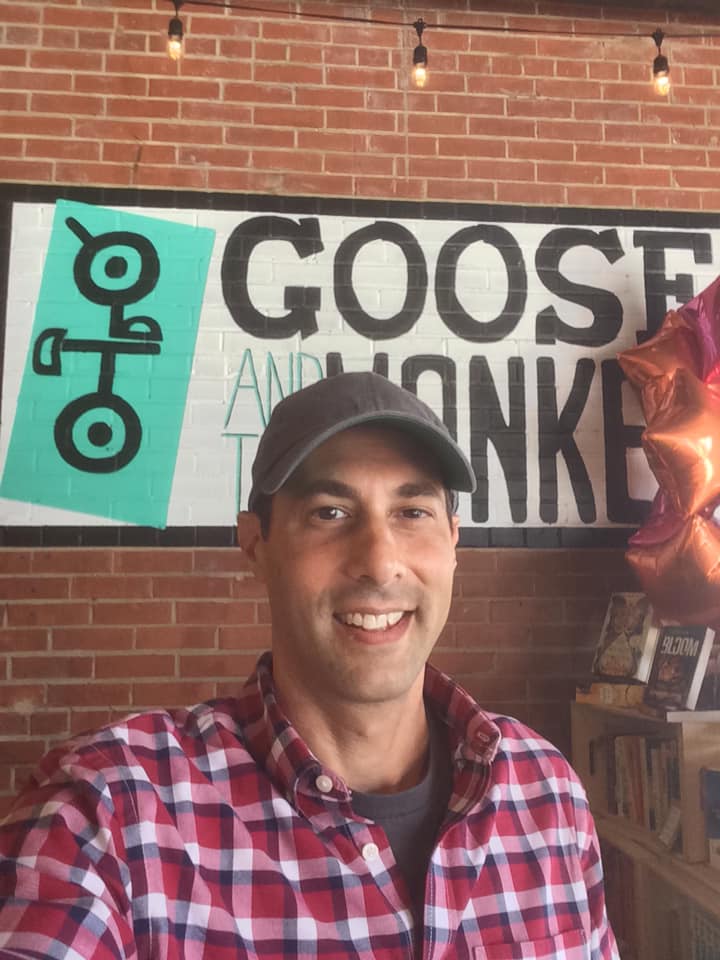 Frank Morelli is the author of the young adult novels On the Way to Birdland (2021) and No Sad Songs (2018), a YALSA Quick Picks for Reluctant Readers nominee and winner of an American Fiction Award for best coming of age story. His fiction and essays have been featured in various publications including The Saturday Evening Post, Cobalt Review, Philadelphia Stories, and Highlights Magazine. A Philadelphia native, Morelli now resides in High Point, NC with a brilliant illustrator and his fur babies.
Contact Links
Purchase Links