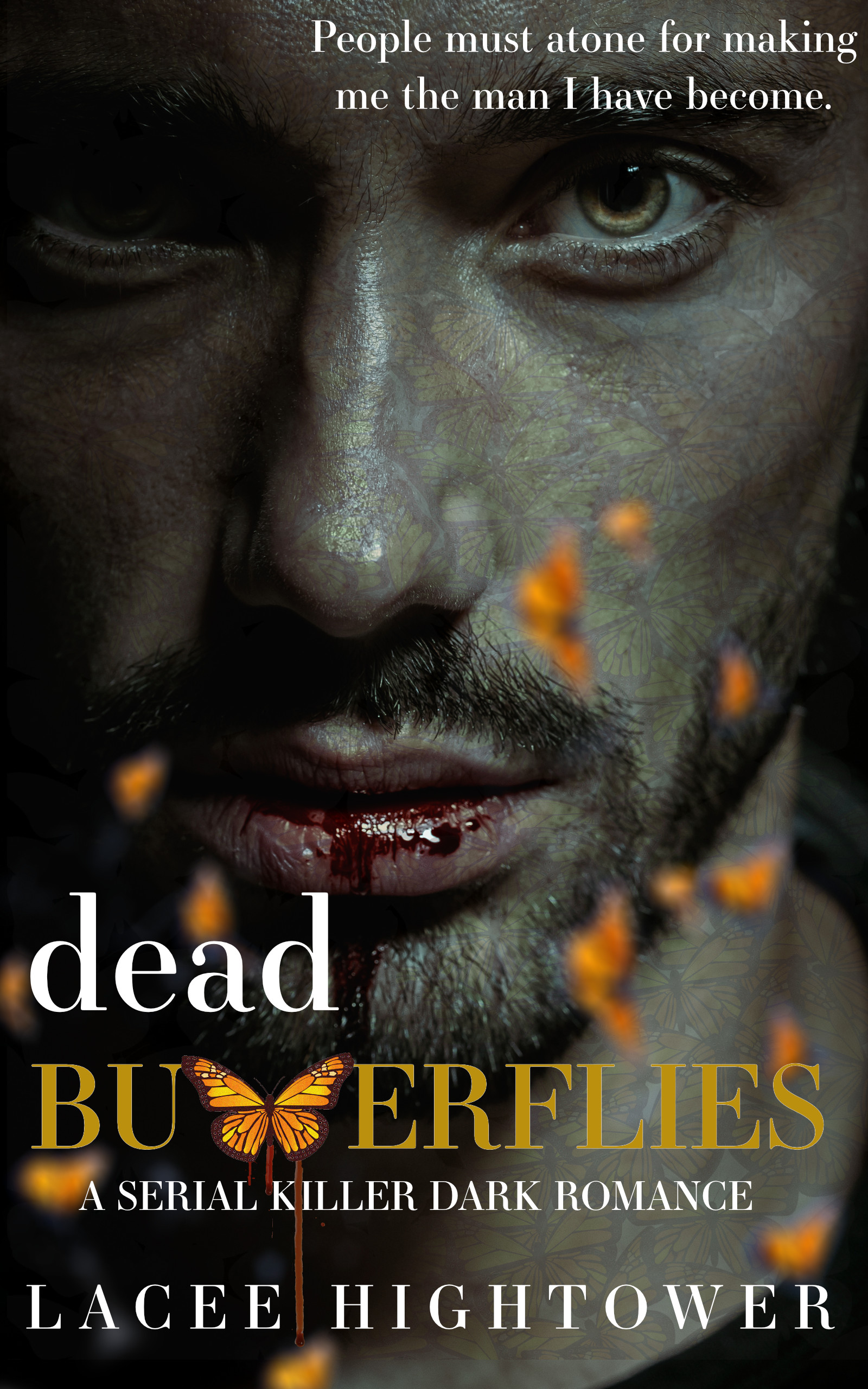 Contemporary Romance
Date Published: 04-02-2022
To forsake: To abandon, desert, or leave with no intention to return. The Bible states that those who forsake God's laws of justice will be punished. But when a loved one dies unexpectedly and tragically, even the strongest or most religious man may cast aside their childhood beliefs and fall into a life of … the forsaken.
This connection between us is instant, eerily so. He sets my body on fire, ignites my senses, and seduces my soul. But there's something in him that most people don't perceive. A sadness. A darkness. An evil aura. Behind the pretty face and awe-inspiring smile is a whole other person.
A criminal. A sociopath. A serial killer.
I should run, lock my doors, and never look back at this man who claims we're nothing but an insurmountable disaster. He's everything I should avoid. Everything I should loathe. Everything I should be terrified of.
But I don't care what he's done in the past. Knowing what I do doesn't stop my heart from beating wildly every time he looks at me. It's only a reminder that true love means taking the good with the bad, the darkness with the light, the dirty with the untainted … and never forsaking those who mean the most.
The more Derek Kinnard tells me to walk away, the more I seem to persevere.
Some secrets are simply worth keeping hidden…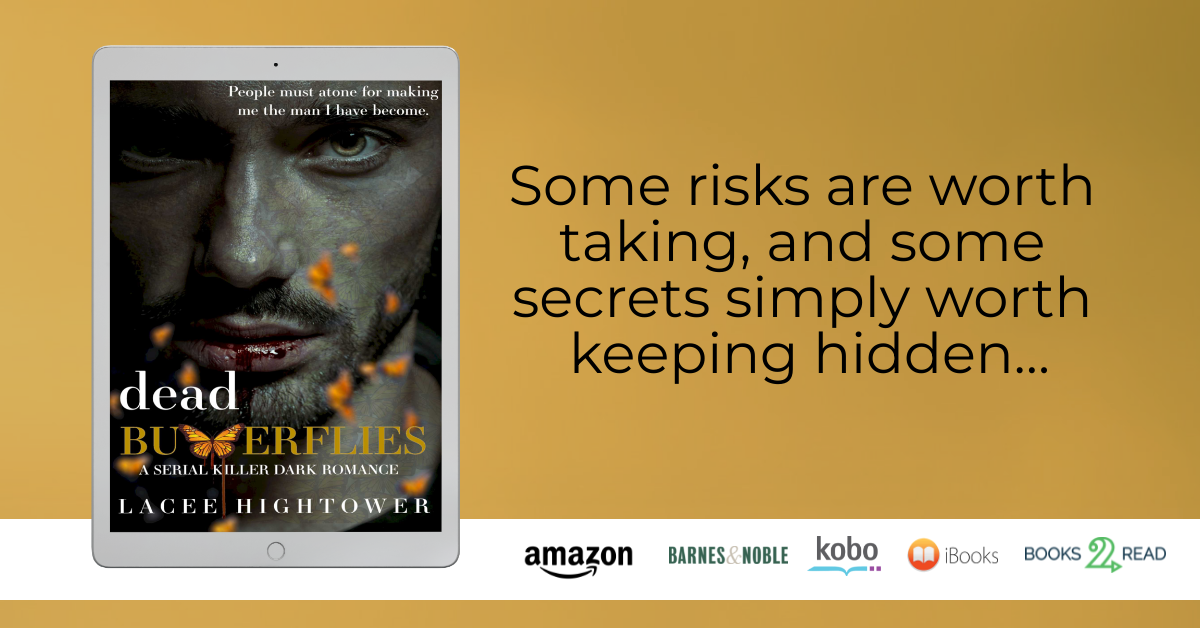 Interview with Lacee Hightower
How did you become involved with the subject or theme of your book?

I've loved both horror movies and crime shows like CSI and Criminal Minds for most my life. I grew up watching scary movies with my dad and have watched just about every dark movie known to mankind. I came up with the idea of Dead Butterflies after watching a television marathon about serial killers, which not only sickened me, but also amazed me at how these people's minds work if that makes sense. I finished that marathon making notes on my phone and scoping out what will hopefully end up a three or four part series.
What were your goals and intentions in this book, and how well do you feel you achieved them?

As with all my books, I'm very much into delving into people's feelings. With Dead Butterflies, I initially wrote it very dark and very graphic. I wanted readers to cringe at the evil in the hero, but after having an editor tell me the graphic torture scenes might be a little over the top, I toned it down quite a bit, yet left enough to show how someone can have an evil side to them, in this case due to a past tragedy, but also have a soft and caring side. I think I've achieved both those things in the book. The hero falls hard for a very strong-willed woman who's also been through her own personal tragedy and just so happens to work for two ex-DPS turned detectives. Not gonna say he turns into a softy (he definitely doesn't), but his soft side does come through.
What was the hardest part of writing this book?

Literally toning down the graphic scenes but leaving them dark and ugly enough to let readers feel the evil living inside the hero.
What did you enjoy most about writing this book?

Honestly, and yes maybe I have a dark side in me somewhere, but researching types of torture used by past serial killers. But also on a lighter note, making the heroine a bad-ass. Can't stand a weak female!
Where there alternate endings you considered?

On most definitely. I wanted so badly to leave this a cliffhanger, but we all know most readers hate that, so I didn't. But, let me tell you … it was hard!
Can you share some stories about people you met while researching this book?

Didn't really meet anyone face-to-face while researching this book, but I actually did speak to a serial killer over the phone who is on death row. Yes, I really did! I can't go into detail about it. I wish I could, but I was sworn to secrecy. People probably wouldn't believe me anyway. I gotta tell you though, it was one of the strangest, eeriest conversations I've had in my life.
What genre of books do you enjoy reading?

I love lots of different genres. Obviously, I love dark, but I also love MMF and MM books. That said, book two in this series, Butterfly Dreams, will be about younger brother Damian, who just so happens to be a gay man. It also has a mystery to it and his serial killer brother will be somewhat involved as well.
About the Author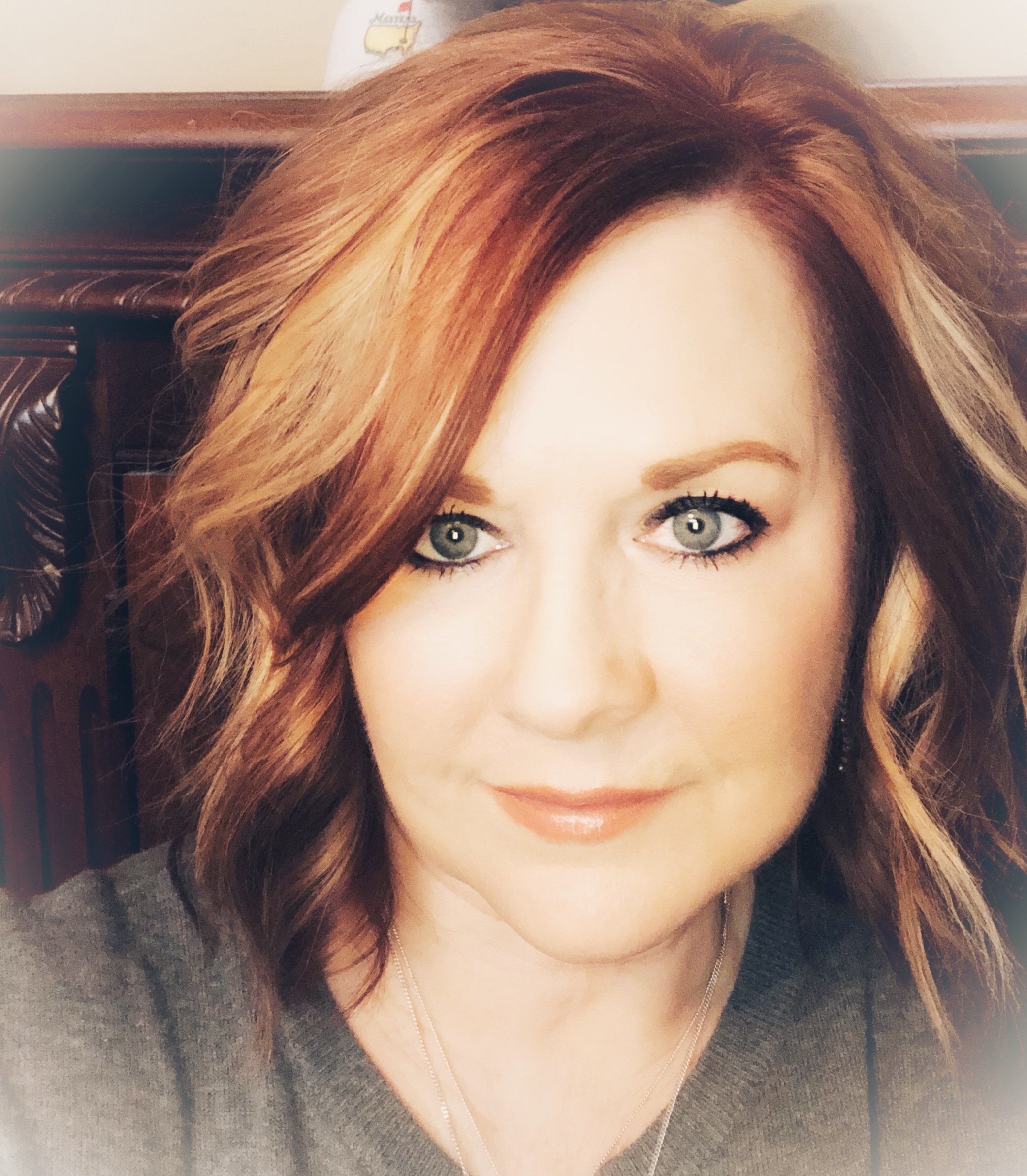 Lacee Hightower is an American writer and romance novelist who loves all books dark and dirty and refers to her style as dark contemporary romance. Living in the Dallas/Fort Worth Metroplex, she describes herself as a foodie that can't cook, a large lover of fashion and SHOES, and an enormous hopeless romantic. Since she was old enough to know what the word meant, she loved the whole concept of romance and happy endings. Even though she has always enjoyed writing, life got in the way, and she never really thought of pursuing it seriously until she decided to write her first book after both her children were grown in 2017. Since that time, she has won two Readers' Choice Awards from Evernight Publishing and had three books hit the best seller list. Now with a nice glass of wine in hand, or not, she is learning to love bringing the characters in her head to life on paper for those who enjoy peeking into another world.
Follow her on Facebook, Instagram, Twitter and https://www.lacehightower.com for information on new releases, books on sales, and other news.
Contact Links
Purchase Links