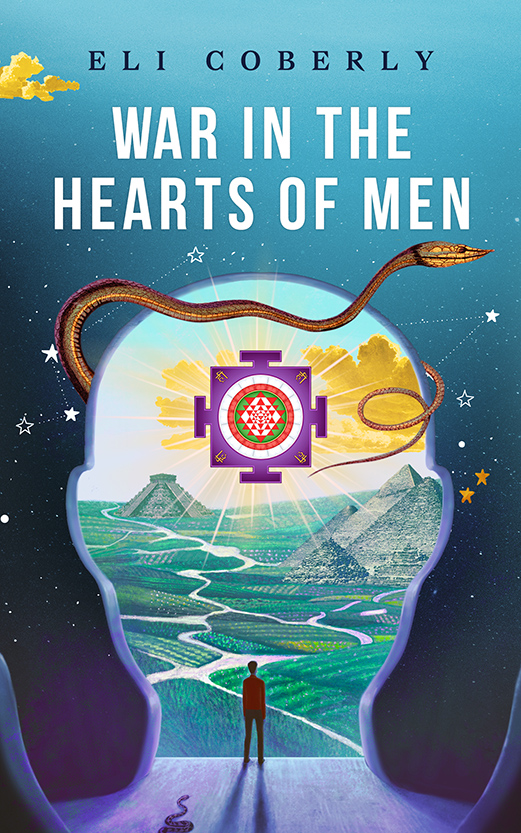 Transformational; Spiritual
Release Date: September 21, 2022
Publisher: Acorn Publishing
In War in the Hearts of Men, Eli Coberly details his lifelong quest to understand the Maya culture and its impact on the present. The author shares his discovery of the artistry of stone-carved symbols on the heels of his extensive travels to both Central and South America. In this intimate and inspirational text, Coberly contrasts contemporary life with the past as he explores spiritual rituals that formed the framework of the ancient Maya culture. War in the Hearts of Men, which identifies and interprets the historical ideologies that suppressed the feminine, displayed the cultural imbalances caused by rampant colonialism, and resulted in the subjugation of Native populations over many centuries, furthers the journey of enlightenment sought by those wise enough to learn from the past.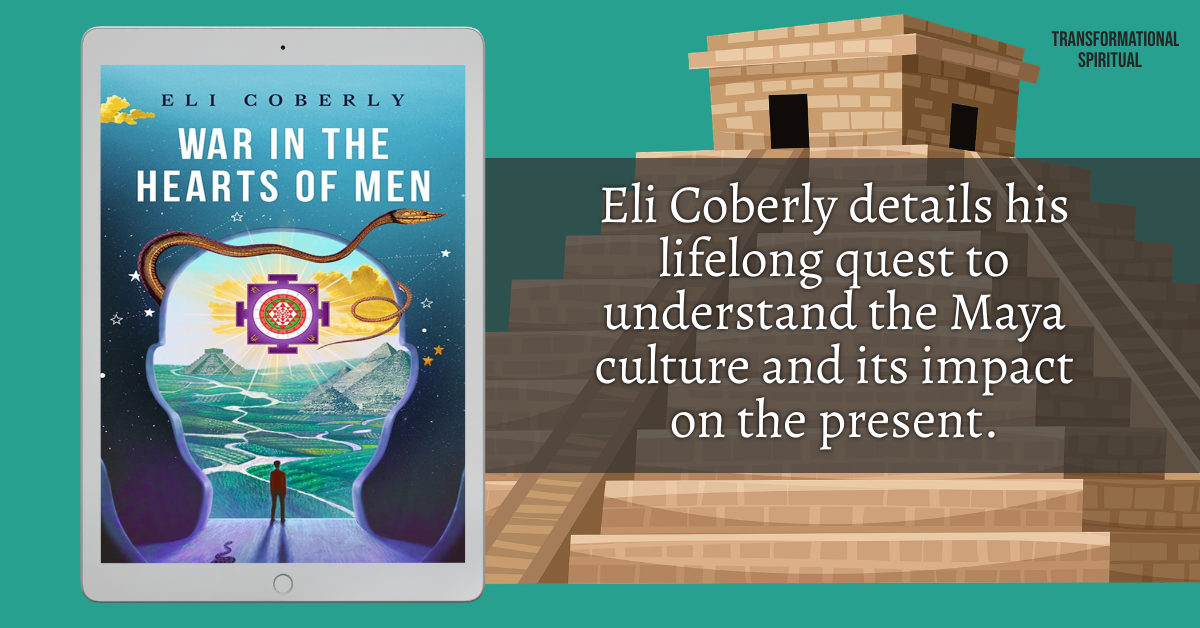 Interview with Eli Coberly
If you could tell your younger writing self anything, what would it be?

Believe in your truth. Publish when you are ready.
What are the most important magazines for writers to subscribe to?

Rolling Stone?

I don't read magazines.
What do you owe the real people upon whom you base your characters?

There are only real people and I try to make it a crystal clear representation of the events.
What is the first book that made you cry?

I don't cry while reading. Just movies. Legends of the Fall when the younger brother Samuel dies in the wire in WWI.




Does writing energize or exhaust you?

I tend to do 1000 words or less in a sitting. It's hard for my wrists to take much more. This takes place mostly in hotel rooms, airports, Chinese restaurants, coffee shops and in flight is my favorite. Since I usually live remotely alone the energy of others is like an electric transfer switch.




Do you try more to be original or to deliver to readers what they want?

If I had the market cornered I wouldn't be talking to you. But I write because it's an important outlet and I believe that I have a purpose here.
Where did your love of books/storytelling/reading/writing/etc. come from?

I didn't read much as a kid, then I was married to a librarian and that jump started things. I always had trouble expressing myself or being creative. I did get an article published in the local paper in the city next to the town I where I grew up.

But it's my imagination and interpretation of the events that I feel my close friends have always enjoyed. It's my story of what had just unfolded. Really though I chose unique choices, not special, just unfiltered gutsy, perhaps reckless and obsessively truthful.
About the Author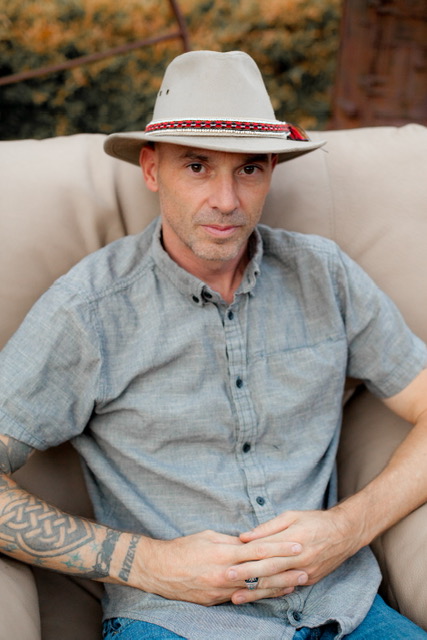 Eli Coberly is a world traveler and seeker of truth through adventure. At seventeen, he left his small Pacific Northwest town to fulfill his dream of becoming an Army paratrooper. At twenty, he was honorably discharged and began his search for a new dream. Eli's writing has taken him worldwide to explore a few of the bigger questions of our human existence, and his prophetic worldview combines military service, counterculture, and the anthropology and archeology of the world's religious symbols. He has studied the migration of the indigenous and ingested their medicine, absorbed their art, and embodied their cosmovision. A yoga therapist, Eli has been a student of yoga for over a decade. When he isn't writing or practicing yoga, Eli can be found examining Tibetan Buddhist tradition, sitting in ceremony with Maya priests, and traversing caves deep in the Belize jungle. He currently resides in Northern California.
Contact Links
Purchase Links