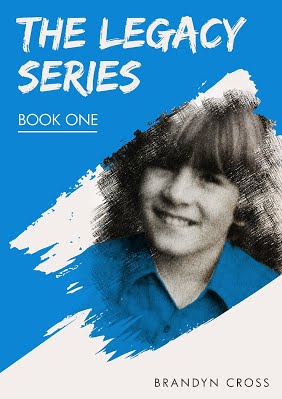 Date Published: February 18, 2020
Brandyn (Brandy) Harris, a lonely, abused, and terminally ill twelve-year-old boy builds his private virtual world outside the knowledge of his strict and abusive parents. Denied the ability to interact with other kids in his everyday life, Brandy finds refuge within the confines of the Internet in his early stages, where it appealed primarily to the outcasts, and a close group of virtual teen friends.
The Legacy offers a unique, unparalleled glimpse into the mind of abused children while this abuse is taking place amid the hysteria surrounding the Satanic Ritual Abuse Panic of the early 1990s. An outstanding page-turner, it gives you an unprecedented, once-in-a-lifetime opportunity to experience, through first-hand, day-to-day accounts as they occur, a real-world of childhood desperation and painful secrets, a world-known by millions of children, but never openly shared with adults.
You'll feel Brandy's feelings, cry his tears and laugh with him on the good days as you'll journey through the candid and honest secrets of an abusive childhood, as Brandy's correspondences are written by kids, for kids. Thus, you'll learn the truths kids only tell their friends, outside the inherent inhibitions derived from adult interference.
This book is the first volume in an epic book series based on real events and the writings and correspondences of a terminally ill young boy who is also enduring a life of physical, emotional and sexual abuse.
Interview with Brandyn Cross
What was the hardest scene from your book to write?
The Legacy is a lengthy series of more than 20 books chronologically following the life of a terminally ill young boy, who also endures a life of cruel abuse. It is told through a series of online correspondences as he is befriended by a group of teens he meets online. As, over time, he slowly learns to trust them more and more, they are able to convince him to open up to them little by little about the realities of his life. As such, emotionally, the scenes become deeper and darker and, thus, harder as the series progresses. And I've actually already written all the books. The remaining ones just need to be formatted, polished and edited. In the first book, however, I would say the hardest scene was where Brandy, the young boy, reaches out to a support group of people fighting cancer to ask if he is being unfair to seek out new friends when, in the end, he may be subjecting these kids to profound sadness if their friend ultimately dies. It is very heart-wrenching.
Why did you choose to write in your particular field or genre?
I've written a lot in the area of middle grade books and films. It's something I very much enjoy. Probably my favorite range to write. In the case of The Legacy Serious, though, this project simply landed in my lap. The Legacy Series is taken directly from the writings between Brandy and his friends, where they share not only friendship, but the dark events of abuse and other teen and preteen horrors day by day, as they take place. This makes The Legacy Series very singular and unique, as about every other true to life account of abuse is always told by adults, looking back at their childhood. To experience these events as they take place, from a child's perspective, is an unprecedented once in a lifetime opportunity. It is uniquely profound. But beware; if you read this, there is no going back. You will be forever changed.
If you write in more than one genre, how do you balance them?
I tend to get bored very easily. It would drive me crazy to write in a single genre book to book to book. And it's not just me. Look how much even Stephen King has branched out over the years. So I'm probably not entirely alone in this. But it helps me keep interested by following up a dark occult horror book or screenplay with a tween comedy or something like that. But I've written horror, comedy, dark drama, satire, and even wrote Gary Coleman's biography with his wife. So honestly, at least in my case, it's not so much balancing writing in different genres as that writing in so varied a field keeps me sane and interested in writing.
What did you enjoy most about writing this book?
As The Legacy Series consists of very intimate conversations between young Brandy and some older teens- and even adults- who take him under their wings, they end up revealing some very personal and dark secrets they've never shared with anyone before. Now, in standard literary voice, a book is told from the perspective of the central character, and the supporting characters are all revealed through the eyes, and bias, of that central character. But The Legacy Series is different because all the characters tell their own stories directly. Brandy, the central character, is generally involved in the circumstances which allow the supporting cast to reveal themselves, but it's told through each character's own voice. Because of this, I had to get more inside the minds of not just Brandy, but every other character to a depth- and in a way- that I had never done before. I loved that. I got closer to these characters than I have in anything else I've ever written. And I think that translates to the reader as well. I think readers will feel that these characters become intimate friends in a way they've never felt before.
What book that you have read has most influenced your life?
Great Expectations. And in reality, anything by Charles Dickens. But I think Great Expectations is about the greatest masterpiece ever written. It is a literal textbook on masterful writing. There are all these very colorful supporting characters, each of whom interacts with, or influences Pip, in various ways. And at the time, it just comes across as an interesting but arbitrary sideshow. Just interesting anecdotes from his life intended to let us get to know Pip a little better. But as the story progresses, and then reaches the climax, we find that absolutely nothing- not the slightest minor detail- was in fact arbitrary. Even the smallest, seemingly inconsequential detail which has been thrown into the story, is there for a reason. Every character, and every detail, wraps around to become consequential to the climax. I was so spellbound the first time I read that. Dickens' organization is nothing short of genius. I can't imagine writing something that tightly wound and complicated with just a quill and paper- no way to just click the 'search' key to verify a previous detail from 200 or 300 pages before. Great Expectations is honestly the greatest textbook on writing I have ever seen. You want to be a great writer, don't just read- but entirely devour- anything by Charles Dickens, really. But especially Great Expectations.
Tell us a little about yourself? Perhaps something not many people know?
I'm autistic, for one thing. Until recently, pretty much no one knew this. But as of late, I've become more open about that. I'm also a largely wheelchair-bound amputee. So I'm very comfortable settled into a routine of sitting at my desk, writing. So these things, which are technically disabilities, may work to my advantage as a writer. Not to mention that my autism seems to give me some rather off-center perspectives, enabling me to write in a voice that others may not have thought of. Lastly, I tend to be somewhat tactile and 'method' in writing. I do a lot of research when writing but, if possible, I would much rather experience what I'm writing about. So I'm not above doing some really stupid things in the name of hands-on research. Once I even intentionally got 'hooked' on cigarettes for a short time because a couple kids in my book experimented with smoking, and I had no idea how that really felt. I could research it but, without experiencing nicotine addiction first-hand, I felt like I would come off sounding too forensic, and it would be painfully obvious I had no idea what I was really talking about. Obviously this isn't something I recommend doing because it's stupid and dangerous, as you might not be able to quit. But I had some unique advantages others don't necessary have such as, weird as it might sound, my autism. And why? Because I tend to become far less emotionally vested in things than the average person. So I was able to undertake this, while viewing even a nicotine addiction, and the discomfort in quitting, as nothing more than a fascinating forensic test, without having any emotional inclination to give in to that discomfort. Again, that's not for everyone, and I don't recommend it.
Can you tell us something about your book that is not in the summary?
The genesis of The Legacy Series is actual correspondences between a terminally ill and abused little boy and a 'secret' group of friends he develops online. Now, that part is in the summary. But- and here's the spoiler- Brandy dies at a very young age at the end of the series. And I give you the spoiler because I give away that spoiler on the first line of the first page of the first book. It's the first thing you find out. And I did this because, when you know he is going to die at only 14 years, you view everything he says from an entirely new perspective. Every dream he talks about for the future, every goal he has, becomes deeper and more profound. Even if it's profound sorrow. He looks forward to getting his driver's license, graduating high school, getting married and having kids, yet you know in the back of your mind he won't live long enough for any of this to happen. You wouldn't look at these things the same way if you didn't already know that. It's very heartbreaking. But when Brandy died, he left behind a stack of these print-outs of correspondences that was literally five or six feet high. There were honestly tens of thousands of notes. No one else wanted them; they were going to just be thrown away. I had no idea what was there but I thought it might be worth reading through. When I did, I found it was the most valuable gold mine of insight into an abused child's mind I had ever seen. It changed my life, and I knew it could change many more lives as well. Thus began a journey of more than 20 years to turn this haphazard collection of insights into literary reality.
About the author: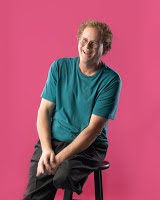 Brandyn Cross is a multi-media artist, as an accomplished writer, recording artist, songwriter, filmmaker, and actor.
Brandyn is the writer/producer of the major live event Jackie Evancho & Friends: We are Hope, which was also filmed for television broadcast as multiple concert specials.
As a singer/songwriter Brandyn scored the international top 10 hits Dear Mr. Jesus and If Money Talks (It Ain't on Speakin' Terms With Me), and the top10 music video I Will Always Love You. He won BEST SONG at the prestigious Utah Film Festival & Awards for his composition and recording of Love Again, as featured in the television series Proper Manors.
As an actor and filmmaker, Brandyn has worked on numerous projects such as Unicorn City and The Wayshower, as well as Alienate and Being Charlie with Rob Reiner. He is presently in post-production on his feature directorial debut with the dark Emo drama, The Legacy.
Among his body of written work is the Feature Film The Legacy, currently in post-production and the recently completed Gary Coleman biography, As if I Never Existed, with Gary's widow Shannon Price. Brandyn has optioned and produced multiple feature screenplays and has written over 100 episodes for various TV series and specials. Brandyn is presently releasing the first volumes in an epic book series, The Legacy.
Brandyn started exploring his creative gifts following a serious industrial accident that turned him into a wheelchair-bound amputee in addition to already being "high functioning" autistic. Determined to show the world that even severe obstacles can be overcome, Brandyn began developing his innate creative abilities, studying and honing his craft, until ultimately turning this ambition into a professional reality. Today, he continues this mission in earnest.