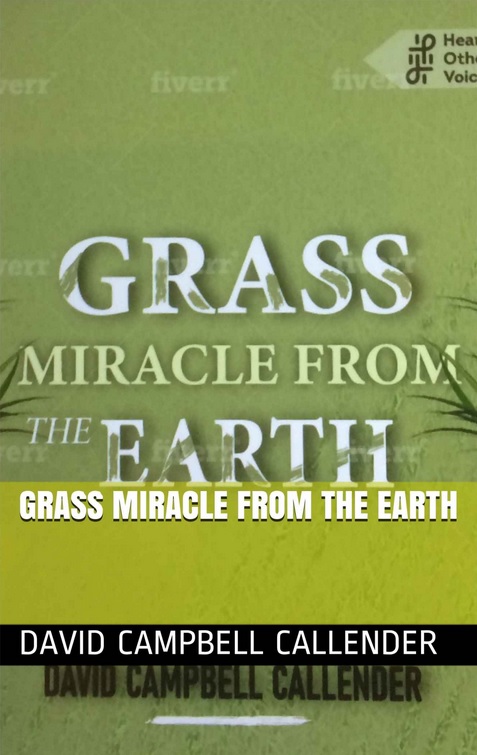 Date Published:
December 2019
Publisher: Balestier Press
We see grass every day, tread on it, maybe handle, smell, or plant it but how many of us actually notice it and appreciate its amazing resilience? This remarkable book gives the unexpected full picture of the plant that, humble and often forgotten, yet, astonishing, in its incredibly multiple forms holds our human and natural world together and clothes its surface in richness and beauty.
Grass, Miracle from the Earth, is not only highly engaging and readable, but has some stunning illustrations as well. It gives us the full picture of grass. The author reveals that even bamboo and sugarcane are forms of grass and that three kinds of, yes, of grass make up the major food of humans and grazing for innumerable animals.
The book provides hitherto unknown and interesting details about grass. It helps create a high level of appreciation for the abiding necessity of grass for humanity, for nature, and for the arts. The author also explores the eminence of grass in folklore and poetry.
The author makes use of a simple and easy-to-read style to introduce readers to the world of grass. She traces the history of grass right from its origin which dates back to some 50 million years ago. The book highlights the journey of the humble grass as an agricultural asset to its use in medicines, construction, cooking, and many other purposes.
Grass, Miracle from the Earth, also lets readers into some interesting anecdotes and tidbits about its association with mythology, symbolism, and arts. The book establishes a firm connection between grass and the wellbeing of the human race.
According to the author, grass is one of the most extraordinary plant families on Planet Earth. The book will force readers to stop and contemplate the role of this green gift from nature every time they eat food stuffs such as popcorn or even a Thai curry of which lemongrass is a key ingredient.
And ... but just read it!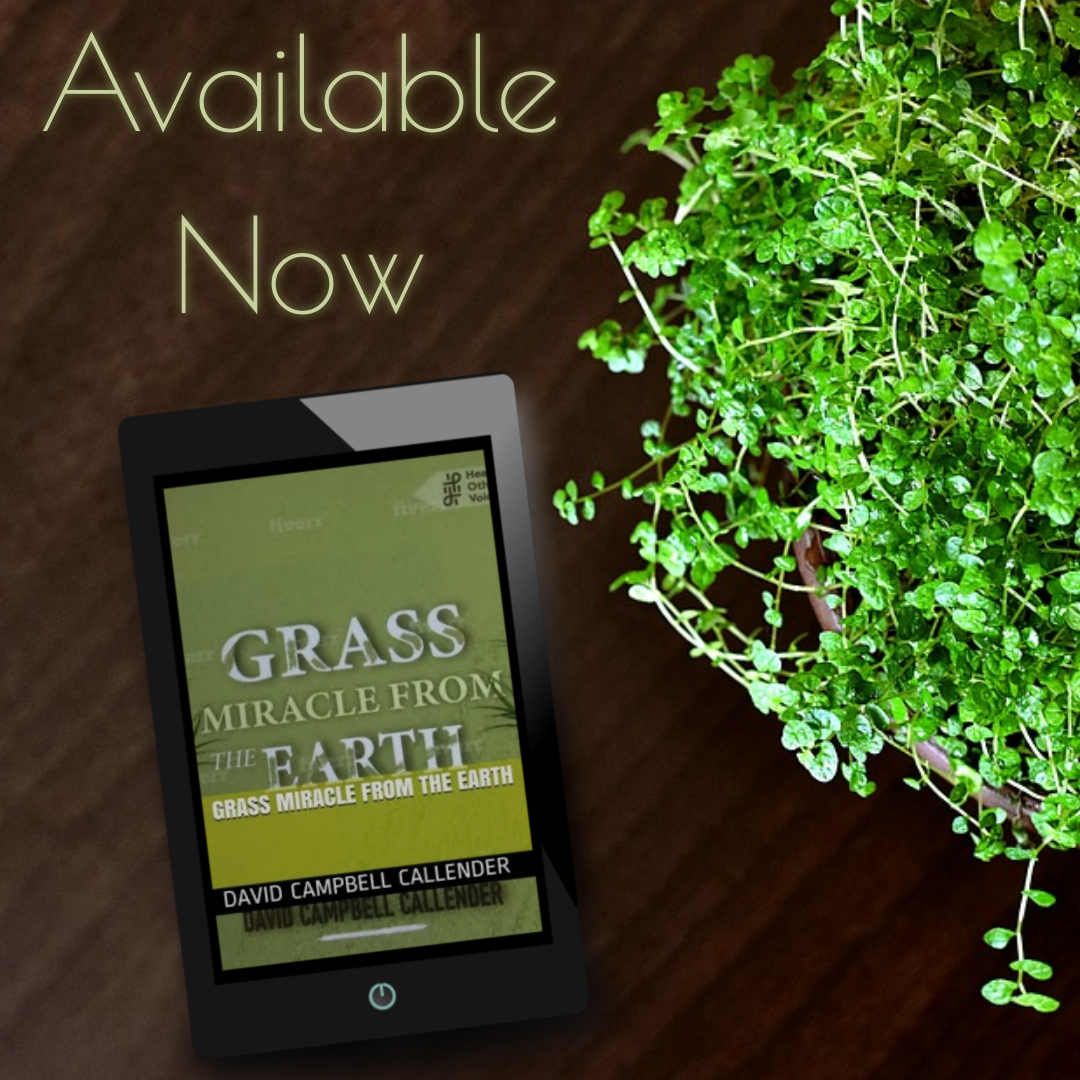 About the Author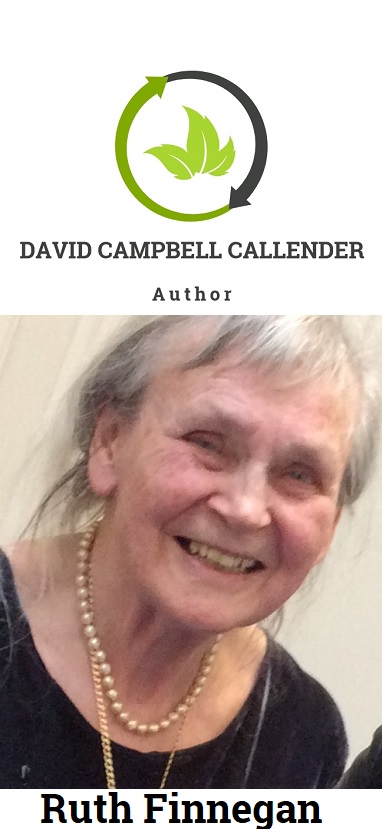 David Campbell Callender, a name taken (adapted) from, and in memory of, her gifted Irish grandfather, is the penname of the British anthropologist Ruth Finnegan,
Ruth Finnegan OBE, an anthropologist and multi-award (fiction and nonfiction) author, was born (1933) in the beautiful fraught once-island city of Derry, Northern Ireland, and brought up there, together with several magical years during the war in Donegal. She was educated at Ballymore first School County Donegal, Londonderry High School, Mount (Quaker) School York, then first class honours in Classics and a doctorate in Anthropology at Oxford. This was followed by fieldwork and university teaching in Africa (principally Sierra Leone and Nigeria). She then joined the pioneering Open University as a founding member of the academic staff, where she spent the rest of her career apart from 3 years (and more fieldwork) at the University of the South Pacific in Fiji, and is now an Emeritus Professor. She is a Fellow of the British Academy, The Royal Anthropolgical Institute of Great Britain and Ireland, and the American Folklore Society. She is also an Honorary Fellow of Somerville College Oxford.
She has three daughters and five grandchildren and lives in Old Bletchley, southern England, with her husband of over 50 years, where she continues her academic and dream-inspired creatve writing, but now devotes much of her time to her work as co-editor of the innovative Balestier Press young adult series 'Hearing Others' Voices'.