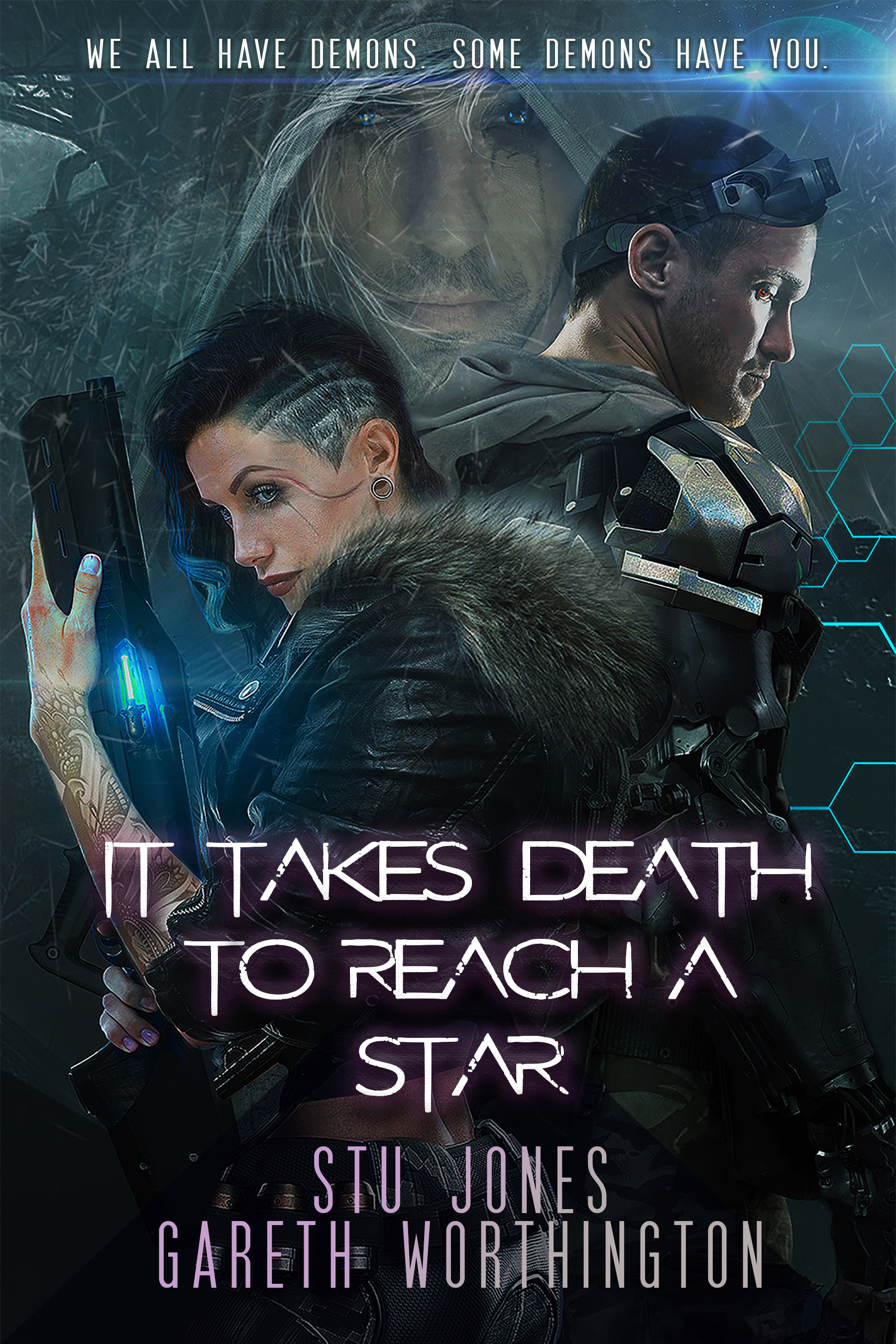 Sci fi, dystopian, apocalyptic
Date Published:
May 22 2018
Publisher: Vesuvian Books
The world you know is dead. We did this to ourselves.
The epidemic struck at the end of the Third World War. Fighting over oil, power, and religion, governments ignored the rise of an antibacterial-resistant plague. In just five years, the Earth was annihilated. Only one city survived—Etyom—a frozen hellhole in northern Siberia, engulfed in endless conflict.
The year is 2251.
Two groups emerged from the ashes of the old world. Within the walled city of Lower Etyom dwell the Robusts—descendants of the poor who were immune to the New Black Death. Above them, in a metropolis of pristine platforms called lillipads, live the Graciles—the progeny of the superrich, bio-engineered to resist the plague.
Mila Solokoff is a Robust who trades information in a world where knowing too much can get you killed. Caught in a deal gone bad, she's forced to take a high-risk job for a clandestine organization hell-bent on revolution.
Demitri Stasevich is a Gracile with a dark secret—a sickness that, if discovered, will get him Ax'd. His only relief is an illegal narcotic produced by the Robusts, and his only means of obtaining it is a journey to the arctic hell far below New Etyom.
Thrust together in the midst of a sinister plot that threatens all life above and below the cloud line, Mila and Demitri must master their demons and make a choice—one that will either salvage what's left of the human race or doom it to extinction …
Bronze Medal Winner — 2019 Independent Publisher Book Awards — Science Fiction
· Gold (1st Place) Winner — 2019 Feathered Quill Book Awards — Science Fiction/Fantasy
· Finalist — 2018 Dragon Awards — Science Fiction
· Winner — 2018 New York Book Festival — Science Fiction
· First Place Ribbon — 2018 Chanticleer International Book Awards — Science Fiction
Next Book in the Series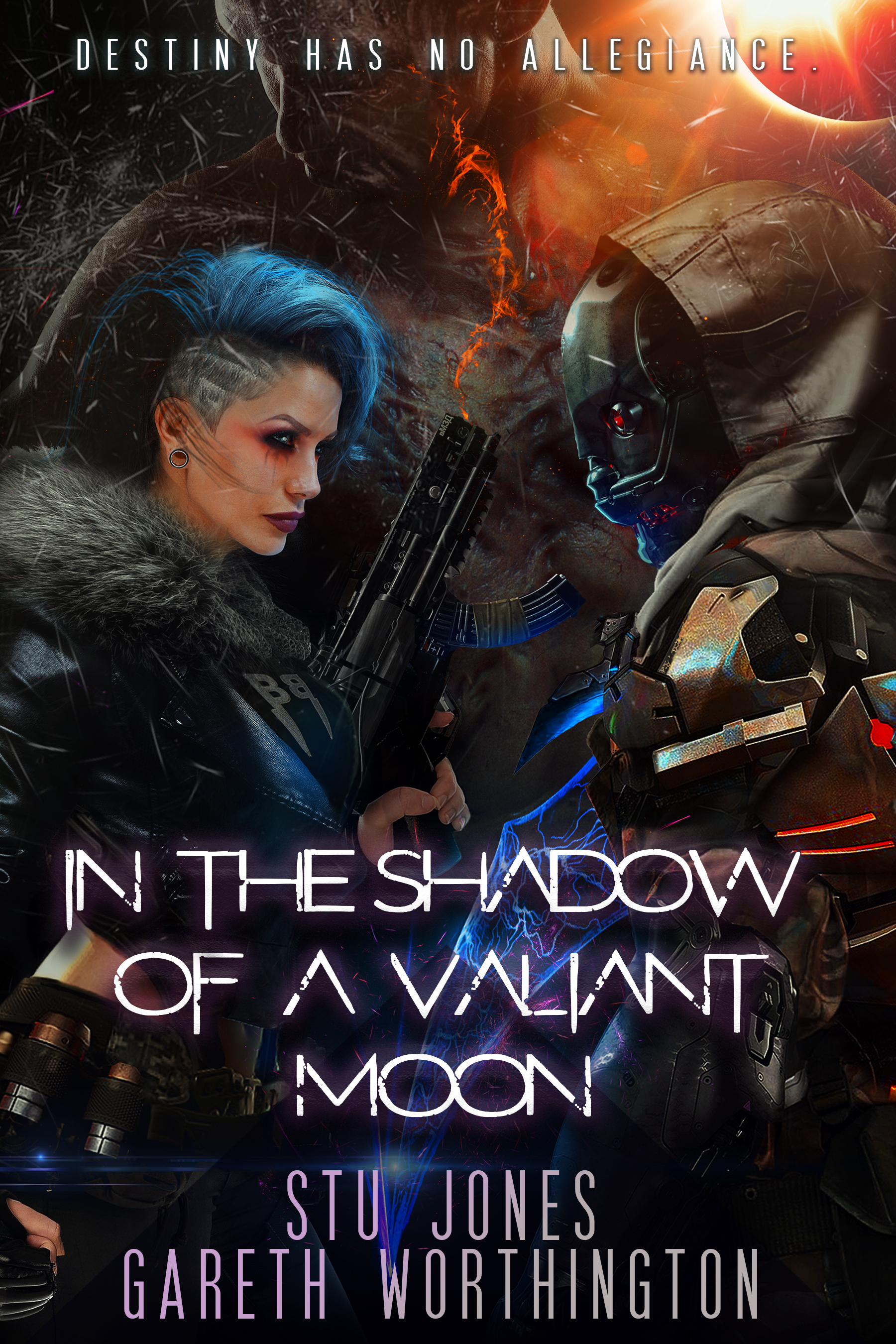 Sci fi, Dystopian, Apocalyptic
Date Published:
Aug 25 2020
Publisher: Vesuvian Books
Four years have passed since the lillipads fell and Etyom slipped into darkness. The New Black Death has mutated again, spreading to near epidemic proportions. What little order existed in Earth's last city has disintegrated into chaos.
Rippers roam the Vapid, robbing and leaving their victims butchered. The Robusts have spilled out of their broken enclaves and hide in any dark corner that will conceal them. Meanwhile, the elite Graciles, fallen from their pristine towers in the sky, have all mysteriously disappeared.
Demitri is a prisoner in his own mind. His demon, Vedmak—now known as the Vardøger—is manipulating Demitri's body to execute a secret plan far more disastrous than even the Gracile Leader dared.
Mila, her status among the fractured resistance elevated to that of Paladyn—a protector of the people—leads the fight against zealots intent on destroying what little remains of Etyom. It is a responsibility she never wanted, a calling that prevents her from doing what she truly desires.
Yet, Mila should be careful of what she longs. Caught between annihilation and loyalties that refuse to die, she must reconcile a single immutable truth: following your heart comes at a price.
Interview with Stu Jones & Gareth Worthington
For those interested in exploring the subject or theme of your book, where should they start?
Gareth:
Oh go to www.ittakesdeathtoreachastar.com ! We have put up all of the research, artwork, videos etc. You'll be able to understand the very near-future world we created based on where our planet is heading now.
How did you become involved with the subject or theme of your book?
Gareth: The series started with an embryonic idea—The God shaped hole. As a scientist and atheist there comes a point in my understanding where there seems to be no more answers. Some argue that God can fill that gap. I wanted to explore it, but do it justice. So, I approached Stu—whom I knew wrote very realistic Christian fiction—to partner with me. I wanted to do the subject matter justice from both sides of the argument.
Stu: It was an incredibly intriguing concept to write a story about the ultimate collision of worlds and cultures, thoughts and ideas. Actually it was terrifying in the beginning. How do you begin something like that alongside someone you've never worker with before? But we struck out and gave it our best shot, creating a really interesting future world and exploring some really tough social issues – from two very different perspectives – along the way. Somehow it worked! Looking back, writing this series has been an amazing experience.
What were your goals and intentions in this book, and how well do you feel you achieved them?
Gareth: I think Stu and I wanted to explore what it means to be human, to deal with prejudice and intolerance. To push our characters to breaking point such that they have to question everything they believe to be true and re-evaluate. What does that do to a person? An early reviewer said:
"… while It Takes Death to Reach a Star emphasized the importance of honest communication between us humans, regardless of our religion or social class or physical qualities, In the Shadow of a Valiant Moon hammers home the message that hope is the force that will keep one alive through all that sard."
Our story is brutal and difficult because it had to be. I think we achieved our goal. Star has won about eight awards so far, so we like to think we did something right.
Anything you would like to say to your readers and fans?
Stu: We're so grateful for our readers and fans! Thank you for your support over the years. We quite literally can't do it without you. Also, never forget - sometimes the difficult path is the one that takes you to the mountain's summit.
Gareth: We're sorry. We put the characters and you through the mill!
What did you enjoy most about writing this book?
Gareth: Working with Stu. He brings so much energy and enthusiasm and imagination to our work. The series really is a hybrid of us, and without either it wouldn't have the gravitas. We like to think we are an epitome of what it's all about: tolerance. By the political and cultural lines drawn these days, he and I shouldn't even be friends.
Stu: This series has been a real journey of the soul. It's been as much a journey of self-discovery for its authors as it was its protagonists. I love that. And Gareth is right – we each bring our own magic which is what I think really makes it shine.
Can you tell us a little bit about your next books or what you have planned for the future?
Gareth: So, I have a few coming. In November is a solo project, Children of the Fifth Sun: Rubicon, which is the final installment in the series. It took me more than twenty years to write overall, and the series reflects that. It's an awesome action adventure like Indiana Jones. Of course, you need to read the first two in the series to appreciate it. Then in March 2021 I have Condition Black with Stu—I'll let him talk about that—and then in May 2021 I have my first Nordic Thriller, A Time for Monsters. It's a very personal story, inspired by my turbulent childhood growing up in a bad neighborhood in the 80s.
Stu: Coming up next for me is Condition Black co-authored with Gareth. An exciting, near future medical/military thriller, it represents our third outing working together. Thanks to Gareth the science is fantastic and there's a really interesting twist! After that I've got two more solo outings in different stages of development. The first, S.H.R.E.D: Gorgon Rising, is a superhero styled action/adventure story. The second, in final stages of development, is an action-packed Cyberpunk thriller with a neo-retro 80's vibe.
How long have you been writing?
Gareth:
I started when I was probably thirteen, writing short stories but seriously when I was around thirty, with my first series. Dan Brown's
The DaVinci Code
actually inspired me because I love combining facts and conspiracy theory to produce a novel that might just be plausible.
Stu: Around 2005 just after starting my police career. I've always had a wild imagination and made short films all through high school and college. When police work made doing that difficult, I transitioned to writing. I had no idea what I was doing back then and that first novel and Through the Fury to the Dawn took me 6 years to self-publish. I never thought I'd keep doing it.
Can you tell us a little bit about the characters in In The Shadow of A Valiant Moon?
Gareth: I wrote Demitri and Vedmak, and they represent a typical abusive relationship. Demitri is beaten down and bullied he point he doesn't believe he has the strength to deal with anything, to the point that when he does get reprieve from the onslaught he almost misses it because he knows nothing else. Vedmak is the abuser and his power comes from making Demitri weak. Through the two books in this duology you see how the power see-saws between them until breaking point.
Stu: Mila is incredible. She's one of my favorite characters I've ever created and her journey is one of self-discovery. There's a nagging in her spirit. The feeling like she was meant for something more – to serve a purpose greater than herself. It's that pull that sets her in motion in book one. In book two she starts to discover the difficult other side of this coin – standing your ground in the name of what you believe sometimes comes at a price.
If you could spend the day with one of the characters from In The Shadow of A Valiant Moon, who would it be? Please tell us why you chose this particular character, where you would go and what you would do.
Stu: This one is easy for me. I'd go find master Ghofaun, the fabled warrior monk. He also happens to be and Mila's friend and martial arts mentor. I'd ask for him to take me on as a student, get beat up, learn a thing or two, and maybe share with him a bottle of his homemade sake, dreamy clouds.
About Stu Jones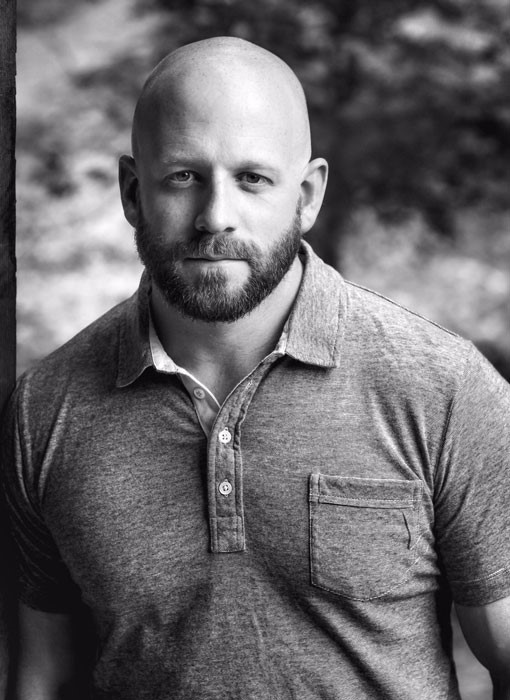 A veteran law enforcement officer, Stu Jones has worked as a beat cop, an investigator, an instructor of firearms and police defensive tactics and as a member and team leader of a multi-jurisdictional SWAT team.
About Gareth Worthington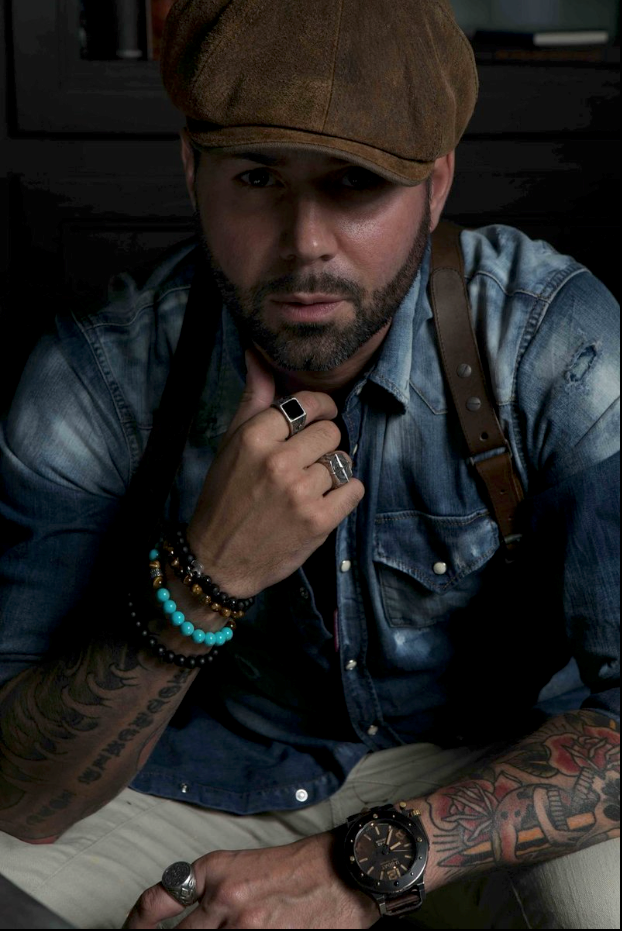 Gareth Worthington BSc PhD EMBA is a trained marine biologist and holds a doctorate in comparative endocrinology. Gareth works in the pharmaceutical industry helping to educate the world's doctors on new cancer therapies.
Contact Links
Instagram: @garethworthington @stujonesfiction