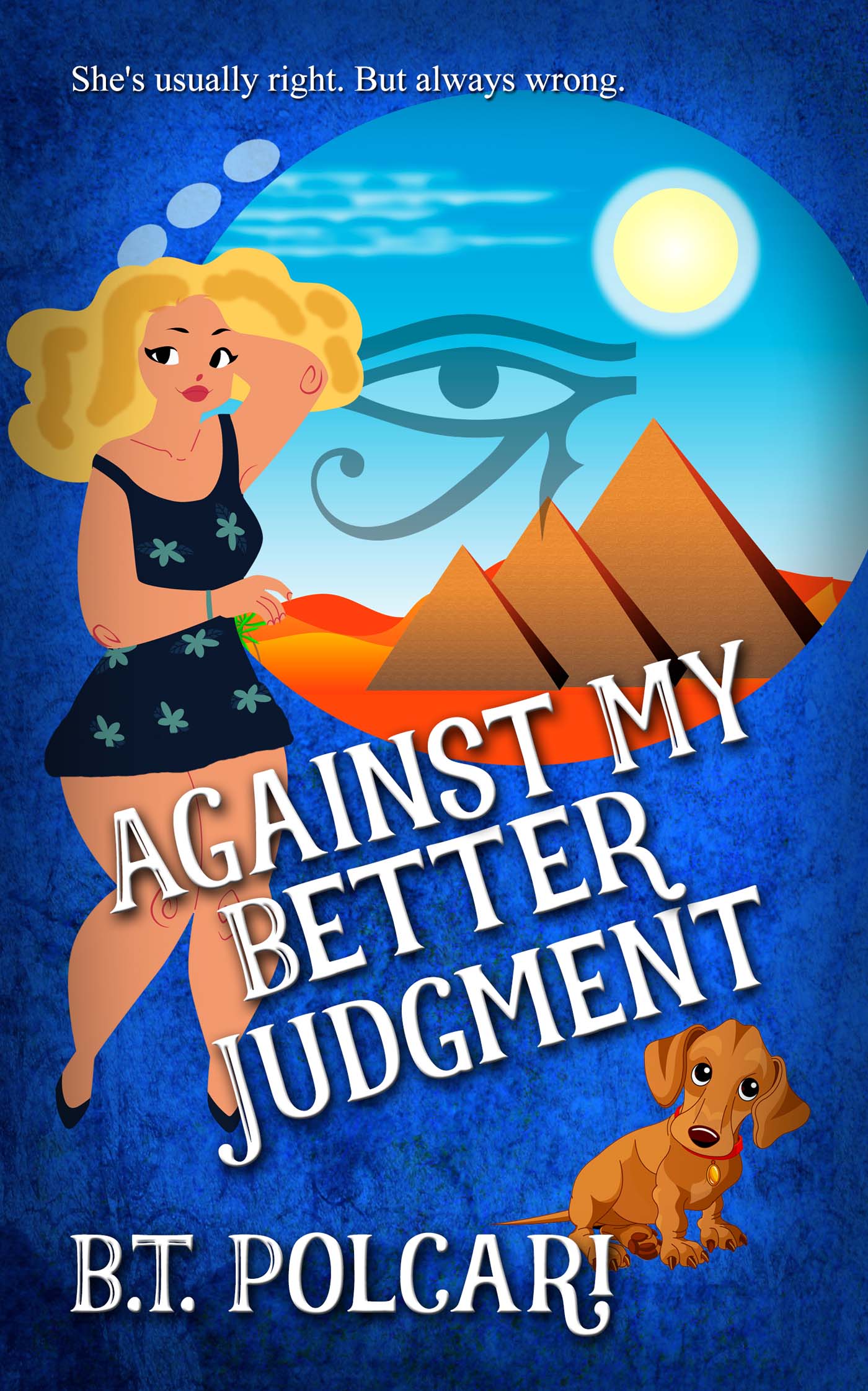 Mauzzy and Me Mystery, Book 1
Mystery, New Adult, Young Adult
Date Published: September 16, 2020
Publisher: The Wild Rose Press
When freshman year at the University of Alabama draws to a close, Sara Donovan finds herself grappling with the same old question—listen to her head or follow her heart. What she ends up doing is purchasing an Egyptian
souvenir funerary mask, and after a mysterious phone call, she's certain a ring of antiquities smugglers are operating in Tuscaloosa.
With finals never far from her mind and her return to 'Bama hanging in the balance, she should be studying. Instead she launches her own investigation to prove her mask is indeed a stolen artifact, and not a cheap trinket. When it comes time to snoop, Sara is more than ready, or at least she was until a hot new teaching assistant moves in next door.
Suddenly she learns things are never as they seem. Ever.
Name: Nancy Allen
Blog: The Avid Reader
URL: http://the-avidreader.blogspot.com/
Fiction Author Interview Questions
Interview with B.T. Polcari
For those interested in exploring the subject or theme of your book, where should they start?

Definitely the black market for antiquities, which runs in the billions of dollars per year. Since the book centers on Egyptian antiquities, that might be a good place to start, although one might also want to start with the antiquities black market as a whole because in addition to Egypt, there are quite a few other countries whose artifacts are being illicitly obtained and sold to unsuspecting collectors. These include Peru, China, Greece, Iraq, Syria, Turkey, and sadly, many more. It is a fascinating subject because many of these countries at one time allowed for the legal acquisition of artifacts, meaning there are legally acquired artifacts with legitimate provenances being bought and sold, intermixed with the illegally obtained ones. This muddies the water and requires auction houses, curators, and collectors to be exceedingly vigilant in their scrutiny of the artifacts' provenances.
How did you become involved with the subject or theme of your book?

My daughter is enthralled with Egyptology so I decided to dig into it. As I researched for the book, I stumbled across the antiquities black market and was fascinated by the amount of money changing hands, the players involved, and its global footprint.

What were your goals and intentions in this book, and how well do you feel you achieved them?

I had two goals. One was very tangible: I wanted to write this book for my daughter and wife. It was during a long drive to Washington, D.C. for our son's graduation, when my wife and I started talking about some of the antics and funny stories our daughter's miniature dachshund, Mauzzy, would get himself and her into. At some point, my wife says something like, "You need to write a book about an inquisitive college girl and her mischievous dog." During the week in D.C. with our daughter, who flew in for the graduation, the conversation invariably went back to this crazy idea of me writing a book. As my wife and daughter talked, they threw ideas all over the place, their excitement growing with each pitch. I mainly just sat and listened. It was quite entertaining. The rest of our stay in D.C. was filled with conversations on plot ideas, Mauzzyisms, and possible characters.

After driving back home, and as more and more ideas and stories from my wife and daughter POURED in, it dawned on me: I was really going to be writing a book for them. And I was okay with that because I was about to retire, so why not. It would keep me out of my wife's hair. For all I know, with my retirement pending, she was planning ahead and suggested the idea of a book—to keep me out of her hair!

So, my wife and daughter inspired me to write the book, and I wanted to write it—for them. And when I signed my contract with The Wild Rose Press, I accomplished the first goal.

The second goal was I wanted to encourage people not to be afraid to be different, to be true to one's self. I wanted to celebrate individuality. This is because for many of us, self-belief can be elusive and fickle. This leads to the propensity for "going along with the crowd" instead of putting one's self out there because it's easier. Conformity is safe. Being different and not being afraid to show it is anything but safe. Even for the most confident of people, staying true to one's self can be difficult at times when confronted with difficult circumstances. The main character, Sara, is refreshingly different in how she views the world. She's independent. Determined. Spunky. Fearless of the dictates of societal mores. Dismissive of pressure to act or behave a certain way, either from her peers or others. Throughout the book, I put Sara in situations in which she struggled with the decision to listen to her head or follow her heart. In other words, her self-belief was tested. In the end, she learned an important life lesson. And I firmly believe I accomplished this second goal.
Anything you would like to say to your readers and fans?

Always set goals for yourself and work hard to achieve those goals. If you don't, you can become like a rudderless boat adrift in the ocean. And when things get difficult or it doesn't seem like you are making progress toward that goal, dig deep and keep pressing on. I talk a lot about perseverance. Getting this book published was all about perseverance (see my blog post "How Badly Do You Want To Be Published"). Sara is all about perseverance and believing in herself despite the odds, even when the easier course of action might be to "go along with the crowd." I'll leave you with this quote by Tom Hanks in the movie, A League of Their Own.
"It's supposed to be hard. If it were easy, everyone would do it."
What did you enjoy most about writing this book?

Actually, there were two equal things I enjoyed.

I loved creating characters that I could bring to life through their actions and dialogue. I'm always observing people—friends, business acquaintances, strangers, etc., and while I don't make written notes, I file away in my head how they act, talk, react, and relate with others. When I'm building a character during the plotting process and later as I write, I'm always reaching deep into the inner recesses of my mind (yeah, that can be scary) to visualize certain aspects of people's behavior and mannerisms until I find what I'm looking for to instill into a specific character. It's fun when I get to the point where each of my characters take on a life of their own and readers can recognize them in the story simply through their dialogue and actions. I know it's frustrating when reading a book and the characters blend into each other and don't stand apart, so I worked hard to keep that from happening.

I also really enjoyed writing Mauzzy into the story. As I note in the book's dedication, he is the only real-life character, being my daughter's miniature dachshund. He has such a human-like personality, with all the emotions that go with it, I wanted the reader to come to consider him a person too and that he was only a dachshund in the physical form. Judging from beta readers' reactions, I achieved the goal.
Can you tell us a little bit about your next books or what you have planned for the future?

I have so many projects in the writing, editing, or initial planning stage, there aren't enough hours in the day for me to get everything written. Against My Better Judgment is the first book in the A Mauzzy and Me Mystery series. The second book in the series is about two-thirds through the plotting process and the third book is on the initial drawing board. I plan on writing more than three books in the series but these are what I have under development. There will be a lot more of Zoe (and her hair's ever-changing colored streaks), Sara (and where her "intuition" takes her), and definitely more of Mauzzy. There might even be a sister in Mauzzy's future. 😉 I've been saving up book ideas for decades, so at this point I can almost close my eyes and pull a sheaf of paper out of my bursting filing cabinet for a new Sara Adventure. ROTC boys might be replaced with Naval Academy midshipmen; stolen antiquities with possible heists and suspicious deaths; and Marty the Mall Cop with Serg the Air Marshal. Have I said too much?

I am also working on a murder mystery novel as the first book in a different series that I'm currently calling the "Bill Byrd" series since I don't want to release the working title just yet. The first draft has been through developmental editing with the great Jeni Chapelle (www.jenichappelleeditorial.com) and I'm in the process of addressing all her wonderful comments and suggestions. Although this series is darker than the Mauzzy and Me Mystery series, Bill Byrd is quite the colorful character so I would say a similar comp would be to the "Jake Longley" series written by the fantastic D.P. Lyle.
How long have you been writing?

Since I was in the fifth-grade. My writing teacher, Mrs. S, asked each of us to write a story. Not one for being brief, I wrote a 10-page story about a boy and his dog, and my excitement was so palpable that my mom encouraged me to keep writing because one day I could be an author. It took me a few decades to get from my fifth-grade Collie story to here, but I have actually been writing professionally my entire career, although in a much different format. And not nearly as interesting at this.

Can you tell us a little bit about the characters in Against My Better Judgment?

I recently did a whole post on how some of the characters got their names. The co-protagonists, Sara and Mauzzy, each got their names inadvertently through my daughter. Part of my answer to question 3 talks about Sara, whose is named after my daughter's great friend from the University of Alabama (Roll Tide!). They even share the same birthday – Halloween! While my daughter's friend, Sara, gave her name to the main character, her vivacious personality and fierce friendship is seen in my MC's best friend, Zoe. As for Mauzzy, as I noted earlier, he is actually the only character in the book that is real. He's been a fixture in my daughter's life (and therefore ours) since she rescued him and the personality portrayed in the book is the 100% true Mauzzy. Loving. Crafty. Scary smart. Savvy. Calculating. Fiercely loyal. Truly a real person disguised as a miniature red dachshund.

Although I have a number of other characters, another fan favorite is Mrs. Majelski, who I discuss below in the answer to question 9.
If you could spend the day with one of the characters from Against My Better Judgment who would it be? Please tell us why you chose this particular character, where you would go and what you would do.

I would love to hang out with Mrs. Majelski, as she is my all-time favorite character, next to Mauzzy (I had to say that—he's staring right at me). In fact, as I noted above, she is big fan favorite. I'm pretty sure we would spend a lot of time at the gym, in the rocking climbing room, on mysterious month-long vacations, shooting the breeze about college football, and making lots and lots of dry-cleaning runs. But, as Mrs. M always says, "Take a little advice from an old lady who knows a thing or two. Nothing is as it seems, dear."



About the Author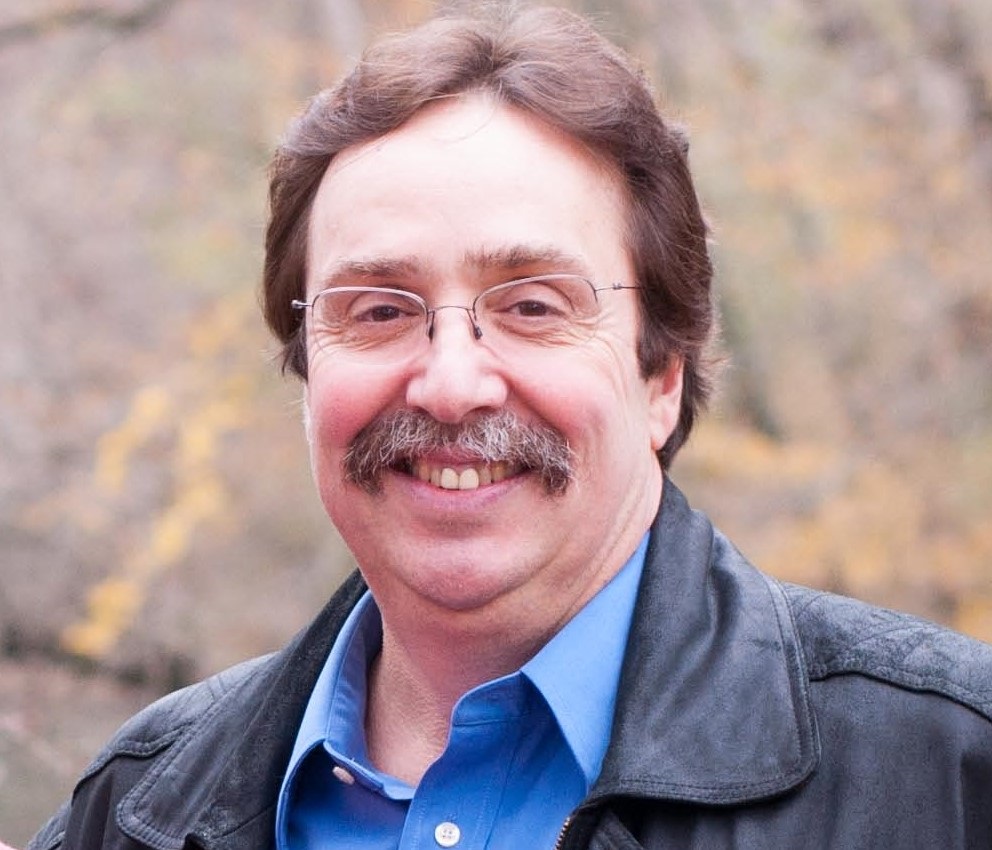 After a long career as a business executive, B.T. Polcari tried to retire. Spoiler alert: he's really bad at retirement. Bowling, tennis, and sailing can only keep you busy for so long, so B.T. is now pursuing his childhood dream of becoming a published author.
Contact Links
Purchase Links
Amazon Links:
Amazon US:
Amazon UK:
Amazon Germany (Paperback Only):
Barnes & Noble:
Books A Million (Paperback Only):
Apple Books (Digital Only):