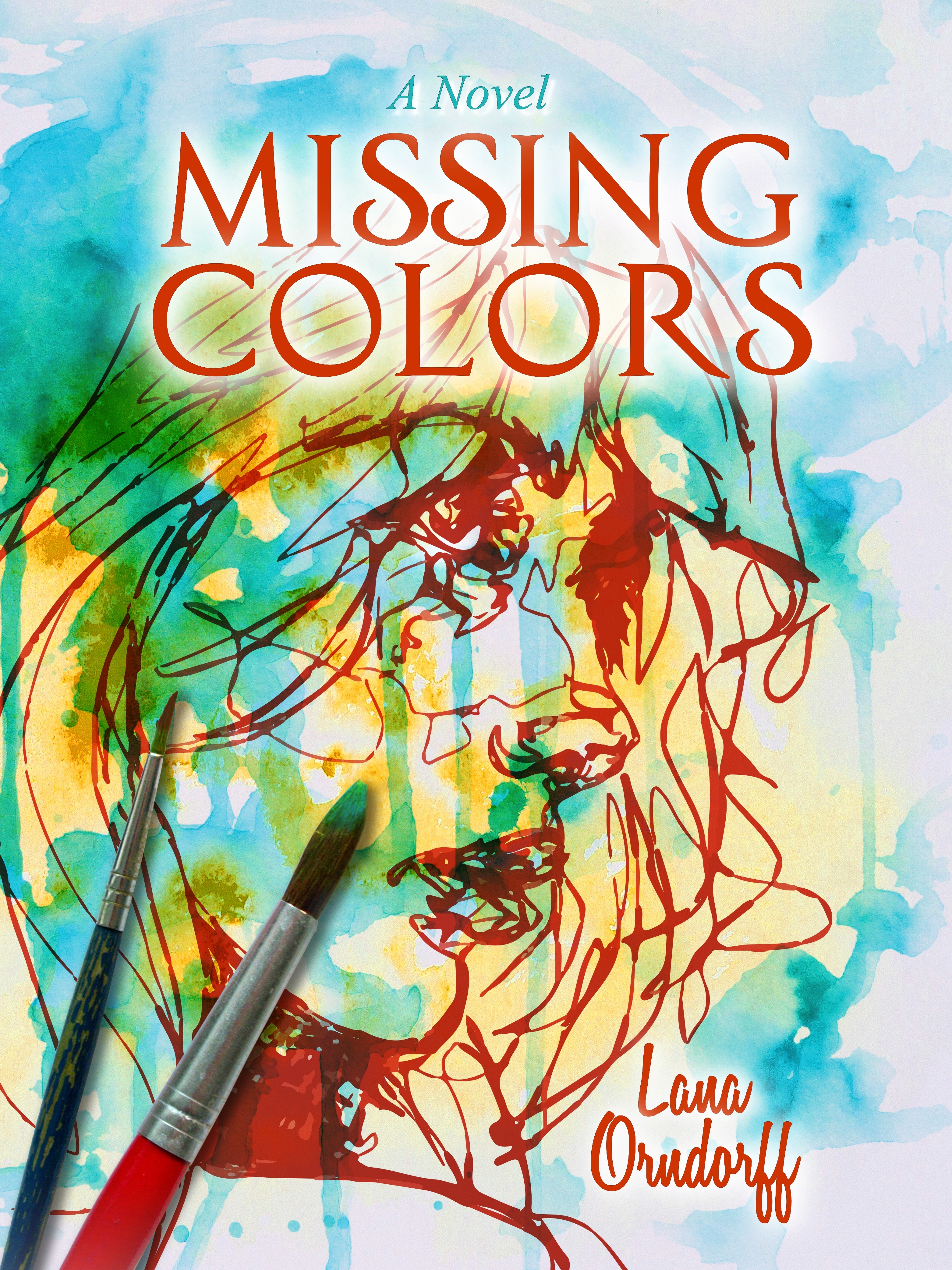 General Fiction
Date Published: August 25, 2020
Publisher: Three South Press
Friends since childhood, Logan Ritter and Hunter James are now only held together by family ties and a history of codependency. Logan is a doctoral student and teacher who wraps himself in work, Hunter's parents, and his other long-time friend, Missy. Meanwhile, Hunter, struggling to balance his summer undergraduate courses, a part-time job, and his ever-increasing alcoholism, becomes obsessed with a misguided young woman he's never met. As their university town experiences unprecedented fear in the summer of 2002, each man's life becomes blurred by self-absorption, assumptions, and full-on delusions. When faced with some undeniable truths, Logan and Hunter must decide how to untangle themselves from the false realities to which they've been clinging.
Interview with Lana Orndorff
For those interested in exploring the subject or theme of your book, where should they start?

Among many others, our relationship to literature is one of the main subjects in Missing Colors. Logan is an English lecturer who is working on a dissertation about Chaucer, and Hunter is taking a lower-level English class. Several books and poems play important roles and act as catalysts for major events in the story. Not to spoil anything, but just as an example, one of the books Hunter is assigned to read is Brave New World. His character is drawn to the dystopian world in which lack of responsibility and overall emotional numbness is a goal. Being familiar with Brave New World, or any of the other works mentioned, is absolutely not essential for appreciating Missing Colors. However, I would suggest that anyone who reads and likes Missing Colors would possibly gain deeper meaning and further insight by reading the works that Hunter reads and Logan discusses.
How did you become involved with the subject or theme of your book?

I received both an undergraduate degree and a graduate degree in English, which gave me the opportunity to study literature in a very critical way. Most of the works that are discussed by Logan and Hunter were on syllabi from my college courses. I've always been fascinated by the different ways people can interpret literature and stories based on personal experiences.
What were your goals and intentions in this book, and how well do you feel you achieved them?

I really wanted to be able to play with perspective in Missing Colors. I'm a big fan of reading works with unreliable narrators, so I wanted to see if I could create some of my own. Reading from an unreliable narrator's perspective requires active participation from the reader, and I think Logan and Hunter do that. Although they are, in my opinion, not the most interesting characters in the book, seeing the story develop through Logan's and Hunter's eyes is the most skewed version of the truth. Using, for example, some sort of third-person narrator would have given the reader a more honest picture of the story and a deeper understanding of the inner workings of Missy, Mary, Jack, and some of the others. However, Logan and Hunter as narrators color the way we look at other characters in the novel, and it requires the reader to constantly question what they are being told. Early readers have reached out with their own theories about what was happening between scenes, which gives me confidence that I've done fairly well.
Anything you would like to say to your readers and fans?

Thank you. I cannot say it enough. I appreciate you so much for reading my work, and connecting with it. I hope some of it made you laugh, and some of it made you cry. Storytelling is a passion of mine, and I'm honored that I have been able to share this story with so many people.

What did you enjoy most about writing this book?

I loved being able to create characters, and then watch them develop in ways I didn't expect. I started this project ten years ago and I never thought the characters would end up where they do. They grew and developed as I did, and it was such an incredible journey. As happy as I am about publication, I'm also a little sad to let go of this story.

Can you tell us a little bit about your next books or what you have planned for the future?

At the moment I have just started thinking about a prequel to Missing Colors, so it's in the very early stages. Barely a rough draft. However, I'd really like to explore Jack and Mary's early marriage before Hunter. Missing Colors took me ten years to complete, but I'm hoping my next book takes much less time.

How long have you been writing?

Since I was a kid. I remember writing stories by hand and then counting the words to see if I had enough for a book. Although, I'm not sure I knew what "long enough" meant. I was even in an after school club in 5th grade in which we wrote, illustrated, and published our own stories. I still have the one I made. It was called "The Rain Man." I must have heard the movie title somewhere, but had not yet seen the Tom Cruise/Dustin Hoffman film (It came out when I was two years old). Anyway, my book was about a man who was made of clouds who controlled the weather. He needed a vacation so he handed over his power to a small boy. Between "The Rain Man" and Missing Colors, I worked as a digital copy developer, travel journalist, and did educational consulting. But, my love has always been for creative writing.

Can you tell us a little bit about the characters in Missing Colors?

Logan Ritter, seemingly unlucky in love, teaches classes at the local college campus and studies literature. He defines himself based on his relationship with others and is sometimes oblivious to their needs and motivations. Hunter James, on the other hand, is an alcoholic slacker who seems to think the world owes him something. He is funny, but he takes himself too seriously, which is part of what makes him a humorous character. Missy is cool and sexy. She works in a coffee shop, paints, sells pot, and speaks her mind in a completely unfiltered way. The three of them together complement each other's quirks and have an intriguing dynamic. Hunter's parents, Mary and Jack, function as a supportive team, having weekly dinners with Logan and Hunter and appearing to be a couple straight out of a family sitcom. Of course, nothing is as perfect as it seems. In my opinion, they are incredibly interesting characters that play a key, but background, role in this story, and deserve one of their own.

If you could spend the day with one of the characters from Missing Colors who would it be? Please tell us why you chose this particular character, where you would go and what you would do.

Missy, for sure. She's such a cool, honest character with a big heart and a foul mouth. She's artsy and fun and a great friend. Who wouldn't want to hang out with her? I'd love to spend the day touring Chicago (in a pre-COVID world) going to museums, riding the "El", hitting up some bars, getting some pizza. I think it would be super fun to explore the city with her
About the Author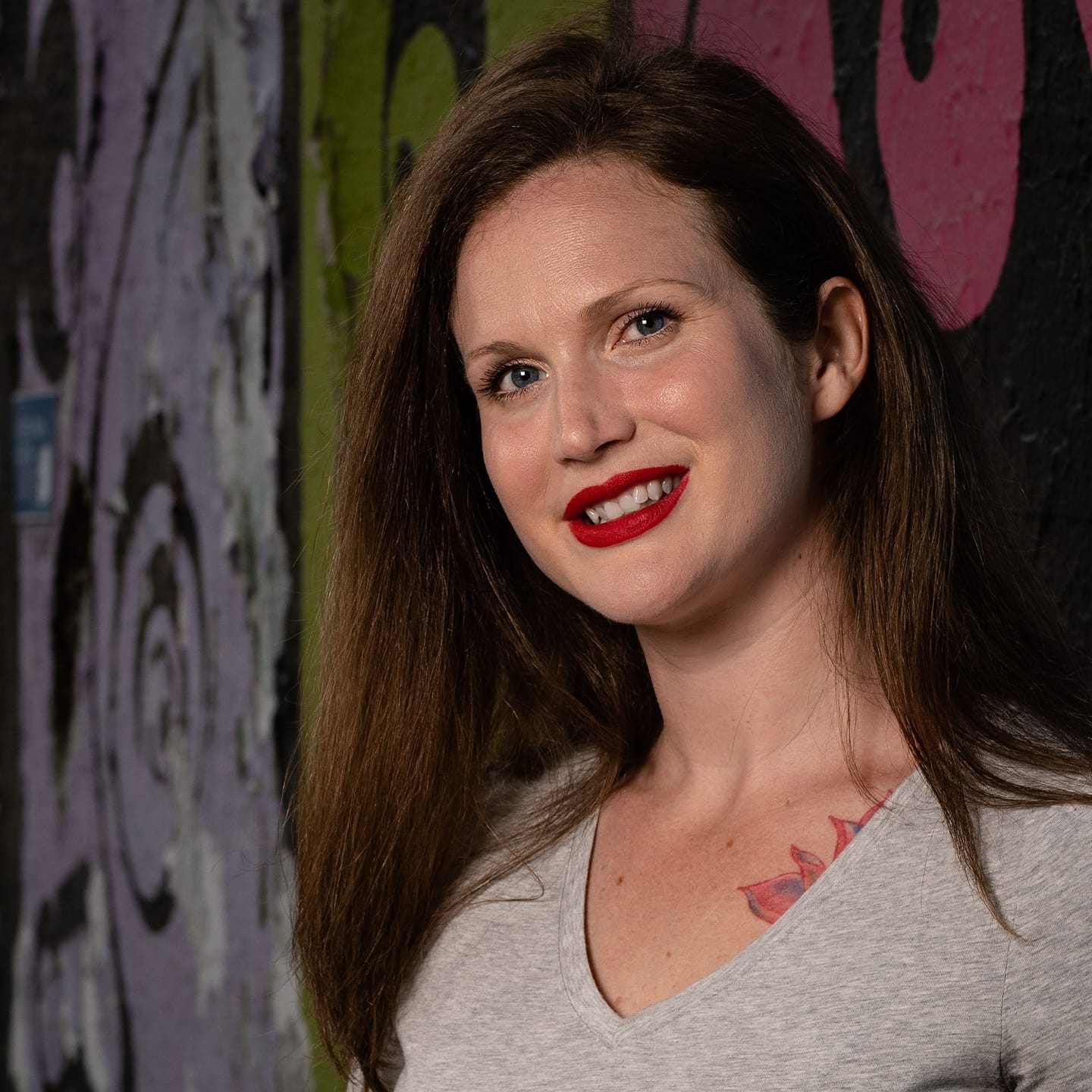 Lana Orndorff works as a freelance writer and lives in Chicago with her husband and son. Missing Colors is her debut novel. As a reader and writer, she prefers beautifully tragic stories that fracture her heart. Because of this, her husband rarely takes her book recommendations.
Contact Links
Purchase Link