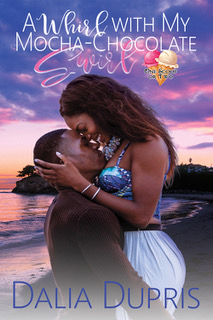 Contemporary Romance
Date Published: September 9, 2020
Publisher: The Wild Rose Press
Rebecca Layton returns to her beachside hometown of Sunnyville, California, determined to explore the possibility of rekindling her past relationship with the love of her life, Raymond Colton. She's devastated to discover that he has moved on and is now engaged.
Raymond Colton harbors resentment towards Rebecca for abandoning him to pursue her dreams of life in the big city. Now she's back and more beautiful than ever. But Raymond's heart has been broken more than once and risking more heartache with Rebecca isn't a gamble he's willing to take.
When Rebecca agrees to use her marketing expertise to help Raymond's father salvage his failing family business--Colton's Ice Creamery--she and Raymond are thrown together, and old flames are ignited. Can they heal the wounds from their past and embrace the possibility of a brighter tomorrow?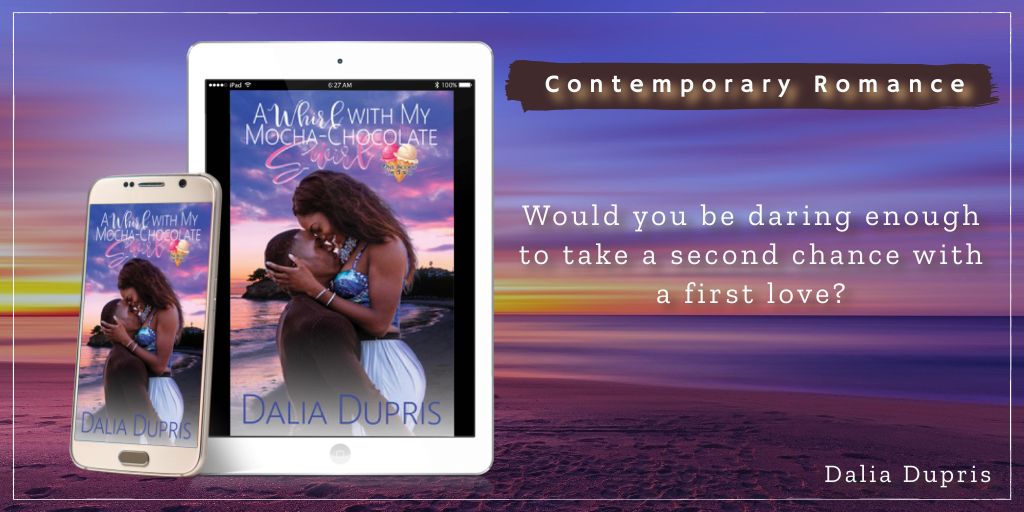 Interview with Dalia Dupris
For those interested in exploring the subject or theme of your book, where should they start?
This book is about risking a second chance with a first love.
How did you become involved with the subject or theme of your book?
I think a lot of people wonder about the one that got away, no matter who did the breaking up. Should they have tried harder or did the person genuinely care for them are some of the questions that often resurface,even after the relationship has ended.
What were your goals and intentions in this book, and how well do you feel you achieved them?
2020 has been a rough year, so I wanted to share a heartwarming, feel-good story that would lift readers' spirits. Based on feedback, I'm sure my goal was achieved.
Anything you would like to say to your readers and fans?
Face your fears and pursue your dreams. You never know what might happen.
What did you enjoy most about writing this book?
My characters will always have an unexpected backstory that is pivotal to the plot. I enjoy creating characters who are able to heal from their past wounds and discover new found joys. I also really enjoyed the minor characters. Rebecca's mother, Raymond's father and Rebecca's bestfriend,Cindy. There were so many likeable characters that were a composite of cherished people I've met in real life.
Can you tell us a little bit about your next books or what you have planned for the future?
Orange Blossoms-Love Blooms, is Book 1 of my California Heart Series and it is being released on October 19,2020. The main character's name is Elaine Hart and the story revolves around legacy, loss, and love. Elaine has to decide how far she'll go to save her family's legacy, especially when she developes feelings for Michael Cole, the one man who has the power to destroy her family. I'm currently working on Book 2, Anything But Love in the California Heart series. The main character in this book is Elaine's younger sister, Morgan Hart, who mostly wants to have fun and travel the world, which is fine until she finds herself falling for a handsome doctor, who lives halfway around the world. One thing neither of them are looking for is love, but it finds them anyway.
How long have you been writing?
Since I was a child. But, three years ago, I decided to concentrate on novel writing.
Can you tell us a little bit about the characters in A Whirl With My Mocha-Chocolate Swirl?
Rebecca Layton, who has been living in New York for several years, returns to her beachside hometown of Sunnyville, California to see if she can rekindle the flames with her ex-boyfriend, Raymond Colton. Only problem is, he's now dating her ex- bestfriend and it looks like they are engaged. When they are forced to work together on restoring Raymond's family owned ice creamery, Raymond and Rebecca must confront their past wounds and decide if they'll take a chance on rekindling the flame they once shared.
If you could spend the day with one of the characters from A Whirl With My Mocha-Chocolate Swirl, who would it be? Please tell us why you chose this particular character, where you would go and what you would do.
I would spend the day with Miquel Montoya, because he's super handsome and a nice guy. Raymond senses that Miquel could be the new man in Rebecca's life. But, I'd have Miquel take me to Charley's Fish Shack, a place he takes Rebecca to in the book. It has good food and a great sunset.
About the Author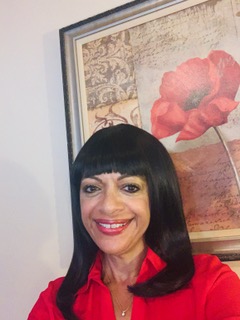 After years of not pursuing my writing dreams, I decided it was time to stop sitting on the sidelines of my publishing aspirations. In 2019, I contracted with The Wild Rose Press for a three book series, California Hearts. The release date for my debut novel, Orange Blossoms-Love Blooms, is October 19, 2020. My novella, A Whirl With My Mocha Chocolate Swirl is part of The Wild Rose Press' s One Scoop or Two series and will be released in September 9, 2020.
I write contemporary romance and women's fiction with emotion-driven characters and unexpected plot twists and turns. The character's journeys are layered with heart and soul and reflect the diversity of the world around me. My stories center around love, familoes, friendships, following your passion, second chances and overcoming obstacles.
When I'm not busy plotting my next novel, you will find me bike riding along one of Southern, California's scenic beaches with my husband or discussing love, life and the mysteries of the universe with my daughter.
Contact Links
Twitter: @dalia_dupris
Pinterest: Dalia Dupris