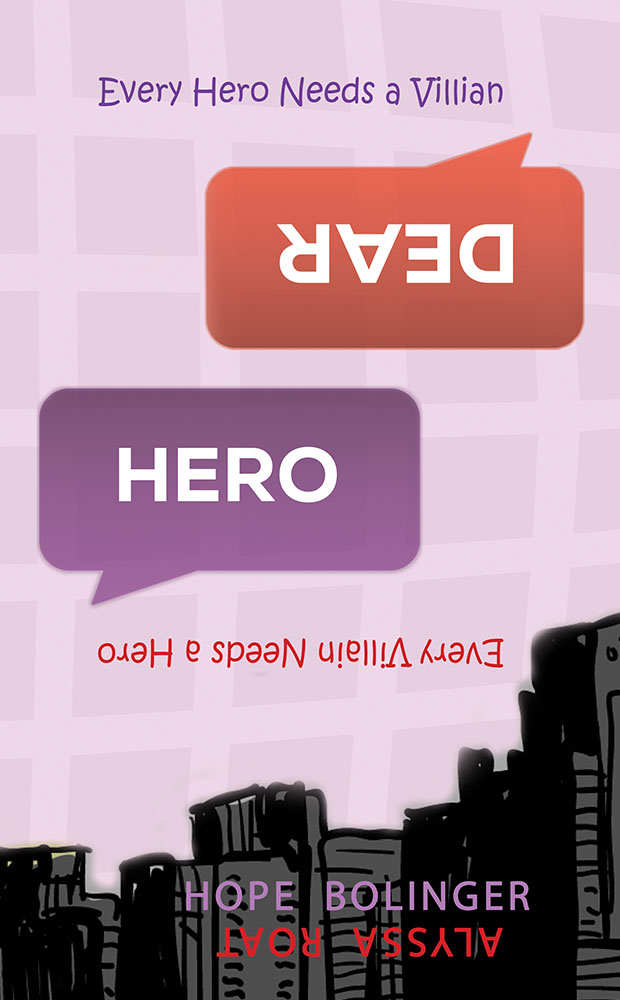 Superhero YA Romance
Published Date: 9-28-20
Publisher: INtense Publications LLC
Cortex and V need a new nemesis.
Cortex's last villain dumped him, and V got a little overeager and took out her hero prematurely. They meet on Meta-Match, a nemesis pairing site for heroes and villains. After throwing punches at each other behind coffee shops and hiring henchman to do their bidding (mostly just getting them coffee), they realize they have a lot more in common than meets the eye.
And they may have a lot more hero and villain inside than they realize.
About the Authors
Hope Bolinger is a literary agent, multi-published novelist, and proud to call herself a nerd. When she's not procrastinating and catching up with followers on social media (@hopebolinger), or collecting 700+ bylines, she participates in local theater, models for the runway, and dresses up in costumes for no apparent reason.
Alyssa Roat loves books and writing in all forms. As her "day job(s)," she is the publicity manager for Mountain Brook Ink, a literary agent with Cyle Young Literary Elite, a manuscript editor with Sherpa Editing Services, and a freelance writer with 200+ bylines in local and international publications. She has a slight obsession with Captain America and has watched all of the Marvel movies more times than a healthy human should.
Contact Links
Hope
Alyssa:
Purchase Links