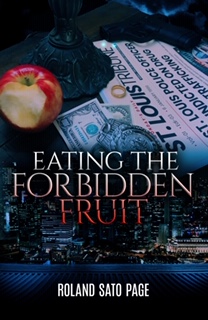 Crime Fiction / Family Drama / Women's Fiction
Date Published: March 30, 2020
Publisher: Pearl Publishing
Eating the Forbidden Fruit is a gritty fiction novel loosely based on true events in author Roland Sato Page life. The newcomer author delivers a personal journey into his rise and demise as a St. Louis City Police Officer. He takes the readers on a roller coaster ride of good old family memories to the nightmarish reality of being a police officer indicted on federal drug charges. During his trial, he wrote memoirs as a testimonial of redemption. Roland's case stems from the conflict of his childhood affiliation and his oath to uphold the law. What is certain one can't run from sin for karma is much faster. The author actually wrote the novel years ago however after battling Lupus he lost his motivation to complete it. Promising his mother, Fumi Karasawa, who recently passed that he would finish what he started. Roland opened his computer to complete telling his story. He also would like to encourage others with determination they too can reestablish position as a productive citizen.
Roland was a popular tattoo artist in the St. Louis area however once diagnosed with Lupus he lost his hand and eye coordination bringing the body art career to a halt. No other choice he had to reinvent himself transforming visual art into literary art. Writing is quite therapeutic for the newly ordained writer. The silver lining is his family support kept him going. "With tragedy comes blessings".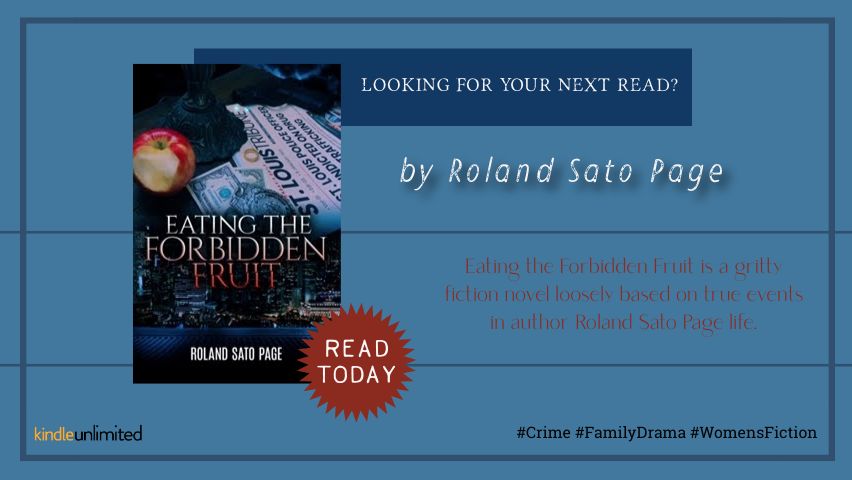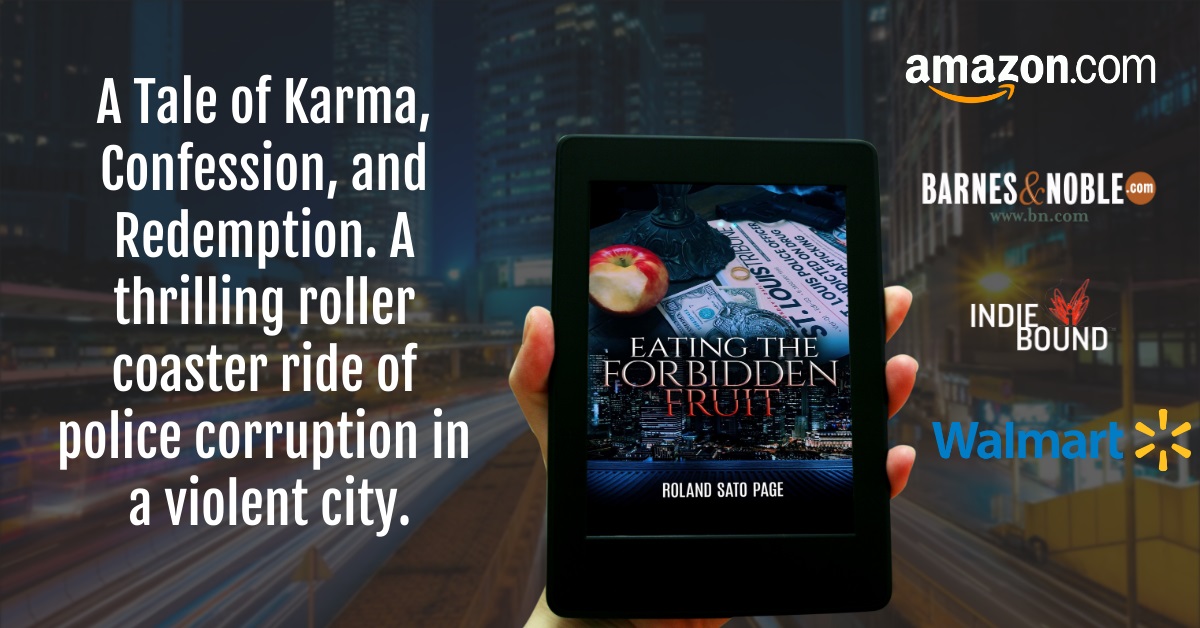 Interview with Roland Sato Page
For those interested in exploring the subject or theme of your book, where should they start?
I would describe my novel as a police corruption, urban crime, drama, love story and spiritual. You can actually see visuals of my story on my website at www.authorrolandpage.com
How did you become involved with the subject or theme of your book?
A reflection of my past experience as a St. Louis city police officer convicted of federal crimes because of my childhood street affiliation.
What were your goals and intentions in this book, and how well do you feel you achieved them?
This was a journey of karma, confession, and redemption. I promised my mother before her passing, I would complete my story. She was my inspiration her name was Fumi Karasawa, a native of Osaka Japan. I put her picture on the back of my book.
Anything you would like to say to your readers and fans?
I believe all readers will be able to relate to my book. We all fall from grace sometimes more than once. How one rebound defines them. It's also important to have family there to fare you through the storm.
What did you enjoy most about writing this book?
It was therapeutic somewhat like confession. The media portrayed as public enemy number one. It was a relief clearing the air on my indictment. I believe my mom wanted that. During my trial I explained to the judge I came from a harsh atmosphere, but I was nurtured out of an amazing home.
Can you tell us a little bit about your next books or what you have planned for the future?
I have two more novels scheduled for 2021 and 2022. First "Skin Deep" based on my family business in the tattoo industry. We own Black Pearl tattoo studio based in St. Louis Mo. My sons are second generation artists as for me. Lupus cut my career short due to diminished hand motor skills. It's a lot of drama in the industry as one can imagination dealing with skin. So much temptation especially for a married man. The last novel will be "Walking the Purple Road" another journey based on my struggle with Lupus and the love of my family faring me through near death.
How long have you been writing?
Two years. I am a newbie still learning the ropes.
Can you tell us a little bit about the characters in "Eating the Forbidden Fruit"?
I categorized it a fiction to protect any future legalities and to respect the privacy of some characters involved. Yet the main characters is my family and myself. It's an urban crime drama yet elements of comedy and true romance. I take you through my life journey. Once completed you will know my entire legacy. It's a great insight in the woes of law enforcement.
If you could spend the day with one of the characters from "Eating the Forbidden Fruit" who would it be? Please tell us why you chose this particular character, where you would go and what you would do.
Pony Boy from SE Hinton's "The Outsider". Fantastic story of an underdog hero. For that era it had racism, bullying, and redemption.
About the Author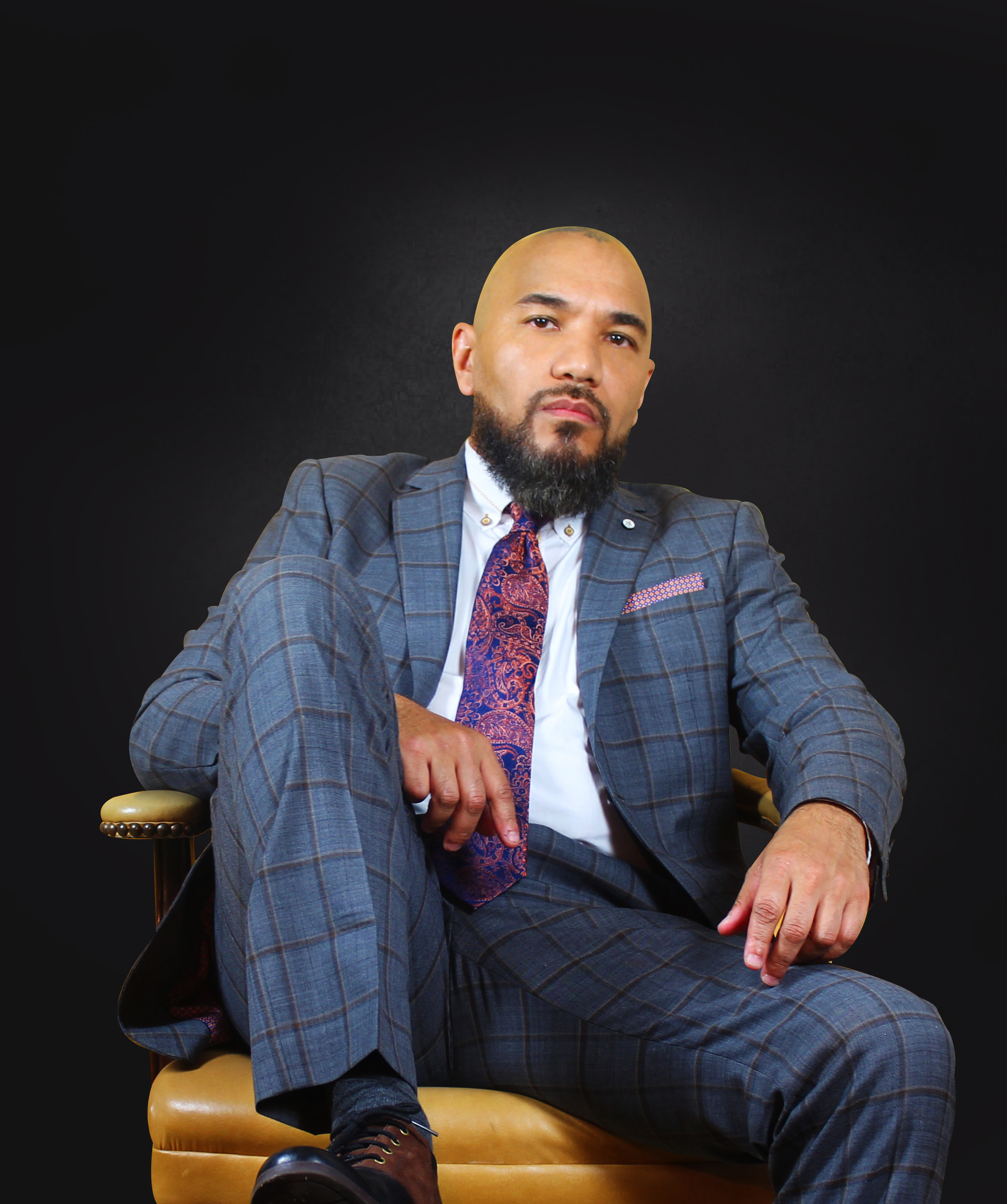 Author Roland Sato Page was born in Brooklyn New York in a military household with a mother from Osaka Japan and a combat trainer father with three war tours under his belt. He grew up in a well-disciplined home with five other siblings. As he got older his family relocated to St. Louis where the author planted his roots and also pursued a military life in the Army Reserves.
Roland married his high school sweetheart and started a family of four. Roland joined the St. Louis police department where his career was cut short when he was convicted of federal crimes due to his childhood affiliation.
After enduring his demise, Roland rebounded becoming a tattoo artist opening Pearl Gallery Tattoos in downtown St. Louis Mo. The company grew into a family business yet another unfortunate incident tested his fate. He was diagnosed with Lupus which halted his body art career. However, with tragedy comes blessings. Roland's sons took over the business and propelled the shop to a higher level. Consumed with depression, Roland began writing to occupy the time. With a newfound passion, he traded visual art for literary art.
Contact Links
Purchase Link
Read FREE With Kindle Unlimited