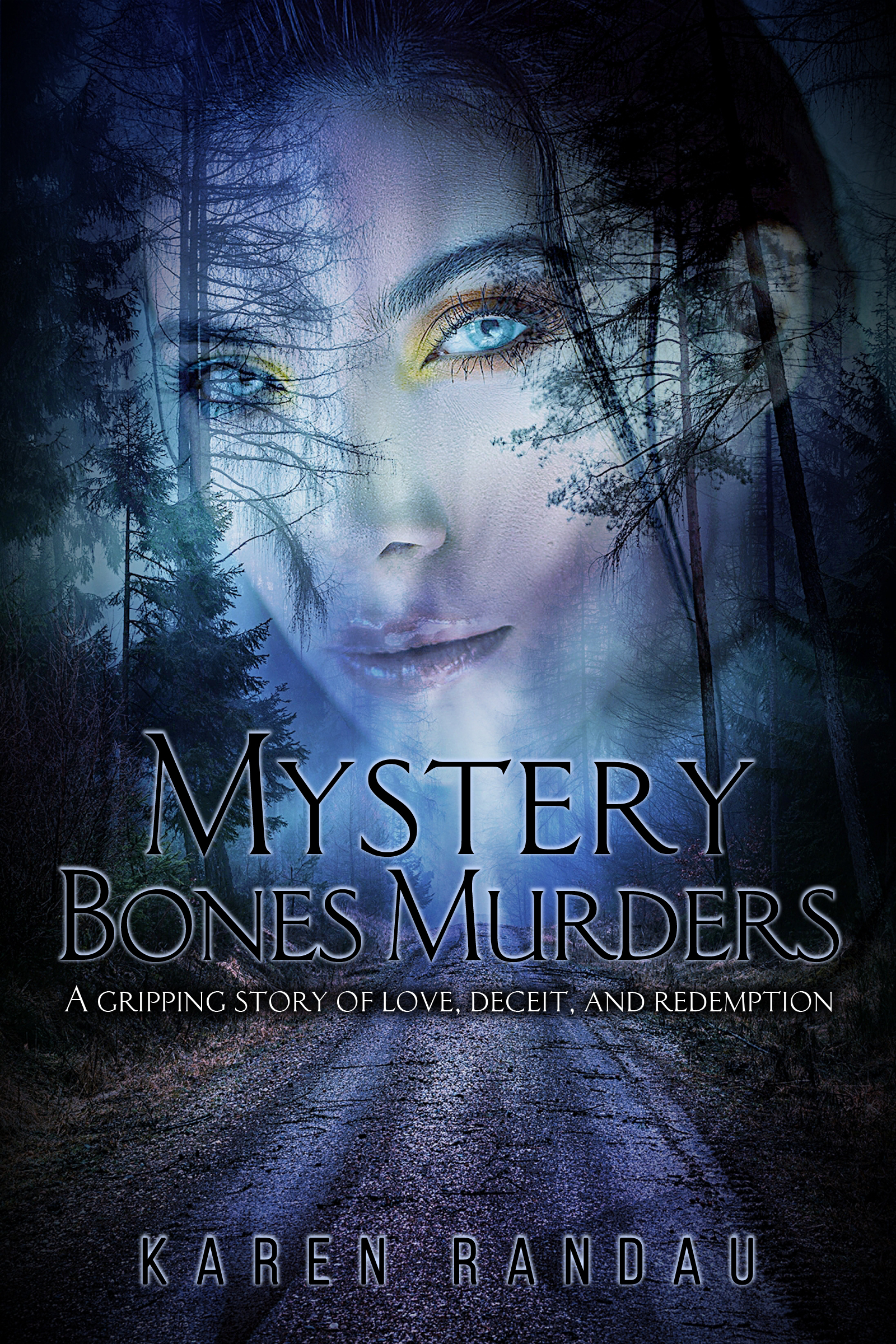 Notorious Minds Crime Mystery Thriller Boxset
Mystery/Thriller
Date Published: October 13, 2020
Publisher: Fire Quill Publishers
Frankie Shep is still mourning the deaths of her husband and young son when she finds a bone in the far corner of her Wyoming cattle ranch.
Excited to think she may have discovered an ancient Native American village, she takes the bone to a lifelong friend who is now a forensic anthropologist on contract with her county.
After a cursory inspection, he turns a blood-chilling stare at Frankie. The bone isn't ancient. Worse, the victim could be the remains of Frankie's mother. She disappeared from her own bed more than a decade ago.
And now her retired father is missing.
As Frankie digs deeper, she discovers the terrifying truth that a serial killer is using her land to bury his victims, all members of her family and inner circle.
And now he's watching her.
Mystery Bones Murders is a story of love, heart-wrenching deception, and finding redemption.
Available exclusively in the Notorious Minds box set!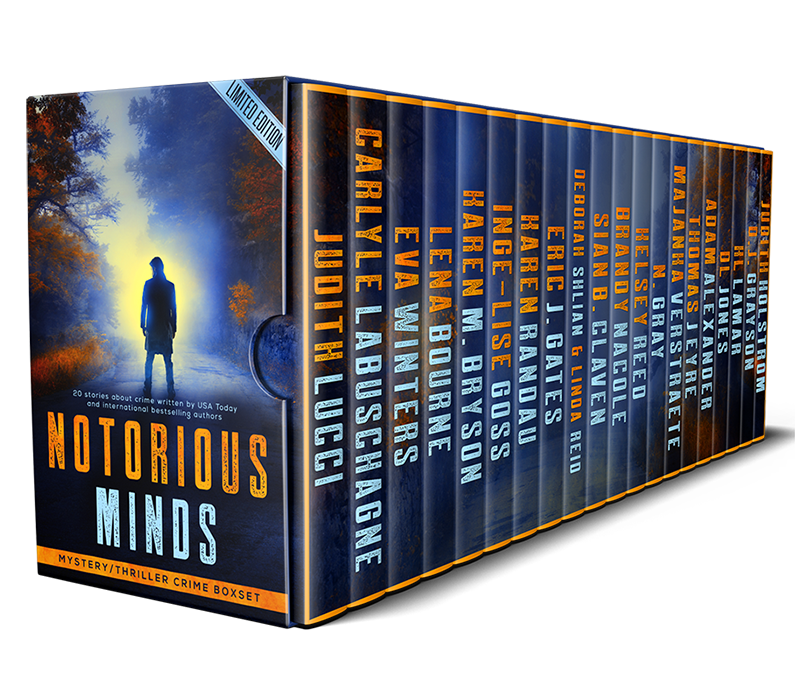 What does it take to commit the perfect crime?
Delve into these dark and twisted tales by twenty USA Today and International Bestselling Authors.
No matter what kind of crime story typically catches your imagination, there's sure to be something for everyone.
Conspiracies, political plots, and yes, even murder, are just a few of the crimes waiting inside this box set.
Discover a narcissistic grandmother running an underground syndicate, or a support group bent on murder…and even a serial killer who turns his victims into fairytale creatures.
Uncover the passion, jealousy, and fear lingering in every tale.
This box set is packed with thousands of pages that will hold you on the edge of your seat, crying for answers.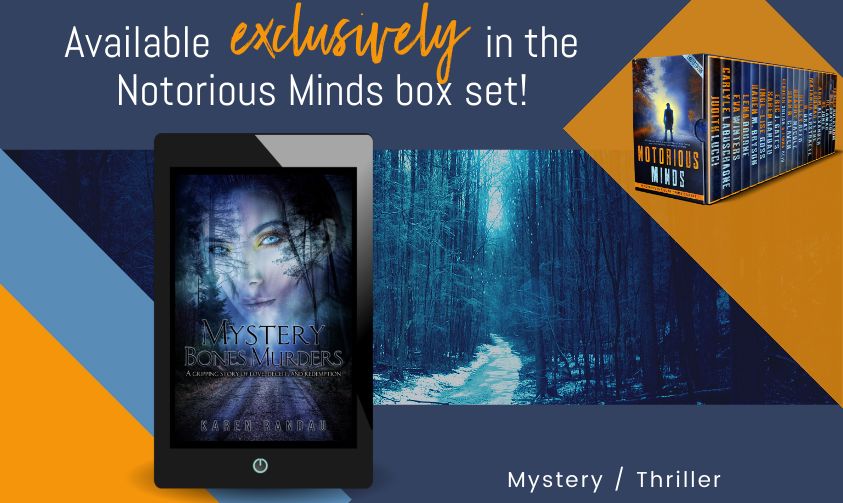 Interview with Karen Randau
For those interested in exploring the subject or theme of your book, where should they start?
The message behind Mystery Bones Murders is forgiveness and redemption. Frankie Shep has lost her entire family, and she carries a secret that has her burdened with guilt. A surprising discovery on her property forces her out of self-isolation and into emotional healing. She must wade through a sea of anger, self-loathing, and self-discovery to reach a place where she can forgive herself and those who harmed her. If you're feeling crushed by similar emotions, seek wise counsel from both professionals and those who care about you. Understand that guilt is only useful to help you seek redemption. After that, it is useless. As Erma Bombeck once said, "Guilt: the gift that keeps giving."
How did you become involved with the subject or theme of your book?
Life is a collection of learning experiences. We all make mistakes, and some are more consequential than others. We can choose to learn from those mistakes, or we can wallow in bitterness. I made a huge mistake that cost me relationships I didn't want to lose. It took years to overcome the same kinds of feelings that Frankie feels. I found peace when I finally came to terms with myself through counseling. Then I began trying to help others overcome similar problems.
What were your goals and intentions in this book, and how well do you feel you achieved them?
I just wanted to entertain, to give readers a way to immerse themselves into good story with a happy ending during a time when a pandemic has given us too many uncertain times. Yes, I believe Mystery Bones Murders gives readers that experience.
Anything you would like to say to your readers and fans?
My books feature strong female women because that's what my mother taught me to be. She said I could achieve whatever I wanted so long as I was able to work for it. Sometimes, we must overcome great challenges to achieve our dreams, rather than allowing our challenges to overcome us.
I appreciate my fans and love connecting with them. You can find my author page on Facebook at facebook.com/karenrandauauthor, and you can sign up for my monthly newsletter at my website at karenrandau.com. I'll even give you a free book when you sign up—it features a strong female in my Rim Country Mystery series.
What did you enjoy most about writing this book?
I got the inspiration for Mystery Bones Murders when I vacationed in Wyoming. While writing the book, I learned a lot more about the beautiful state and its culture and enjoyed putting those tidbits into an exciting story.
Can you tell us a little bit about your next books or what you have planned for the future?
I'm working on a book with the working title of Fatal Rose. It's about a young woman who walked in on a home invasion when she arrived for a visit her final semester of college. Her parents were killed, and she was put in a year-long coma. Now in witness protection with her grandmother, she's obsessed with getting justice. The book answers the question, what if your witness protection program isn't witness protection at all?
How long have you been writing?
Ever since I first learned to print, I've processed my life's events by writing about them. I got a degree in journalism and enjoyed a career in marketing communications. Novel writing is different than either journalism or marketing writing, and I've enjoyed learning the craft.
Can you tell us a little bit about the characters in Mystery Bones Murders?
In Mystery Bones Murders, Frankie Shep is a lonely young widow who has struggled through life with dyslexia. She is attached to her animals—a dog named Lexi Princess Warrior, a horse named Concho, a cow named Rosie, and Rosie's calf, Diesel. Her mother was the driving force behind Frankie's accomplishments until she disappeared while Frankie was in college. Then her husband and son died, followed by her father disappearing. When she reaches out to old friends, she begins learning the horrifying truth that all these deaths and disappearances are connected. And she is now is the sights of a serial killer.
If you could spend the day with one of the characters from Mystery Bones Murders who would it be? Please tell us why you chose this particular character, where you would go and what you would do.
Frankie is my favorite character in Mystery Bones Murders. Thanks to a strong and loving mother, she has overcome great odds. Her father gave her a work ethic and resiliency, not to mention hunting and ranching skills along with business acumen. She loves nature, her animals, and the family who helps her run her ranch. I'd enjoy spending a day with Frankie, especially if we went to her favorite spot on the ranch. It's a peaceful and contemplative place where you can have a deep conversation over a picnic lunch.
About the Author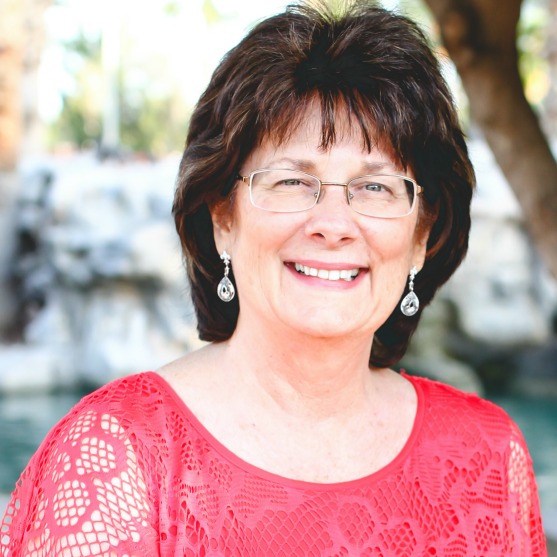 Karen Randau authors fast-paced stories with intricate plots and lots of actione. Her debut novel, Deadly Deceit, was the first in her four-book Rim Country Mysteries and has twice reached the #1 slot in Amazon's amateur sleuth category. The fourth book in the series, Deadly Payload, was a finalist in the 2019 Book Excellence Awards and the 2018 Beverly Hills Book Awards®. She was one of seven authors in the Tawnee Mountain Mystery Series with Deadly Reception and now is joining 19 other others in the Notorious Minds Crime Mystery/Thriller boxset.
A native of the southwestern U.S., Karen has traveled internationally and witnessed famines, violence, and hopeful people working to overcome abject poverty. She draws on both her creativity and personal experience to weave together an interesting cast of characters with rollercoaster-like twists and turns.
Contact Links
Purchase Links