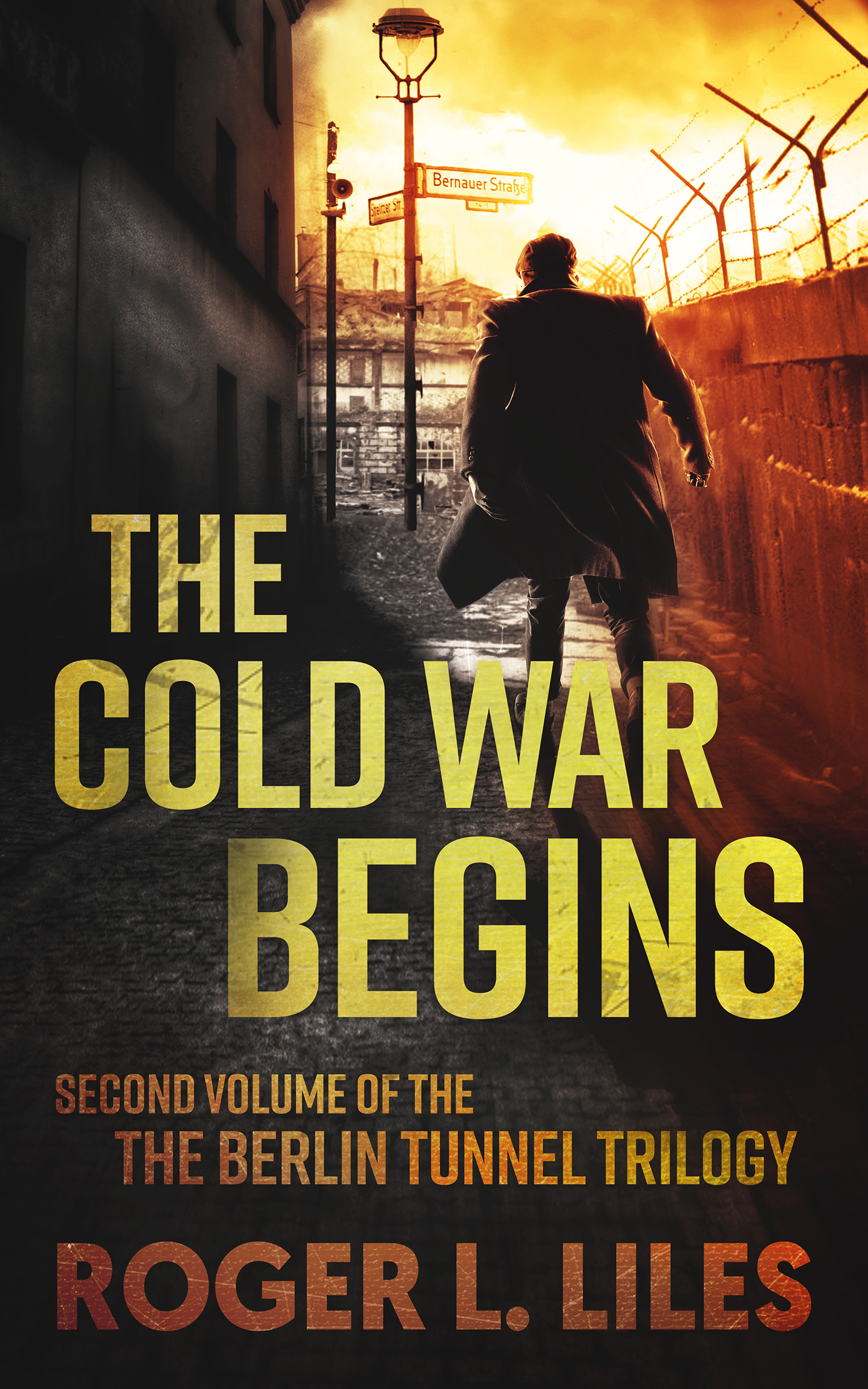 Second Volume of the Berlin Tunnel Trilogy
Historical Fiction
To Be Published: September 8, 2020
From Amazon bestsellers list author Roger L. Liles comes the second volume of his Cold War trilogy—THE COLD WAR BEGINS. The setting is war-ravaged Berlin in late 1946. Spies from both sides begin to move with relative ease throughout a Germany occupied by British, French, American and Russian military forces. Kurt Altschuler, our hero, soon becomes one of them.
While working behind enemy lines as an OSS agent in France during World War II, Kurt learns that intelligence collection involves both exhilarating and dangerous encounters with the enemy. He relished every moment he spent as part of the vanguard confronting the Nazis.
That war has been over for 18 months when he is offered a job as a CIA deep-cover agent in the devastated and divided city of Berlin. He jumps at the opportunity, but is concerned that his guise as an Associated Press News Agency reporter will offer little action. He need not worry. Soon, he is working undercover, deep inside of Russian-controlled southeastern Germany. Eventually, KGB agents waylay him and tear his car and luggage apart. His chauffeur is beaten. He is threatened with prison, torture and death.
Enter Erica Hoffmann, a very attractive, aspiring East German archeology student. Any relationship between an undercover CIA agent and an East German woman is strictly forbidden; she might be a KGB or Stasi agent or operative. But he cannot help himself—he has fallen hard for her. Kurt strives assiduously to maintain their tempestuous, star-crossed relationship.
Eventually, Kurt works to counter the efforts of Russian and East German spies, especially a mole who is devastating Western Intelligence assets throughout Europe. He also must work to identify and expose enemy spies who have penetrated the very fabric of the West German government and society. He frequently observes to others that: "the spy business is like knife fighting in a dark closet; you know you're going to be cut up, you just don't know how bad."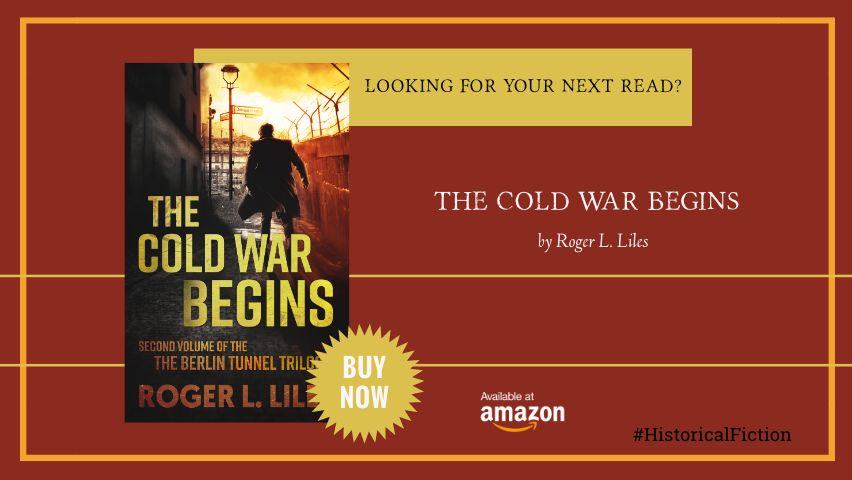 Interview with Roger L. Liles
For those interested in exploring the subject or theme of your book, where should they start?
The three novels in my trilogy are about spy versus spy on the streets of Berlin beginning in 1946 and going through the Cuban Missile Crisis of 1962. The Berlin Blockade, the German uprising of June 1953, the Closing of the Berlin Wall, and the Berlin Crisis of 1961 are all seminal events that engulf my characters with danger. Several recently published nonfiction books contain information, some of it previously classified intelligence on the spy game in Berlin and Germany. An internet search with the right key words will provide one with a list. I read these books and took what I learned to created fictional scenarios, characters, and circumstances which I placed in real settings. Many historical events are faithfully recreated and experienced by my fictional characters.
How did you become involved with the subject or theme of your book?
I am 79 years old. In 1965 I became a US Air Force Officer. I was a Signal Intelligence Officer in Turkey and Germany for almost 5 years. We monitored Russian communications 24 hours a day, 365 days a year to ensure that our forces knew before the Cold War turned into a Hot War.
While I was in training, I read about a tunnel the CIA had built into East Berlin to tap into an underground communications cable. That served as the basis of my first novel—The Berlin Tunnel—A Cold War Thriller. In the recently released prequel to that first novel, which is titled The Cold War Begins, I start the story in 1946. The third volume of the Berlin Tunnel Trilogy, as yet untitled, will take the story through the Cuban Missile Crisis of 1962. In it, Berlin is no longer the primary scene of the story which moves to the streets of Moscow.
What were your goals and intentions in this book, and how well do you feel you achieved them?
I want to give my readers, virtually all of whom were not even born in 1946, knowledge of what the Cold War was really like. Berlin was at the very epicenter of that conflict. Spy versus spy was the order of the day. No quarter was asked and none was given by either side. Eventually, the Soviet Union disintegrated and communism was almost erased from Europe in 1991 but it was a close-run thing right up to the Cuban Missile Crisis in 1962. My characters live through that era and reflect the fear and trepidation that a soldier on the front lines feels.
Anything you would like to say to your readers and fans?
Several readers who were stationed in Berlin during this era indicate that I did a good job of capturing the scene after World War II in Germany and Berlin. Perhaps my younger readers will realize that what I have written is historically real. Only the characters are fictional.
What did you enjoy most about writing this book?
I enjoyed the research almost as much as writing. For example, early in the book, our hero takes the readers on a walk through the streets of the war-ravaged and divided city of Berlin. The populace is desperately hungry; the victors are living well. The Russians are determined to spread communism to the entire world and the Western Allies have yet to realize how real the threat to world peace is. British, American, and French intelligence officers and soldiers plus many German citizens living behind the Iron Curtain risk their lives to help the allies defeat the Russians. The names and even the contributions of those people are now lost in time. Hopefully, my book will point out their contribution to the world peace and relative stability we enjoy today.
Can you tell us a little bit about your next books or what you have planned for the future?
I am in the middle of the final volume of The Berlin Tunnel trilogy. Most of the action in this volume will be in Moscow as the hero from the second book tries to ensure that the only double agent the American and British have in the Kremlin continues to pass information to us. Later, he is tasked with extracting the double agent from Soviet Russia before the KGB can arrest him. If the Soviets don't know what he has given us, they will be uncertain how much damage he has done to their cause.
How long have you been writing?
I was a history major in college and had to know how to write. In late 1970, I showed up for my first job as an engineer after six years in the American Air Force—they learned that I could write, most engineers can't, so for the next forty years, I was stuck with being the written and verbal spokesman for several large corporations.
For several years in the mid-1990s, I took novel writing at UCLA. I wrote my first novel for the Master Writers Class which was the last class in the novel-writing series. I wrote another novel and then work took too much of my time. After I retired, I started writing again. This is my second published novel. I have sold over 6000 copies of my first novel so far. Not bad for an old fart.
Can you tell us a little bit about the characters in The Cold War Begins?
Kurt Altschuler was born in Germany and live there until he and his family escaped the Nazis. They became American citizens and since he could speak German and French he was in the OSS during World War II. He joined the CIA, learned Russian, and was sent to Berlin under deep cover. He is a composite of several CIA agents and his exploits on both sides of the Iron Curtain actually occurred.
If you could spend the day with one of the characters from The Cold War Begins who would it be? Please tell us why you chose this particular character, where you would go, and what you would do.
Kurt Altschuler was a character in the first novel. I killed him off in its end. Many of my readers told me he was the best character in that novel. So, I brought him back for the second novel and now he is the main protagonist in the third novel. He is a smart, dedicated individual who repeatedly risks his life for his adopted country.
I'd take him on a tour of modern Berlin—he would not believe the changes that have occurred since his years there.
How did you start your writing career?
See above.
Tell us about your next release.
See above.
About the Author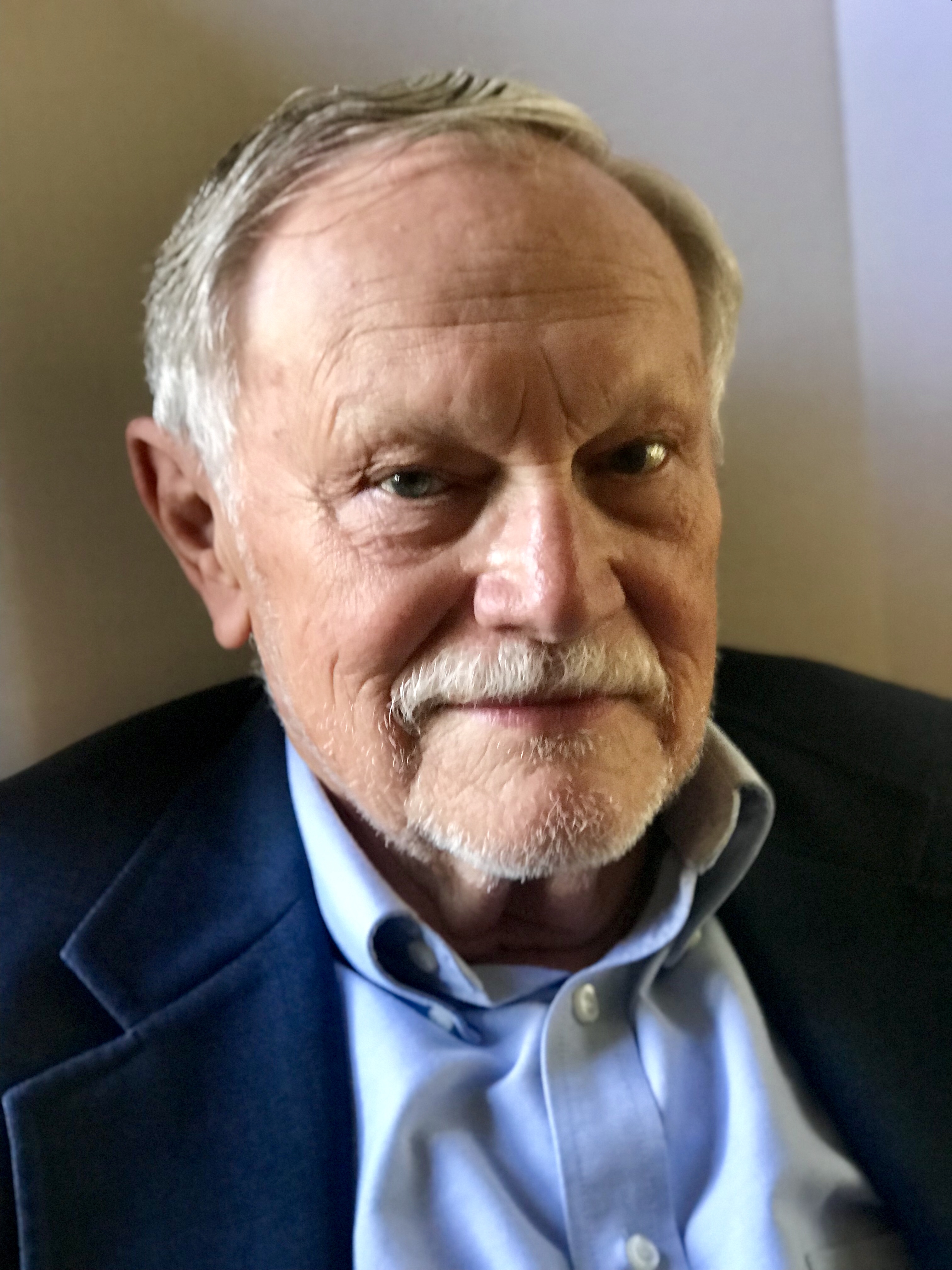 Roger L. Liles decided he had to earn a living after a BA and graduate studies in Modern European History. He went back to school and eventually earned an MS in Engineering from the University of Southern California in 1970.
In the 1960s, he served as an Air Force Signals Intelligence Officer in Turkey and Germany and eventually lived in Europe for a total of eight years. He worked in the military electronics field for forty years—his main function was to translate engineering jargon into understandable English and communicate it to senior decision-makers in the government.
Now retired after working for forty years as a senior engineering manager and consultant with a number of aerospace companies, he spends his days writing. His first novel, which was published in late 2018 was titled The Berlin Tunnel—A Cold War Thriller. His second novel The Cold War Begins was published in late 2020 and is the second volume in his planned The Cold War Trilogy. This trilogy is based on extensive research into Berlin during the spy-versus-spy era which followed World War II and his personal experience while living and working in Europe. He is in the process of writing its third volume of the trilogy which will be titled The Berlin Tunnel—Another Crisis and takes the story into 1962 and the era of the Cuban Missile Crisis.
Purchase Links
Read FREE With Kindle Unlimited
Contact Link