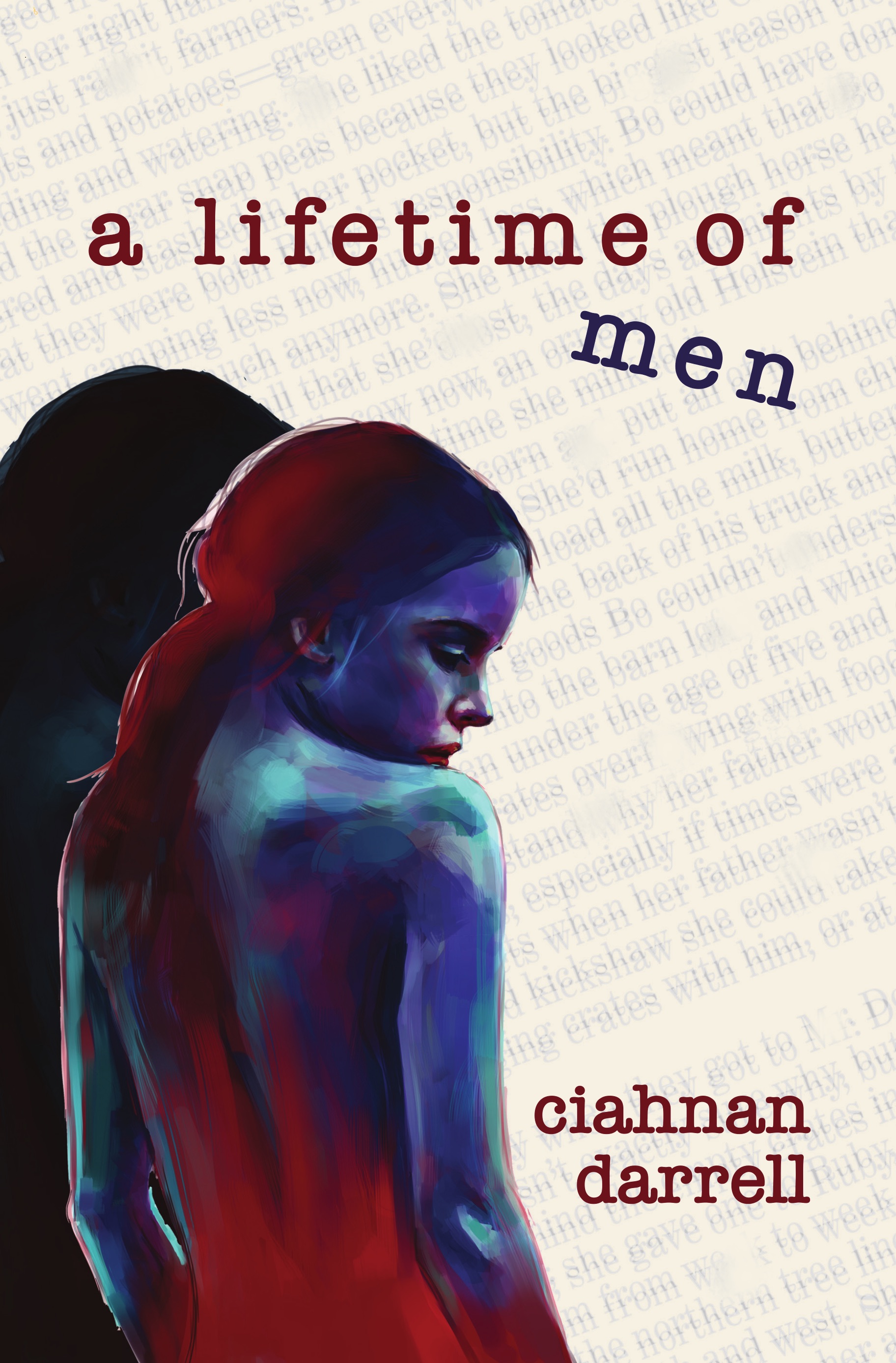 Literary Fiction
Date Published: August 26, 2020 (ebook); September 22, 2020 (print)
Publisher: Propertius Press
Tolan has always let her mother have one secret — how she got that scar on her face — playing along with her mother's game of inventing outlandish tales to explain the wound away. But when she finds a manuscript on her mother's computer that promises to reveal the true story, Tolan only hesitates for a moment before curiosity compels her to read on.
She's hoping for answers, but instead, she finds more mysteries tucked away in her mother's past. Her mother appears to be associated with Bo, a feisty photojournalist who flies to Cuba in pursuit of a story and becomes embedded with Castro's rebels, but Tolan can't quite work out their connection. She's more clear about the relationship between her mother and Michael, a man twelve years her senior. They bond over their shared outcast status, and their friendship quickly becomes intimate, but the relationship antagonizes the self-appointed moral watchdogs in their small town, who start to convert their threats into action. Tolan is pretty sure that Michael is her father. Her mother told her he died years ago, but the book suggests their story had a different ending.
Almost overnight, everything Tolan thought she knew about herself and her family has changed. She wants answers, but to find them, she risks destroying her closest relationships.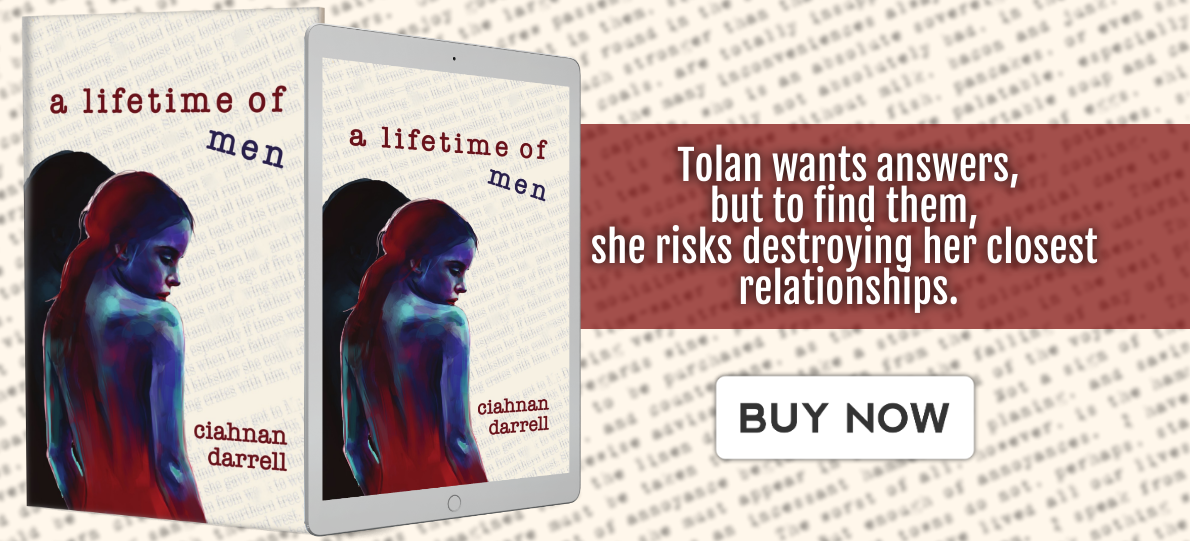 Interview with Ciahnan Darrell
For those interested in exploring the subject or theme of your book, where should they start?

It's nearly impossible to find a space untouched by the fight for and against gender equality, so the most fitting point of entry into the subject is one that's best decided by an individual.

Those, like myself, who come to understanding primarily through the relationships we have with those around us would do well to start by asking the family members, friends, and colleagues who identify as women to talk about what being a woman means to them; what, if any, experiences and hardships it entails; and, conversely, what's joyful and empowering about being a woman, if there's any sense of belonging to a larger community or tradition. These discussions will lay the foundation upon which to build your understanding of feminism and the struggle for gender equality. Memoirs written by feminists will also likely prove helpful, and they capture something of the intimacy of interpersonal interaction.

Those looking for a more conceptual, theoretical, or historical introduction to feminism and the struggle for gender equality will be best served by books such as Worlds, Ideals, and Solidarity: A Feminist Primer, which does an exemplary job introducing its readers to feminist theory and the ways in which it understands and explains women's struggle for equality. It's also important to remember that feminism is not a monolith. We're now in the fifth wave of mainstream feminism, and there have also been several movements that have broken off from the mainstream due to its refusal to acknowledge and address the qualitative differences between white women's experience and that of women of color, such as the womanist and mujerista movements. There has been a myriad of studies done on topics related to the struggle for gender equality which engage, variously, the cultural, domestic, economic, historical, linguistic, and political valences of women's experience. Learning that one in six American women will be raped in her lifetime has a way of transforming one's notion of feminism from a distant abstraction into an immediate necessity.
How did you become involved with the subject or theme of your book?

Incrementally. My brother and I were raised by women, by our mother and aunt, in particular, though our grandmother had a profound influence on us as well. They were intelligent, capable, and big-hearted, and fearsome both in defense of those they loved and in policing our behavior. In a strange way, being raised by such strong women stood in the way of my realization of the ways in which American society fails, and even victimizes women. I'd not really heard the word 'feminist' before arriving at college, and upon encountering it, I was stunned, not because I was a particularly good or high-minded person, but because I'd never met a woman who fit the chauvinist's or misogynist's description, and had a very vivid picture in my mind of what my grandmother would do to the man who took it upon himself to enlighten her of her true nature.

I wish I could say everything clicked then and there, and that I set out to play my part in excising the sexist pathology plaguing our society post haste, but I didn't. I was a long way from woke. After college, I enrolled in a graduate program in Chicago, which is probably where the intellectual and emotional growth that would lead me toward the struggle for gender equality began.
What were your goals and intentions in this book, and how well do you feel you achieved them?

I've now written three novels, and am very near having a draft of my fourth, and the truth is that no matter how extensively I've mapped out the plot, how many characters I've drawn and tacked to the wall in my office, how many timelines I've taped above them, or how clearly my objectives are set out in my notebook, the purposes and plans I've contrived never survive the coming into being of my characters. I initially planned for Lifetime to be solely about Michael and Sarah. Tolan was a throwaway reference to a child never to be seen until she commandeered the story. I'd invested three years in the novel at that point, and I thought it was taking shape nicely. Enter Tolan Aimes, destroyer of worlds. She sprung herself upon me, and then Bo and Parker piled on.

As a writer, I commit to listening to my characters as continuously and intently as possible, and to following them where they lead me. Iris Murdoch describes love as the incredibly difficult realization that someone other than oneself is real, and I think this is the most powerful and important aspect of the act of writing. One learns to love by writing well, to cast orthodoxy aside so that the world and those in it may reveal themselves.

This leads to one further commitment, which is sometimes misread amidst the brutality of the present moment and its aesthetic, namely a commitment to beauty. The human tragedy, as I see it, doesn't lie principally in its mortality, cruelty, or its penchant for self-destruction, but in its failure to act in the fullness of its capacity for love, generosity, and joy. The full depth and scope of violence inflicted upon an individual becomes visible only against the backdrop of the possibility into which the person was born and amidst which s/he lives. I try to write with clarity and beauty in the hopes of showing that beauty and pain are not mutually exclusive.

Ultimately, what I hoped to create in A Lifetime of Men are three compelling narratives featuring three female protagonists whose experiences and tribulations might speak to readers whose lives have been and continue to be shaped by the forces that bear down upon women in contemporary America, directly, or indirectly, whether they be male or female. I hope to inspire my readers, but I certainly don't presume to teach them, and the truth is probably that the most I can hope for is to console or inspire them. But that, at least, would be something.
Anything you would like to say to your readers and fans?

I'd like my readers to know that I'm accessible, and that if they take the time to contact me, I will, to the best of my ability, respond. Lifetime raises a great many images, some of which cannot be seen apart from a certain emotional or spiritual cost, and I want those who might have suffered for my inclusion of such images to know that there was always a purpose. It took me seven years to write this book, and I can promise you that there is a reason behind the choice and placement of every word, and for every event that transpires.

If there's some aspect of my book about which you'd like clarity, write me. If you found a part of my book problematic, and it would help to express that, write me. I may not be able to provide the closure you desire, but I can try.

Finally, I'm 39, which means that I have spent the last twenty-one years writing, largely because it's the only thing I've ever wanted to do. With that said, neither authors nor their books exist apart from readers, without whom our novels would be no more than piles of paper. So, thank you. Thank you for reading my books, and for bringing A Lifetime of Men to life.
What did you enjoy most about writing this book?

The research is almost always the most fun part of writing a book. You never know where you'll go or what you'll do on a given day. While researching Lifetime, I dug into Cuba and found a photograph of the exact elevator that Bo uses at her hotel. I did a deep dive into American cultural artifacts circa 1930 and found a picture of the terrifying device women used before the advent of tampons and pads. (It looked like a cross between suspenders and Dr. Octopus' tentacles.) I corresponded with a cabinet maker to ensure that Michael's workshop was laid out correctly.

Research is like swimming in a whiskey river.
Can you tell us a little bit about your next books or what you have planned for the future?

I'm happy to say that my next book, Blood at the Root, is due out later this year. It's a very different animal than Lifetime, controversial in both form and theme, and I'm grateful that Atmosphere Press was willing to take a chance on it.

Blood at the Root begins with the white son of a billionaire becoming so unsettled by the history of racialized violence he's encountered in his Africana Studies program, that he offers himself as a sacrifice of atonement for America's racial sins. He has himself marched, naked and in chains, from the old Slave Market on Wall Street to an alley in the Bronx, where he is tortured on camera for three days. The novel tracks the backlash that occurs when the video appears online. It's told through thirty-three interlocking chapters, each featuring a different character and written in a distinct style, in an attempt to represent the spectrum of human diversity.

I'm about halfway through writing a novel tentatively titled The Disappearance of Fireflies, a more conventional novel that deals with love and race in rural Maine.



How long have you been writing?

I've been writing for twenty-one years, since I was eighteen.
Can you tell us a little bit about the characters in A Lifetime of Men?

Bo was born Beatrix Rose, but her father wanted a son, so he dressed her as a boy, took her into the woods, and taught her to hunt, track, camp, and fish. By her teens she's leading hunting expeditions in the Maine wilderness, confident, smart-mouthed, and indomitable. Having watched her father beat her mother and sister, she wants nothing to do with love or marriage, and instead pursues a career as a photojournalist, fearless and thriving in a profession in which women are meant to work in the steno pool.

Sarah becomes an orphan at sixteen when her mother is murdered in her prison cell. A mysterious benefactor puts her up in a tiny apartment in a small town where she meets Michael, who is kind and soft-spoken and the first person who's ever really listened to her. He's also twelve years older than she is and a convicted felon. That hardly matters to either of them, but their relationship scandalizes the town, which won't leave them alone. At first, it's just nasty stares and vicious comments, but then people start turning their threats into violence, and Michael's outbursts become more intense and frequent in response. Sarah is quiet and almost pathologically shy, but she's also resilient and shows so much grit and determination.

Tolan is Sarah's daughter, and set to graduate high school, but the list of all she doesn't know is longer than the list of what she does by miles. She doesn't know if she'll qualify for states, doesn't know if she wants to go to college, and, the biggest question mark in her life, she doesn't know if she's a lesbian, though she's been in a relationship with her best friend Tori for months. Then she discovers a book that her mother has been working on secretly, and when she starts reading it, she discovers that the book is the least of what her mother has kept hidden from her. The biggest bomb: her father might not be dead. Add to the list of things she doesn't know: who her father is, if he's alive, how much of the book is true, and why her mother has lied to her for her entire life. Trying and failing to make sense of things, she waits until Tori leaves for Paris, lies to her mother, and sets out to solve the mystery for herself. She's not super smart or a great runner like Tori, and her dyslexia makes it all but impossible to take refuge in books the way her mother does, but she's tenacious, and once she sets her sights on a goal, nothing short of an act of God can deter her.
If you could spend the day with one of the characters from A Lifetime of Men who would it be? Please tell us why you chose this particular character, where you would go and what you would do.

I'd probably choose to hang with Tolan, if only to give her hell for waiting three years to reveal herself.

Of all the characters in Lifetime, she's the one I identify with the most. She's perpetually straddling the limit, standing with one foot in society and one foot on the far side of the border. She walks amongst her school's A-list, but only by virtue of her friendship with Tori. She's capable, but her intelligence is so often compromised by the severity of her dyslexia that it feels like her brain is wrapped in gauze. She feels out of place much of the time — it's not that she's in pain, just that life feels like when your socks bunch up in your shoes so that you're aware of them in every moment.

I'm not dyslexic, but what success I've had in life is due to persistence, rather than talent. My first writing teacher told me to drop his class and never write again after I handed in my first story, but I kept working, kept on showing up. In graduate school, I approached a professor to discuss the possibility of pursuing a doctorate and was told that I needed to be honest with myself about where my gifts and graces lay. Both may have been right in their appraisals of my talent and intellect, but reality isn't static: Tolan kept running until she made states, and I persisted until I'd earned my doctorate and published a novel (and I have no intention of stopping now).

Tolan's ambivalence likewise speaks to me. In the worst moments, it's as if she were being crushed beneath the weight of every decision, possibility, probability, and datum of self-awareness in this and every other possible world, but at its best the ambivalence manifests as a hunger for experience, a joie de vivre that, confronted by life, chooses both/and, rather than either/or, and plunges headlong into the moment. I may be projecting, but I think all writers of fiction, to varying degrees, of course, are conversant—if not fluent—in ambivalence. It provides both the flavor and structure of our little worlds.

Tolan and I are probably too similar to spend a great deal of time together, but I think we'd get on for a day, destination and context relatively unimportant.
About the Author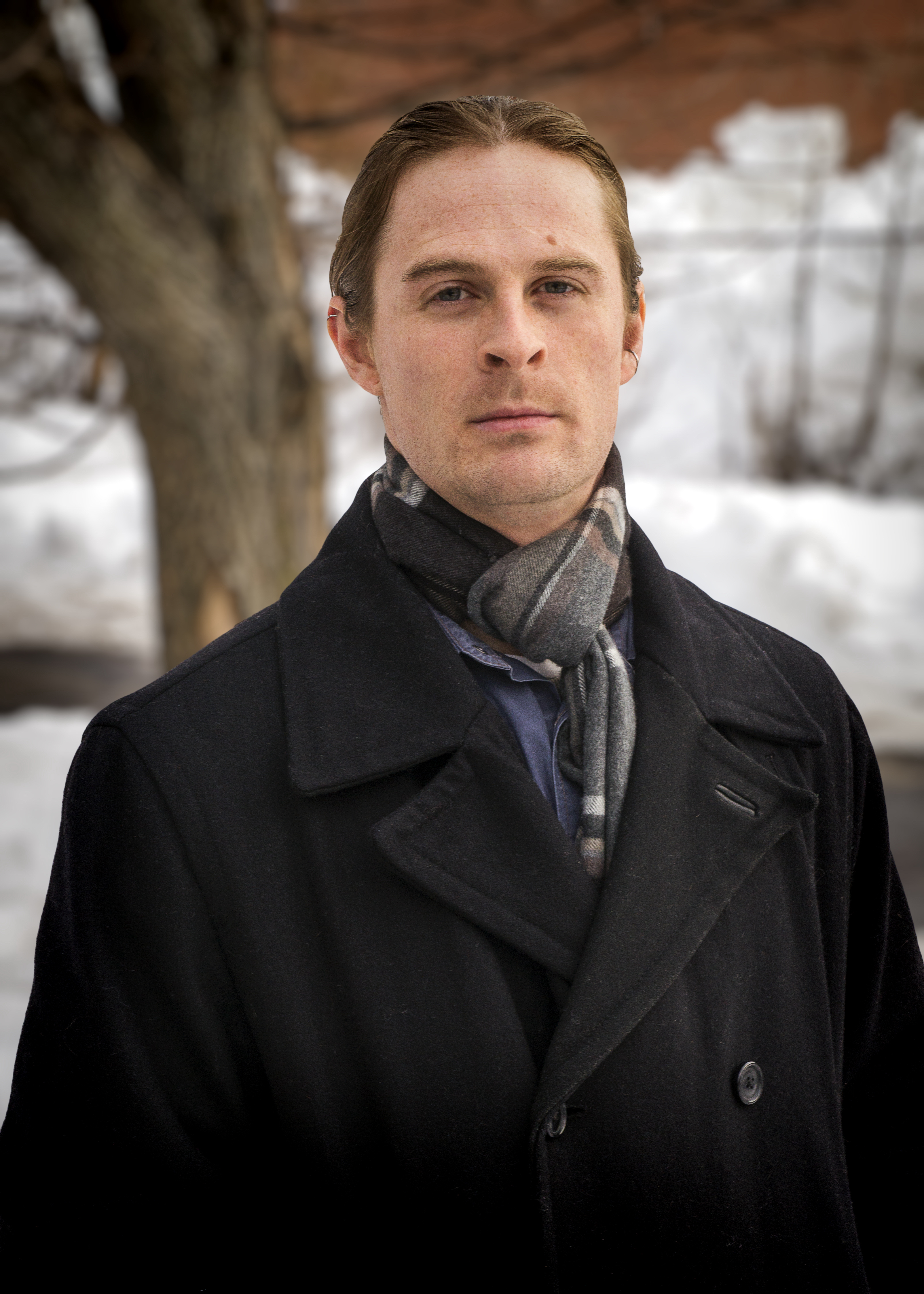 Ciahnan Darrell's short stories and essays have appeared in several journals, most recently in The Columbia Review, and his story, 'What Remains,' was nominated for a Pushcart Prize. He is a contributing editor at Marginalia, an international review of literature along the nexus of history, theology, and religion. He holds an MDiv from the University of Chicago, an MA in philosophy and the arts from Stony Brook University, and an MA and PhD in comparative literature from the University at Buffalo. A Lifetime of Men is his first novel.
Contact Links
Goodreads: Author profile / Book page
Purchase Links
Directly from the publisher (best value)